Business
3 reasons why the second child is often smarter, more sensitive than the first, understand and then parents will not complain anymore
In a family with 2 children, many parents often ask the question, why is the first child gentle and shy but the youngest child is much more cunning, naughty and hyperactive. Many pairs of sisters/brothers have such opposite and different personalities, so this issue becomes the question of many mothers and fathers. Some people wonder if there is something wrong with their teaching methods.
In fact, according to observations, usually the first child will be calm and quiet while the youngest is usually wiser and more intelligent. This is completely valid for good reason, understand that parents will not complain about why their children are so different.
1. Having a brother/sister is an example
Admittedly, each child is a different individual, so it is normal for their personalities to be different. However, most of the youngest children are often more individualistic and naughty because they learn and imitate their older siblings right from the moment they are born. With the first baby or with only children, during the first few months of life, it seems that only parents take care of them, so the child only learns gestures and words from their parents.
However, for children with older siblings, they will learn and imitate very quickly, so that all activities in life can be done more fluently and easily without too much guidance from their parents. If the family gives birth to the youngest child, about 5-8 years old or more away from the first child, the children can already take care of their younger brother and help their parents.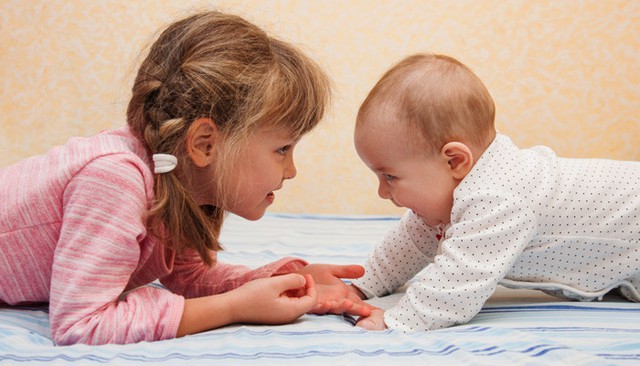 Illustration.
It is a fact that children learn from their parents not as quickly as from siblings and friends. Because parents tend to pamper and care more, while siblings will give a lot of interesting and new experiences. So it is not difficult to understand that the youngest children are often more agile and hyperactive.
2. Better family conditions
Not completely, but many families decide to have a second child when the economy is already well off. At this time, the youngest child has the opportunity to be exposed to many more advanced and modern things, so that the psychology and personality are also somewhat more developed.
In many cases, when the first child is born, the parents' economic background is still relatively weak, the parents' career is still in the developing stage, so it does not allow the child to have more choices to develop to its full potential. , including eating. After the birth of the second child, the parents' career has developed stably, and the financial economy allows parents to provide their children with a high quality of life. Some parents send their children to private schools with better conditions, giving them more opportunities to receive a quality education. Naturally, the youngest child is wiser and smarter than the first.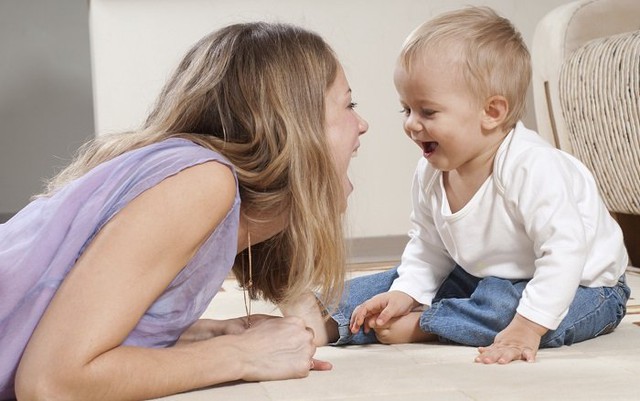 Illustration.
Another significant factor affecting the intellectual development of children is nutritional supplementation during pregnancy. When giving birth to the second child, the mother has experience and a certain understanding of nutrition during pregnancy. This also contributes to improving the intellectual development of the baby to a certain extent.
Modern life with education is constantly updated. For example, in the past, children who voiced their opinions were mixed, now parents allow their children to have opinions. Compared to the first child, the youngest child will receive more advanced educational concepts. Many parents also keep up with the pace of advanced educational concepts and provide their children with more educational opportunities.
3. Parents are more experienced
When giving birth to their first child, the couple also becomes parents for the first time, so clumsiness and omissions are inevitable. From how to take care of children, breastfeeding, burping, buying furniture… all are clumsy and have to consult everyone. However, when the first child is grown, taking care of the second child will become easier because the parents have more experience.
It is also because of this that parents know how to best feed their children, what to eat, where to go out, how to go to school. Even many parents said that after raising their first child, they found a mistake and quickly corrected and applied other educational methods to succeed. Thanks to that, the second child is used by parents with a new and more modern method, so it is understandable that it is smarter and more agile.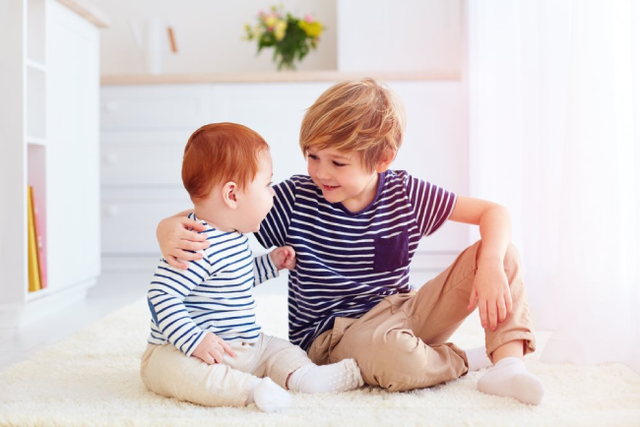 Illustration.
Such a difference between the first and second children makes many parents tend to compare, why the first child is hardworking and obedient but the youngest is naughty and hyperactive, or why the first child is "stupid" but the youngest child is "stupid" The second is smarter and more agile. Instead of comparing, parents should offer educational methods suitable for each child's personality. For example, the first child likes to read books, the second child likes to sing, it is not possible to force and change the interests of the children for each other.
Be fair to your children
Parents need to be close, care and share with both children. When a child is jealous of her sister because she is better at school, parents can gently confide in the child to understand that everyone has their own strengths and weaknesses. Do not scold and blame because when children are jealous, they will feel guilty of being a bad child. Children will hide their true feelings, live a closed life or have children, on the contrary, show carelessness and resistance to assert themselves. Children should not be compared with siblings in the family, or if they want to compare to encourage children to strive and strive, parents need to be delicate and skillful.
Parents' behavior will seriously affect the relationship between siblings in the family if there is favoritism for a certain member. If the parents are unfair, the children will fight more. Parents need to behave skillfully so that their children do not feel sorry for their brothers and sisters.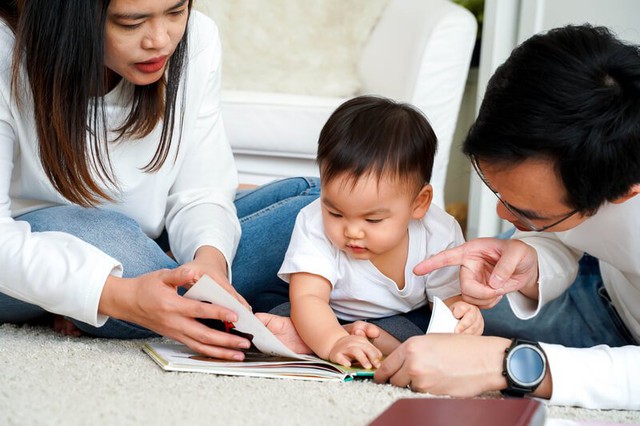 Illustration.
Each child is different in terms of geography, psycho-physiological characteristics, cognitive ability, temperament, personality, ability and living situation. Therefore, each child has its own strengths that parents need to discover in order to create conditions for their children to experiment and develop, which is to properly teach their children. Never force or force your child to be as good as others, even if it is siblings in the family.
Teaching must come from what children have, are wanting, not from comparison with other children. When children have success, no matter how small, they must promptly praise and encourage them to encourage them.
https://afamily.vn/3-ly-do-khien-con-thu-thuong-thong-minh-nhay-ben-hon-con-dau-hieu-ro-roi-cha-me-se-khong- than-van-nua-20220520152930482.chn
You are reading the article
3 reasons why the second child is often smarter, more sensitive than the first, understand and then parents will not complain anymore

at
Blogtuan.info
– Source:
cafebiz.vn
– Read the original article
here