Giáo dục
Female teachers earn billions of dong a year from Bodhi leaves
During a thunderstorm in Dai Dong commune (Dai Loc district, Quang Nam) on the afternoon of May, music teacher Nguyen Nhu Sinh (SN 1989) was combing Bodhi leaves that had been soaked for more than a month.
The skillful movement, gently caressed the leaf, she attentively: "This step is called brushing the leaf teeth, the hardest of all stages, if it's light, the leaves will not go, too strong will damage the leaf that is growing. hold in hand".
Born into a family that sells agarwood art products, her artistic blood has also begun to seep over the years. In 9th grade, she knew how to design greeting cards by pressing leaves and hay for friends.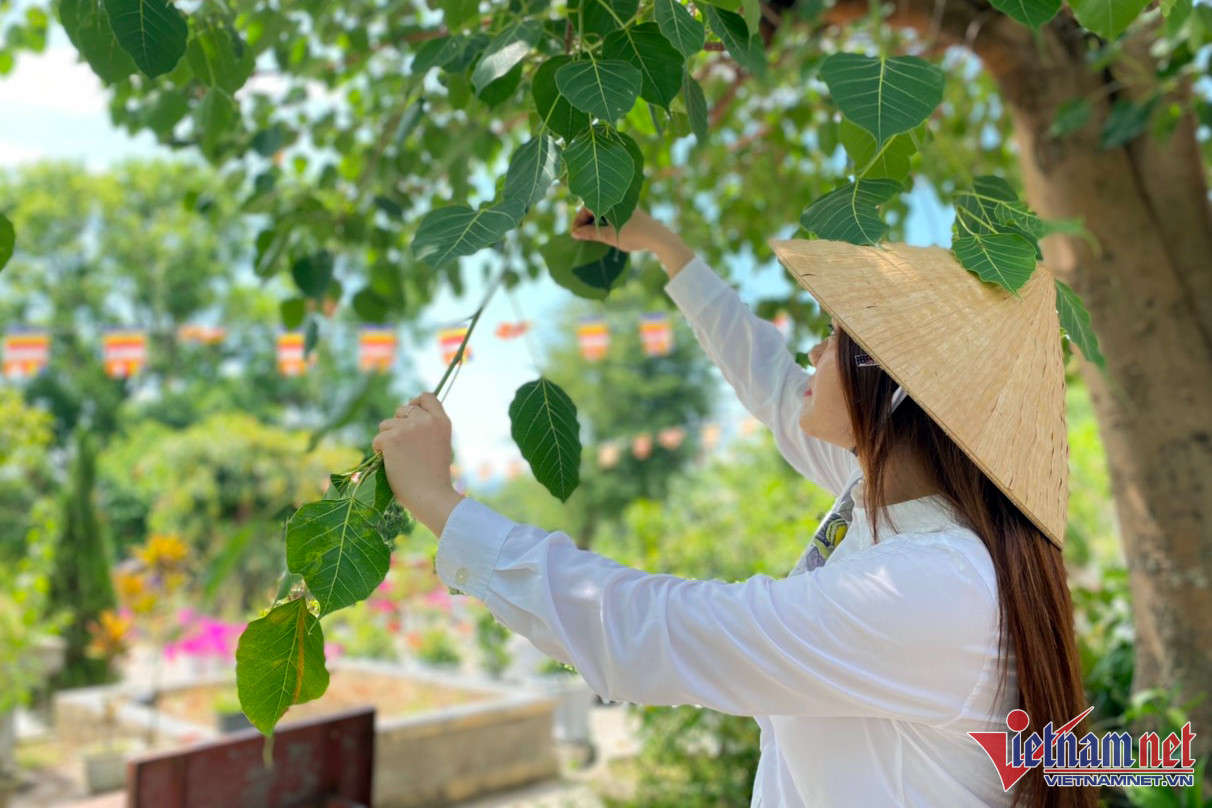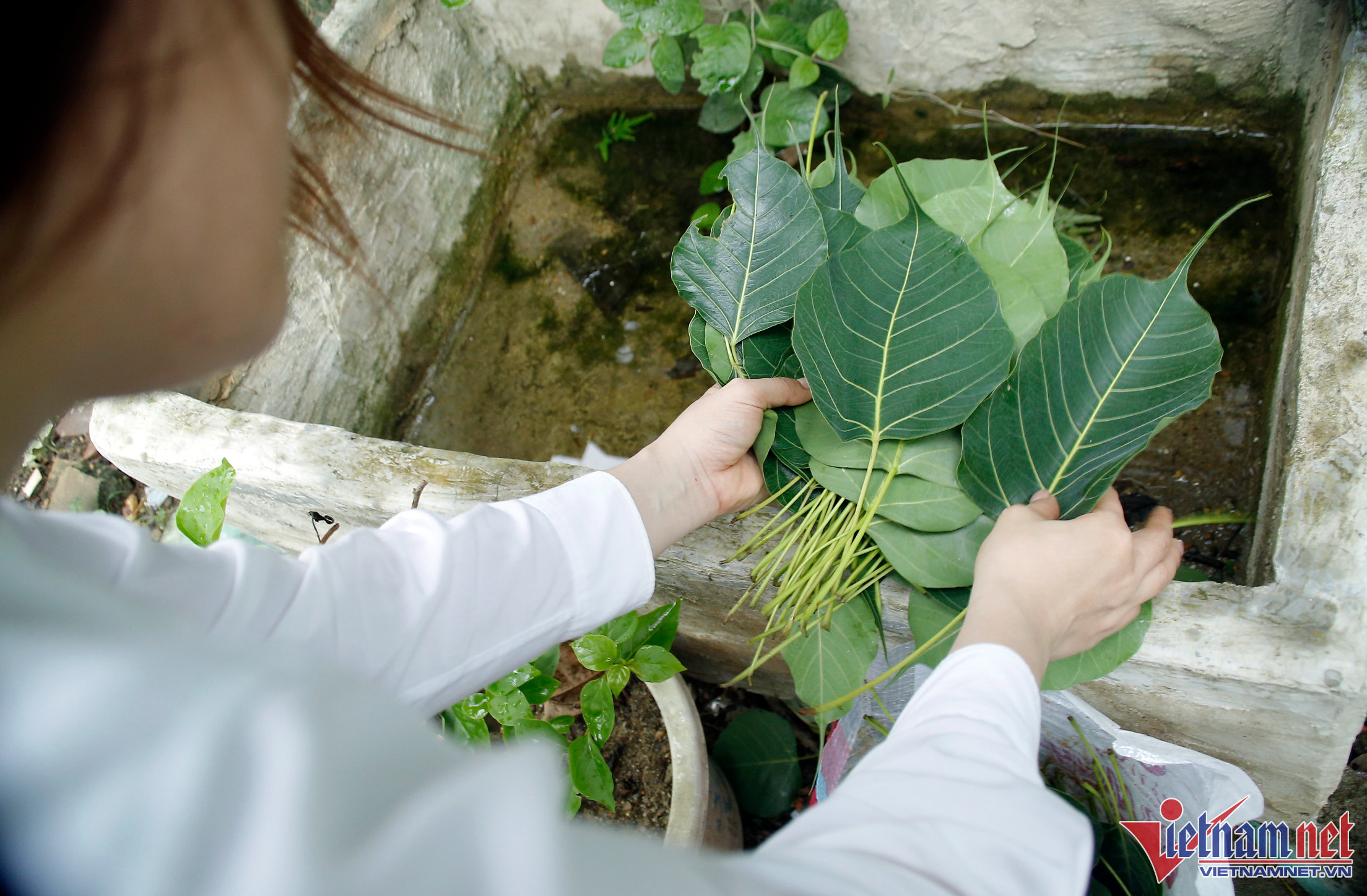 From then on, she began to see her passion and continued to make cards for sale with 1 pc/1000 dong.
"At that time a lot of friends came to buy, I just sold it for fun, but no one expected to receive an enthusiastic response, so I was very surprised," said Ms. Sinh excitedly.
That passion was temporarily put on hold when she entered the Hue Academy of Music and became a music teacher at Phu Dong Secondary School (Dai Loc District).
In 2017, during a visit to the temple, while sitting under a Bodhi tree, she happened to see fallen leaves in the middle of the yard decomposing, some of them showing white veins. From there, Ms. Sinh came up with the idea of ​​wanting to make works from these leaves.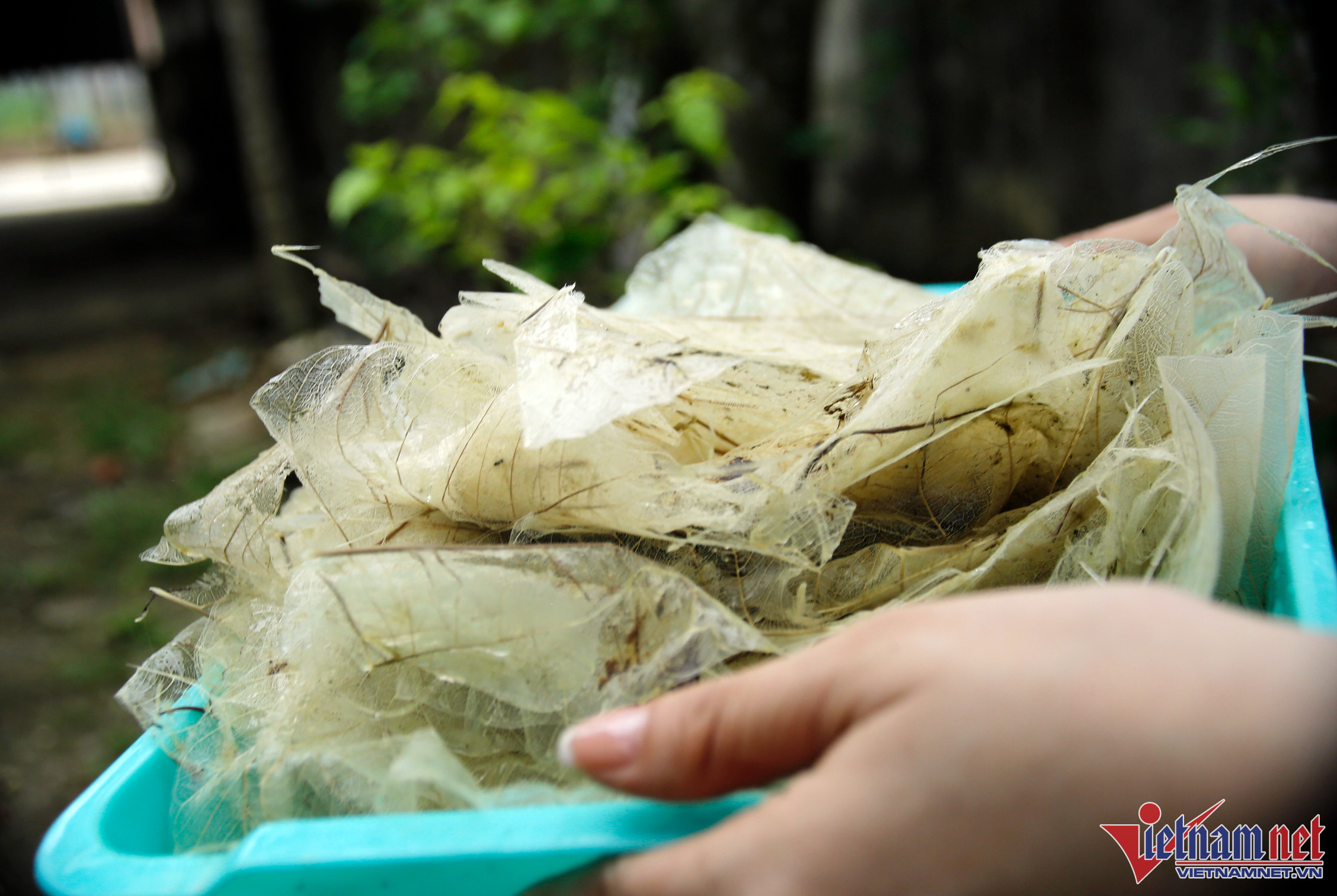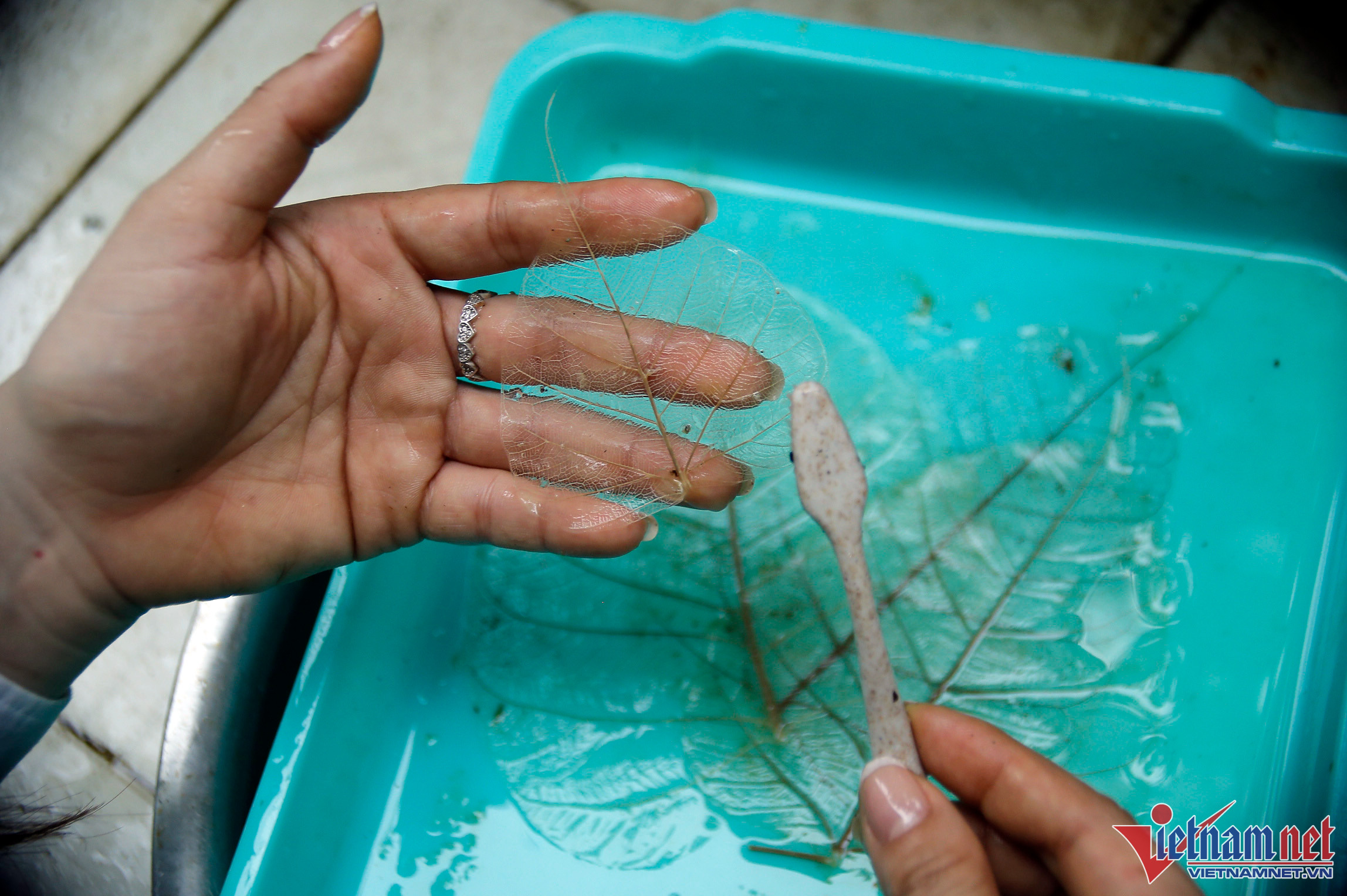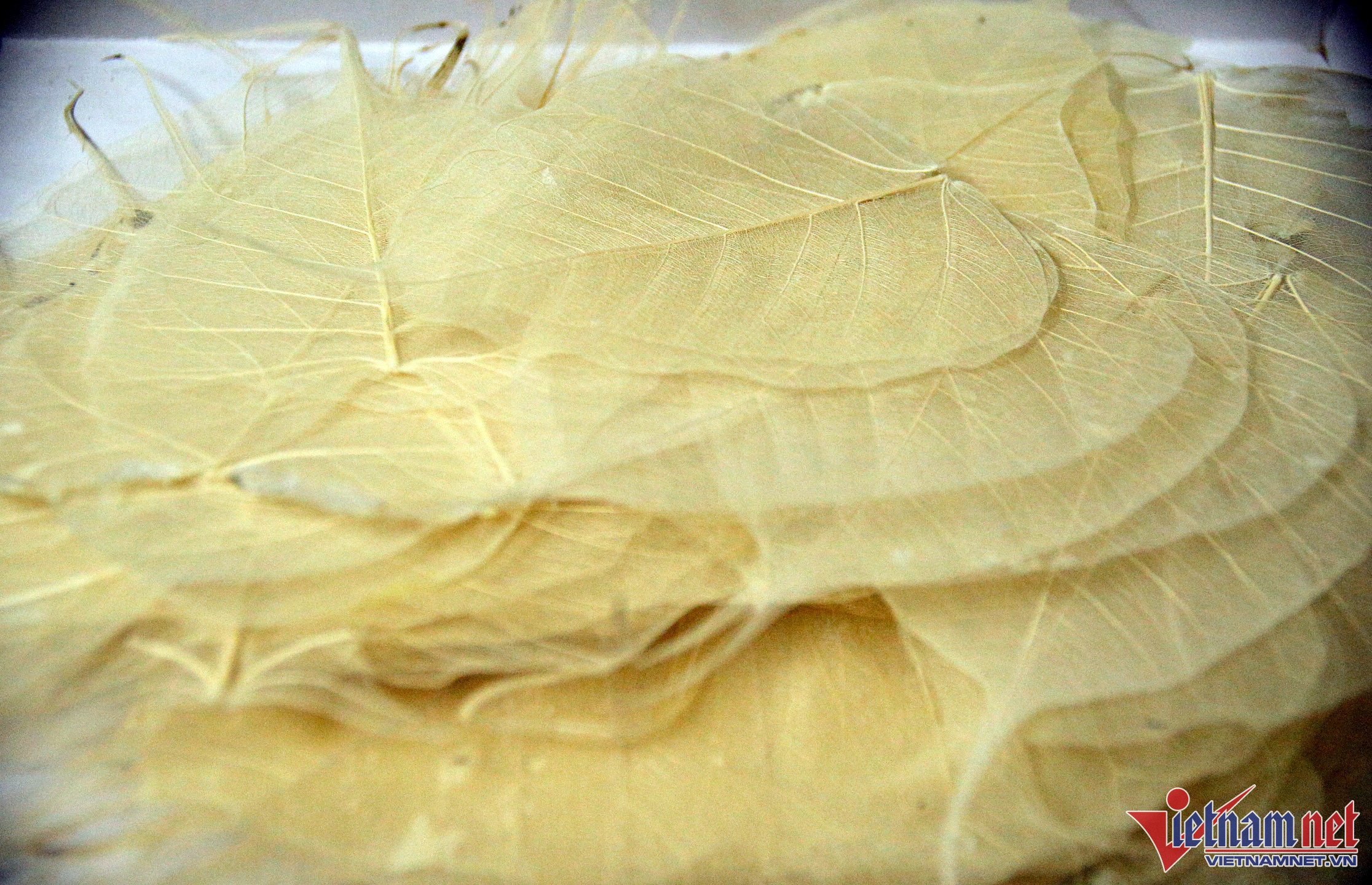 "My passion from childhood suddenly returned, I saw that in India and other countries there are some very beautiful products about dried leaves, so I learned how to make my own paintings," Ms. Sinh remembers. again.
Difficulties came to her in the first days when she approached to soak the leaves, scrubbing the leaves to create the original leaves with only veins left. After picking the leaves, Ms. Sinh will wash and soak the leaves in the tank, soaking the leaves for about 1 month with biological products, from here the chlorophyll rots.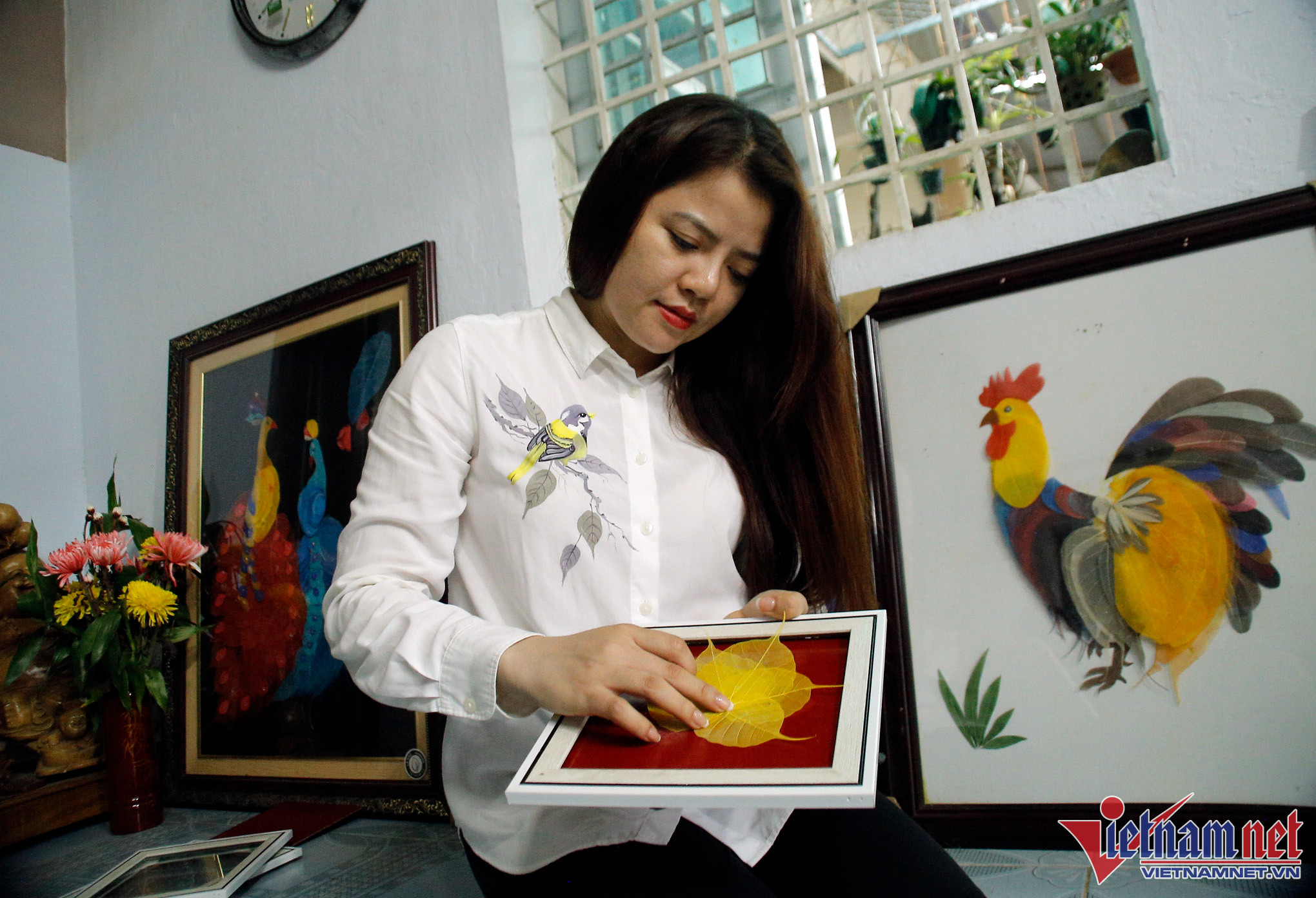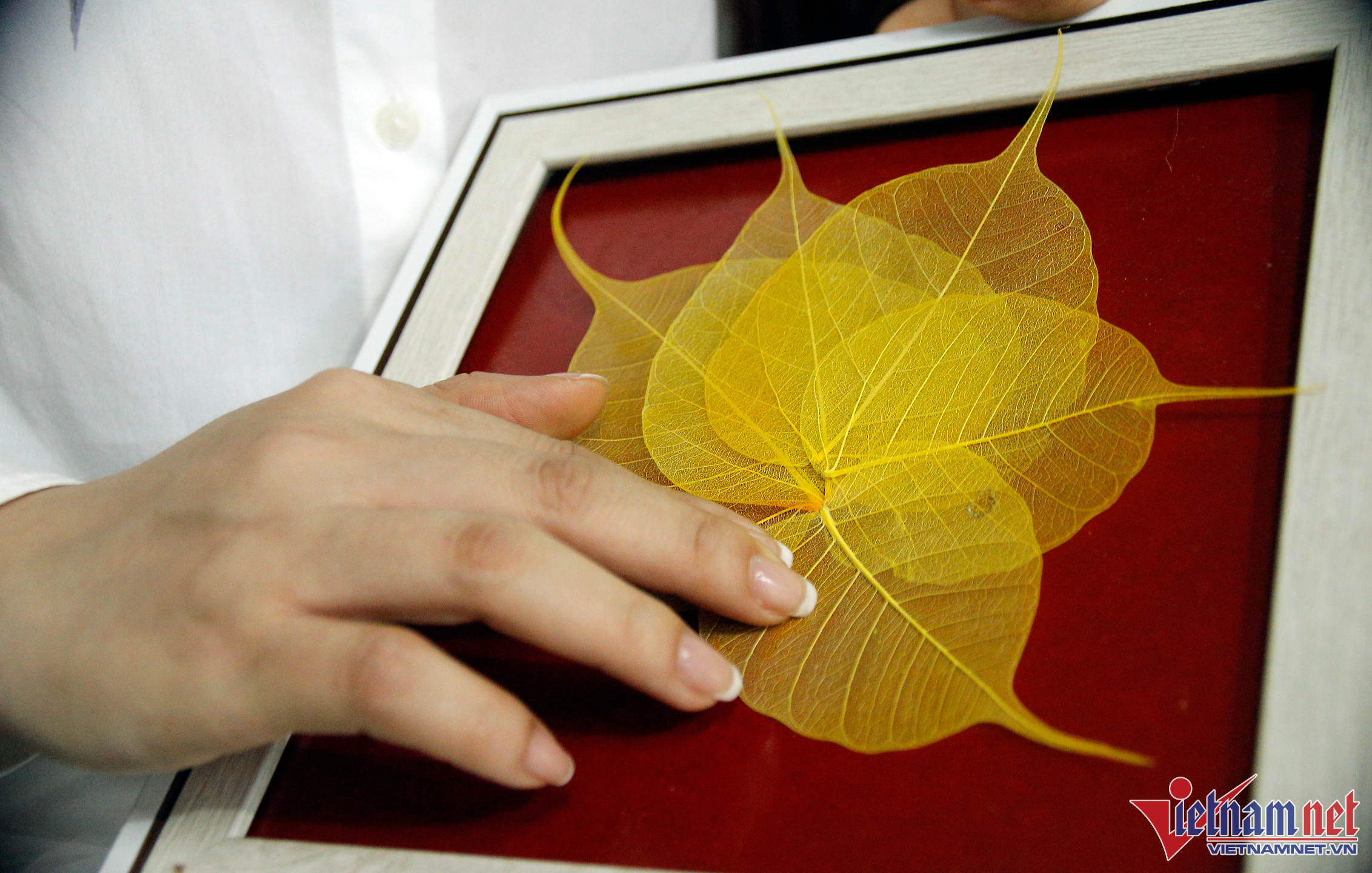 The next step – brushing the leaves, this is the hardest and most meticulous step in the process of creating a finished leaf. "At this stage, I will use a brush, hitting too hard will tear the leaves off because at this time, the leaves are very soft when soaked in water, but lightly brushing the decomposers on the leaves will not go away," explained the music teacher.
The dried leaves you use will be bodhi leaves, leaves or linden leaves because these are ribbed types. The selection of leaves is also very elaborate, according to her, the selected tree needs to grow in arid places, at this time the veins will be strong, the leaves must also be old, the best leaves are the ones that have fallen under the tree.
After finishing brushing the leaves, the next step is to color, dry and assemble into products.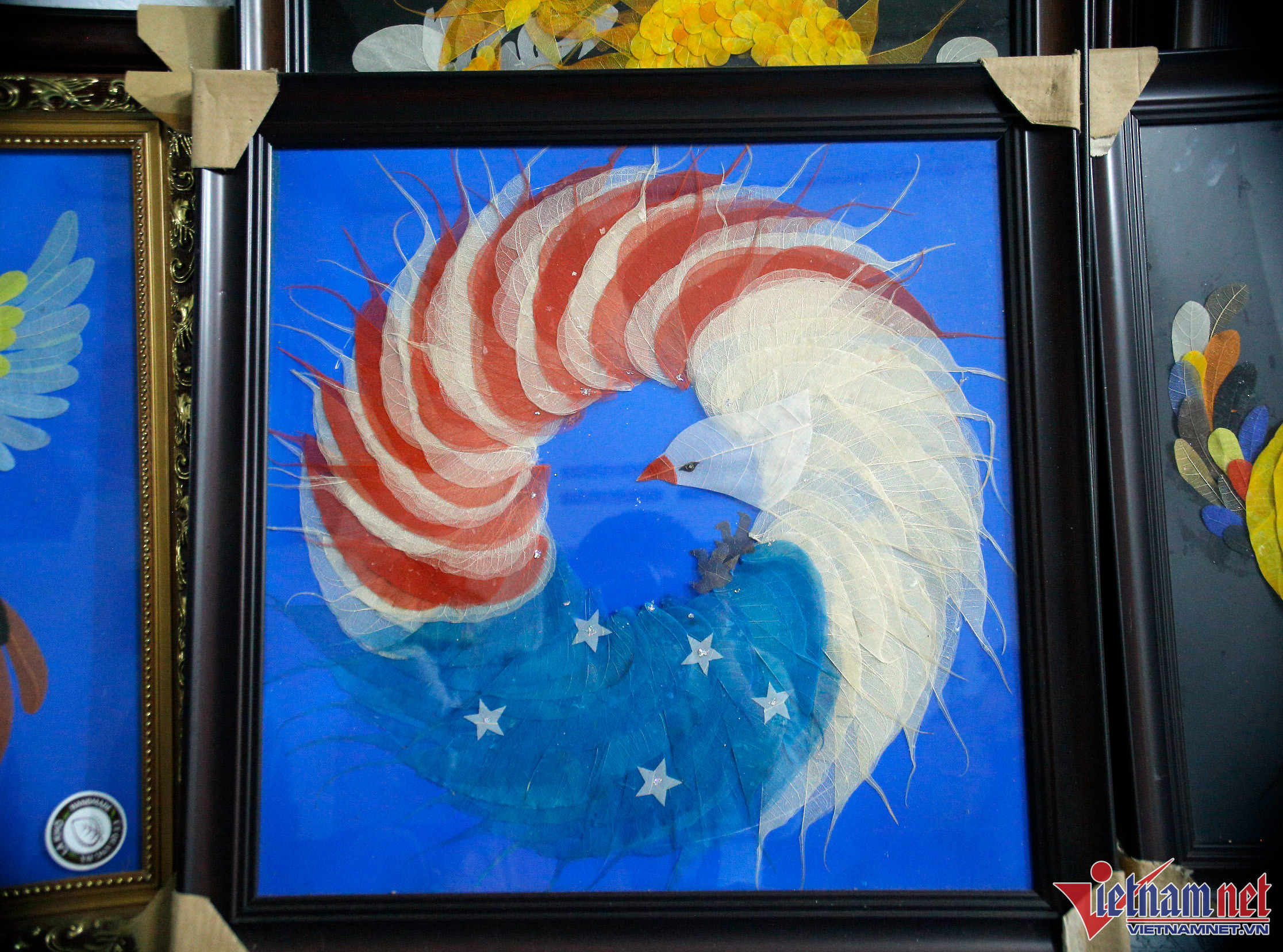 Want to help people with disabilities?
Currently, her products have many different types, from Bodhi leaves printed on car hangers, Bodhi leaves placed in phone cases to large and small paintings of all kinds assembled with dried leaves themselves.
She said: "In addition to the Bodhi leaves made for decoration, I will create paintings of different sizes depending on the customer order such as 20x20cm, 100x100cm. Each picture has other content, maybe dragons, chickens, birds…"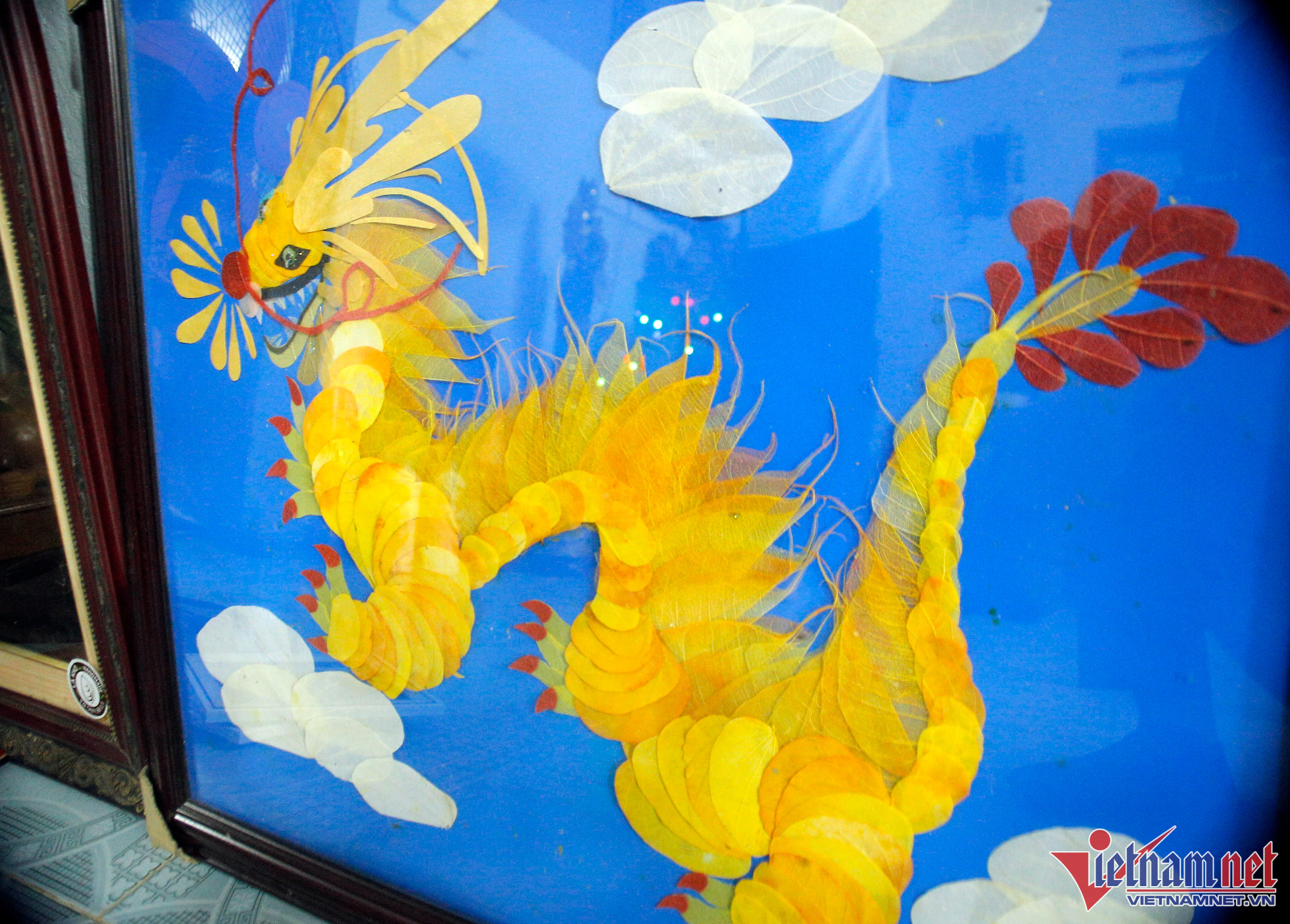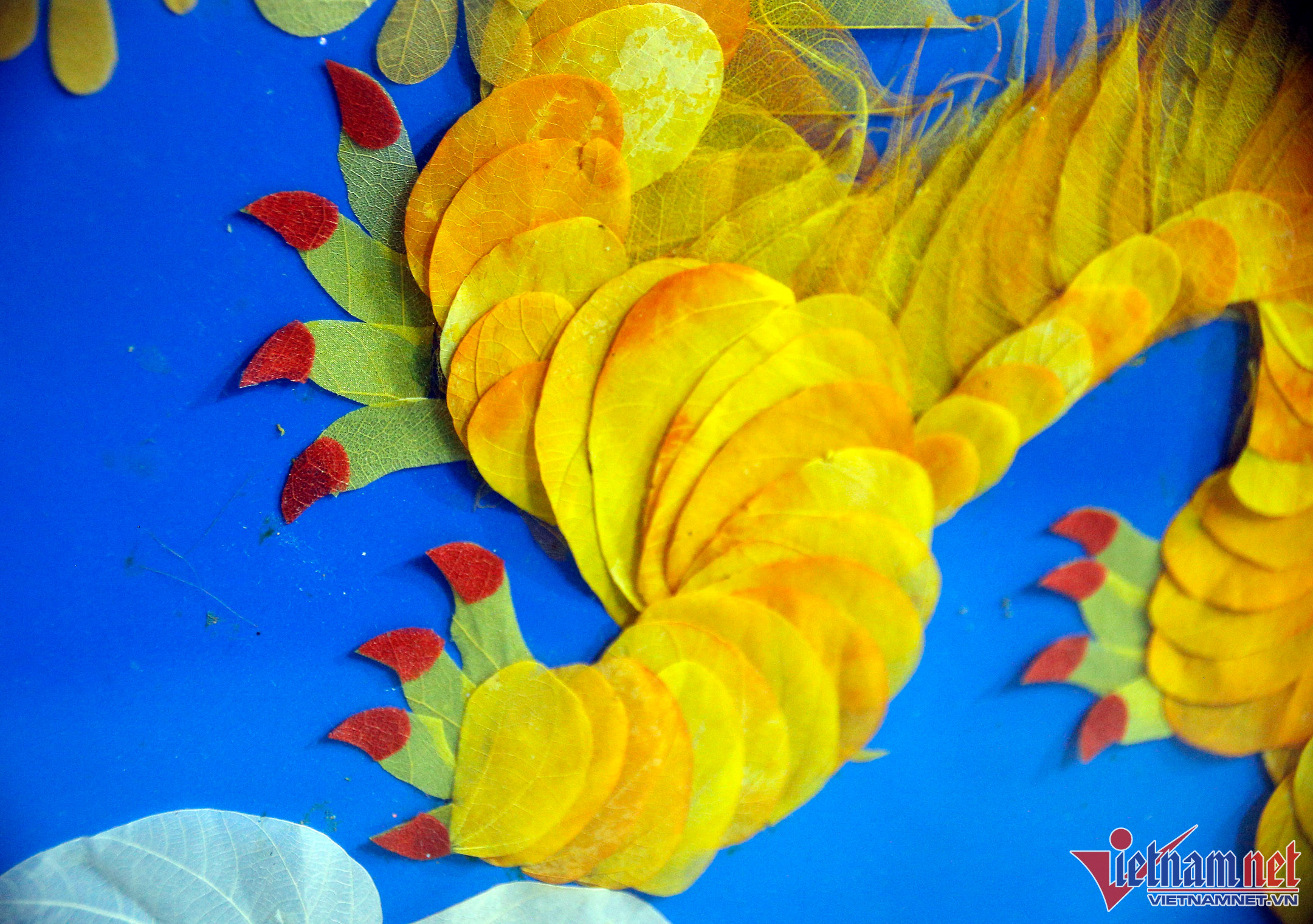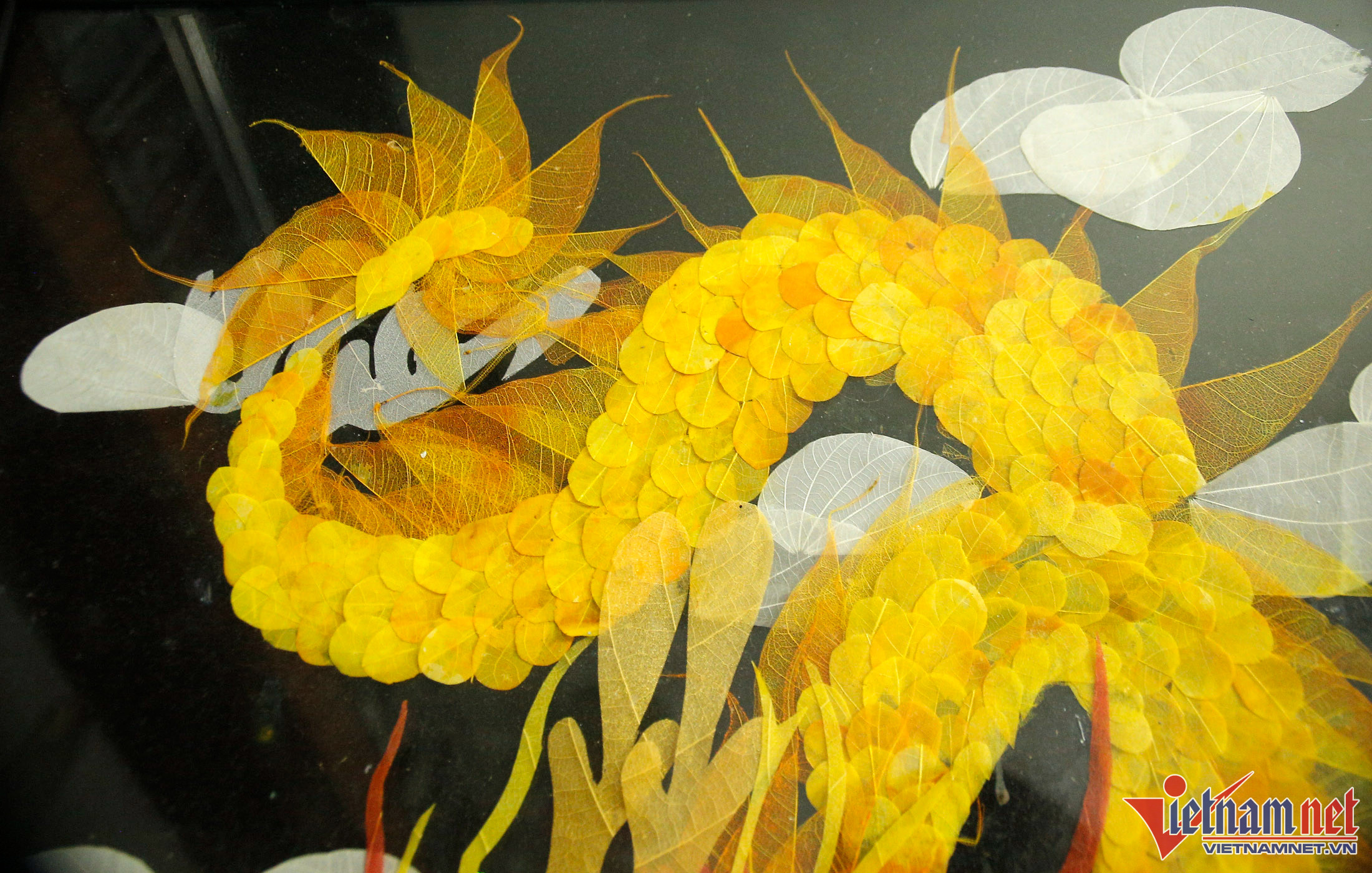 To create a painting, Ms. Sinh takes about 2-3 hours for small paintings, with large pictures it can take up to 2 days or a whole week. Because she both teaches and makes paintings, her time is completely tight: "During the day, she has to stay up late at night to keep up with the guests, and almost has to take advantage of all her free time to complete the product." .
Teacher Sinh confided that because these works are all made by herself, it is sometimes overloaded when people order a lot. The difficulty in each product is creativity, thinking of where to put the dried leaves, for example, white leaves will make clouds, Bodhi leaves with pointed tails will be used as dragons' feathers or bird…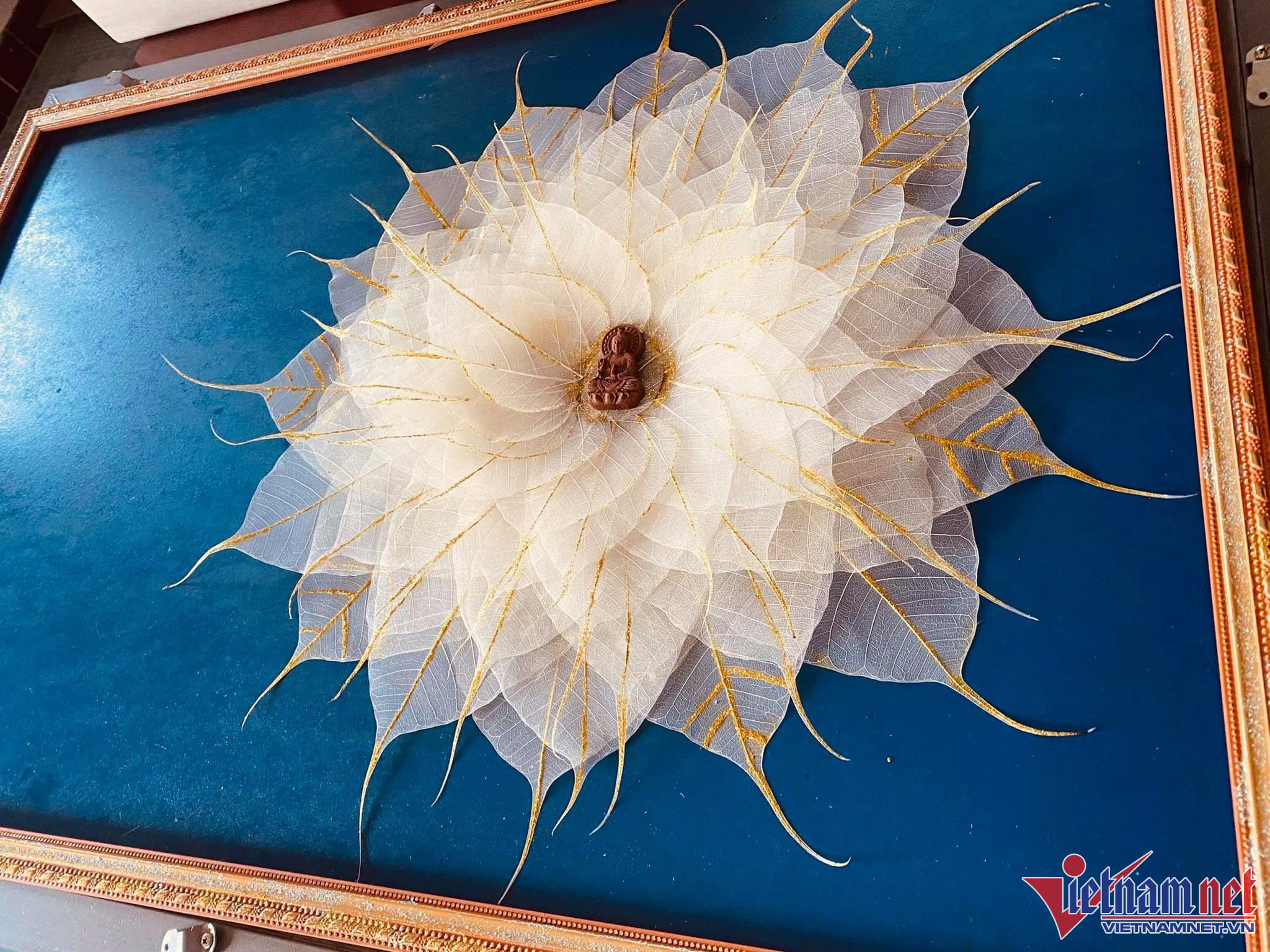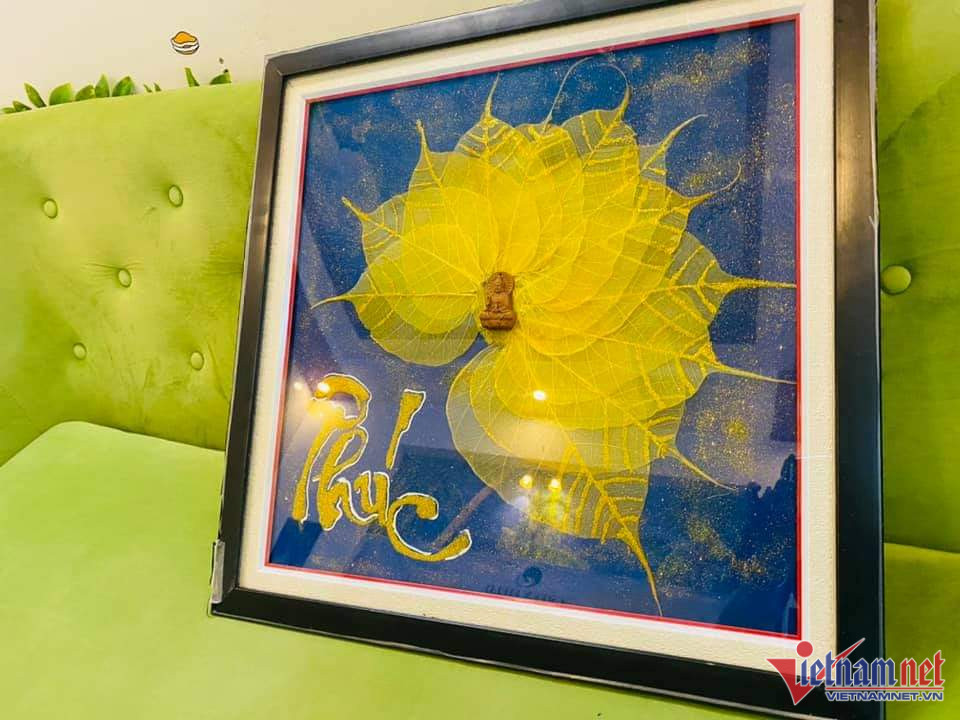 According to Ms. Sinh, each of her products ranges from 200,000 to 1 million dong, the monthly revenue is estimated at 100 million dong.
"Many works I made, when I delivered them to customers, I regretted them. Because this is a handmade product, it's very difficult to make the exact same thing again, so it's always a pity, "said Sinh.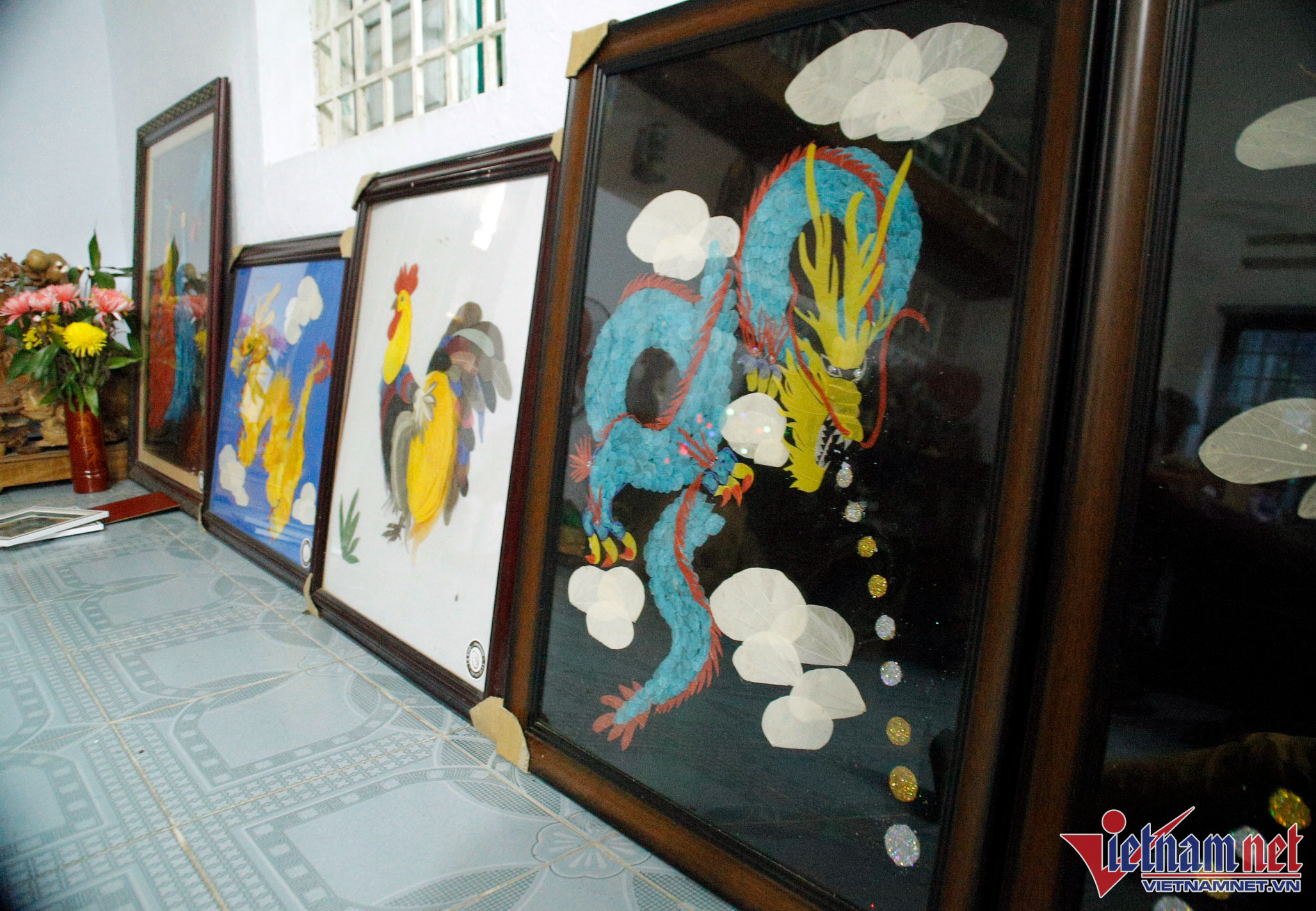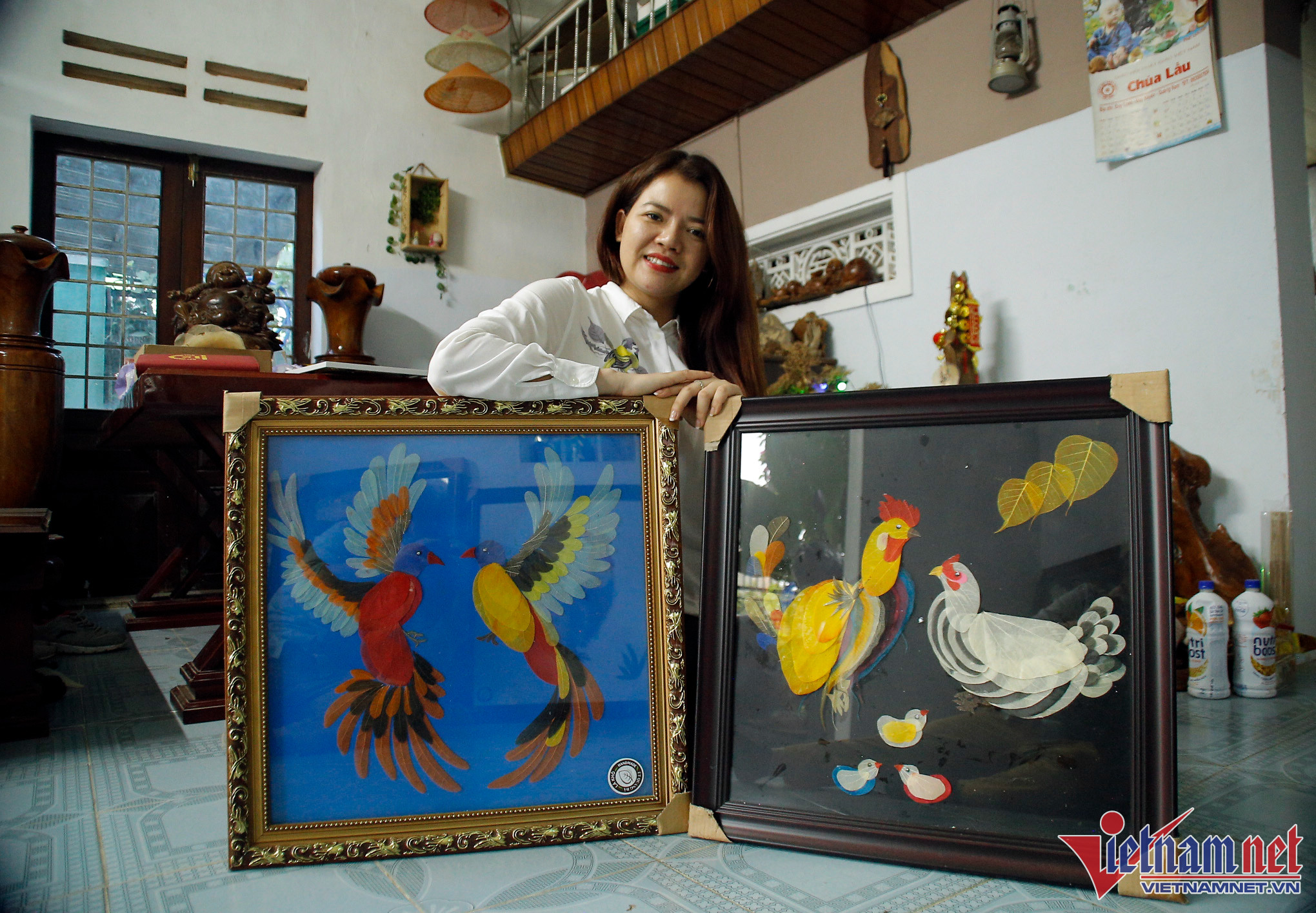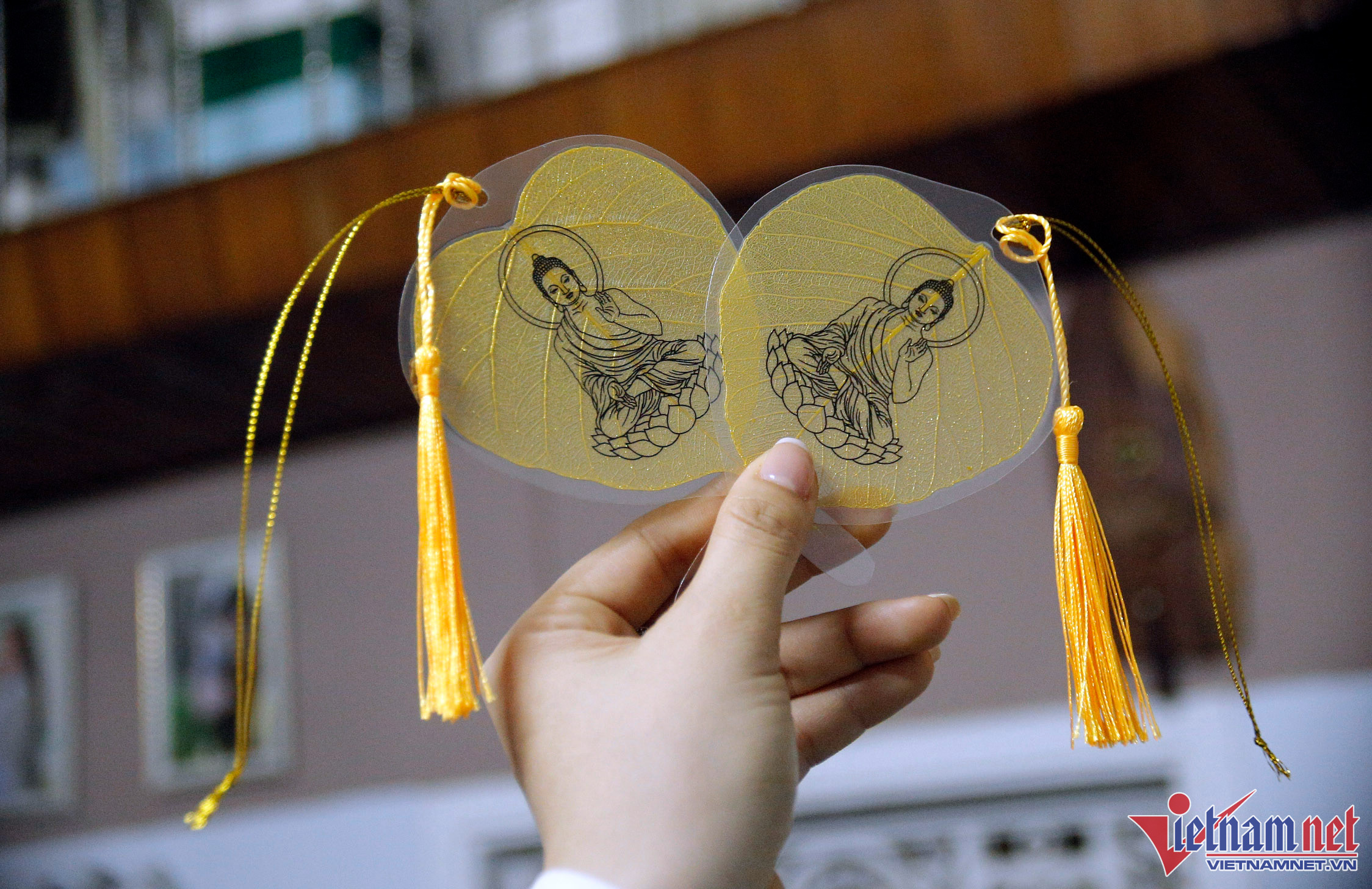 Along with that, Ms. Sinh also created jobs for 3 disabled people in the area, these people will be the ones to scrub the leaves, dye and dry them, with a salary of about 300,000 – 400,000 VND/day.
Talking about the future, Ms. Sinh confided that she hopes to open a shop for dried leaf products, more especially, to pass this job on to disabled people.
"I know it's difficult to pass on this job, but I personally believe you can do it, this job needs a little talent and especially passion, with passion will be successful."
Cong Sang
You are reading the article
Female teachers earn billions of dong a year from Bodhi leaves

at
Blogtuan.info
– Source:
vietnamnet.vn
– Read the original article
here