Giáo dục
Life Style
Foreign Trade student becomes "leader" to manage more than 200 volunteers at SEA Games 31
The 31st Southeast Asian Games – SEA Games 31 is coming to its final days. Besides the expectation of returning to a SEA games after 18 years of absence in Vietnam, besides the happy tears of athletes (athletes) when bringing glory to their home country, somewhere else. there are still the silent sacrifices of volunteers when contributing to the success of the 31st SEA Games.
One of them cannot fail to mention Nguyen Ngoc Huyen (SN 2002), leader of the judo volunteer team at SEA Games 31.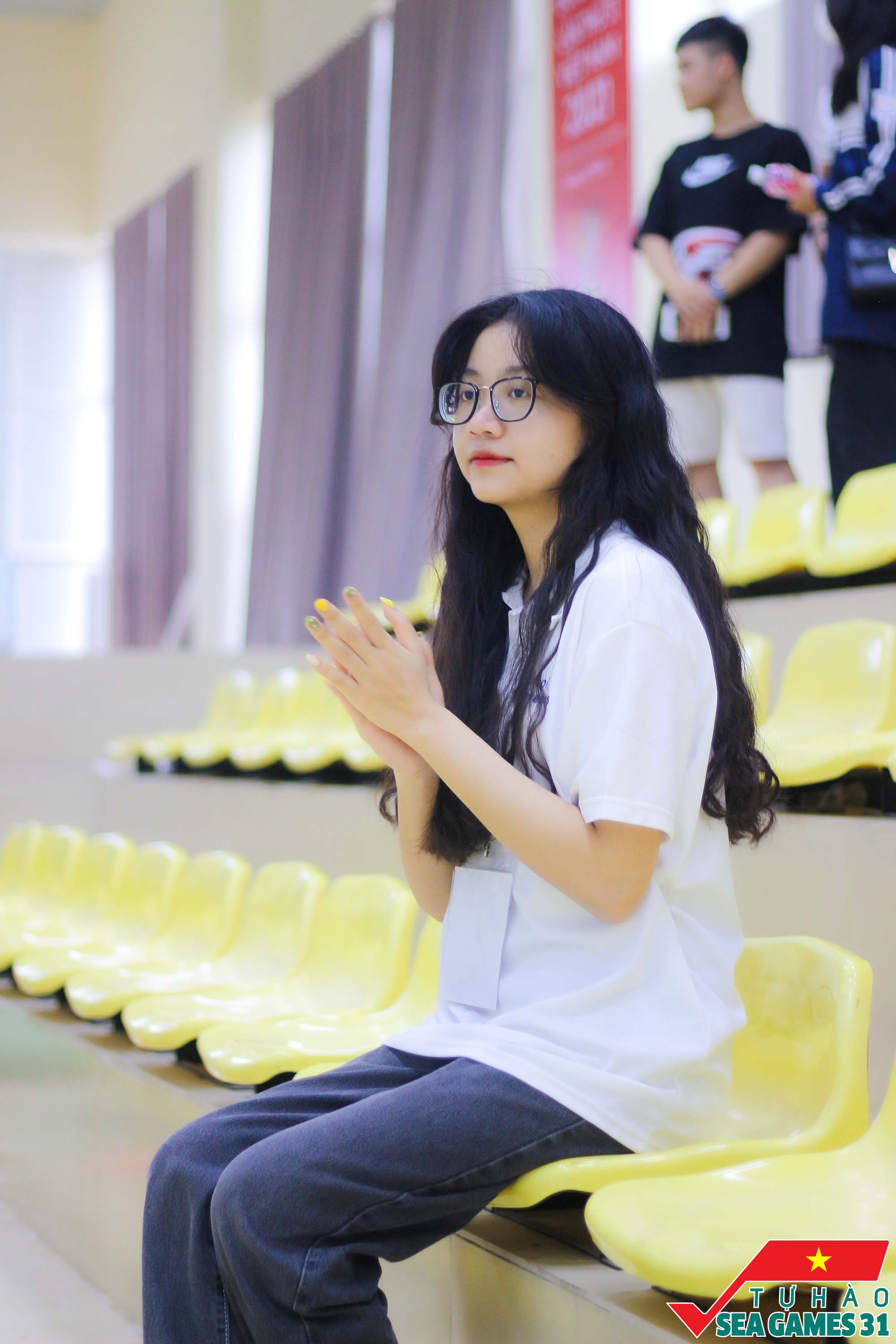 Ngoc Huyen has a very pretty face
From "rescuing ticket" from volunteering to becoming a leader
Ngoc Huyen's journey to become a 31st SEA Games volunteer was not so favorable. At first, during the recruitment of SEA Games 31 volunteers at Hanoi University, her friend Gen Z felt extremely regretful because she missed that opportunity. However, not letting the opportunity slip for the second time, Ngoc Huyen took the opportunity to become a volunteer in the "recruitment" of the Hanoi Youth Union.
"When I received the announcement to become a volunteer at SEA Games 31, I felt extremely happy. Because, I myself have been waiting for this moment for a long time; that is the moment when you can wear your volunteer card and become a part of SEA Games 31. A little bit of my own dedication is enough to make me feel proud because I can share youth with everyone, together with everyone to make this year's Southeast Asian Games a success."Ngoc Huyen said.
Although she was teased for winning a "rescue ticket", Ngoc Huyen was extremely excellent when she was chosen to be the leader of the team managing volunteers supporting Judo. Being this "leader" for Ngoc Huyen is a great pride. Perhaps, it is the unique mark named Ngoc Huyen that makes people trust and entrust her with responsibility. Trust is a great source of strength to motivate Ngoc Huyen in her journey of efforts.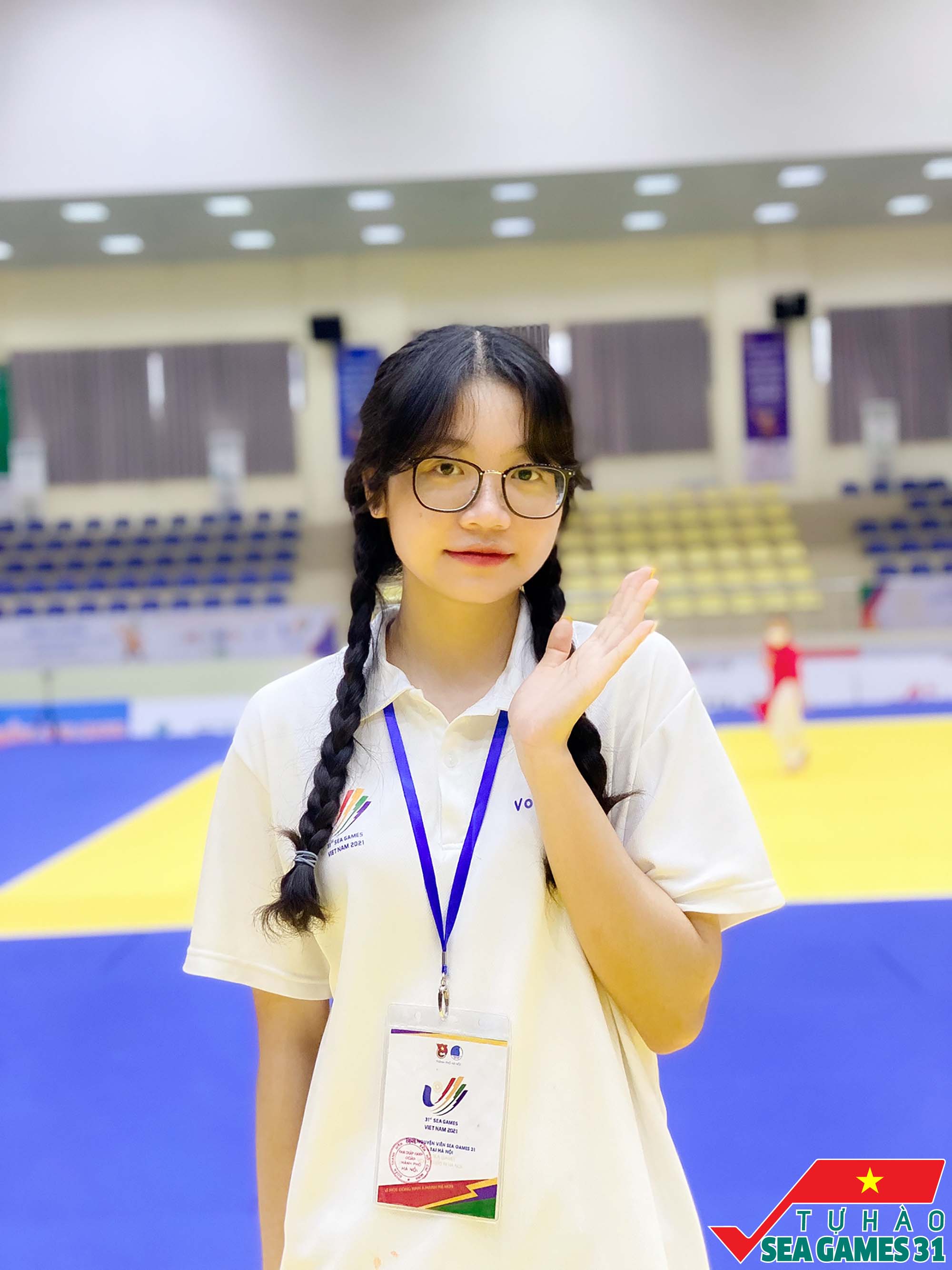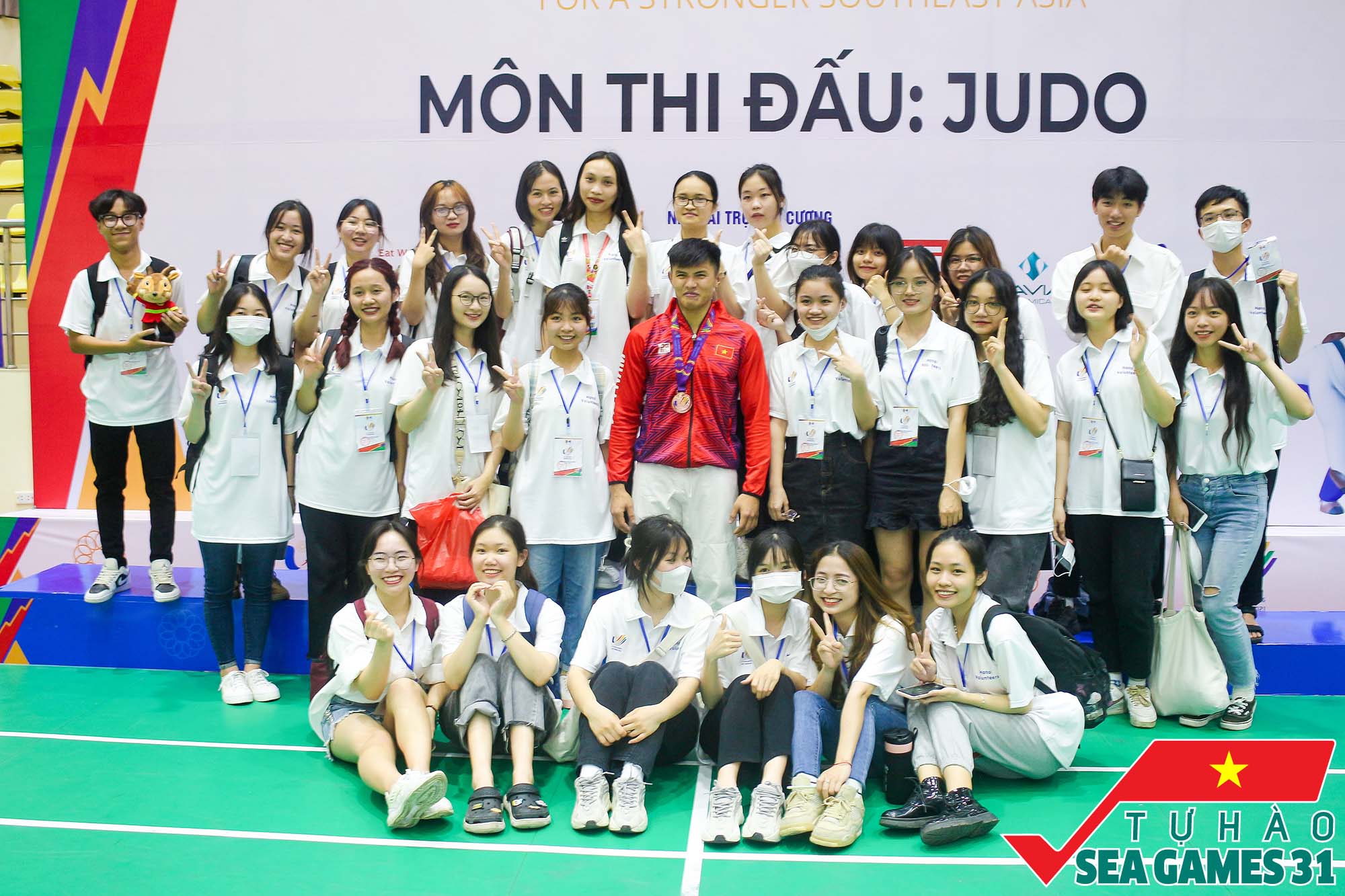 Song Ngoc Huyen was given the responsibility to become the leader of the group by the news leader
"It seems that I have put all my heart and soul into this volunteer work. Everyone can feel that sense of responsibility, understand the enthusiasm in their person and that's the reason why they were chosen.
But even if I don't have the opportunity to become a team leader at SEA Games 31, but just an ordinary volunteer like many others, I will still complete the assigned task well. I always think, no matter what position, always focus on the work with all your ability, one day you will see the results."the girl born in 2002 confided.
Walk a day, learn a sieve
Ngoc Huyen came to SEA Games 31 not for the sake of benefits, but instead she always kept an active attitude in learning and dedicating herself. It is from participating in an event of such size and scale that Ngoc Huyen has trained many things.
"I feel my own growth when participating in this event. It can be said that I am not an easy person to open up and work with people. However, in this event, I have to lead and manage the number of members up to 200 people. And from here, I myself began to feel the great responsibility of a leader. It was SEA Games 31 that gave me the opportunity to overcome my own limits, to go to new limits.
We were originally strangers but share the same heart towards the 31st SEA Games. No matter how tired we are, just laughing together makes all our fatigue melt away, leaving only our youth and sportsmanship remaining. again"Ngoc Huyen shared.
It can be said that the benefits she received are not too many, but the lessons and skills that Ngoc Huyen gained in the process of volunteering are countless. According to her, no journey is meaningless, no path is only thorny. The more we take on the challenge, the more mature we will become. Steel spirit is a characteristic of the volunteers at SEA Games 31.
It's difficult, but it's not worrisome
Currently, Ngoc Huyen is a student at Foreign Trade University. Not only possessing an impressive 3.66 GPA, she is also extremely active when she becomes the head of communications at FTU's Enactus Club.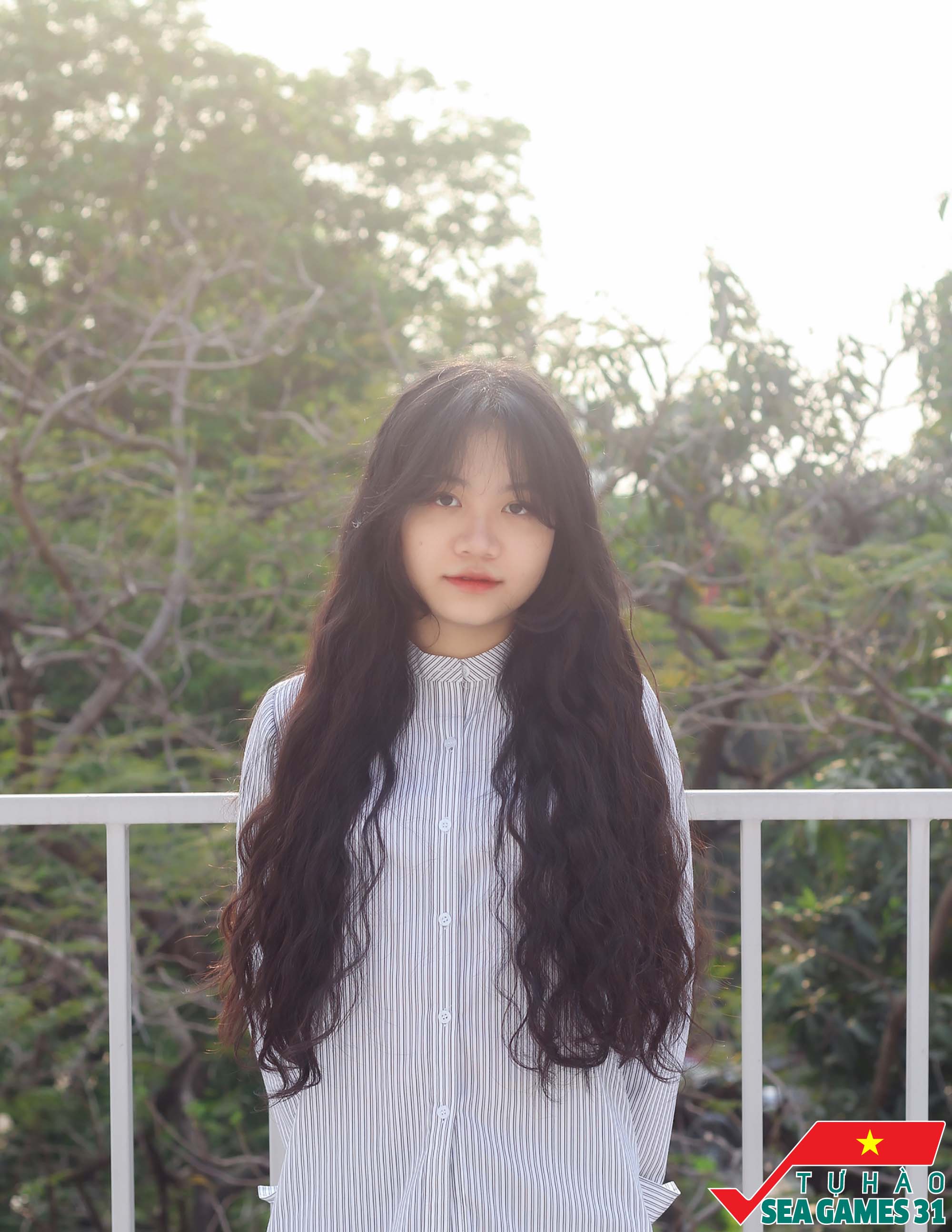 Ngoc Huyen is currently a student at Foreign Trade University
Those jobs took up most of Ngoc Huyen's day. So, when volunteer work at the 31st SEA Games was added to the schedule, Ngoc Huyen found it a little difficult to "burden" to balance between studying in class, participating in extracurricular activities and working. volunteer.
"If life is a furnace, then I must know how to put out unnecessary furnaces and add wood to the fire that needs to burn strongly. After volunteering at the 31st SEA Games, I learned how to organize Time management in a more reasonable and scientific way. It's difficult, but not overwhelming"the Gen Z girl emphasized.
Not stopping at the pressure of time, a team leader like Ngoc Huyen also has to face quite a few other challenges such as: How to gather enough volunteers? How to ensure that volunteers are supported in the most convenient way? How to have enough meals? How to fully ensure the rights of volunteers?… However, after all, Ngoc Huyen does not consider them difficult and does not let them hinder her dedication.
The remaining time of the 31st SEA Games is coming to an end, making Ngoc Huyen unable to hide her regret. However, this will still be a meaningful journey that Ngoc Huyen will remember forever. She also looks forward to and hopes to have the opportunity to once again become a volunteer at the next SEA Games.
Photo: NVCC
You are reading the article
Foreign Trade student becomes "leader" to manage more than 200 volunteers at SEA Games 31

at
Blogtuan.info
– Source:
Afamily.vn
– Read the original article
here