Thế Giới
Germany manages to find an alternative to Russian gas
Virtue
is interested in a large gas exploration project in Senegal. In addition, German efforts to secure more gas from Qatar have yielded only modest results.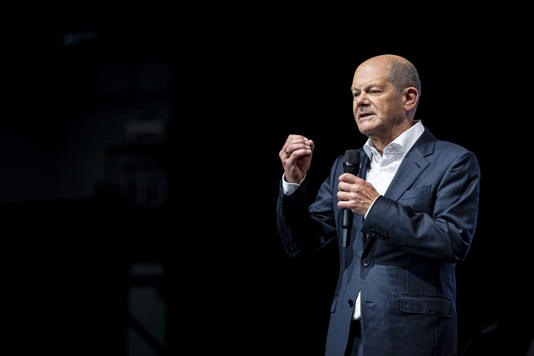 Find a new direction in Africa
German Prime Minister Olaf Scholz begins a three-country tour of Africa on May 22. According to AP, Mr. Scholz and Germany are interested in a large gas exploration project in Senegal.
Senegal is believed to have important gas fields along its border with Mauritania at a time when Germany and European countries are working to reduce dependence on Russian gas imports.
"We have already started discussions and will continue our efforts at the expert level because our desire is to make progress," Scholz said at a joint press conference with Senegalese President Macky Sall.
The gas project off the coast of Senegal is currently led by BP – a multinational oil and gas company based in London, England. This project is expected to have the first products next year.
Scholz's trip is his first to Africa since becoming German chancellor nearly six months ago. Senegal and South Africa – two African countries in this visit by the German chancellor – have been invited to the G7 summit in Germany at the end of June.
The countries attending the G7 summit will try to find a common position on the Russia issue. The G7 leaders are also expected to tackle climate change. Last year, some G7 countries, including America and Germany, signed with South Africa, an energy partnership agreement to help the country reduce its dependence on coal.
A similar agreement is also in the process of being signed with Senegal. Germany has supported the construction of a solar farm in this African country.
German officials said that Chancellor Scholz will also visit Niger during this visit. In early May, the German government supported a plan to move hundreds of German troops from Mali to Niger.
Modest LNG source from Qatar
Germany's attempt to further secure gas from Qatar With only modest results, the Gulf energy giant cannot supply more gas to Germany for another two years because it has run out of capacity.
Qatar says liquefied natural gas (LNG) could be sent to Germany from 2024 from a new plant in the US in which it has a stake. An expansion project in Qatar will not begin operations until at least 2026, later than expected.
Europe is racing to find alternatives to Russian gas – the continent's largest supplier – after Russia – Ukraine war. Importing LNG from Qatar and the US, the world's largest exporters, is a key part of that solution.
"Whatever we can provide for energy security in Europe, even at this stage, we will make sure that we can deliver," said Emir of Qatar Sheikh Tamim bin Hamad Al Thani. during a press conference in Berlin last weekend before meeting with German government officials.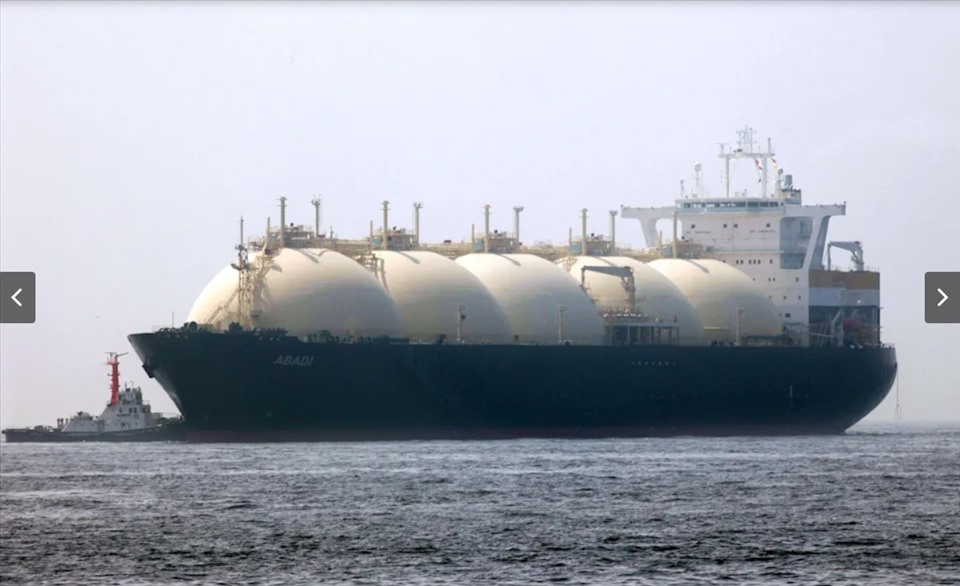 The Emir of Qatar and German Economy Minister Robert Habeck signed a document agreeing to cooperate on energy. Berlin and Doha are negotiating a long-term supply agreement for LNG from Qatar.
However, because Qatar already produces more than its output capacity and has repeatedly stressed that it will not break contracts with buyers in Asia, Qatar has very few options to help Germany achieve its goal of stopping imports. password Russian gas by 2024. Although Germany has cut its dependence, Russia still provides 35% of its gas imports.
Qatar has offered to supply shipments from Golden Pass – the new liquefaction plant owned by Qatar Energy and Exxon Mobil Corp – for immediate gas supplies.
"We aim to have the Golden Pass LNG plant in Texas, with 70% of the plant owned by Qatar Energy, ready by 2024 so we can deliver to Germany," said Qatar Deputy Prime Minister Sheikh Mohammed bin Abdulrahman. Al Thani told Handelsblatt newspaper.
However, there are differences between the two sides on terms, a source familiar with the discussion told Bloomberg. German companies are reluctant to commit to LNG purchases for 20 years or more because the country's goal is to cut carbon emissions by 88% by 2040.
To solve the problem, Germany raised the idea that Qatar could auction the rights with agreements of different durations. This could allow German companies to bid for shorter contracts while importers from elsewhere could bid for longer contracts. Qatar typically negotiates long-term supply agreements with buyers on a bilateral basis.
In a press conference on May 20, German Chancellor Olaf Scholz signaled that Qatar was ready to relax strict destination provisions that prevented Berlin from rerouting Qatari gas from German import depots to other locations. in Europe.
"There are some countries in Europe that don't have access to the coastline and want to diversify their gas supplies through the northern ports of Germany and here Qatar is playing a good role," Scholz said.
The German Chancellor further informed that both sides recognize that the Golden Pass project will have a cross-border dimension in Europe. Mr. Scholz has pledged to help Eastern European countries such as the Czech Republic and Slovakia, which depend on Russian gas but do not have storage. Germany has expedited plans to build two LNG terminals at Brunsbuttel and Wilhelmshaven.
You are reading the article
Germany manages to find an alternative to Russian gas
at Blogtuan.info – Source: laodong.vn – Read the original article here