A happy family is also one of the reasons why the artist is admired and loved by the audience. Typical in Vietnamese showbiz can be mentioned Kim Ly , Tuan Hung, John Tuan Nguyen (Lan Khue's husband),… are husbands who love their family, especially about pampering their wives. Therefore, their family is always filled with happiness and sweetness.
Kim Ly
From the time of dating until now, Kim Ly has always been next to Ho Ngoc Ha in many activities. The actor's love for his wife is not only shown by the fact that he often escorts and supports Ho Ngoc Ha at work and helps his wife take care of children, but he is also willing to film funny clips with his wife. to make her happy. Even the actor is not afraid to wear skirts, make graceful movements to imitate women so that Ho Ngoc Ha can shoot the clip "swinging trend".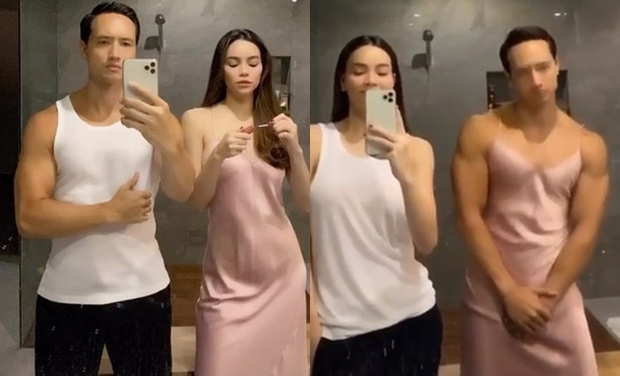 Kim Ly wears a skirt to "swing the trend" to swap outfits with her wife Ho Ngoc Ha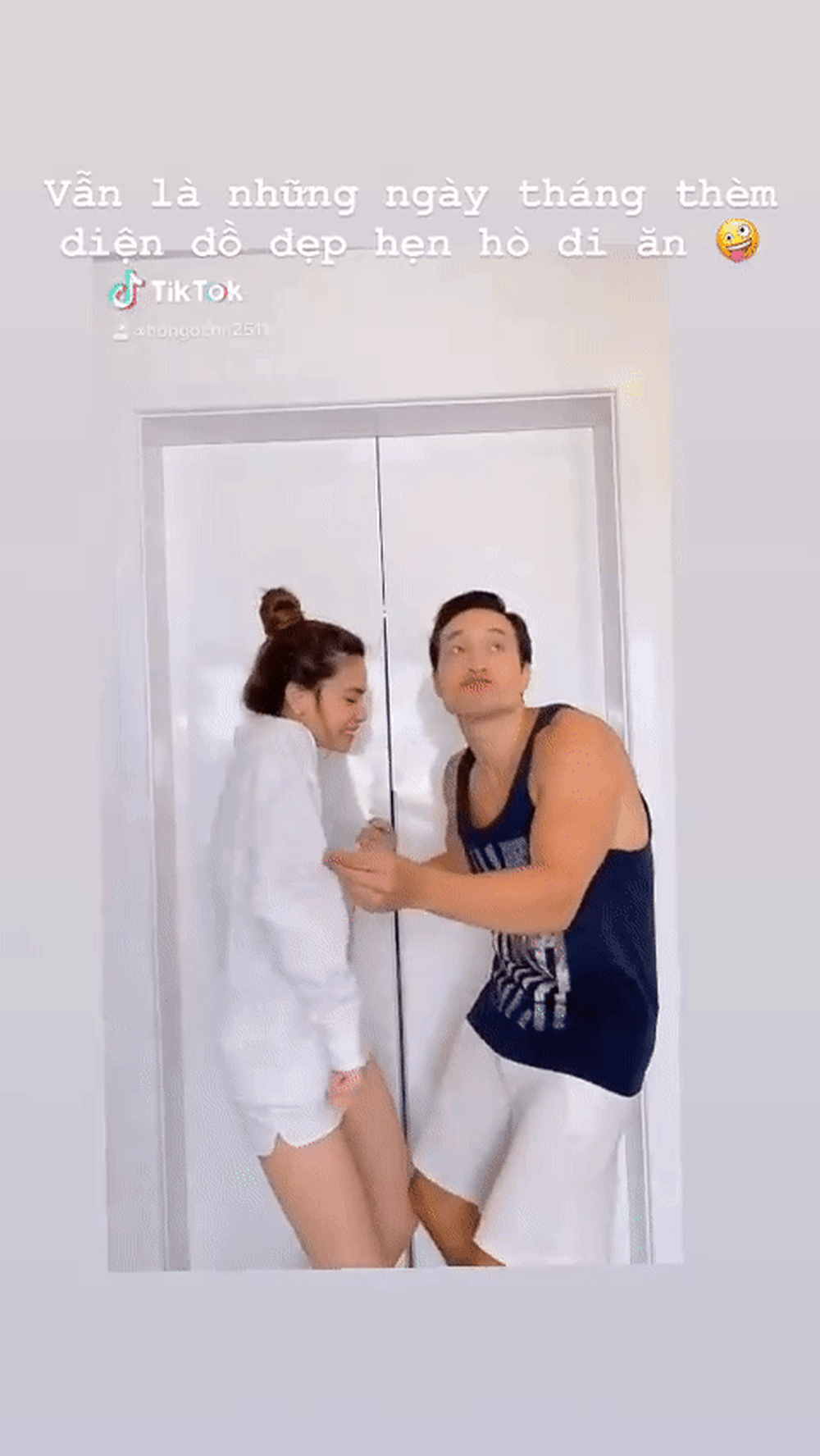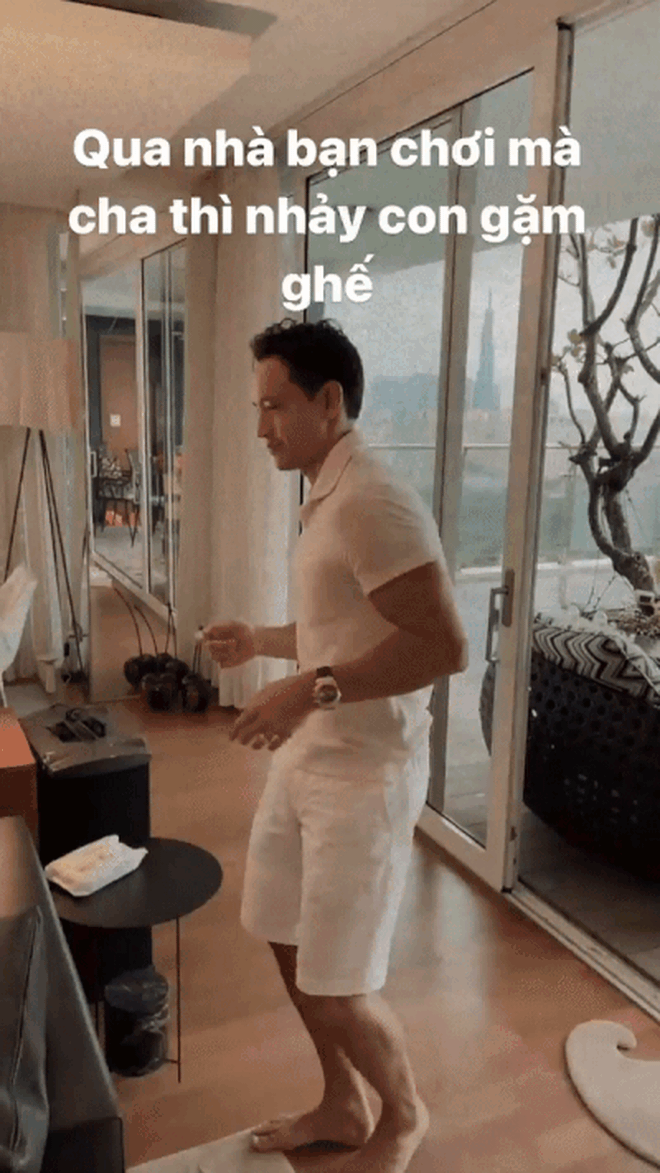 Different from the calm and cold image when going out, Kim Ly is at home ready to do all sorts of things to make his wife laugh
John Tuan Nguyen
Supermodel husband Lan Khue is a successful businessman, the young master of a rich and powerful family, but when he is with his wife, he is also a humorous husband.
Recently, Lan Khue shared on her personal page a picture of her husband John Tuan Nguyen on the top wearing a vest, below wearing shorts, high socks, and wearing fringed fur accessories. Lan Khue looks luxurious, her husband looks funny. Looking at this picture, people just laughed but also admired Lan Khue because her husband is not only talented and rich but also ready to do tricks, as long as his wife is happy.
Although they do not flaunt their love in the "wage pay" style on social networks, the humorous interaction such as teasing and drowning each other shows that the couple is living a very happy life. happy.
Recently, when Lan Khue showed a photo of a green branded tree, her husband joked that she was Riddler (the villain in the movie). The Batman) made her ask for a "divorce". The couple's humorous interaction made people laugh.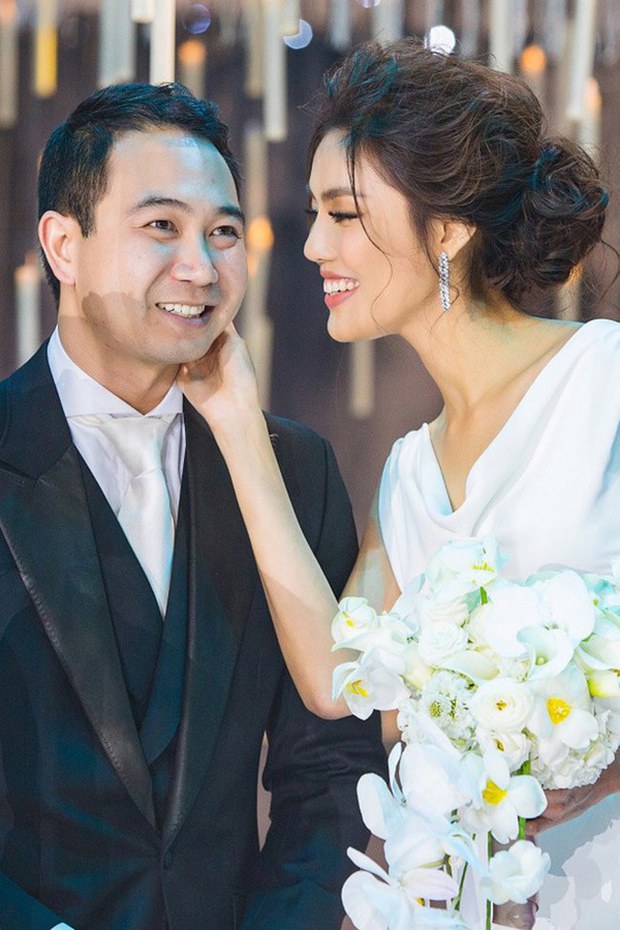 Duc An
Phan Nhu Thao's rich husband has never been absent from the list of the most pampering husbands in Vietnamese showbiz. Outside is a businessman making billions of money, real estate is owned everywhere, at home Duc An is equally as responsible as women. He is ready to go to the kitchen to take care of each meal for his wife and children, do all the housework so that his wife can focus on building her own career.
Sometimes, people have to admire when Phan Nhu Thao shows off that her husband bought and donated land and real estate in many different provinces. Not only that, every time "on the air" on Facebook, Duc An is not afraid to pose funny and scandalous.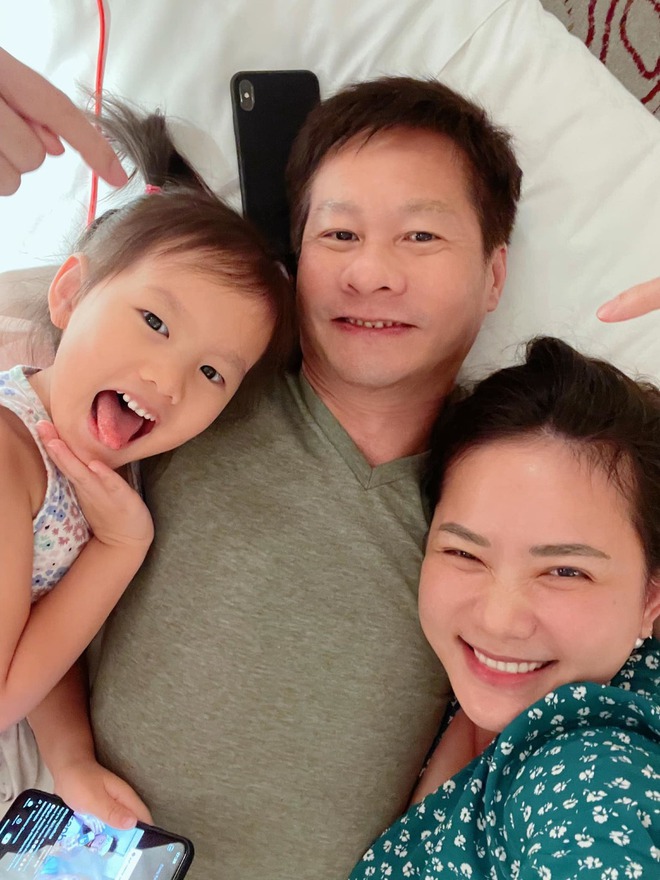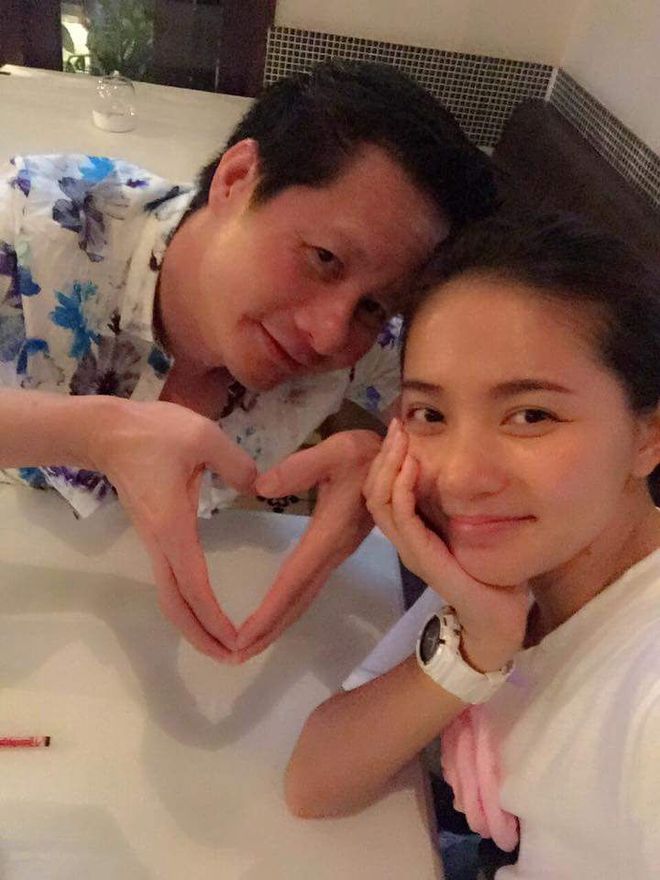 Published recovery
On social networks, Dang Khoi posted many funny short clips with his wife Thuy Anh as the main characters. Dang Khoi is not afraid to be in the "bottom line", openly letting everyone know that he is "afraid of his wife", in the family, Thuy Anh is the most powerful "roof".
Not to mention, Dang Khoi does not regret buying super valuable gifts for his wife. On holidays like 8/3, 20/10,… the male singer often buys Thuy Anh branded goods such as Hermes bags, Chanel,… He buys a 10 billion dong penthouse on the occasion of the 8th wedding anniversary. For his wife to have a beautiful sunrise view, buy land and villa for her birthday.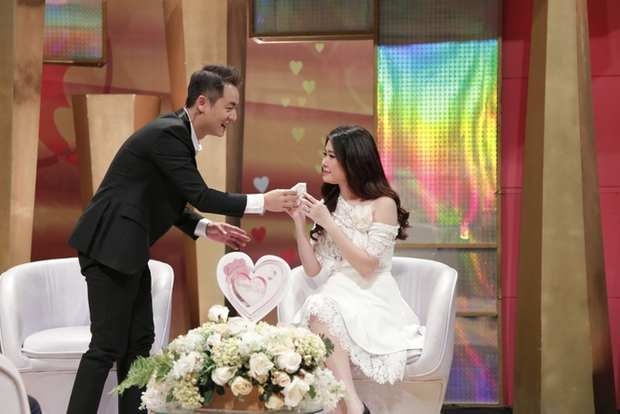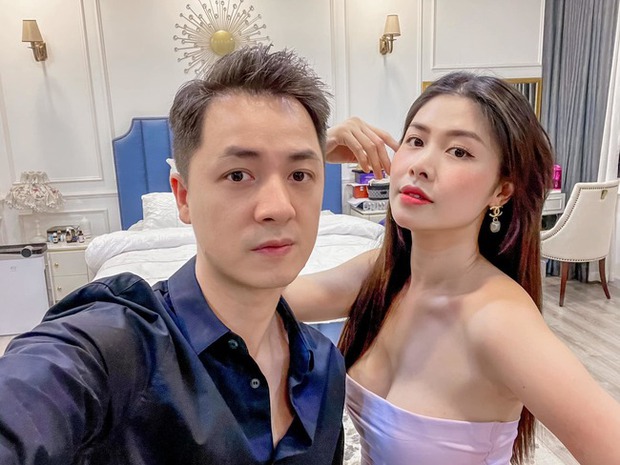 Tuan Hung
Tuan Hung is famous for his huge fortune and the ability to pamper his wife the best in showbiz. For a few years now, Tuan Hung has retired to work as a rear guard for his wife Thu Huong to develop her business. He always appears next to and escorts his wife in all her activities, especially openings, promotions, visiting stores,…
He is also not afraid to spend a lot of money to buy expensive gifts for his wife. Most recently, the male singer bought a villa worth VND 50 billion next to An Bang beach (Hoi An, Quang Nam) to give his wife on the occasion of her wedding anniversary.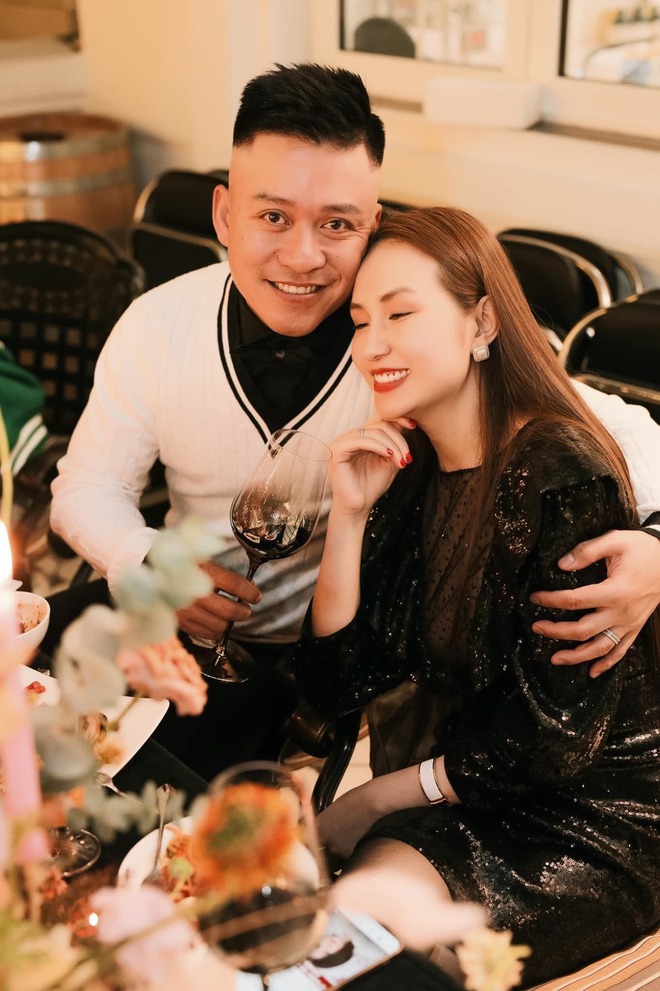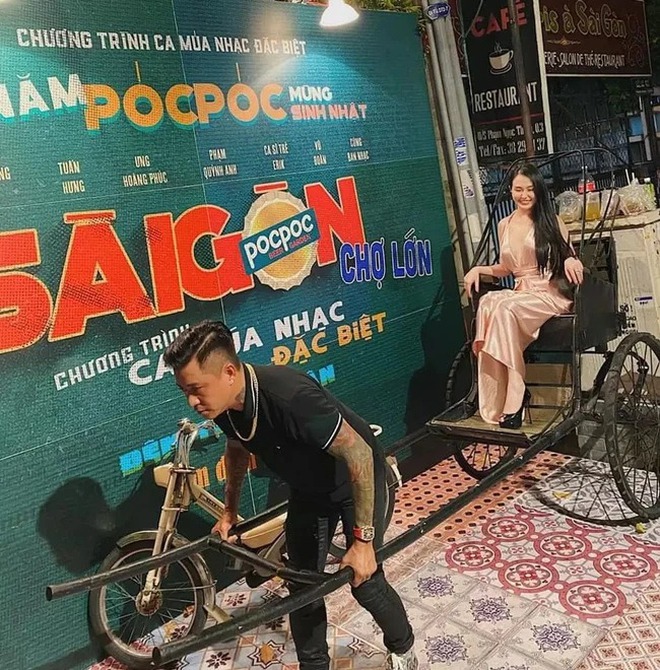 Photo: Collectibles
https://afamily.vn/nhung-nguoi-chong-chieu-vo-nhat-vbiz-kim-ly-tuan-hung-san-sang-tu-dim-hang-ban-than-de-khien-vo- fun-202020522171503546.chn
You are reading the article
Kim Ly, Tuan Hung are ready to "submerge" themselves to make his wife happy

at
Blogtuan.info
– Source:
Soha.vn
– Read the original article
here