Thị trường
Land in Hoa Binh "rising hot", beware of "ghost" projects running rampant
In recent years, Hoa Binh real estate has always been active, especially in the land plot segment, both the phenomenon of 'price fever' and 'ghost' projects are rampant.
Investors "blown the price" sky high
In the past 2 years, Hoa Binh real estate has always been active, especially in the land plot segment. In the market report of the first quarter of the last quarter, the Ministry of Construction said that at the beginning of 2021, the phenomenon of sudden price increases, even "price fever" of land plots took place in a number of locations in the suburbs of Ha Noi. Noi and neighboring provinces such as Bac Ninh (up 20%), Hung Yen (up 26%), in which, the price of land plots in Hoa Binh increased the highest by 46% compared to 2020.
Ms. Nguyen Kieu Oanh – an investor in Hanoi – shared that last time she and a group of investors went to Cao Phong district to buy land, but were "shocked" by the price. For example, a land plot of 2,300 m2 in Thach Yen commune, Cao Phong district was advertised for VND 1.7 billion, but when I found out, about 6 months ago, the landowner bought the land from people in the area for only 700 million VND. .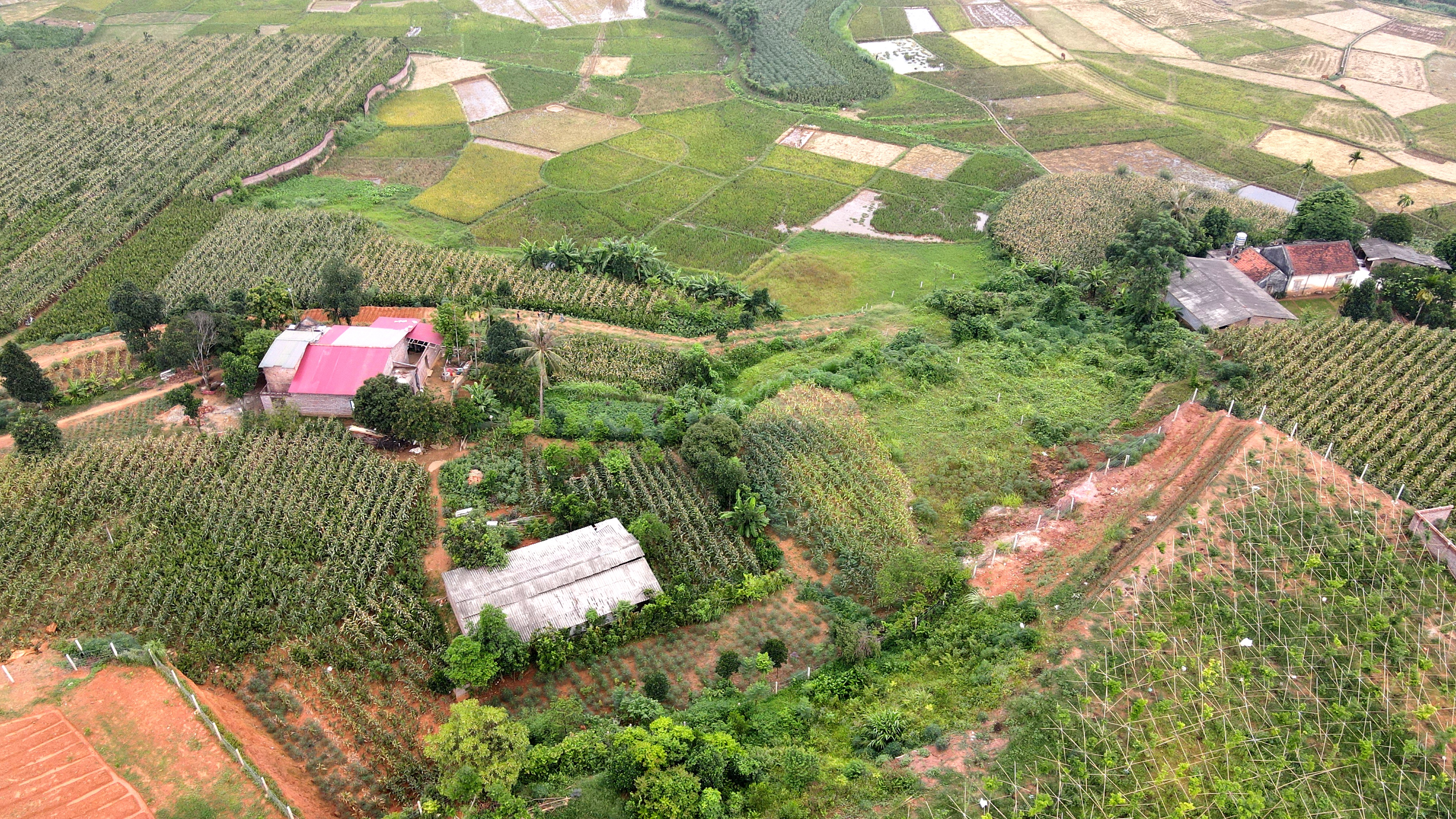 And Mr. Minh Hieu – a longtime real estate broker in Hoa Binh area admitted that large-area land is the segment most chosen by investors in recent years. Therefore, those who bought about 1-2 years ago, now often sell for twice the price, the good location can sometimes be 3 times.
"Land in Hoa Binh city and Luong Son district is currently at a high price due to its location near Hanoi. But now, investors are also tending to pay more attention to land plots in Da Bac and Cao districts. Phong, Kim Boi, Lac Son In addition to the cheap factor, another reason is that the planning of Hoa Binh lake has been approved, many resort real estate projects around the area have been implemented as a predictor of land price. the background will increase," said Mr. Hieu.
As noted by Dan Tri, Hoa Binh real estate market welcomes a new "wave" of price increases with many types of forest land, agricultural land, garden land and even resort real estate concentrated in a few key areas. such as Hoa Binh city, Luong Son district, Kim Boi, Cao Phong …
Some land plot projects in Hoa Binh city had an increase of nearly 100% compared to the same period last year. In the area of ​​​​the left bank of the Da River, the current transfer price is from 21-24 million VND/m2 for the inner plots, while the large road frontage lot is estimated to be over 30-40 million VND/m2. Or, at the Sudico project, the price of land in front of the wide road area is for sale at the price of 35-40 million VND/m2, the plots inside are only 17-18 million VND/m2.
Some investors admit that factors such as the planning of Hoa Binh lake, real estate projects that are visited by large corporations and companies to invest in districts and cities… cause land prices to rise. However, the transaction is currently not too much, the transfer price is "blown" by the broker quite strongly compared to reality.
Warning "ghost" project
Facing the "hot fever" situation of the market, Hoa Binh Department of Construction has repeatedly issued warning documents about real estate projects that are not eligible for real estate business; real estate projects eligible to raise capital; projects that are eligible for real estate business and warn of risks when buying and selling land plots that are not eligible for real estate business in urban development projects, housing development projects in the area the provincial.
The Hoa Binh province management agency also named eight real estate projects that are not located in the area, have not been licensed by the competent authority, do not have enough legal basis, are not eligible to raise capital and real estate business (ghost project). Specifically: Hoa Binh city has projects Kai Village Resort, Ohara Villas & Resort in Mong Hoa commune, The Moon Vilage in Yen Quang commune; Luong Son district has a "ghost" project, namely Mountain Villa – Luong Son, Green Oasis Hoa Binh; Beverly Hill Luong Son – Hoa Binh, Blue-necked Duck Ecologe Viet Phap and Sun Legend Villa – Da Bac Ecologe (Da Bac district).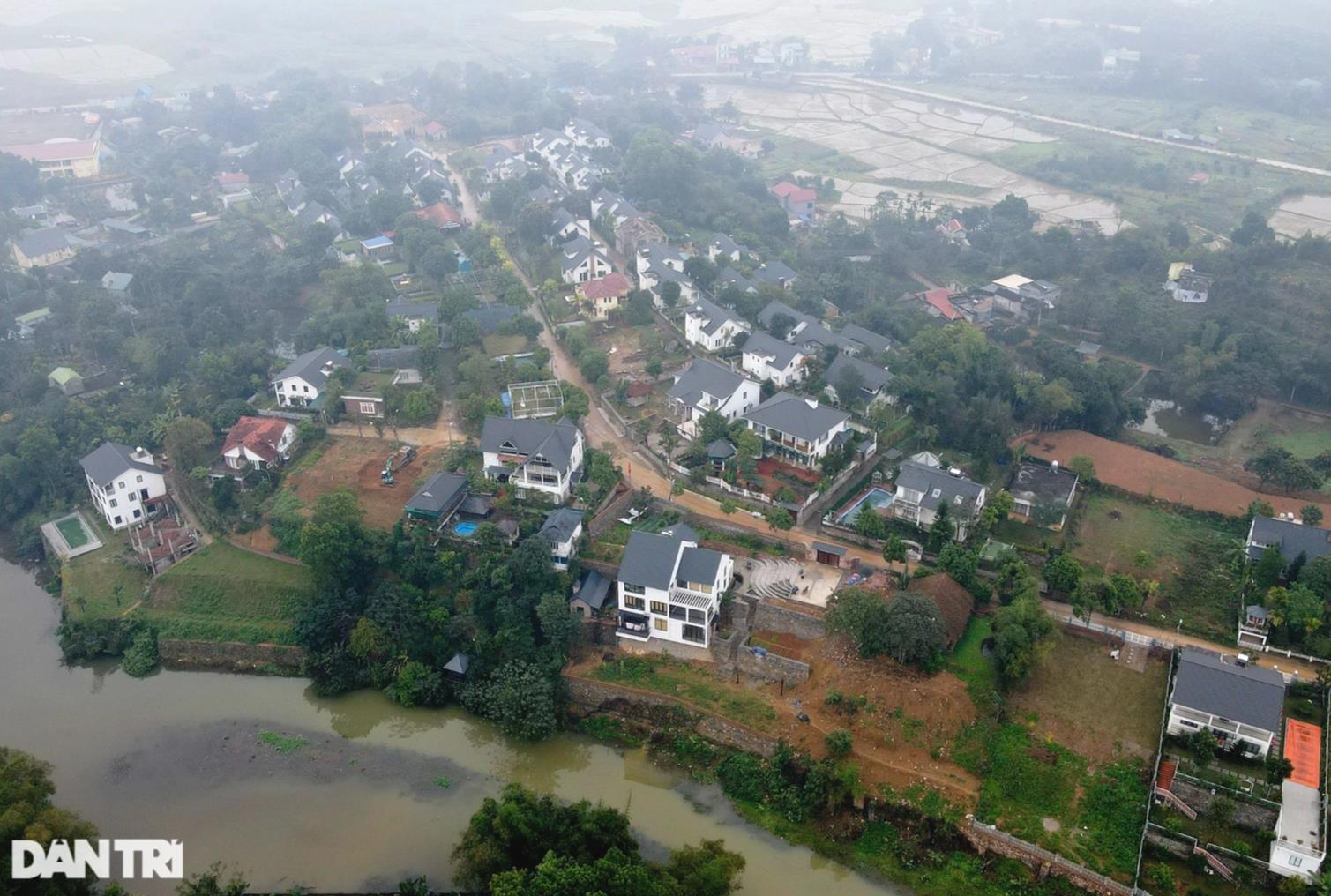 Looking at Hoa Binh real estate market, according to Mr. Nguyen Van Dinh – Chairman of Vietnam Real Estate Brokers Association, Hoa Binh is one of the emerging localities that are interested by many real estate investors. Since 2007, many giants have appeared in Hoa Binh to invest in buying land, but the speed of implementation so far has not been really good. There are only a handful of businesses participating in this local real estate market.
Many areas in Hoa Binh increased land prices by 3 times, such as Luong Son, Kim Boi, Da Bac… At the same time, land prices in neighboring areas also increased significantly compared to before.
According to this expert, Hoa Binh is one of the localities where real estate prices are abnormally high, partly due to a lack of supply. In fact, Hoa Binh, like other localities, has many projects facing legal difficulties, so they cannot sell goods.
However, the market has its ups and downs and professional investors will not participate in this market. The recent price increase has caused errors from many sides, including the error of unclear information so the real value of real estate cannot be assessed and some people will fall into a virtual fever spiral.
In addition to the risks for new investors, some experts believe that information about land fever along with brokers' price blows will lead to the implementation of planning and site clearance later in the commune. in particular and Luong Son district in general facing difficulties.
According to Dan Tri
You are reading the article
Land in Hoa Binh "rising hot", beware of "ghost" projects running rampant

at
Blogtuan.info
– Source:
infonet.vietnamnet.vn
– Read the original article
here