Giải trí
Life Style
Ly Nha Ky's rescue of the insolvent crew is very good, if possible, I would also do it
Participating in a movie 3rd person as Kelly, Purl attracts a lot of attention because of a lot of side information. The movie just finished, Kim Tuyen shared about her work and role in this project.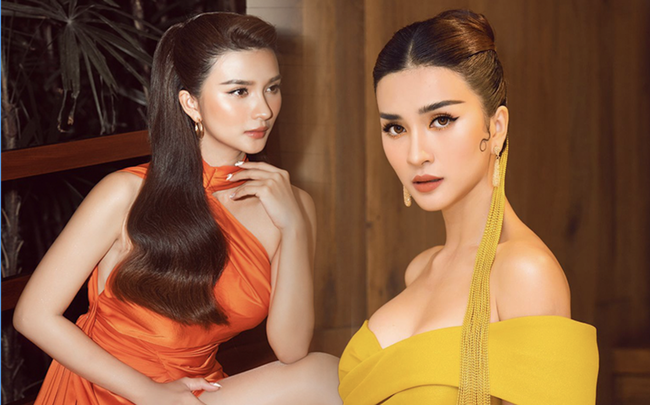 Are you satisfied with your character line in the movie The 3rd Man?
In the movie, I played the role of Kelly, a very honest and rustic girl. When Kelly saw something, she said it again, Quang Kha (Han Jae Suk) told her to do whatever she did. But in the end, Kelly still decided to save Quang Kha. Putting the case back a bit, Kelly may not save Quang Kha or do something to win the heart of this character. However, Kelly did not do that, she still saved people without thinking much more about herself.
This movie caused a stir because of the default of the old producer, then Ly Nha Ky spent up to 33 billion VND to save the whole crew. How does Kim Tuyen rate saving Ly Nha Ky's crew?
The script of this movie is very good. There was a time when the crew was financially damaged, the producer owed a huge amount of money, at that time only Ly Nha Ky had enough financial strength to save the crew. When Ky appeared to save the crew, she was like a superhero. I wish I had 33 billion, if I had, I would have invested at that time (Laughs).
When the film crew was caught in a debt default, I also heard the wind brake. I don't know very well because when I was filming, I was in another hotel, not with the crew. Even the Korean director and Han Jae Suk had their passports held by the hotel and not allowed to return home, I heard about it but didn't ask too many questions, because as an actor, I think if I ask too many questions. will affect the manufacturer.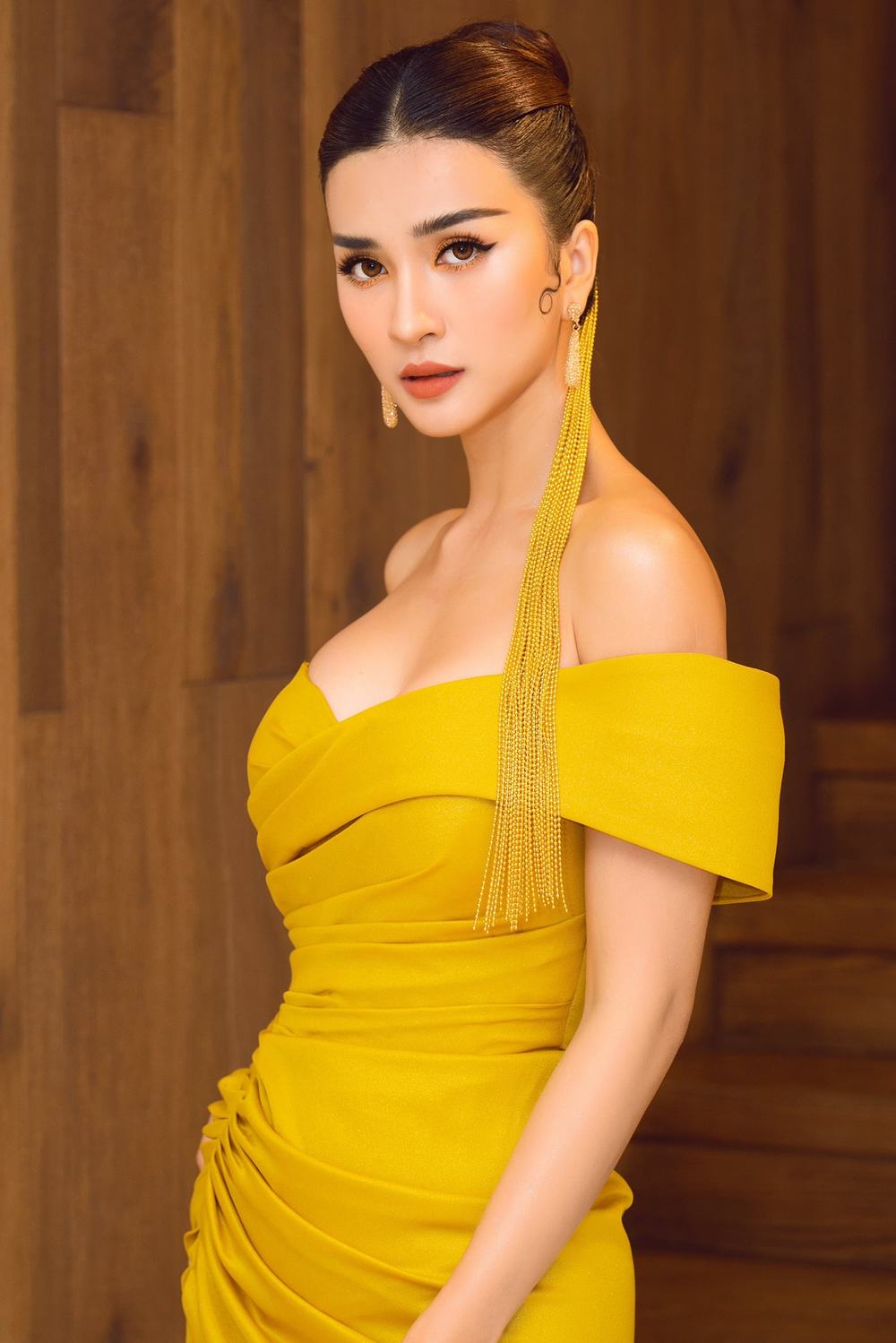 Rumor has it that after filming finished, there was a big conflict between Kim Tuyen and Ly Nha Ky. How is this?
Ms. Ly Nha Ky used to be a famous businessman, she was very good at business, but when she switched to being a film producer, it was a very different field. When everything was formed, created very suddenly, Ky herself did not feel what it would be like to run a film crew, nor was I familiar with the new producer's way of operating. Certainly, there will be more or less misunderstandings.
So is this conflicting rumor true?
The production process of this movie is too complicated, I personally think that as an actor, I shouldn't interfere too deeply. The movie has a long waiting period to continue filming, so sometimes the long wait makes me falter and confused, I also need information.
Ky had to deal with many problems at that time, so maybe the interaction between the two sisters was not much to understand each other better. The interaction is not much, because there are many difficulties, Ms. Ky has to participate in solving. As a woman like Ky, I understand how hard it is to take on the role of a producer for a big film crew. So as an actor, what I can do on my own, I do it myself. This is also a very difficult period for me. Do you understand, that is, if it's normal, the actor has any difficulties, he will share with the producer to find a solution. But as for the 3rd Man crew, I take care of everything myself so as not to bother everyone any more.
Why did you accept the role of the movie "The 3rd person"?
To be honest, when I read the script, I was excited because I realized that this is the kind of psychological role I have been waiting for a long time. The character VJ Kelly is not exactly a shoemaker, but it suits me quite well. During the making of the film, I suggested editing many details in the script to give the role more depth.
I also bought 2 cats to create the same emotions as the character's situation. I named one of the cats Kelly – just like my movie character. To this day, these cats are still kept by me at home.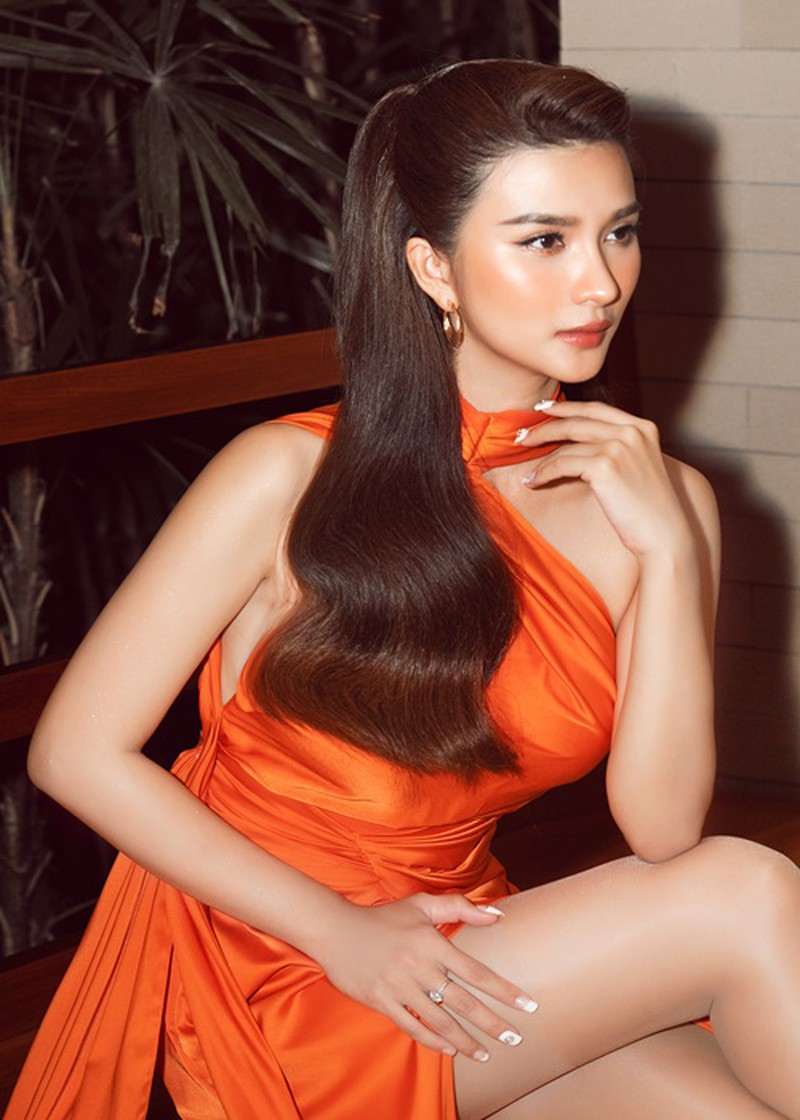 Does Kim Tuyen see herself and the characters in the movie have any similarities?
Yes. I am passionate about the film project because I realize that I am also somewhat like the character in the movie. However, after thinking for a while, I decided to leave my comfort zone. Before, I was very safe, but now I dare to go more. Now I freely say everything because I am confident with my way of life. As an artist, everyone needs to be cared for and appeared constantly, but I, on the contrary, always hide myself, only go to film and then go home to my daughter.
What do you think about when mentioning Kim Tuyen, many people will immediately think of the hot scenes that she played in the movie "Dream Vanity" broadcast on VTV?
I think that's normal. I think like this, if Kim Tuyen didn't accept to play hot scenes that day, the movie Dream of Vanity would be mentioned by few people, even less watched. Having gone to film, it is very difficult to always be wary of keeping the image. I think it's a sacrifice for art.
Every night when I return, I sleep well because I have done my best and fulfilled my role. The hot scene story, if people understand correctly, they will feel more sorry for me. As for people to misunderstand, in the wrong way, I also have to suffer.
Before accepting a hot scene, I also found out if it was suitable for the movie, with the character's personality. But if you don't accept the role, people will ask: Why did Kim Tuyen accept the role in the previous film, but in the new movie, Kim Tuyen refused. There's nothing wrong with being devoted to work. As an actor, I stand in a different perspective, judging everything by different standards.
Thank you Kim Tuyen for taking the time to share!
https://afamily.vn/kim-tuyen-neu-co-dieu-kien-toi-cung-cuu-doan-phim-bi-vo-no-20220523114549677.chn
You are reading the article
Ly Nha Ky's rescue of the insolvent crew is very good, if possible, I would also do it

at
Blogtuan.info
– Source:
Afamily.vn
– Read the original article
here