Sức Khỏe
Many countries announced more cases of monkeypox, Belgium quarantined for 21 days from infected people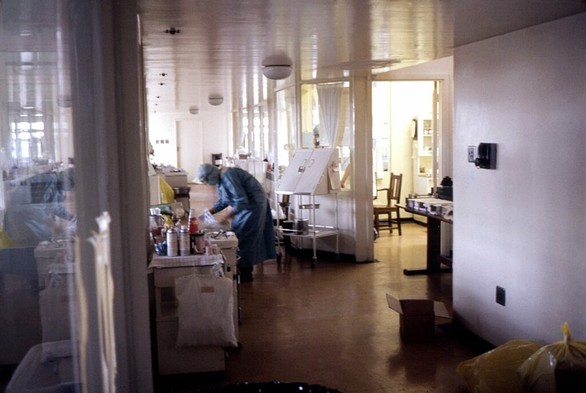 Belgium decided to quarantine people infected with monkeypox virus for 21 days – Photo: Brussels Times
According to Reuters news agency, authorities in the US have detected the third suspected case of monkeypox in the US and are conducting the necessary tests to confirm the case.
The US Centers for Disease Control and Prevention (CDC) said that the new suspected case was related to international travel and that this person has now been isolated.
Meanwhile, in Europe, on May 22, the government of Berlin, Germany announced that it had recorded 2 cases monkey pox in this city. Experts are sequencing the infection's genes to determine whether the source of the virus is from West Africa or Central Africa.
The Robert Koch Institute of Epidemiology (RKI) said that the number of monkeypox cases in Germany will continue to increase but will not create a "contagion wave".
Austria also announced it had its first confirmed case in Vienna.
The disease also appeared in Latin America with Argentina announcing its first suspected case.
Newspaper Brussels Times Belgium reported that the government of this country decided to impose a 21-day quarantine measure for people infected with monkeypox virus. This decision was made after Belgium recorded 3 cases of infection.
Monkeypox is transmitted after humans come into contact with monkeys. The mortality rate in this disease is about 10%. Viruses can enter through skin wounds, respiratory tract, eyes, nose or mouth, spread through respiratory droplets or bodily fluids. Available information suggests that human-to-human transmission of monkeypox occurs in close contacts.
Monkeypox usually occurs only in West Africa and Central Africa. On May 21, the World Health Organization (WHO) called on countries to raise awareness of this disease. According to WHO, from May 13 to now, many cases of infection and suspicion of infection have been in countries where the disease is not endemic.
Specifically, as of May 21, there have been 92 cases and 28 suspected cases detected in 12 member countries that rarely report this disease.
WHO believes that more cases of this disease will be recorded as the health organization expands surveillance in countries. WHO recommends that countries focus on rapidly informing those most at risk of monkeypox infection with accurate information to prevent further spread of the disease.
Available evidence suggests that the people most at risk are those who were in close contact with a person with monkeypox when they were symptomatic.
WHO is also working to provide guidance to healthcare workers, who may be at risk such as sanitation workers. The agency will make more recommendations in the coming days.
* Monkeypox virus can enter through skin wounds, respiratory tract, eyes, nose or mouth, spread through respiratory droplets or bodily fluids.
* There is currently no specific vaccine against monkeypox.
* According to WHO, some of the responses of countries that have recorded monkeypox cases is to conduct an in-depth public health investigation with measures including case tracing, contact tracing, laboratory analysis. testing, case management, isolation and health care of infected people.
* Countries are also conducting gene sequencing to determine the origin of the virus and vaccinate those who have to be in close contact, including health workers. WHO is convening experts to discuss and make recommendations on vaccination.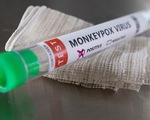 Should you worry about monkeypox?
You are reading the article
Many countries announced more cases of monkeypox, Belgium quarantined for 21 days from infected people

at
Blogtuan.info
– Source:
tuoitre.vn
– Read the original article
here