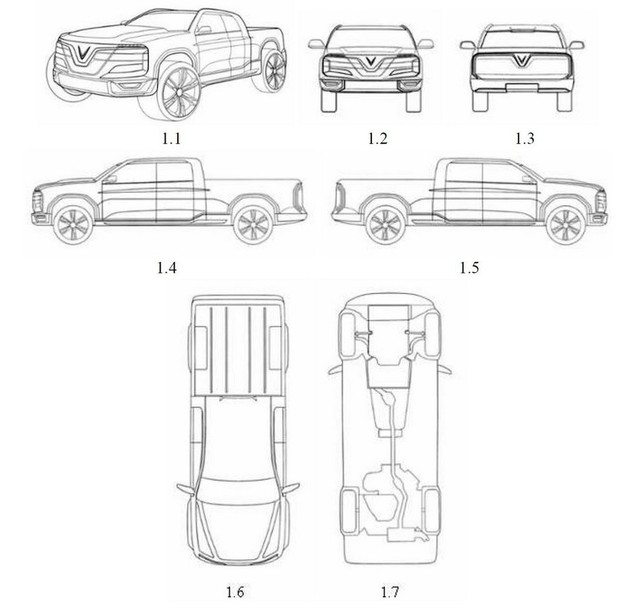 VinFast pickup drawing on the database of the Vietnamese intellectual property agency.
According to a recent report by Motortrend, not only SUVs, VinFast will bring to the market a midsize sedan and is considering a pickup.
This line of Motortrend's news is in an article about their experience with the VinFast VF8 model at the Cat Hai factory, Hai Phong last April.
However, going from "considering" to actually producing a commercial model is still far away and requires many calculations, including more or less the failure of Mercedes in its attempt with a high-end pickup. .
VinFast positions itself as a luxury car company, will it repeat the mistake of Mercedes?
WHY WHY MAKES VINFAST THINKING?
In Posted about half a year ago , we mentioned that while overall market sales fell, the share of Light Trucks in the US increased. That development trend is a key point that car manufacturers need to understand when they want to launch a product, especially when determining the US as an important market.
Not only is there a bustling market, especially for electric pickups, this segment does not have too much competition. At the beginning of the electric vehicle era, there were not many outstanding electric pickup names, only a few names that have been, are and are near to the market such as Ford F-150 Lightning, Tesla Cybertruck, Rivian R1T, GMC Hummer EV, or Chevrolet Silverado EV. In addition to these names, there are still some other names, such as Lordstown Endurance, Alpha Wolf, Nikola Badger…, but not many people are interested in.
Standing in front of a market with many buyers and few sellers, perhaps it is difficult for any manufacturer to step through without stopping to think more or less. However, creating a product that can attract attention is not an easy thing. Even Mercedes has tried and then embraced a bitter failure.
MERCEDES' MISTAKE
Wow
At the end of October 2016, Mercedes officially introduced to customers worldwide the concept car for the pickup that it will make, called the Mercedes X-Class. Indeed, Mercedes' model and intentions have made many people admire when they tried to redefine the concept of a pickup truck: It doesn't have to be rough and bumpy, a pickup truck can be dashing and soft. and luxury. In fact, Mercedes' X-Class pickup is considered the world's first premium pickup.
That is the direction of Mercedes pickup truck development. They launched 2 versions of their pickup: The first model was mentioned by Gorden Wagener (Mercedes chief designer) with the name Stylish Explorer (rough translation: Style explorer) with the luxurious look commonly found on Mercedes models; second sample, Powerful Adventurer (rough translation: The rugged adventurer) retains the general elegance but has more details that help increase the aggressive look, such as off-road tires, tow winch, utilitarian interior…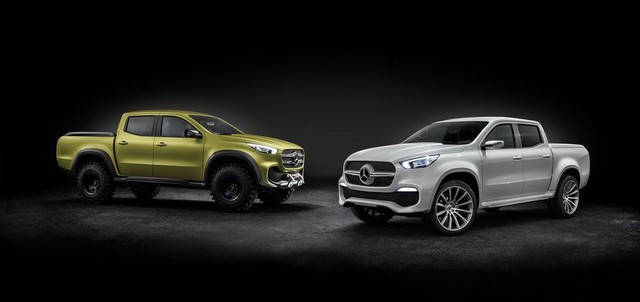 Mercedes X-Class Powerful Adventurer (left) and Stylish Explorer (right)
Terrible sales

Although the Mercedes X-Class is indeed a testament to the German automaker's genius design ability when it comes to doing things that have never been seen before, that alone is probably not enough when this model goes through the most difficult times. short years with embarrassing sales.
Only about 16,700 units were sold in Europe, South Africa and Australia after the full opening of 2018; and about 10,000 units in 9 months of 2019. With this result, Mercedes X-Class has been "filled in the death book" since May 2020, ending about 2.5 tedious.
Not meeting customer expectations

But what is the reason why a car that was once so expected, to do such difficult things, failed? One of the reasons that is often mentioned is that the X-Class is a Nissan Navara wearing a dashing Mercedes coat.
Indeed, the Mercedes X-Class is a product of a partnership between Mercedes, Renault and Nissan. If you have the opportunity to experience the Mercedes X-Class, users will immediately see the parts used with the Nissan NP300 Navara, such as lumpy plastic panels, the 2.3L engine block also from Renault, and the removable chassis (Mercedes). said that the company has customized, in some versions, the gearbox is also used.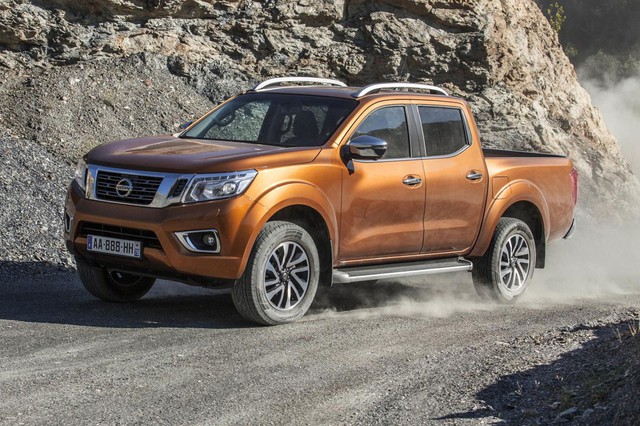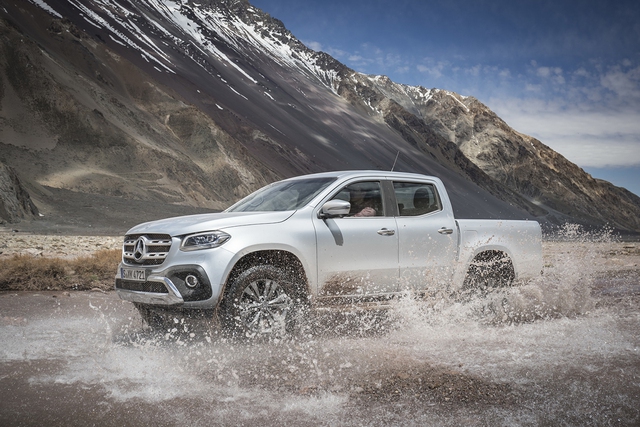 The Mercedes X-Class is built on the Nissan NP300 Navara
.The world media has noted that Mercedes has been very talented when it comes to bringing this model to Mercedes-Benz, from the exterior to the interior – even the entertainment system has been brought up, but perhaps not enough. to compensate for the non-Mercedes driving experience. After a test drive of the X-Class model in Chile at the end of November 2017 (when the new Mercedes X-Class was sold), the South African media made a comment as follows: "To say that the X-Class is For a high-class driving feel, it's probably a bit too much."
Thus, it can be seen that the beautiful appearance of the Mercedes X-Class is not enough to convince users to ignore the hidden "essence" of the Nissan Navara.
HORRIBLE COMPETITIONS AND PRICE LEARNINGS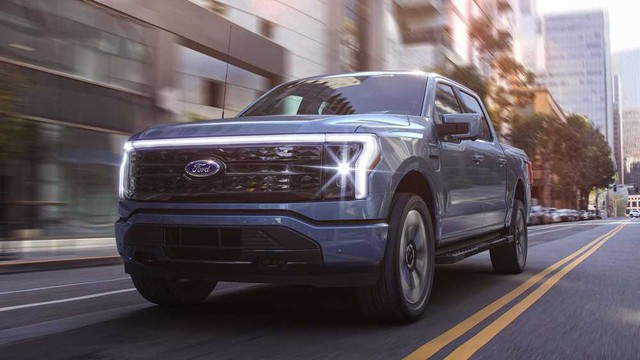 Talking numbers

As the US is an important market for light trucks, let's take a look at the most popular model in this market: the Ford F-150. This model is part of Ford's F-series, which has been the best-selling vehicle in the US for more than 40 consecutive years. Not long ago, Ford also launched an electric version of the F-150, the full name is Ford F-150 Lightning.
The successful numbers of this model can be mentioned as 20,000 applications after 12 hours of depositing, 100,000 applications after 3 weeks, and 200,000 applications after more than half a year, giving the car a waiting time of up to 3 years.
The huge deposit numbers can be overwhelming, but the following numbers really show how successful the Ford F-150 Lightning has been: Ford says that 50% of people deposit Ford F-150 Lightning First time using a pickup, 75% are new Ford customers. From these numbers, Ford thinks this is the best time to entice users to switch to electric vehicles, comparable to Tesla's launch of the popular Tesla Model 3 electric car in the context of electric vehicles. in the high-end segment.
Keyword: pragmatic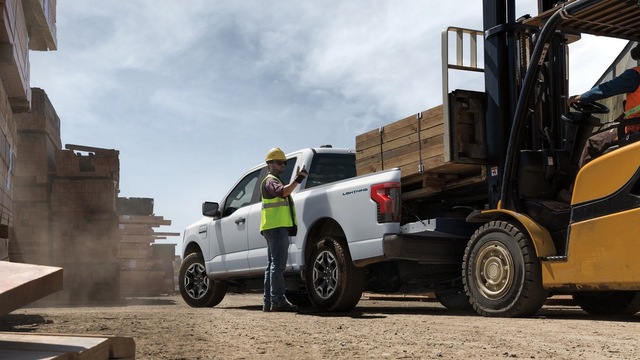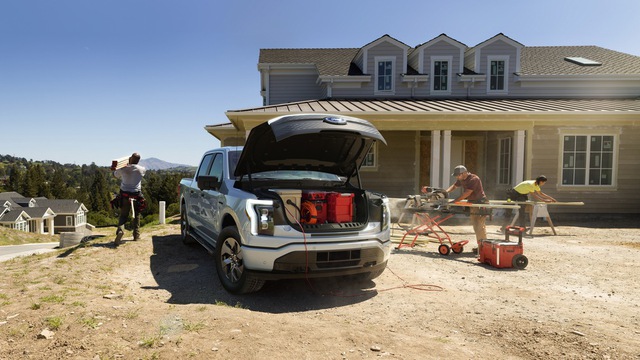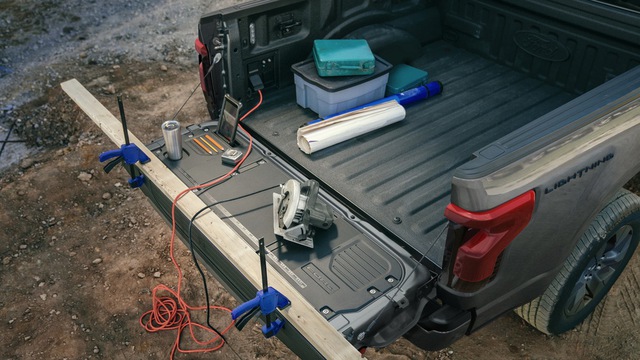 Ford seems to want to build for the F-150 Lightning the image of a "pack horse" rather than a "horse".
What's behind the success of the Ford F-150 Lightning is probably quite understandable. In the introductory videos about this model, many people emphasized the practicality of the model, such as the front trunk with a capacity of up to 400 liters, with a maximum load of 180kg – the trunk capacity is equivalent to many sedans. Class C. In addition, Ford F-150 Lighning also has a lot of sockets, from the front trunk, in the car, to the rear trunk, which can even serve as a power source for an entire family to use for at least 3 days.
Speaking of performance, the standard Ford F-150 Lightning has a capacity of 426 hp / 1051 Nm of torque, can go up to 370km; Maximum load 900kg (both front and rear trunk), maximum towing 4.5 tons. With so many features, the Ford F-150 Lightning only starts at around the $40,000 mark. This model is indeed a good choice, it can be said as "Delicious – Supplement – Cheap".
Thus, it can be seen that only by revolving around the keyword "pragmatic", Ford has succeeded in creating a product that hits the needs of customers.
3 CHALLENGES WITH VINFAST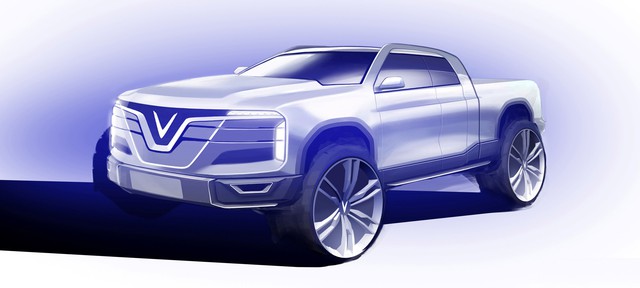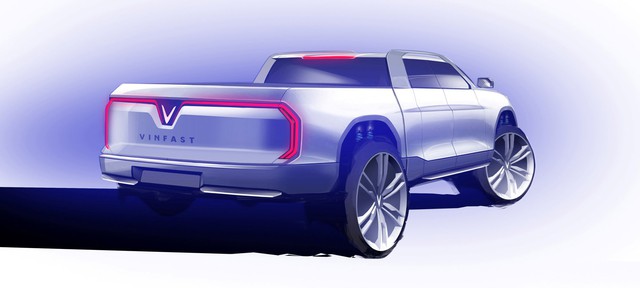 1. High-class and practical, where is the midpoint?

As mentioned in the article, it can be seen that Mercedes focusing on high-end fails, Ford focusing on practicality succeeds. But the problem is that luxury and practicality do not seem to go hand in hand.
High-end products may have to be sexy, helping users get a special emotion, ie in favor of experience and enjoyment; whereas pragmatic is like a tool to work with. As an extreme example, one would need a pliers that are made of a good material that is strong and durable although a bit ugly, rather than a diamond-encrusted gold-plated pliers. With its position as a high-end car company, VinFast will need to find a place where it can satisfy both luxury and practicality.
2. No "American substance"

VinFast or any non-American car company will have to face local rivals who understand their own people and have the advantage of national pride. This is really taken advantage of by local car companies.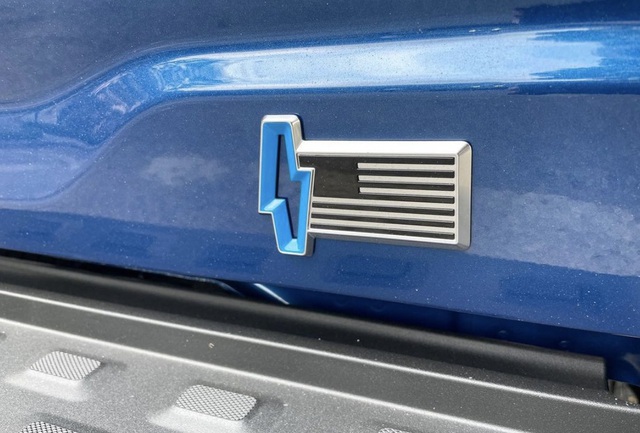 Detail of the American flag on the Ford F-150 Lightning.
It can be mentioned that Ford often uses the American flag to decorate a few points on its products. In addition to the American flag, Ford also has a metal plate with a laser engraved map of the state of Detroit – Henry Ford's hometown. On the Ford F-150 Lightning, Ford cleverly combined the American flag with the thunder symbol for the Lightning line. In fact, the Ford F-150 was once voted by Cars.com as the most American car model.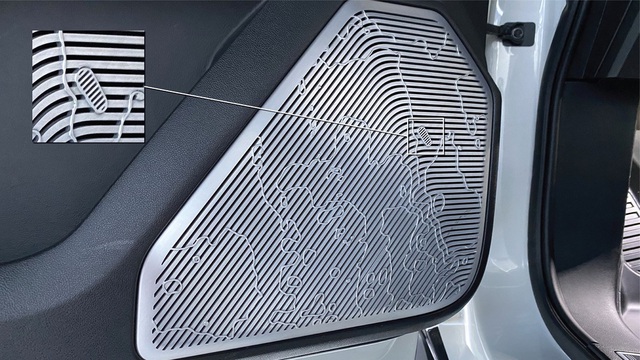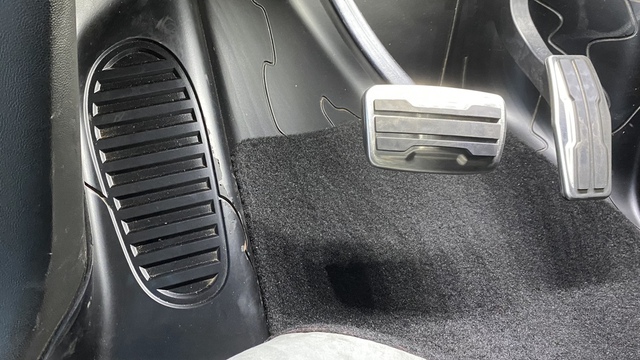 The GMC Hummer EV has some details reminiscent of Neil Armstrong – the American astronaut, the first man to set foot on the Moon.
In addition to Ford, the GMC Hummer EV also has an interesting point about America, which is the use of Neil Armstrong's shoe footprints on the Moon. GMC put this detail on the speaker cover and the driver's footrest.
3. Common difficulties of electric vehicles
When choosing 100% electric orientation, VinFast's pickup will also be an electric vehicle. Therefore, the car will also face the problems that users often pose with an electric car: How long does it take to charge, how far does it travel when the battery is full, the price is reasonable; There's also the question of charging station availability.
https://soha.vn/vinfast-nem-da-do-duong-ve-loai-xe-mau-mo-mercedes-thua-tham-hai-so-1-my-thi-sao-20220516161830873.htm
You are reading the article
Mercedes-Benz lost miserably, what about America's No. 1?

at
Blogtuan.info
– Source:
autopro.com.vn
– Read the original article
here