Ciné
Life Style
"Mr. Bean" once broke up with his old wife to follow a young love, how is life now?
Mr. Bean – the man who made the world laugh
actor Rowan Atkinson often referred to by the informal name "Mr. Bean". He is known as the man who made the whole world laugh.
Mr. Bean is a legendary character on the small screen, warmly received by audiences around the world. Taking on this role is none other than Rowan Atkinson.
The popularity of Mr. Bean played by Rowan Atkinson is so big that experts and international media hail him as a comedy icon of the late 20th century. Even thanks to this slow, silly character with childish actions and thoughts. , Rowan Atkinson is also likened to the Charlie Chaplin of modern times.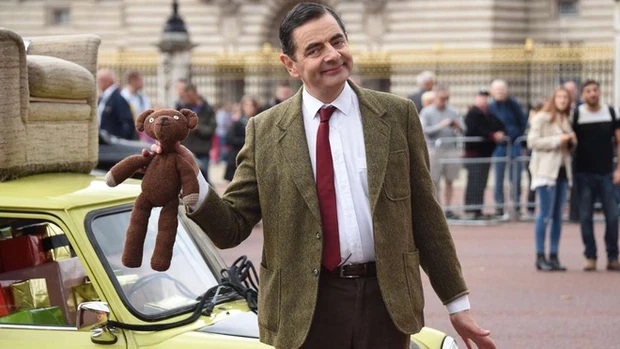 Mr.Bean caused great laughter to the audience.
Rowan Atkinson (born 1955) is an English actor. He is most famous for his work on the satirical comedy show "Not The Nine O'Clock News"as well as sitcoms "Blackadder, Mr. Bean", and "The Thin Blue Line". He was included by The Observer in the top 50 funniest actors of comedies in the UK and among the top 50 comedians in a 2005 poll.
Doing the wrong job but "picking" money
The actor studied electrical engineering at the UK's prestigious Oxford University. However, because of his intense passion for the 7th art, he was determined to throw it all away to pursue acting and become a comedian.
After encroaching on the 7th art, he became famous in England. In particular, the series Mr. Bean has been adapted into many versions from television to film, animation and is broadcast in 94 countries worldwide.
Rich on the movie, Rowan is no less in real life when he owns a production company called Hindmeck, which is said to have brought in millions of dollars in income for the actor. Not only that, the star also made a lot of money thanks to Mr. Bean though only 15 episodes of the original series.
In addition to a desirable career, few people know that "Mr. Bean" is also a cool-handed and very eye-catching real estate investor. As of 2021, Rowan's net worth is estimated at 150 million USD (nearly 3,500 billion VND). He owns many properties in London and around the world, each of which is very tasteful and carefully designed.
Rowan Atkinson is a speed enthusiast who owns many expensive cars from every famous car brand in the world. He not only loves to collect supercars, but also enjoys immersing himself in the feeling of driving them personally on the track at "breaking wind" speed.
"Change of heart" with wife and children to come to young love
Contrary to the character Mr. Bean is silly and naive on screen, in real life, Rowan Atkinson is a rich, famous, playable gentleman with a controversial private life. He broke up with his ex-wife to a young love nearly 30 years younger.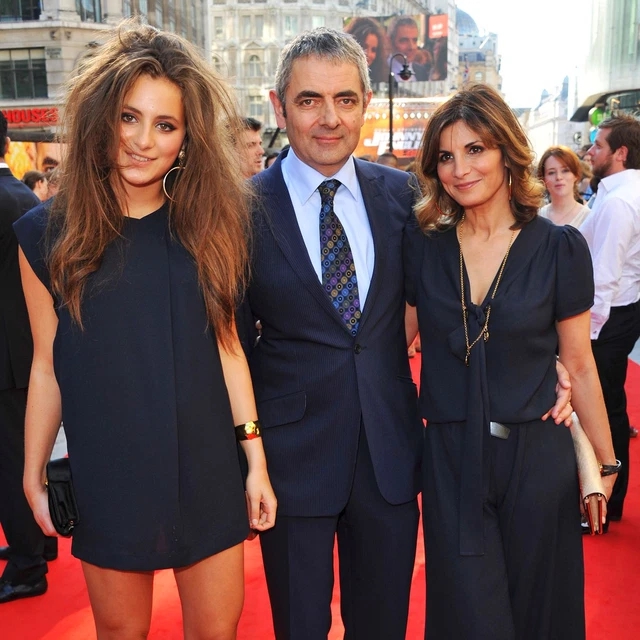 Rowan Atkinson with Sunetra Sastry and her daughter appeared on the red carpet.
The British actor met his first wife Sunetra Sastry – a BBC makeup artist on the set of the film Blackadder. At that time, he only took on supporting roles in the film. The actor was quickly captivated by the charm of the Indian-born makeup artist. The two dated shortly thereafter and married in 1990.
After getting married, Sunetra Sastry wholeheartedly supported her husband's career. She helped him with makeup, advised Rowan on suitable and unique costumes for the character of Mr. Bean. Their marriage is even more complete when they have a son and a daughter. Both inherited the beauty of their mother and the talent of their father. The thought that this wonderful marriage would become a love symbol of the entertainment industry, but things took a turn for the worse when Rowan was involved in rumors of an affair.
Rowan's image of a happy home was destroyed when the actor announced that he was divorcing his wife after 24 years of marriage, and publicized his relationship with actress Louise Ford, who was 28 years younger than him.
Public opinion has sharply criticized comedian "Mr. Bean", saying that he is a bad man when he shakes off the woman who has been by his side from difficult times to famous days.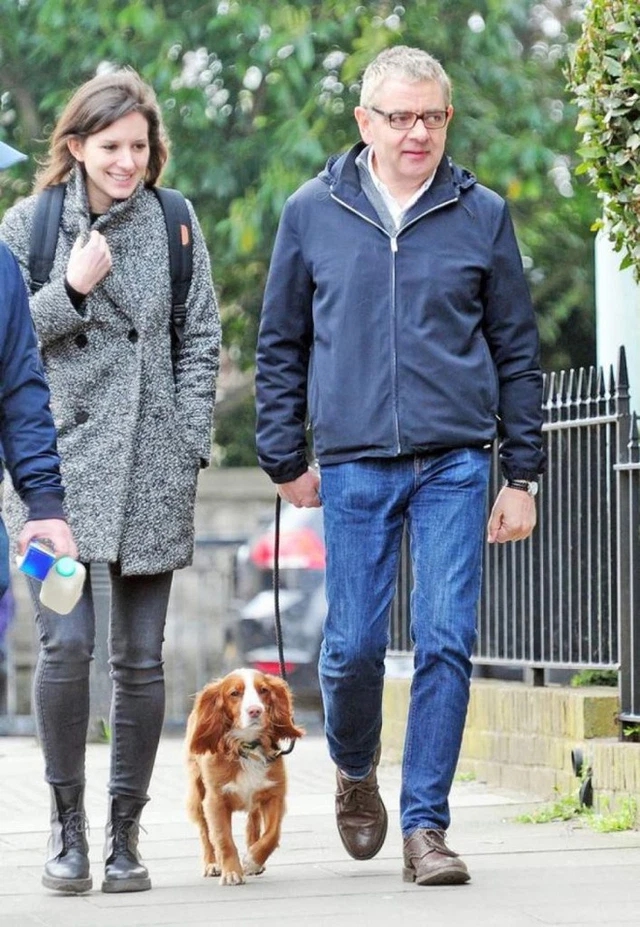 Rowan is happy with young love.
It is known that the couple Rowan Atkinson met Louise Ford when they co-starred in the comedy Quatermaine's Terms in 2013. Louise Ford's youthful beauty made the actor at the age of U60 fall in love, determined to leave his wife despite the reputation to follow young love. This relationship of theirs used to cause a lot of noise and caused the press to spend a lot of ink.
After the divorce, Rowan Atkinson left his former wife's £ 11 million mansion in Chelsea, West London to his ex-wife and children and moved out to live separately with Louise Ford in another apartment for £ 4 million. Brother.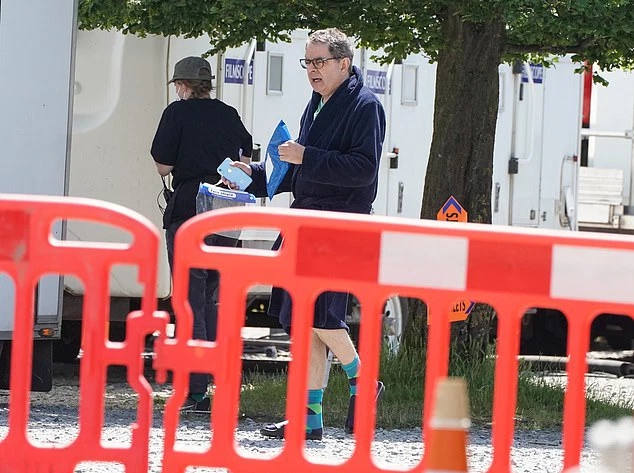 The British star looks much older, her back is also slightly bent because of age.
In 2017, "Mr.Bean" and his young lover welcomed a young daughter named Isla when he was 62 years old. After that, the actor spent a few years at home taking care of his children and supporting the young love's career development.
Currently, Rowan Atkinson has turned 67 years old. He lives a private life, rarely sharing about his daily life.
(t/h according to Vietnamnet, Vietnamese Lifetime, Laborer)
You are reading the article
"Mr. Bean" once broke up with his old wife to follow a young love, how is life now?

at
Blogtuan.info
– Source:
Kenh14.Vn
– Read the original article
here