Life Style
Tiêu dùng
The couple left the street to return to their hometown by hand picking up land to build a house with only 40 million VND in hand
Bao Tan graduated from Ho Chi Minh City University of Architecture, and his wife Thuy My studied Finance at Long An University. When he was a student wandering around Saigon working part-time, in Tan he was always anxious about his peaceful childhood with his grandparents. When he graduated from school, Tan worked as a construction supervisor, traveling throughout the East and West, but he still found this place, the job did not belong to him. Tan thinks more deeply about the life he wants…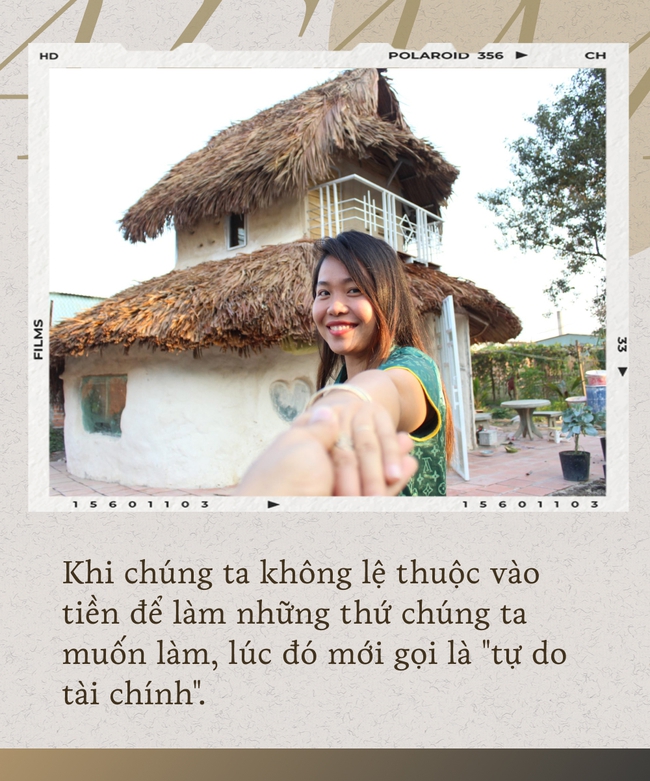 If you want a house, just do it, don't wait until you have enough money
Leaving Saigon to return to their hometown, both husband and wife hand-picked the land to build a house, is it because of passion or to save maximum costs?
When I first returned to my hometown, my wife and I had more than 40 million. For many people it's a small amount, about the size of a motorbike. At the age of 28, I did not have a motorbike (the car running was my wife's car), only had difficulty saving a small amount of money and decided to pursue a peaceful life in the countryside.
In order not to be financially burdened, I choose to do everything myself. From building a house, I choose to build a house because I want to take advantage of what I have, and avoid being dependent on money. When we don't depend on money to do the things we want to do, then that's called "financial freedom"..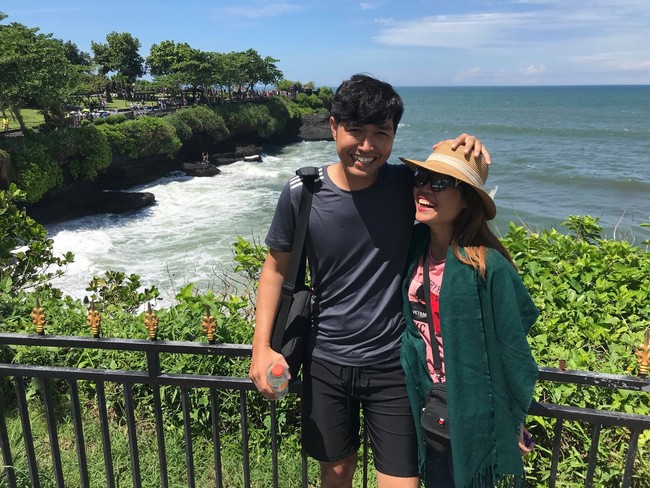 Tan is lucky in life to have a lot of foreign friends, Tan has friends who have been traveling around the world for nearly 5 years without depending on finance, wherever he goes to earn money by selling handmade goods. .
If you can't sell a meal, fast. It's important How much life experience do you have to spend to make money, then where do you get the bloody experiences that you tell the next generation.
From meeting people who do "unusual" things, Tan also considers the unusual to be normal.
If you want to do something, find a way to do it, the way doesn't have to be cool and logical in the first place. If you want a house, do it, don't wait until you have enough money.
Currently, how does your family's income and expenditure problem "solve" to live when returning home?
Currently, my income comes from many sources but mainly online work, I am also an English teacher. When you can use English, the whole world will be a place to work, especially after the pandemic, that will be confirmed even more.
I used to think that only in the city, there were opportunities, now I realize, you have to be good to have a chance. Good expertise, no matter what it is, when we are really good we will see an opportunity. Therefore, Tan always spends the evening to hone his expertise and learn new skills every year.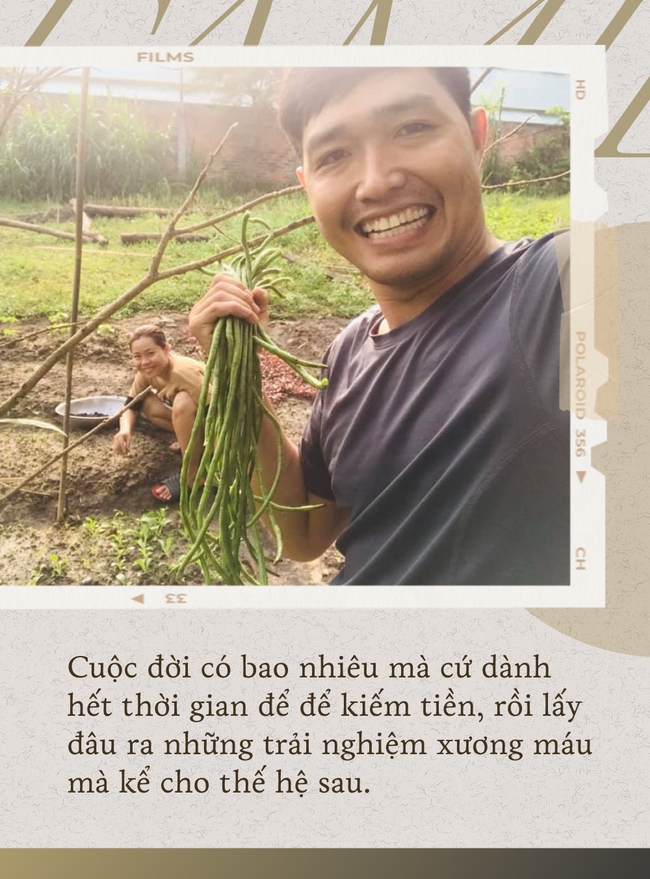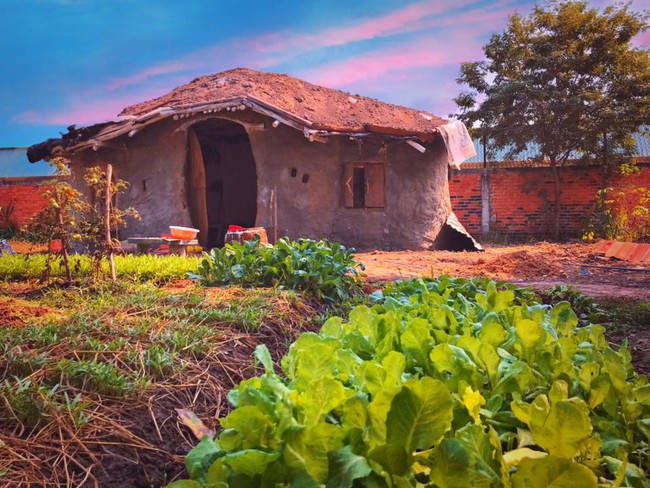 In terms of spending, the less we depend on money, the more freedom we have.
I spend little, clothes and shoes only buy once every 3-4 years. Since I was born, I have only bought one in the past year, spending mainly on food in the family.
The couple picked up land to build their own house when they only had 40 million in their hands, choosing financial freedom early by living independently of money.
Letting go early or chasing big dreams will give you the experience of a lifetime
Why did you end up choosing to be an English teacher after studying architecture?
At first, I chose the profession according to the wishes of my parents. Later, I realized that choosing a career must match two things: social needs and personal needs.
The world of English integration is so much needed that everyone can easily see it. Difficult to learn English makes this need increase. Hard work is the right thing to do.
Personal needs: Tan needs a job that gives him the opportunity to live near his family, to live in harmony with nature.
From two criteria of choosing a profession, it is suitable for social needs and personal needs. I think before choosing a career, you should learn about social needs and understand the big goals of life first.
Experiences help us understand ourselves better. Traveling alone since college, the foreign friends Tan met helped Tan understand himself better and understand the social needs that made Tan decide to change majors.
Some people say that it takes something to let go, but letting go to have something is also a way of life, right?
In fact, every person, every scene, every thought, every thought has its right. Give up or pursue the big goal is okay. The stance is the important thing, we follow our thoughts, not following the crowd is the right thing to do.
When I am myself, not what the society wants, then I will know what to do.
Letting go or chasing big dreams will give you the experience of a lifetime. Just always listen to your heart, all words from the outside are for reference only.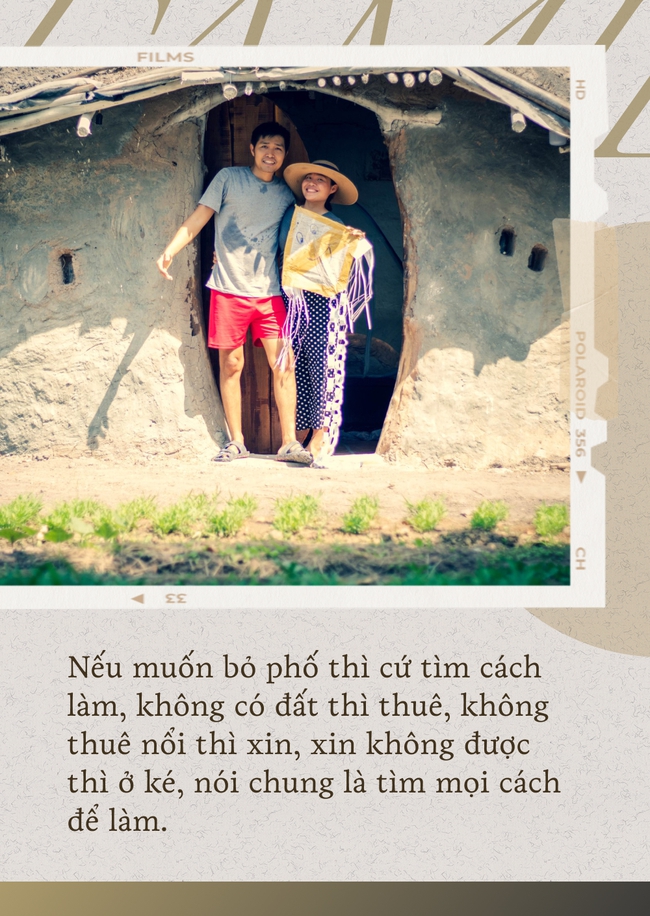 If you want to leave the street, just find a way to do it, if you don't have land, rent it, if you can't rent it, ask for it, if you can't, then stay.
Many people think that life must be realistic, not illusory, must have money to be able to leave the city to return to the countryside, but is a career with a stable income the important factor?
In my opinion, it is easier to do anything with money, but difficulties will give more experiences. It's up to each person, want to experience or want to be easy. Of course, it's easy to have a lifetime experience.
I don't care about a job to make money. I think a skill will be better than a job, when we have the skills and are good at that skill, opportunities will find themselves wherever we go. I focused on learning skills from the first day I decided to return to my hometown.
In my opinion, some of today's skills needed such as programming, marketing, advertising, graphics, foreign languages… are social skills in need. In addition to the current expertise, these skills should be cultivated, there are also skills for all times such as speaking skills, writing skills, getting along with people, living in a friendly manner with nature. cultivate.
If we want to have the experience, Tan thinks we should boldly do what we think we should do, we shouldn't wait. As long as it's not against the law, doesn't endanger your own life and other people's lives, the final consequences are acceptable, just do it.
If you want to leave the city, just find a way to do it, if you don't have land, rent it, if you can't rent it, ask for it, if you can't, stay here, in general, find a way to do it. At most, it took 3 years without earning any money. Many people go to work for 3 years and their accounts are still negative, so what to do.
After 3 years of boredom, he went back to his old job and applied for another company. At least there is an experience to be proud of. But at the end of life, the memory of experiences is the only food they need to live a happy and healthy life.
If you had 2 words to describe yourself and your current life, what would you say…
2 suitable words are: Proud. From the age of 20, I tried to do everything I thought I should: ride a bike from Saigon to Phnom Penh. Living in a foreign city is completely foreign. Until the first things for the sake of life, I now take pride as loading and unloading at the ferry port, serving as a student assistant. Because I know I did my best for a good life.
Regarding family, I have a wonderful family, a wonderful wife who is always by my side with unanimous decisions.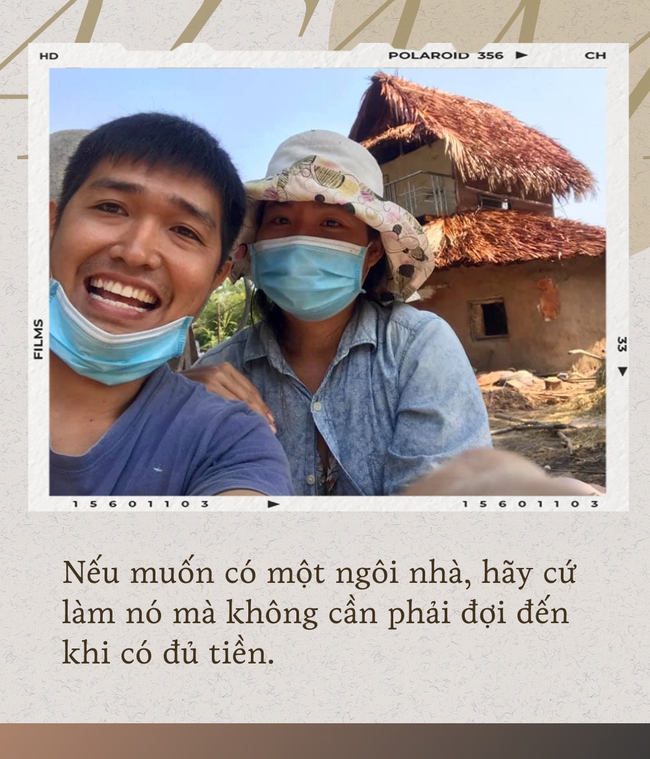 So far, are you satisfied with your life, do you have any more long-term dreams or goals?
I pursue a life close to nature, friendly with the environment to preserve the green earth for the next generation. I want to share my experience in real estate and promote the construction of houses that are both beautiful, durable, cost-effective and environmentally friendly. Making your own home is also an experience of a lifetime.
I support learning skills because I believe that in order to have a better life, one must be skilled at skills, in the past one must be good at hunting, today one must be good at technology. Each time is different but the same is always to learn to become better, then life will be better.
Photo: NVCC
https://afamily.vn/cap-vo-chong-bo-pho-ve-que-long-an-tu-lam-nha-khi-trong-tay-chi-co-40-trieu-20211219225900341.chn
You are reading the article
The couple left the street to return to their hometown by hand picking up land to build a house with only 40 million VND in hand

at
Blogtuan.info
– Source:
Afamily.vn
– Read the original article
here