Grenade launcher intended to fill the fire gap between hand grenades and mortars; With the grenade launchers, it can guarantee firepower for small infantry detachments (platoon level and below), against superior enemy forces.
A 30-40mm fragmentation (or thermobaric) salvo is extremely effective against exposed targets, destroying military equipment with a low level of protection.
With the elemental calculation system according to the gun, and the ability to maneuver, allowing the gunner to quickly change the firing element, providing effective fire support, no less than mortars, but with a high degree of speed and calculation. higher mobility.
Here are the two most powerful Russian-made multiple rocket launchers in the world today:
30mm AGS-30 . RANGE GREQUENCY
Mission
The AGS-30 30mm is a compact and powerful multiple rocket launcher used to support infantry detachments to destroy enemy troops and weapons deployed outside fortifications or in trenches. fighting or behind other natural obstacles.
Characteristic
The AGS-30 is the lightest of its kind and uses the same ammunition size as the AGS-17. It has a simple design, ensures safe and reliable use in all combat conditions, is capable of salvo firing in straight or rainbow firing modes.
The gun operates on the principle of propellant gas repelling with a barrel recoil spring, which allows to significantly reduce the weight of the gun but still maintain accuracy and stability when firing. The trigger only works in burst mode.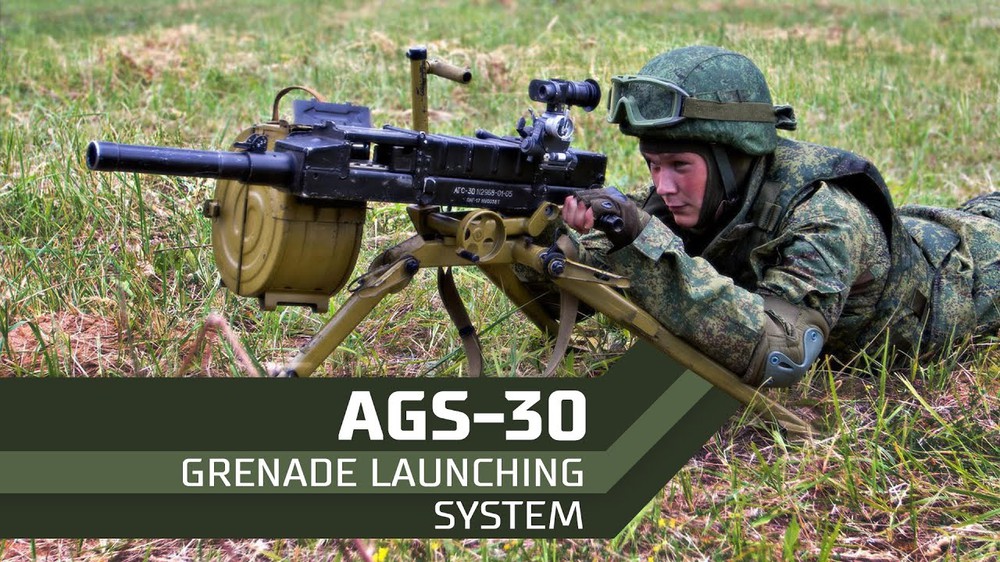 AGS-17 . AGS-17 . 30mm SERIES GREQUENCY
Mission
The AGS-17 30mm salvo grenade launcher is designed to destroy troops and light weapons both inside and outside enemy fortifications.
Characteristic
The gun can fire 30mm fragmentation rounds VOG-17M and VOG-30 with immediate detonation. The gun has a base of 29 rounds of ammunition, is arranged in a magazine with a metal magazine, mounted on the left. The grenade launcher has a simple design, allowing safe and reliable use in all combat conditions.
The AGS-17 is capable of firing straight or rainbow salvoes. When marching, the gun can be disassembled into 3 parts: the gun body, the stand and the sight glass.
In addition to the version using the carrying rack, this gun also has a version for helicopters, light artillery ships, remote control combat vehicles, armored vehicles and equipment for defensive positions. .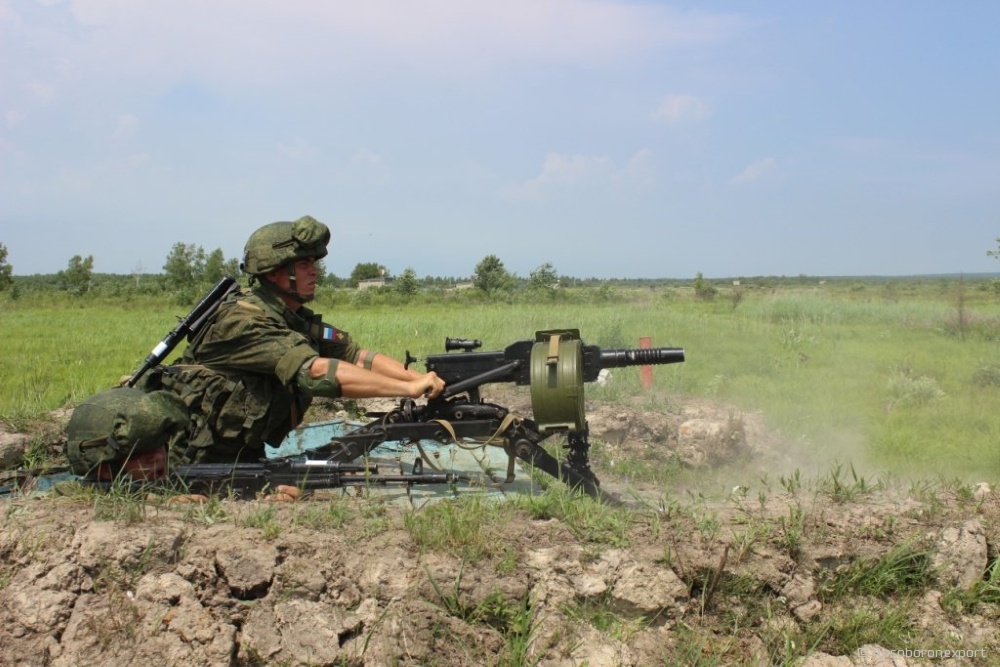 AGS-17 30mm salvo grenade launcher.
Basic Specifications (AGS-17/AGS-30):
Caliber (mm): 30 / 30
Ammo: VOG-17M, VOG-30 / VOG-17M, VOG-30
Effective range (m): 1,700 / 1,700
Muzzle speed (m/s): 185 / 185
Weight / kg):
– Grenade launcher without sight and magazine: 31 / 16.5
– Ammo box with full 29 rounds: 14.5 / 14.5
Massive fire rate (shots/min): 420 / 400
Battery (person): 3 / 2
https://soha.vn/loai-vu-khi-dac-biet-va-uy-luc-bac-nhat-the-gioi-do-nga-che-tao-20220522221239612.htm
You are reading the article
The most powerful and special weapon in the world made by Russia

at
Blogtuan.info
– Source:
Soha.vn
– Read the original article
here