Giải trí
This type of fried eggplant is delicious, everyone will love it
Just from familiar ingredients, simple to make, you have immediately delicious dishes from eggplant with rich flavor, very tasty rice.
Material:
– 2 long eggplants
– 200g minced pork
– 3 cloves of minced garlic
– 1 piece of ginger
– Some green onions
– Corn starch
– 1 tablespoon of cooking wine
– Seasoning: Salt, sugar, seasoning, soy sauce, pepper, oyster sauce
Note, how to choose to buy fresh eggplant:
– Should choose eggplants with smooth, shiny, even-colored skin, fresh stems and tightly adhered to the fruit body.
– Choose fruits that are firm in your hand, not soft. When you gently press your finger into the eggplant skin, the surface of the fruit leaves an imprint that the eggplant is ripe.
– Do not choose fruit with wrinkled skin or many dark spots on the peel. If the color of the peel is pinkish purple or light purple, the skin is a bit hard, it should not be bought because the fruit is old.
Processing:
– Wash eggplant, cut into pieces just to eat. Put the eggplant in a bowl, add 1 teaspoon of salt, mix well, marinate for 20 minutes, then discard the black water in the eggplant bowl.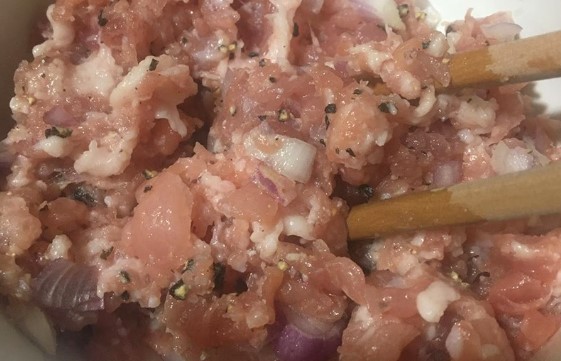 – With ground pork, add a little salt, add 1 tablespoon of cooking wine and 1 teaspoon of corn starch, mix well, marinate for 10 minutes.
– Green onions are washed, the white head is cut into small pieces, the green part is cut into long pieces. Grated ginger, minced.
– After soaking the eggplant, add a sufficient amount of water to the eggplant to wash off the salt and then pat dry. Then sprinkle an appropriate amount of cornstarch so that each piece of eggplant is evenly coated with cornstarch.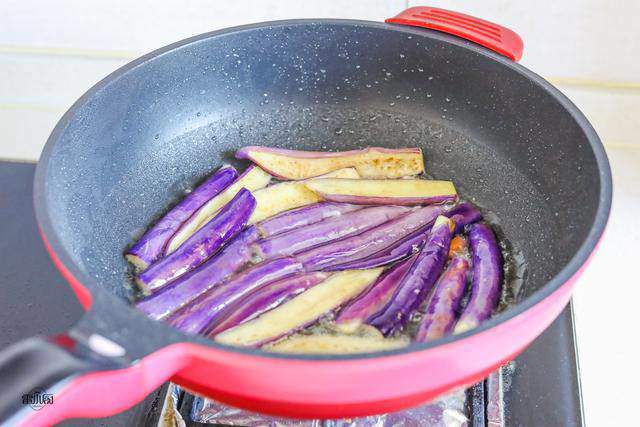 – Put the amount of cooking oil to cover the eggplant pieces in the pan, put the eggplant pieces in and fry until the surface is slightly golden, then take out and drain the oil.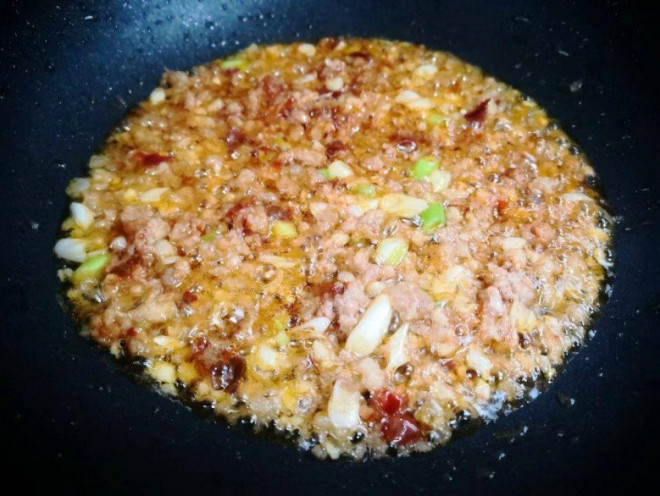 – Still using the same pan, pour the minced meat into the cooking oil and fry the eggplant and quickly stir-fry until the meat is hunted again. Add the white heads of scallions, ginger, and garlic and stir-fry until fragrant.
– Pour fried eggplant into the meat pot, add 1 tablespoon of soy sauce, a little salt, pepper, oyster sauce, a little sugar to taste and stir-fry for about 2-3 minutes for the eggplant to absorb the spices and fully cook.
– Mix 1 tablespoon of corn starch with a little water and then pour into the saute pan, stir until the water thickens.
– Finally sprinkle chopped green onions in, stir well and then turn off the stove.
Finished products: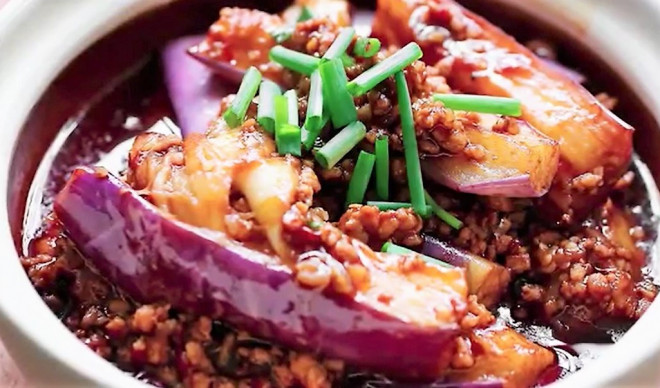 Stir-fried eggplant with minced meat has an attractive aroma. Soft, sweet eggplant mixed with rich minced meat will captivate anyone from the first taste. This rustic dish is a great choice to help you change the taste for a family meal on the weekend.
You are reading the article
This type of fried eggplant is delicious, everyone will love it

at
Blogtuan.info
– Source:
24h.com.vn
– Read the original article
here