Công nghệ
ByteDance 'crosses the border', gradually turning TikTok into a global phenomenon
ByteDance's global presence is tied to a "storm" called TikTok. But before the Beijing-based company could create such a successful app, it had to experiment for years, repeatedly failing before finding a winning formula.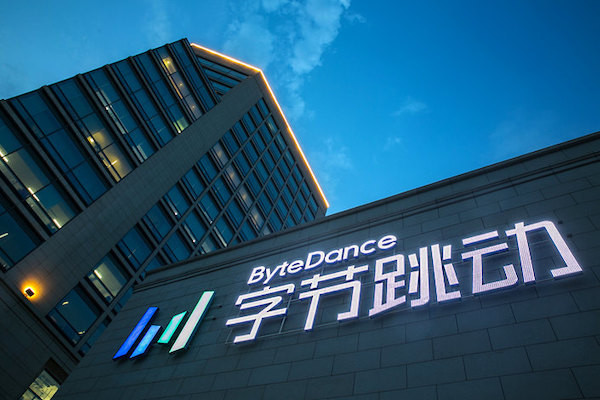 Data-driven vision
Prior to the launch of TikTok, ByteDance's other international businesses date back to early 2015, when the company released News Master, a news aggregator similar to the very popular Toutiao. News Master was later renamed TopBuzz, and ByteDance launched the BuzzVideo app, again inspired by another popular domestic app, Xigua Video.
The goal of going international stems from founder Zhang Yiming's meticulousness and obsession with data-driven decision making. A study by ByteDance showed that the daily user count (DAU) for all news aggregators in China could reach a maximum of 240 million. If the dominant app can control half the market share and serve 120 million daily users, the growth cap will be relatively low.
The predictions quickly came true. Toutiao had 30 million DAUs in mid-2016. That number surpassed 100 million in February 2017. At its peak, Toutiao had 120 million DAUs but growth began to slow down and the number gradually dropped to 100 million. ByteDance quickly realized the company needed to find new users outside of China.
Unlike the usual expansion plans of Chinese companies, ByteDance's first overseas markets are the US, Japan and some Latin American countries. A former ByteDance manager said: "At that time, Chinese companies were mostly looking to the Asian and African markets when they wanted to go global, but Zhang said that the business conditions in these regions were. not enough to meet the growth target of the company. A small part of the US or Japanese market is also very valuable, so developed countries have been given priority."
Zhang calculates the market's maximum daily revenue based on DAU and average revenue per user (ARPU), thereby taking the opposite approach to Facebook.
While Mark Zuckerberg's platform relies on the power of influencers (KOLs) to attract and retain users, ByteDance's focus is on building community experiences.
Solving the problem of intellectual property
Zhou Jingjin, one of the ByteDance team's founding fathers, volunteered to be responsible for overseeing the company's overseas operations.
The first challenge is in the name of intellectual property (IP), such as music tracks and movie clips. IPR is very noticeable in the US and Japan, where regulations are stricter than in China.
In the Mainland, ByteDance usually only buys rights from large-scale partners like Disney. For the smaller IPs, with little potential for legal recourse, the company still uses the products and spreads them through proxy-accounts. However, using this approach makes it easy for ByteDance to be sued in the US and Japan.
That situation made Zhang see that international steering efforts must be led by someone with experience. In mid-2016, Liu Xinhua, former Marketing Manager and Cheetah Mobile app maker was recruited and in charge of: building business structure for international operations, establishing local teams, resolving copyright disputes rights and renamed News Master to TopBuzz targeting younger users.
The i18n business unit, named after the first and last letters of the word "internationalization", was founded by Zhou and Liu. It is the only division within ByteDance that has autonomy in its organizational structure.
Expensive user development costs and lack of high-quality content
A former TopBuzz CEO says it's difficult to drive news aggregator growth in developed markets, where Facebook and Google dominate all avenues of user acquisition and monetization. This is not the same as in China, where there are as many user approaches to revenue generation as pre-installing apps on smartphones.
For example, Toutiao spent 5 yuan per pre-install on a new phone. On average each new user generates 0.30 yuan in revenue per day, 1 user used Toutiao 50 days before the app was removed. Therefore, the revenue each person generated during this period was 15 yuan, minus expenses, the company still got 10 yuan in total profit. But in the US, this costs 3 USD while 30 days the customer generates 1 USD, resulting in a loss.
In 2017, ByteDance was concerned about the lack of high-quality content on overseas platforms. A strategy report sent to Zhang showed bleak prospects, but Zhang refused to accept defeat and held firm to the idea that if a business model worked in a place as harsh as China, it would also applicable globally.
In 2018, Zhang Lidong, who controls ByteDance's cash flow and was a former Vice President of Beijing Times media group, at a high-level meeting questioned i18n's performance. He suggested giving up the overseas business as there seemed to be no way to make a profit. No objection was made, except for Zhang Yiming: "There is a future in these projects. We should reconsider."
In the end, i18n was disbanded after Liu left the company, but its work was still assigned to other departments. Kang Zeyu, who currently holds the position of Head of E-commerce at ByteDance, joins the company and is in charge of overseas operations. In particular, Kang has cherished and launched Helo, an application that directly competes with ShareChat, featuring video and social sharing in local languages.
At the same time, the company decided to shut down operations to reassess its global presence. TopBuzz discontinued the service in June of that year due to numerous problems, stemming from the use of copyrighted media on the platform and slow growth. In 2020, Helo and 58 other Chinese apps were banned by India. Meanwhile, service-based international platforms popular in China, including entertainment app Neihan Duanzi and short video app Huoshan, have also failed to generate traction.
Things only changed when Douyin's younger brother, TikTok emerged as a means for users to express themselves through engaging short videos.
Vinh Ngo (According to Kr-Asia)
You are reading the article
ByteDance 'crosses the border', gradually turning TikTok into a global phenomenon

at
Blogtuan.info
– Source:
vietnamnet.vn
– Read the original article
here