Đời sống
Difficult workers go through procedures to support rent accommodation
Many workers give up because of the receiving procedure accommodation rent support too messy
Although I am struggling to pay the house debt and take care of my 2 children's education, but now, after 2 months, I will be able to pay the rent. rent supportMs. Nguyen Thi Hien (Northern Thang Long Industrial Park, Hanoi) has not yet received the money.
"We had to do a lot of paperwork: from the confirmation of the innkeeper, to the confirmation of temporary residence … sent to the company, but so far we have not seen the money," said Ms. Hien.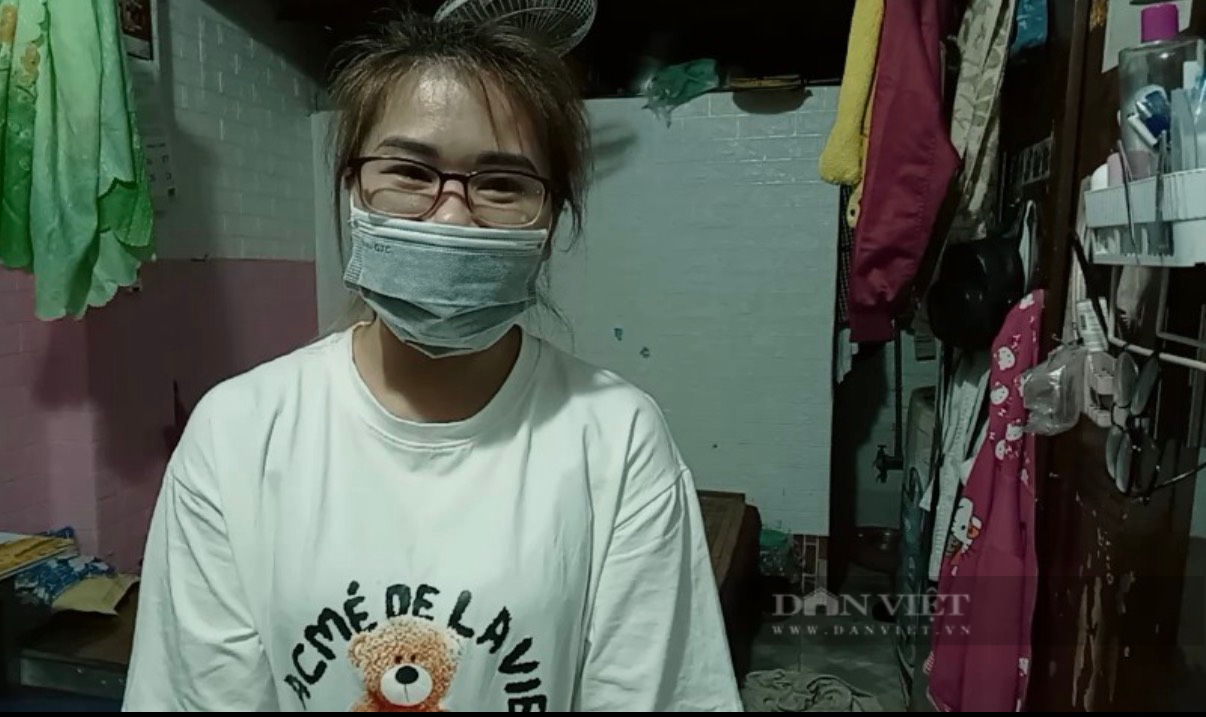 Not only Ms. Hien, tens of thousands of workers in industrial zones have not yet received money. Mr. Le Tien Nam (Thanh Hoa) who is currently working in the North Thang Long industrial zone said that the owner of his inn stayed at home as far as Bac Ninh, in order to get confirmation, the whole neighborhood sent someone to go to Bac Ninh to ask for advice. ant, signature. After completing the application, you still have to complete temporary residence, civil servants to send to the company.
"We work as workers, we can't stop working all day, the paperwork takes a lot of time, we have to resign if we want to do it. But after almost a month of work, we still haven't seen it yet. rental assistance money", said Nam.
Not only is the procedure cumbersome, but the fact that each employee completes the profile at a different time also makes the process of gathering and validating the list take a long time. Therefore, many workers have given up applying for support.
According to the Ministry of Labour, Invalids and Social Affairs, as of May 20, there are only a few localities such as: Ca Mau; Bac Giang… is to support the workers. However, the amount is not much. Ca Mau supports 3 workers; and Bac Giang has just received unapproved documents. Some other provinces are also focusing on reviewing applications for support.
Ms. Dang Thu Trang – Administration and Human Resources Department of Nitori Furniture Vietnam Company in Quang Minh Industrial Park (Hanoi), said that so far the company has sent a list of 445 workers eligible for support to the District People's Committee. Me Linh to confirm. However, certification procedures face many difficulties, especially for employees who rent apartments of enterprises. Many workers in this group give up doing procedures and do not receive support.
As the manufacturing industry that employs the largest number of workers in all economic sectors, many garment workers also give up the policy. Mr. Le Nho Thuong – Chairman of the Vietnam Textile and Apparel Union said, the number of employees eligible to receive rent support money 14,504 people in the industry, if supported, the total amount is 15.12 billion VND. However, up to now, the actual number of people approved to receive applications is only 4,144 people with an amount of VND 4.32 billion.
The Ministry of Labour, Invalids and Social Affairs said that the program was implemented from April 1, 2022, with the goal of supporting accommodation for 3.4 million workers with a budget of VND 6,600 billion. However, after 2 months of implementation, only a few workers have received support in the whole country.
Recently, the Prime Minister sent a telegram requesting the chairmen of the People's Committees of the provinces and cities to drastically implement the policy of supporting the rent of accommodation for employees according to Decision 08/2022 of the Prime Minister. General, guaranteed to be completed in August.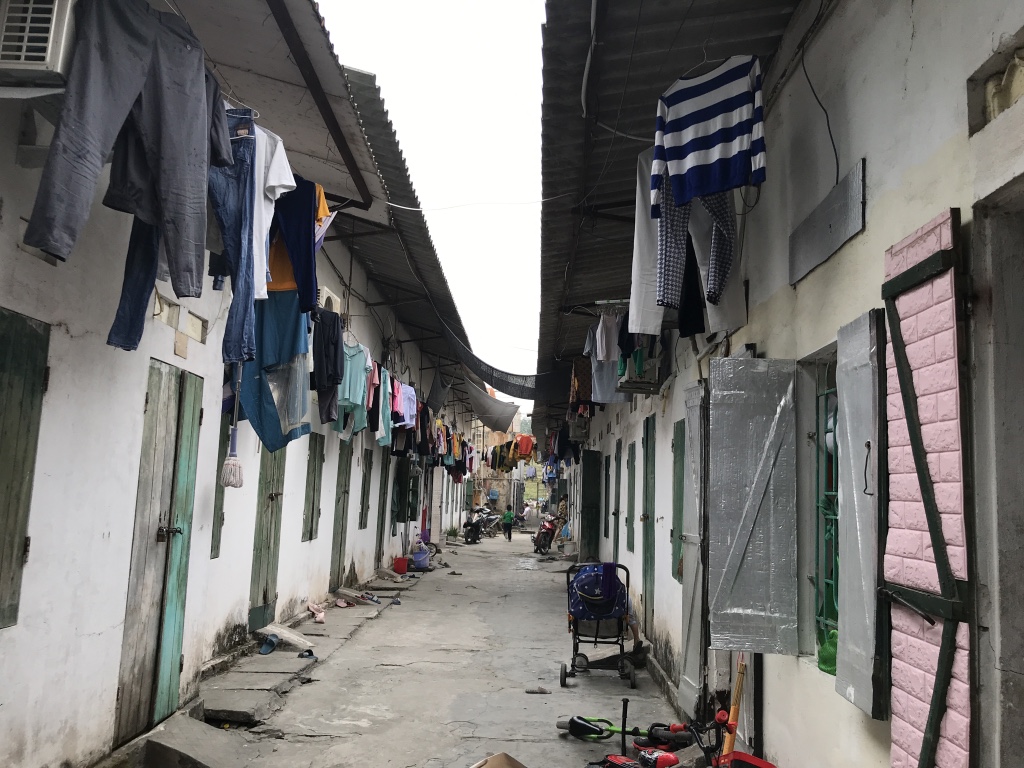 Mr. Le Van Thanh – Deputy Minister of Labour, Invalids and Social Affairs said that the responsibility of localities in implementing payment support policies is very important. If during the implementation process there are problems arising, problems that are not suitable with reality, localities need to immediately comment, the Ministry of Labour, Invalids and Social Affairs will absorb and adjust.
Assoc. Prof. Vu Quang Tho – former director of the Institute of Workers and Trade Unions, said that the most important issue is to quickly disburse the amount of money supported by the Government. The Departments of Labour, Invalids and Social Affairs that organize the implementation of the Government's policies must "move their feet and hands" up, quickly so that workers can have more money to take care of their lives, first of all, money to pay for accommodation.
According to Mr. Tho, the authorities need to filter the objects, consider those who are having the most difficulty, then immediately support. Those with less difficulty, will pay later. Trade union officials must be more enthusiastic and responsible to support workers, affirm their role in accompanying and supervising so that policy abuse does not occur and workers feel secure. feel abandoned.
Mr. Bui Sy Loi – Former Deputy Chairman of the National Assembly's Social Committee, said that this right policy not only supports workers but also helps businesses restore and develop production after the pandemic. However, this is only true when the support package reaches the workers in time, the slower it is, the more difficult the life of the already difficult workers becomes.
"The Prime Minister has sent a telegram, the authorities and localities need to focus resources on early disbursement of the package accommodation rent support. If the procedure is not simplified, it will not show the responsibility of the management agency to the employees. Socio-political organizations need to strengthen supervision and inspection, it is necessary to criticize and name localities and units that are slow to deploy, unable to continue the situation of "above told, below do not listen" and "Hot above, cold below" like now", Mr. Loi frankly commented.
Mr. Loi said that to speed up the progress, it is necessary to reform administrative procedures. It is possible to consider solutions for businesses and unions to confirm that they can have enough grounds to pay support.
You are reading the article
Difficult workers go through procedures to support rent accommodation

at
Blogtuan.info
– Source:
danviet.vn
– Read the original article
here