Currently, many manufacturers have created a heater with high quality and performance, helping the heater to withstand external conditions. However, due to increasingly severe weather and not being cleaned, covered or maintained on time, it is also the cause of the hot unit of the machine being damaged very soon, even though the equipment is still in normal operation. .
Therefore, there are many technicians who install the heater of the air conditioner in a cool, dry place. Avoid exposure to direct sunlight. In addition, a separate roof is also designed for it to be able to avoid the impact of the outside environment.
Specifically, if you install the machine's heater outside without shielding, you may encounter the following 2 problems:
– Because the heater of the machine has the effect of transferring the heat from the room to the outside. Therefore, if you leave the heater outside, it will be easy for leaves to get entangled or insects to get in but can't get out, leading to damage to the heater.
– If you let the heater soak in the rain and dry it in the sun, it will also reduce its performance, will damage it and cost money to buy a new one. Because most people only care about the cold unit for cooling, but also the role of the heater is indispensable.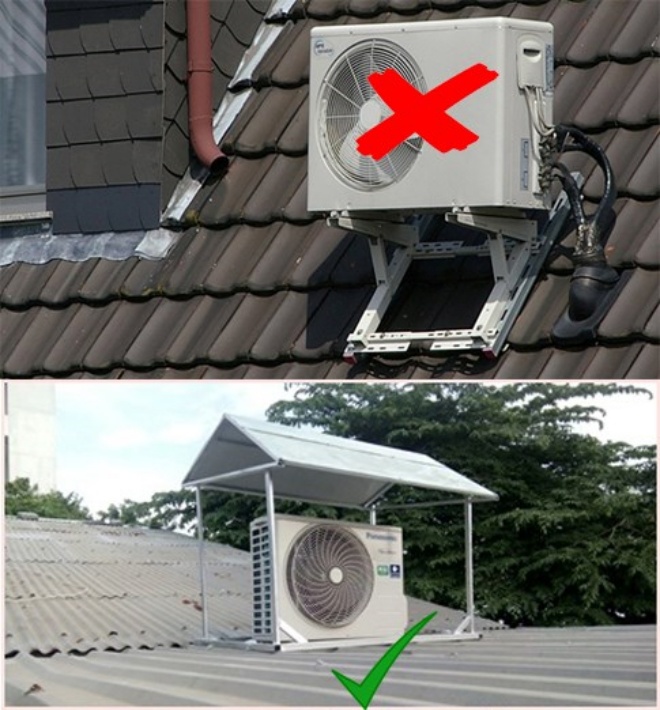 How to properly install the heater:
– As mentioned above, the prime location to place the hot air conditioner is in cool places, avoiding direct sunlight and preferably with an extra roof. In addition, users should pay attention to avoid installing the fan in a place where the wind blows directly, because this will cause great resistance to the fan, wasting energy.
At the same time, it is necessary to avoid letting the thermostat oppose the wind with other electronic devices, especially other air conditioner heaters; Do not install the heater in a place where there is strong wind or a lot of dust, fallen leaves.
– The location of the hot unit is lower than the cold one, if it is higher, ask the technical staff to design the oil trap well, the distance is no higher than 8 meters. The distance between the hot and cold pipes is 3 to 7 meters, which is the best.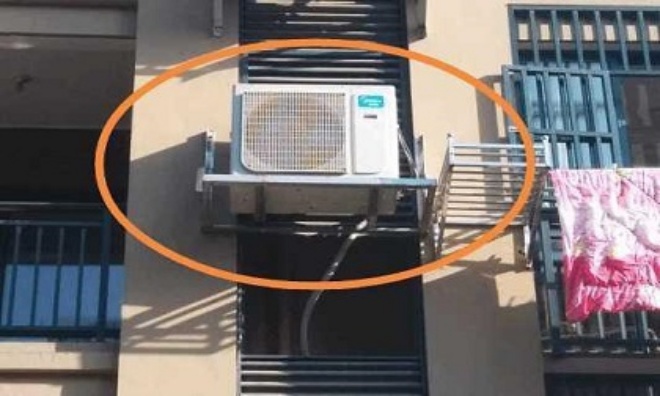 – The distance between the heater and the wall is at least 5 cm, the distance between the two sides of the machine is at least 25 cm for each side, while the distance between the wall opposite the heater must be at least 60 cm. Do not place the heater directly on the ground.
– Because the heater has a compressor, and the fan has a high capacity, it is easy to make noise and cause vibrations. Therefore, do not choose the position in the middle of the wall, choose the positions in the corner, next to the wall and the mount must be fixed to the wall firmly.
You are reading the article
Does the outdoor unit need to be covered by wind and rain? A longtime worker will give you the answer

at
Blogtuan.info
– Source:
Eva.vn
– Read the original article
here