Ăn ngon
Life Style
How to make pineapple fried brown rice simple but healthy, excellent taste
Brown rice is one of the familiar starches that many dieters "friend" because this is a type of rice that contains a lot of good fiber and helps to keep you full for a long time. However, if you eat 2 meals of brown rice every day, you will surely feel bored.
That's why in this article, we will show you how to make pineapple fried brown rice. Just a little variation is enough to have a plate of fried rice that is both delicious and strange but still excellently healthy.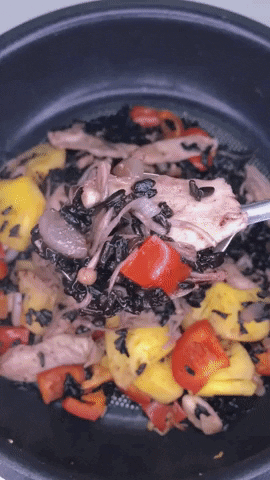 Ingredients to prepare for pineapple fried brown rice
1. Brown rice: 1 bowl
2. Vegetables: 1/2 pineapple, 1 bell pepper, 100g enoki mushrooms, 1/2 onion
3. Chicken breast: 150-200gr
4. Seasoning: Salt, pepper, oyster sauce
Note: You should not use hot brown rice to roast rice because that way the rice will be easily broken, not loose. It is best to use cold rice.
How to make pineapple fried brown rice
– Step 1: Prepare the ingredients
You peel the pineapple, remove the eyes, wash with water and cut into small slices. Wash the bell peppers, remove the seeds and chop finely. Cut off the legs of the enoki mushrooms, cut them into pieces about 3 fingers long, then wash and dry. Peel the onion, cut it into small pieces.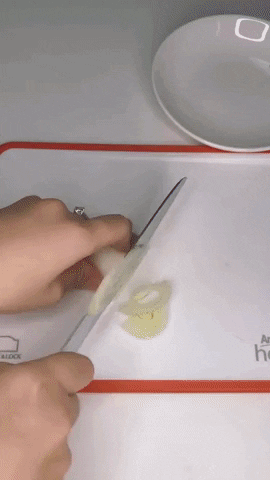 With chicken breast, you wash, use tissue to absorb all the water and cut into small pieces.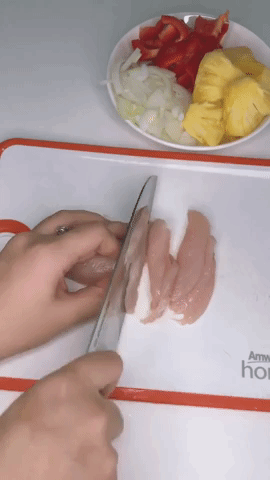 When finished, marinate the chicken breast with 2 teaspoons oyster sauce and 1 teaspoon ground pepper.
– Step 2: Roast the rice
You put 1-2 teaspoons of olive oil in the pan, wait for the oil to be hot, then put the marinated chicken breasts in and stir them over medium heat for about 2 minutes so that the chicken breasts are cooked again.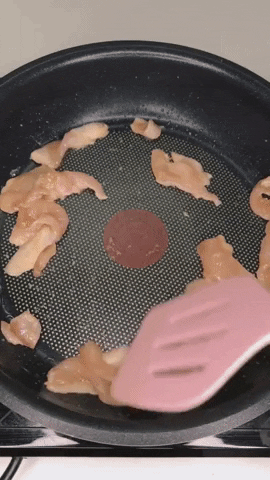 When the chicken breast is cooked, add to the pan the prepared vegetables, 1-2 teaspoons of salt and stir for about 1 minute over medium heat.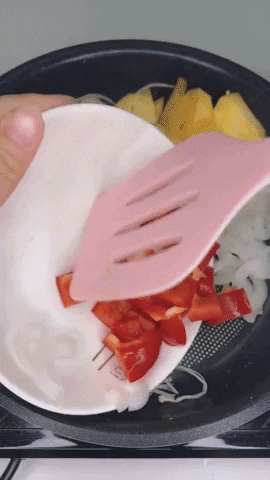 Next, you add 1 bowl of brown rice to the pan, lightly spread the rice, then cover, reduce the heat and braise for about 1 minute. Before turning off the stove, don't forget to re-season the seasoning to taste.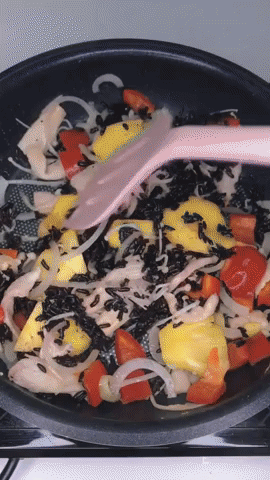 So you have finished the pineapple fried brown rice dish. This way, the fried rice plate is super full of quality, absolutely healthy. The sweet and sour taste of pineapple is secreted in combination with chicken breast, rice and other vegetables, so it is very strange to eat, never bored. Remember to try it out.
Maybe you don't know: Brown rice helps to lose weight because the fiber in brown rice will make the body feel full for a long time, leading to a decrease in calorie consumption. In fact, many studies have shown that eating more whole grain foods in general and brown rice in particular will lead to weight loss and a lower risk of weight gain.
For women, replacing white rice with brown rice also helps reduce the size of the belly fat area. Eating about 150g of brown rice per day, continuously for 4-6 weeks will help the body reduce weight and waist circumference significantly.
In addition to supporting weight loss, brown rice also provides the body with a large amount of calcium, folate, potassium and riboflavin (B2). Besides, the high content of manganese in brown rice has many effects on the body such as regulating blood sugar levels, wound healing, bone development, muscle contraction metabolism, and supporting the function of the nervous system. .
With these information and suggestions, I hope you will have another way to turn brown rice into a delicious and healthy dish.
Wish you have a delicious meal with this pineapple fried brown rice recipe!
https://afamily.vn/com-rang-ma-lam-the-nay-thi-an-quan-nam-khong-lo-tang-can-thao-tac-don-gian-khong-can-ban- ve-do-delicious-20220524143939966.chn
You are reading the article
How to make pineapple fried brown rice simple but healthy, excellent taste

at
Blogtuan.info
– Source:
Afamily.vn
– Read the original article
here