"I am open to what the world is about to transform and will discover myself accordingly" is a guideline to help Kim Ngan (25 years old) now living in Ho Chi Minh City embark on the renovation of living space. For Ngan, home renovation is part of the process of adapting and making an existing life better.
Ngan owns a Youtube channel and a personal blog on the topic of home decoration. A friend shared: "I like to take pictures, but my expertise is in words. So setting up a Youtube channel is a way for me to have more exposure to images. Why is the topic revolving around the space I live in? Because when I started, it was the time when Covid was knocking on the door. At this time I spend more time at home, but I am a colorful kid, I like beauty, I like to mess around, I like inspiring things, so I decided. renovating living space". Recently, Ngan has just finished decorating the 8m2 bedroom into a space filled with green and full of inspiration.
Renovate 8m2 bedroom in 5 months
Ngan cherished the idea of ​​moving house 1 year ago, but because of Covid-19 earlier this year, her friend moved to a new apartment. Ngan's room is located in the East, on the 22nd floor of the building, 8m2 wide and extremely airy. However, the room has a rather large "minus point" that is lack of light while Ngan always wishes to have a room with large windows full of sunshine. "How to be satisfied with a room I don't like? Then we have to renovate it", Ngan thought to himself.
Although she has no background in art or home design, Ngan also has a lot of experience in the process of self-renovating the kitchen, working corner and building a Youtube channel. Her friend wittily revealed: "The design and implementation skills are mainly self-taught, learned from my mother, online, even from my ex (laughs)".
View of Ngan's new house.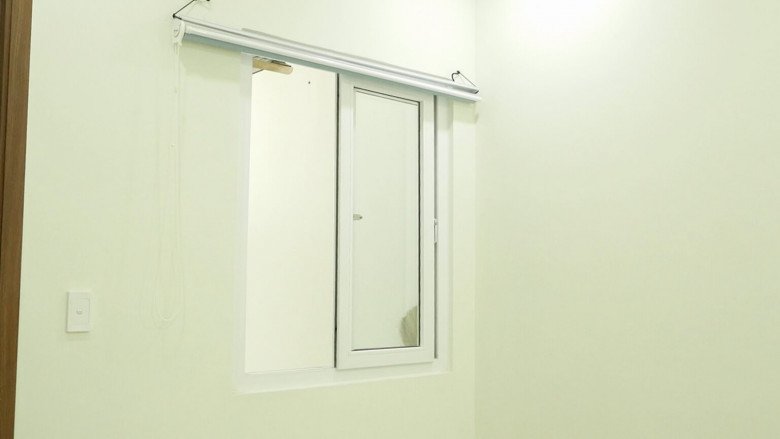 The original room with small windows was dimly lit and monotonous.
The process of renovating the 8m2 bedroom took place in about 5 months, because every day she does a little bit and is still planning to "do this and that". Initially, Ngan outlined the pros and cons of the room to find the right solution. Her friend "strolls" the internet to find ideas, draw drafts and room layouts by herself with graphic software. Thanks to the meticulous planning, Ngan saved a lot of money and made the most of the somewhat limited living space.
9X says: "First of all, I will come up with ideas, think about everything in the world, and then take notes. Then I will rearrange the ideas, layout the room to cut out unnecessary things. I want my room. beautiful but not redundant decorations, that also helps the room less cramped."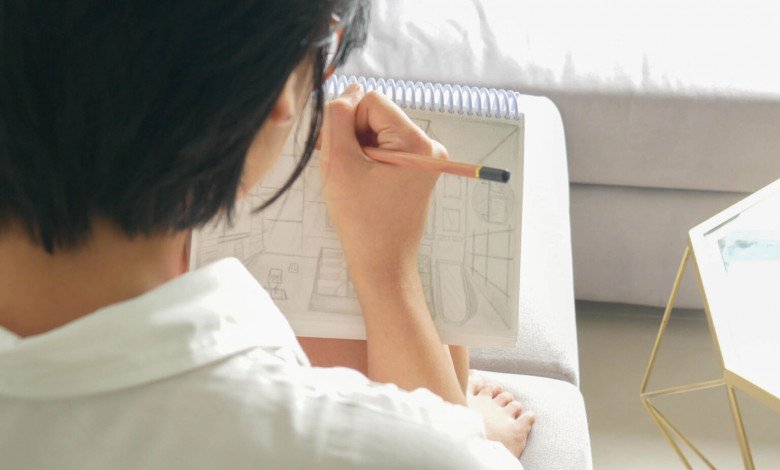 Brainstorm ideas with pencil drawings for more fun and inspiration.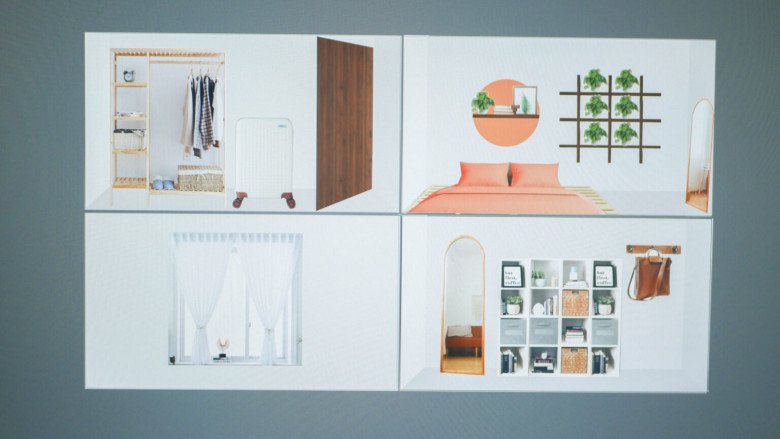 She meticulously designs the room on graphic software, using the images of the items she intends to buy to have the most realistic draft, easy to arrange and plan the appropriate shopping.
After having a relatively complete design, Ngan began to perform difficult rough parts such as painting, drilling walls, closing cabinets,… She needed supporting tools such as hand saws, machines. drill (with wall drill, wood drill), wood nails, wall screws and wood screws, spacers, hammers, screwdrivers, wall jacks, wood paint, brushes, rollers, gasoline, pencils, rulers. In addition, Ngan ordered wood, paint, bookshelves, curtains, wardrobes, trees, etc. "The cost" for shopping and renovating the room was 6 million dong. 9X tries to make the bed, install and construct it by itself to minimize costs.
For Ngan, the most challenging stage is drilling the wall. "My room was poured with concrete, so I had to ask a brother to help. My muscular brother is taller than 1m75, but it took more than 3 hours to drill. If I did it myself, it would take 6 days and 6 nights to drill a hole. ", Ngan recalls.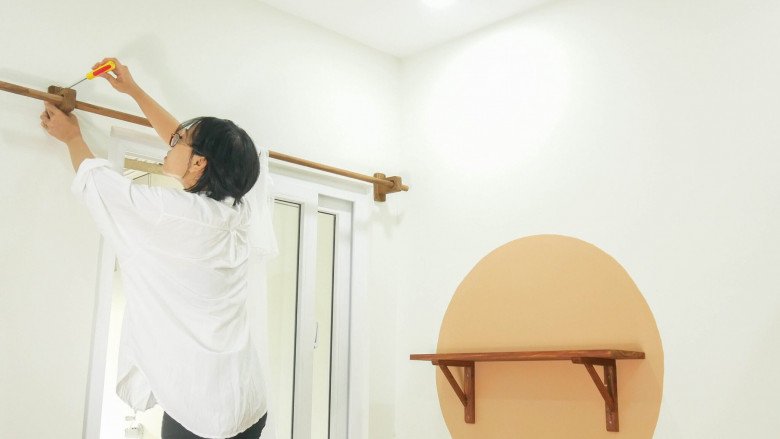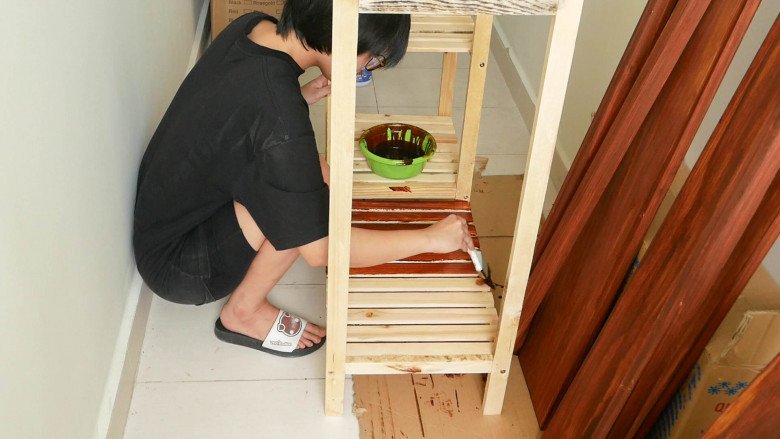 Her friend started to build the room herself.
The room is lovely, as beautiful as the internet photo
No matter the meticulous 9X effort, after the renovation process, the room is "makeover" full of life. Looking at the room, you can see that Kim Ngan takes care of every little corner. Ngan's room consists of 4 main areas: beds, plants, clothes racks and bookshelves.
In particular, the bed area is particularly interested by Ngan, because her friend wants to "invest in sleep" to build a healthy lifestyle. Ngan uses pallet shelves as a bed, choosing outstanding orange bed sheets. At the head of the bed, she painted a cardboard circle with the bed sheet. Thanks to that, the corner of the bed becomes more prominent and brighter.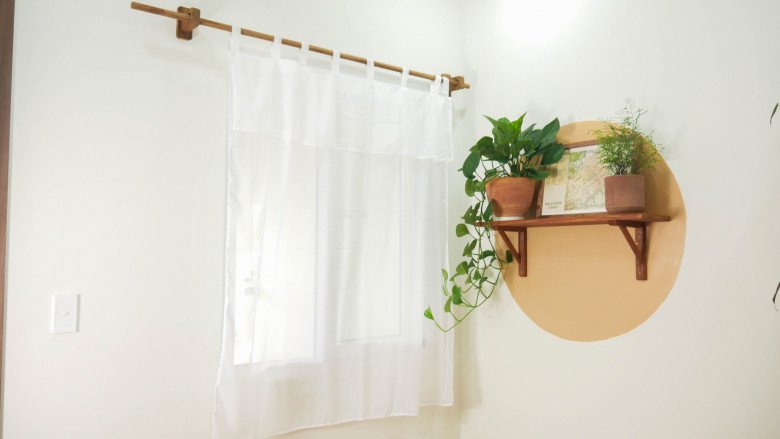 At the head of the bed, Ngan installed more decorative shelves.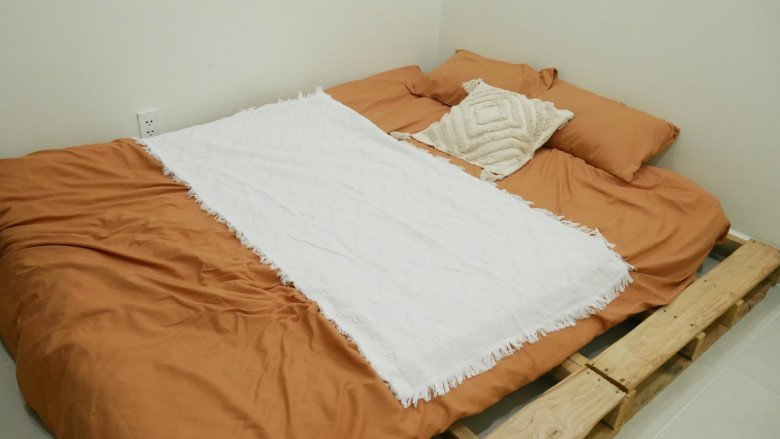 The bed area in Ngan's room is 2mx1m6 wide.
Most of the interior of the house such as curtains, shelves, clothes racks, etc. Ngan installed it by herself. She chose a wardrobe instead of a cabinet to help the room look airy and optimize space. The tree shelf area was built by Ngan himself, the cost is cheap, only 1/4 of the shelf bought ready-made. Sharing the secret to renovating the room economically, Ngan revealed: "Do it yourself when you can, reuse old things, do a little bit of everything, be patient and spend a lot of time hunting for bargains and "begging" for less "buying" (laughs)".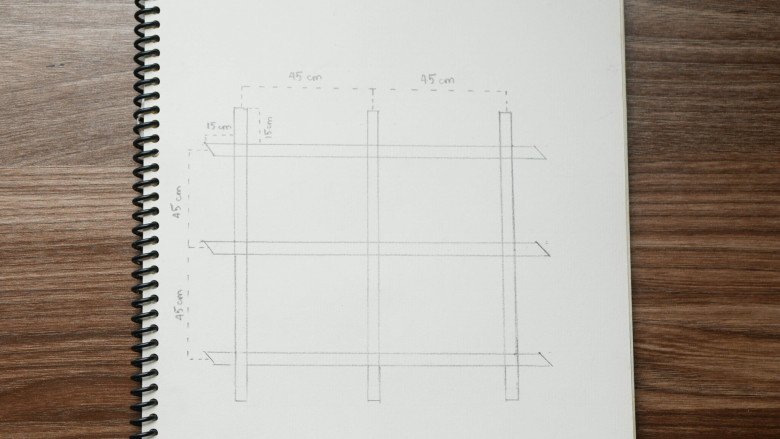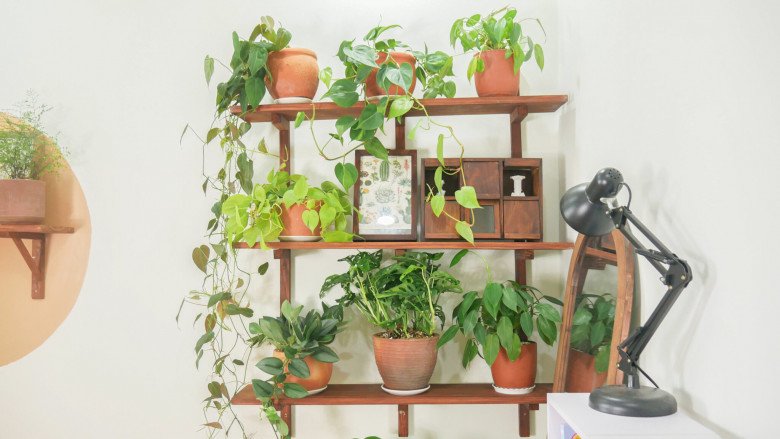 Tree shelf area.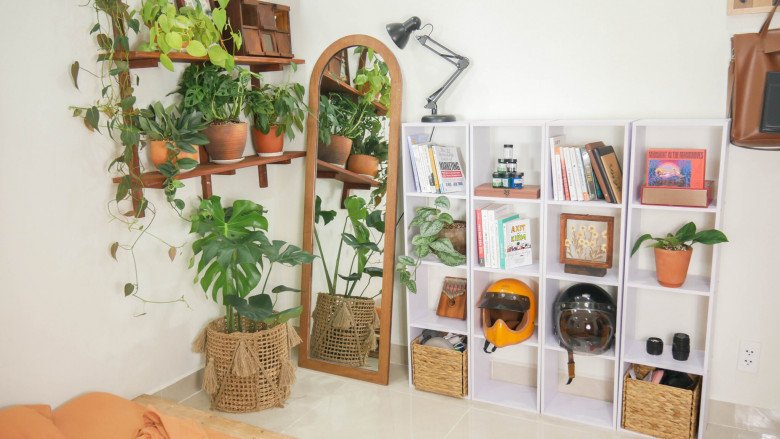 The "facade" of Ngan's room with bookcases, wing shelves, clothes hangers,…
Finishing the room, Ngan feels extremely happy. Her friend confided: "Happy and very happy because the things I wanted to do now "appear" right in front of my eyes. It's no exaggeration, but I look at my room every day. Sometimes I chat with my friends. Starting to renovate the living space is also a way to make life more beautiful.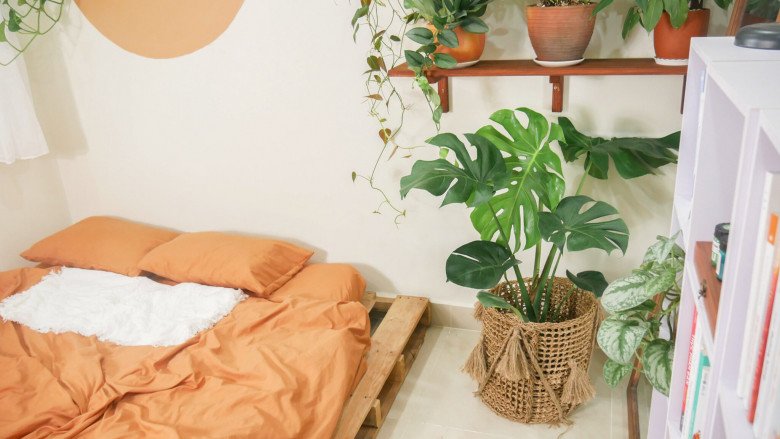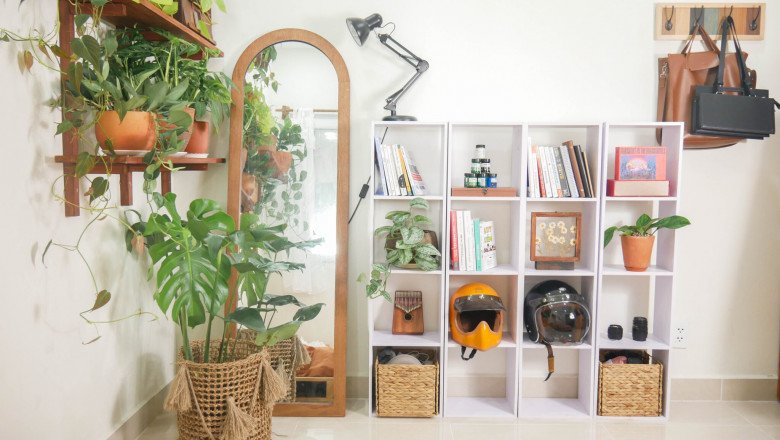 You are reading the article
Renovating 8m2 bedroom with only 6 million VND, 9X Sai Thanh got perfect results

at
Blogtuan.info
– Source:
Eva.vn
– Read the original article
here