Can money buy happiness? If so, how much money do you need to be happy? And what is happiness?
To answer this question, Harvard Business School (HBS) researchers Grant E. Donnelly and Michael Norton published the results of their study in the Wall Street Journal.
Donnelly and Norton reviewed the literature and found that money contributes to happiness when basic needs can be met – but to a certain extent, more money does not necessarily lead to much happiness. more in some cases.
What makes their study unique is that the survey involved 4,000 people with assets of millions of dollars or more who were customers of a financial institution.
What the team found was this: People with a net worth of $10 million were significantly happier than those with between $1 million and $2 million.
But not all millionaires and billionaires are equally happy. One thing that inevitably can influence happiness is the ability to earn money for yourself. Among equally wealthy peers, those who can make their own fortunes will be happier than those who inherit, give, or receive in any other way.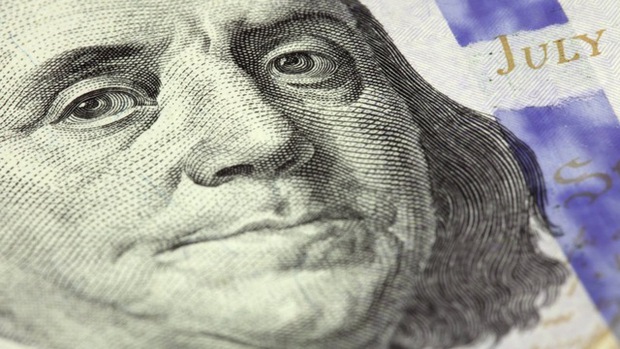 Money contributes to happiness when basic needs can be met – but to a certain extent, more money does not necessarily lead to more happiness. Illustration. Source: Getty Images
The Harvard researchers say their findings have important implications for the world's richest people. To become happier, billionaires should give. This will be better for the rich themselves as well as their heirs.
Is 50,000 USD enough to be happy?
Donnelly and Norton wrote, "The relationship between money and happiness has been studied for decades and often shows that money is important to happiness, but to a lesser extent. For example, the difference in happiness between people earning $50,000 and $75,000 is larger than that of people with incomes between $75,000 and $100,000."
"The more money we have, the more happiness comes from money seems to wear out. Indeed, research by Nobel laureates Daniel Kahneman and Angus Deaton also shows that happiness begins to decline as incomes increase by about $75,000 – partly because the increase exceeds the amount needed to have a happy life. materially comfortable living." – The researchers said.
Where do millionaires find happiness?
The "more money, less happiness" argument doesn't hold true for everyone. With millionaires and billionaires in the super-rich group in the world, their happiness in general depends on many factors.
To learn more about this, Harvard researchers and colleagues at Mannheim and BlackRock Universities conducted a survey of customers with a high net worth over millions of dollars of a financial institution. The number of rich people participating in the survey amounted to more than 4,000.
The researchers received answers to questions about "how happy they are with life in general and about their current net worth." Accordingly, their wealth was estimated based on on the total value of their savings, investments, and assets, less any liabilities.
Using a 10-point scale for happiness levels, they found that people with a net worth of more than $10 million were generally happier, compared with those with a net worth of "just" $1 million or $2. million dollars.
The super-rich also had higher levels of happiness, albeit a very small one, only about 0.25 points higher on a 10-point scale. Richer people were happier, but not to the extent of changes. important for life.
The research team also asked questions to determine the survey participants' path to wealth – self-earning through investments, business profits, salaries and bonuses, or received through inheritance or wealth after marriage.
This helps them see that how you make money makes a difference in how happy you are with that money. Specifically, the self-made group was significantly happier than the other group, with a significant difference in scores. But overall, the researchers found, both groups said the more money they had, the happier they were.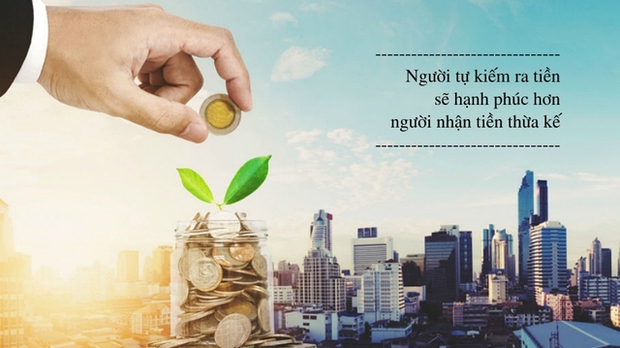 Self-made billionaires can buy more happiness by… giving
In an ironic twist, researchers discovered that there's one thing billionaires can do to be even more happy. That is: Give it away.
As the researchers wrote, "American businessman once known as the Iron King Andrew Carnegie has donated most of his fortune to charities, foundations for the needy, and universities in the United States. In the last few years of his life, instead of giving it all to his heirs, he not only helped his descendants understand the importance of striving to become more useful and worthy, but also showed wisdom. his big.
Because research has shown that: When you spend on others, you will be happier than when you spend on yourself. Therefore, the great businessman Carnegie used his wealth in that way to maximize the happiness received."
Bill Gates and Warren Buffett are also names among more than 170 other millionaires and billionaires who are following in Carnegie's footsteps. These people signed up for "The Giving Pledge," a campaign started in 2010 by Bill Gates and Warren Buffett to encourage the wealthy to donate the majority of their wealth to philanthropic causes.
"Our research shows that: This strategy not only benefits the recipients of that charity, but also brings happiness to the wealthy themselves and benefits to the heirs. their design," wrote Donnelly and Norton.
According to Inc
https://cafef.vn/nghien-cuu-cua-harvard-chi-ra-nguoi-giau-co-the-mua-duoc-nhieu-hanh-phuc-hon-bang-cach-cho-nguoi-khac- money-20220524135120328.chn
You are reading the article
Rich people can buy more happiness by… giving money to others

at
Blogtuan.info
– Source:
Kenh14.Vn
– Read the original article
here