Life Style
Tiêu dùng
Teach the "townhouse farmers" how to create a green garden full of fruit in just 2 months
Due to the work of Ms. Tu Huynh (currently doing business) is quite busy, she does not have much time to take care of the garden. But she still wants to own a green garden, plants with good yield, high aesthetics and delicious, clean and beautiful quality. To do that, Ms. Tu Huynh's experience is to invest methodically from the very beginning.
"I am also a person with a bit of experience in the field of plants, so I have invested in the garden from the beginning in a methodical way. I find this method effective and should be applied to plant trees systematically, taking care of them is easier and saving money later.", shared Tu Huynh.
Here are the things Tu Huynh used to create a green garden full of fruit in just 2 months.
1. Invest in greenhouses: 260k/m, 50m for 13 million VND
This is the first thing Tu Huynh does when she wants to create a garden. The greenhouse will help the plants to be protected in the best conditions, not attacked by pests. Ms. Tu Huynh will not have to spend time catching pests and spraying preventive drugs regularly as well as rest assured that the tree is always clean and beautiful.
If you are determined to create a long-term garden, make a standard greenhouse. The disadvantage is that due to the isolation of insects, the plants that are cucurbits or melons… will have to be pollinated by hand.
2. Planting pot system: 1.8 million/pot/2.5 meters, buy 6 pots for 10.8 million VND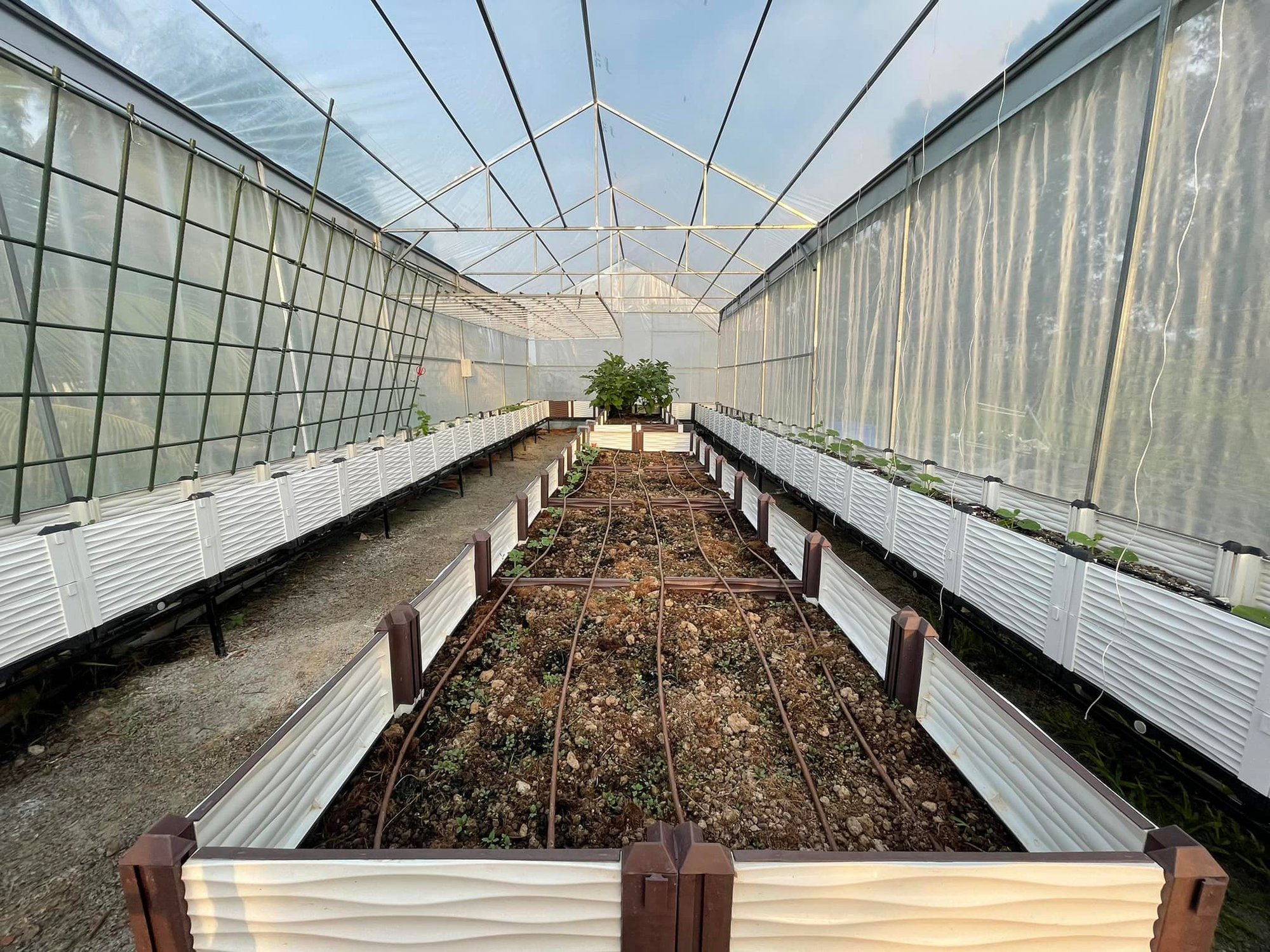 Because Ms. Tu Huynh wanted to invest in a proper garden, she chose a plastic compound pot. The main reason for using a grafted pot is to seamlessly arrange the garden, help bring high aesthetics, and install an automatic watering and fertilizer system that is convenient and beautiful. People can also use styrofoam or whatever pots they like.
3. Smart watering system: 3 million
With the nature of busy work, so often away from home, to achieve crop efficiency, the installation of an automatic irrigation system is extremely necessary.
The intelligent automatic irrigation system is integrated with many gates, many features such as fertilizing and watering each plant and is controlled by phone connection, which is extremely convenient.
Ms. Tu Huynh can safely go to work or travel for a few days or weeks without fear of the plants at home dying of starvation due to lack of nutrition.
Depending on economic conditions, families can also cut this amount, choosing the form of hand irrigation.
4. Soil and fertilizer for plants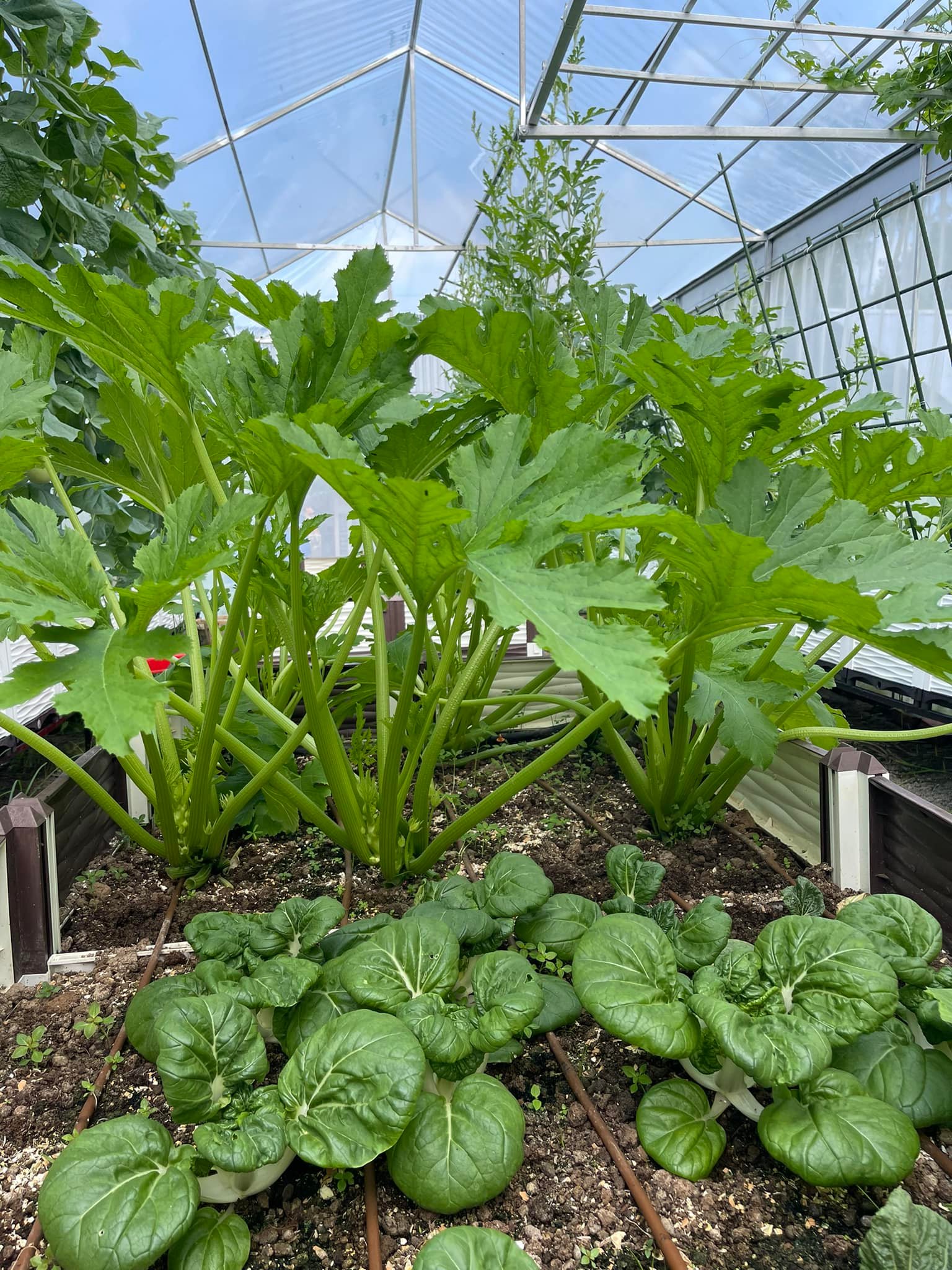 Priority should be given to clean, light soil, so the ratio of soil should be mixed as follows: 50% of soil + 35% of treated coir + 15% of goat manure (can use cow manure, vermicompost, …).
Fertilizer: Use only 3 types of simple fertilizers to mix into the irrigation system according to each plant stage.
First: Concentrated egg custard dung
Self-incubated custard-egg manure with ingredients is 100% fresh milk and fermented chicken eggs, very fragrant. Used for watering and spraying plants to create a unique delicious flavor for vegetables.
Second: Concentrated egg fish protein fertilizer
This is a self-composted fertilizer with pure fish meat and finished milk eggs. This type of compost is specially composted, not smelly, but also has the smell of custard apple. This fertilizer is known as a super fertilizer that is very good for plants to create productivity for plants.
Tuesday: Set of nutritional fertilizers and seaweed
This fertilizer supports additional fertilization for high-yielding fruit and vegetable varieties that still meet safety standards.
"If I am away from home for 1-2 weeks, the plants are still protected and properly irrigated with fertilizers to help grow stably through the greenhouse and smart irrigation system. The small garden of 50 square meters after only 50 days of establishment is already bearing fruit and will be harvested continuously in the future, serving a family of 5-8 people to eat comfortably.", shared Tu Huynh.
The total investment cost for Ms. Tu Huynh's 50 square meter garden is about 40 million VND.
Let's take a look at some more beautiful pictures of Ms. Tu Huynh's 50 square meter vegetable garden: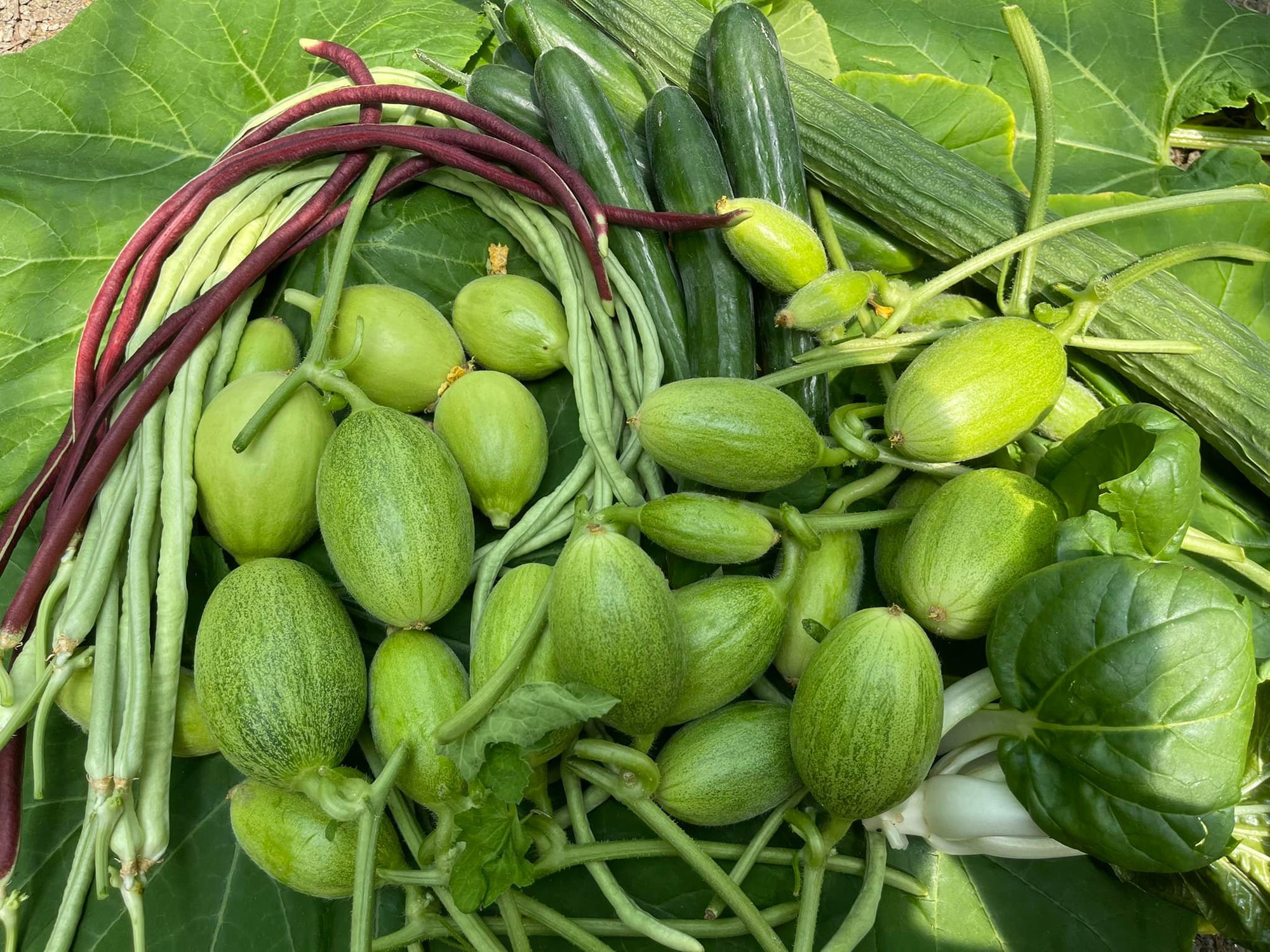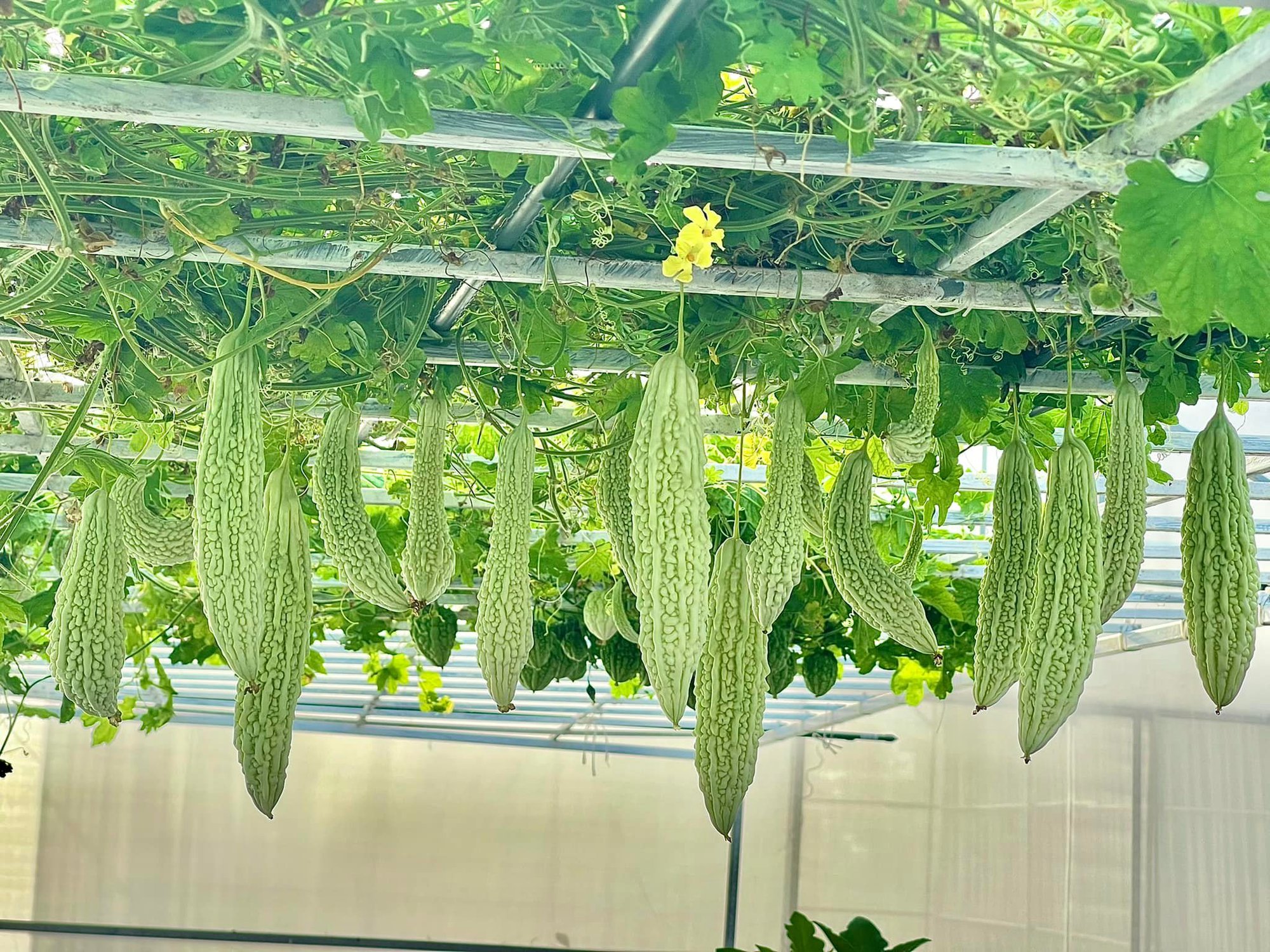 The article is written according to the character's sharing – Photo: NVCC
https://afamily.vn/huong-dan-nhung-nong-dan-nha-pho-cach-tao-lap-1-khu-vuon-xanh-muot-chi-trong-2-thang-20220509104321414.chn
You are reading the article
Teach the "townhouse farmers" how to create a green garden full of fruit in just 2 months

at
Blogtuan.info
– Source:
Afamily.vn
– Read the original article
here