Life Style
Thế Giới
The epidemic is over but still want to work from home and the death of office culture
Since the Covid-19 pandemic appeared, working from home (work from home) has become a global trend. But now that the epidemic has gradually lessened, we no longer need to be subject to the limits of blockade orders and contact restrictions, many people still do not want or refuse to give up the work from home way of working.
The trend of work from home is still maintained after the pandemic
Work from home Not a new type of work created by the pandemic, but it is undeniable that it became so popular after Covid-19. A year of being "locked up" at home has allowed salaried workers to enjoy two perks: flexibility and freedom.
Statistics show that in 2021, millions of Americans have quit their jobs and one of the prominent reasons is that their jobs don't give them flexibility anymore. The national office rental rate has decreased by 10% compared to usual. Meanwhile, coworking space services for short-term workspace rental by day are growing.
These changes did not surprise experts and analysts. According to the Institute's report McKinsey Global, estimates that a quarter of workers in the future will work flexibly from home, in the office or purely from home.
Going forward, by 2030, an estimated half of all jobs in the US are designed to be self-employed. Two-thirds of workers will work remotely or flexibly both at home and in the office. There are many companies now consider "allowing to work remotely" as a plus point to attract candidates.
No matter in any country or industry, there is always a part of employees who think that working from home is "more enjoyable" than many traditional office jobs. To explain this preference is not difficult. Working from home clearly gives us the privilege of using our time more flexibly, no longer being constrained by the wheel of 5 to 9 hours a day. The stages of commuting are also shortened, saving time and effort and reducing costs for both employers and employees.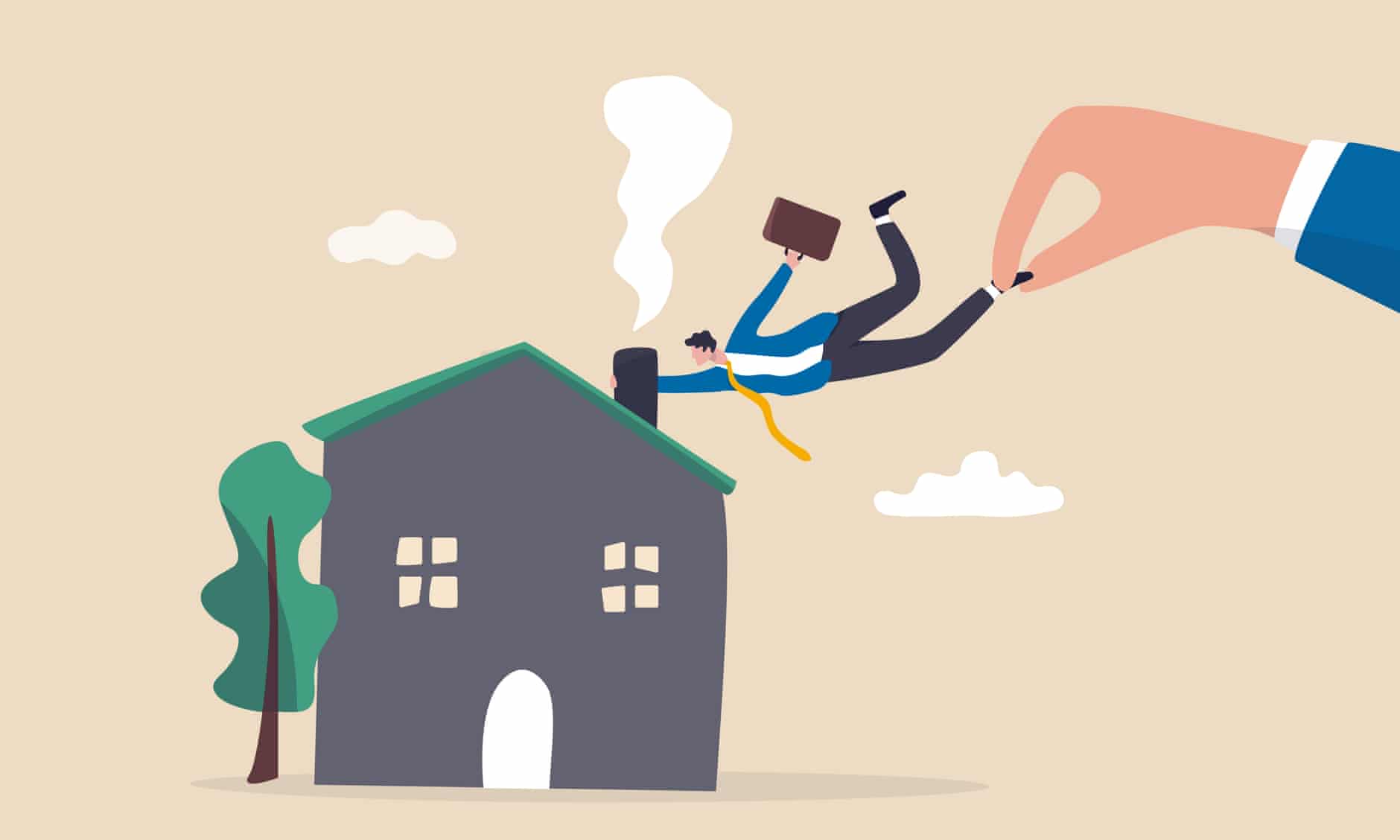 After a year of being used to staying at home, many people feel that going to the office is no longer necessary (Artwork)
How likely is the traditional office to disappear?
Of course, the office will never disappear 100% because there will always be specific professions and jobs that need employees directly at the workplace. But if we only consider jobs that can work remotely, this possibility will only increase over time, even if it divides opinion at the moment.
While the majority of employees like to be work from home Rather, the bosses don't think so. Many people still hold the view that working in the office, in the new office environment, brings the highest efficiency. Those who prefer to work from home are also rated as lazy, poor communication, lack of teamwork spirit or have a lower salary for remote workers, there is a distinction between incoming and outgoing employees. office and home-based staff. But it is worth mentioning that many people are willing to accept that distinction.
In June 2021, in a letter to all employees, James Gorman – Chairman and CEO of Morgan Stanley caused a great controversy when he wrote: "If you want to pay New York City wages, you have to work in New York. How can you be in Colorado asking for the same wages as the busy people in New York?"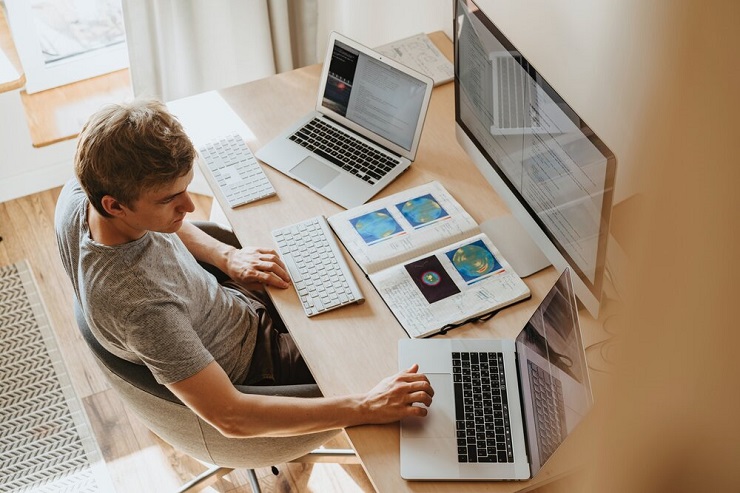 Employees who work from home are sometimes "discriminated" and pay lower wages (Artwork)
In the summer of 2021, the Google giant once received a huge wave of criticism and dissatisfaction from employees when it announced that salary would be calculated depending on the distance of the employee from the office, ie who came to the office or stayed at the office. nearby will be paid more than their co-workers, even if they do the same job.
However, in the new era, smart leaders have gradually had to seriously think about whether the traditional office office is really necessary anymore?
Kevin Ellis – CEO of PwC, one of the four largest auditing firms on the planet, recently stated that he wants to "create a new kind of work that lasts even after the pandemic". Joanna Swash, CEO of Moneypenny app, also had a crisis when all employees asked to work remotely after the epidemic.
She said: "Before Covid-19, I think my company had great office buildings that everyone must like. But then I understood that whether the company culture is strong enough or not is what matters. This is not dependent on the office or physical work environment, but is built on the way people connect, work and communicate with each other."
Even before the pandemic, going to the office every day was obvious to most people. But after the past time, it seems that the mentality of a part of employees has changed. When having to return to the office, people have no way to refuse, but feel uncomfortable and even think of quitting. After the recent Covid-19 crisis, many people said they realized they should have more "control" over their labor force, which means being able to choose when and where to work.
Brian Coulton, an economist at Fitch Ratings, said that in fact, with the development of technology, working remotely without going to the office is an inevitable trend and the pandemic has only contributed to accelerating this process. stop. So it's not surprising that office spaces will gradually disappear in the near future.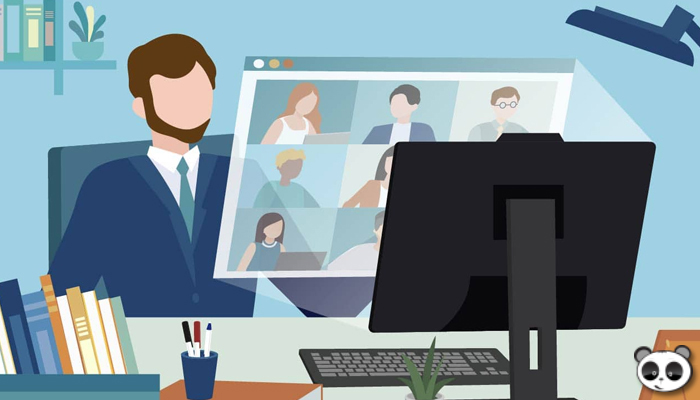 Remote working is expected to be the inevitable trend of the future
Source: The Guardian, Forbes
https://kenh14.vn/het-dich-nhung-van-muon-work-from-home-nhieu-nguoi-san-sang-nhan-luong-thap-hon-de-duoc-o-nha-van- hoa-cong-so-lieu-co-bien-mat-20220523180555663.chn
You are reading the article
The epidemic is over but still want to work from home and the death of office culture

at
Blogtuan.info
– Source:
Kenh14.Vn
– Read the original article
here