Business
The first Vietnamese female doctor of puffer fish, got a chef's degree but the pass rate is only about 40-60% and plans to turn puffer fish into a valuable dish in Vietnam.
Puffer fish, called "Fugu" in Japanese, contain lethal amounts of the toxin Tetrodotoxin inside the internal organs, especially the liver, ovaries, eyes and skin. Therefore, in Japan, the processing of puffer fish at restaurants is strictly controlled by the law and only chefs with high qualifications and skills, taking many years of training, can prepare Fugu. safe.
In Japan, puffer fish is served with a variety of dishes, the most popular being Fugu Sashimi or Tessa, with paper-thin slices of Fugu arranged in an elegant chrysanthemum shape, or Tecchiri hot pot with delicious ingredients. attractive pieces of fish with sweet and fragrant Dashi broth.
In Japan, to get a chef's license to process puffer fish, you can only count on your fingers, but Vu Thuy Linh overcame many difficulties, practiced hard, and became the first Vietnamese female puffer fish chef.
Nothing is a coincidence – the puffer fish comes like a charm, so I'll just accept it!
She is Vu Thuy Linh, born in 1991, from Nam Dinh, currently living and working in Japan. No relatives, no financial strength, cultural language barriers and strict standards… in a foreign country, it is not difficult for a Vietnamese girl. The achievements that the 9X girl achieved made many people admire.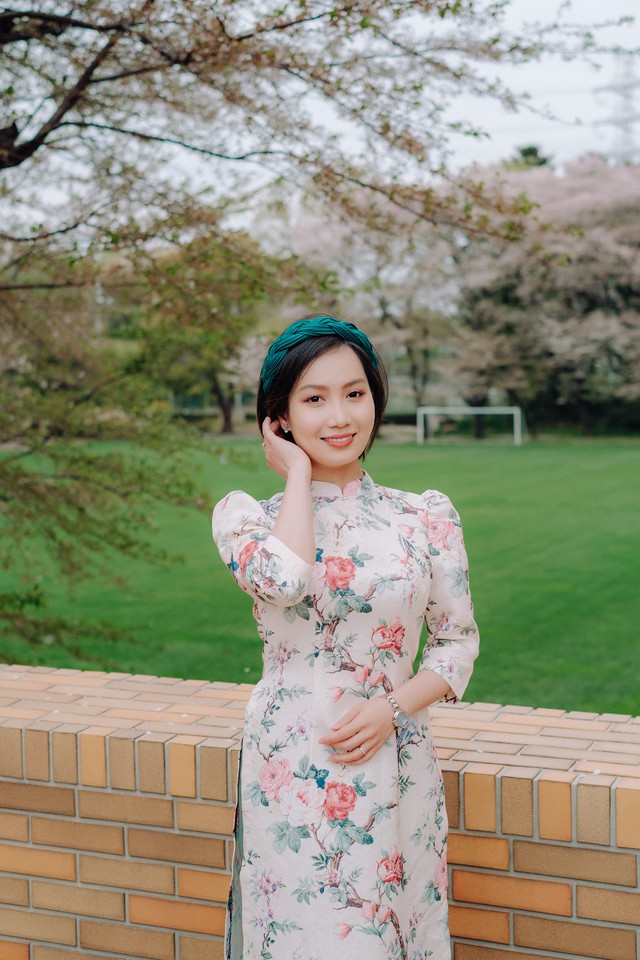 In November 2020, Thuy Linh received the Japanese National Chef's Degree. On February 10, 2021, Linh excellently passed the exam and on March 15, 2021 officially became the holder of a Chef's Degree specializing in processing Japanese puffer fish and was honored to receive a Doctorate in Food Nutrition. with a research series on Culinary culture – the safety of puffer fish on March 19, 2021.
Talking about her fate with puffer fish, she shared: "At first, I came here to work as a sales staff, but by chance the company I worked for specialized in the production and processing of puffer fish. Only then did I find that the puffer fish in Vietnam is worthless, even banned from using it. But in Japan, it is a very delicious and high-value dish. So I want to research and bring that method back to Vietnam. From there, I started to learn more deeply."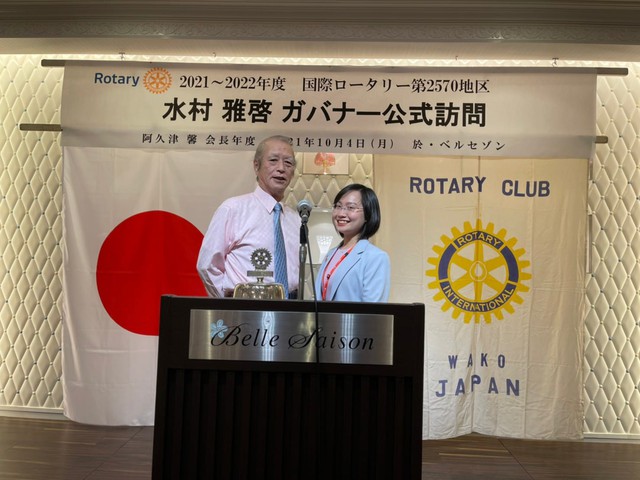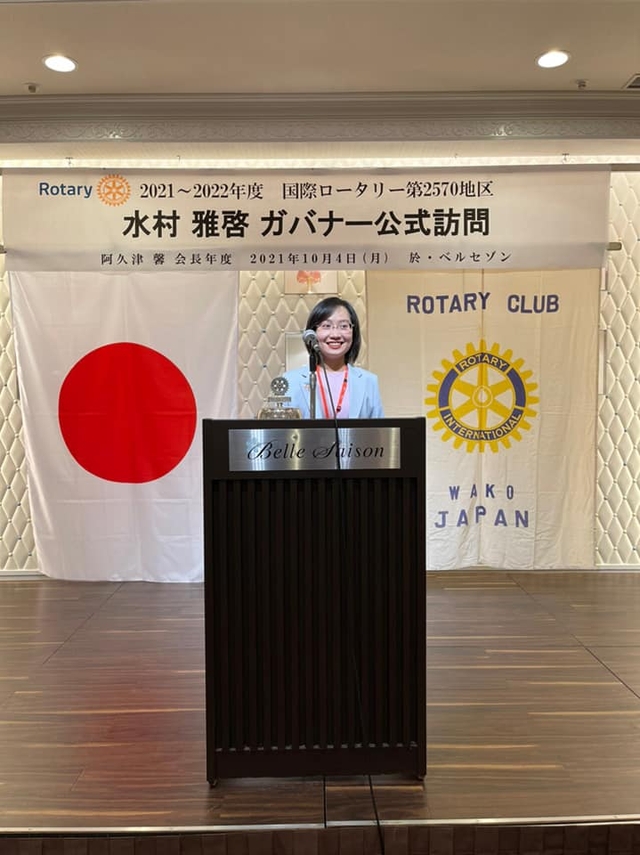 It is known that the processing of puffer fish is not simple, even a small mistake can greatly affect human life, perhaps for anyone who begins to try it, it is also quite worried, Ms. Linh said: "I also feel quite normal because I have learned from the most standard ones from the very beginning, so I am very reassured. If I am worried, I will only worry about it after I pass on what I have learned to everyone. Do you understand and do it right?"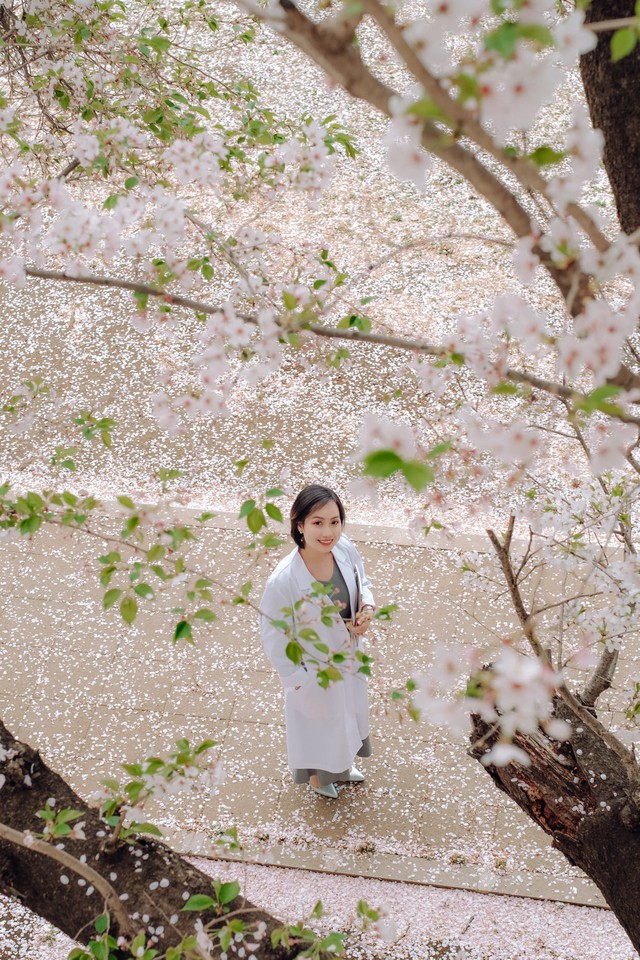 After getting a national chef's license or going through a special course, they can take the exam, Linh shared: "Normally, it takes a lot of time to get a puffer's license, working continuously. and must have at least two years of experience dissecting puffer fish.
HAVE BEEN CONFIDENTIAL WITH THE DOCTOR AND GET UP WITH THE POR FISH Chef
For the puffer fish license exam, there are 3 consecutive exams: Theory exam, the Puffer fish identification test and the practical exam. The theory part is once again the same as the chef's license exam, but with added scientific knowledge about puffer fish. The contest to identify puffer fish species (there are 5 types in 5 separate closed boxes, in 5 seconds use all senses and write down the standard names of 5 fish species). Practical exam: In 20 minutes, complete the dissection of a tiger puffer fish, separating the internal organs.
Ms. Linh said that she only had more than 1 month to practice to get a puffer license and only 1 week to practice. Ms. Linh confided: "Luckily, her doctorate degree and chef's degree are related to puffer fish. Besides, she is always supported by everyone like the director of her company who spent 2 weekends before the exam to practice with me to peck puffer fish."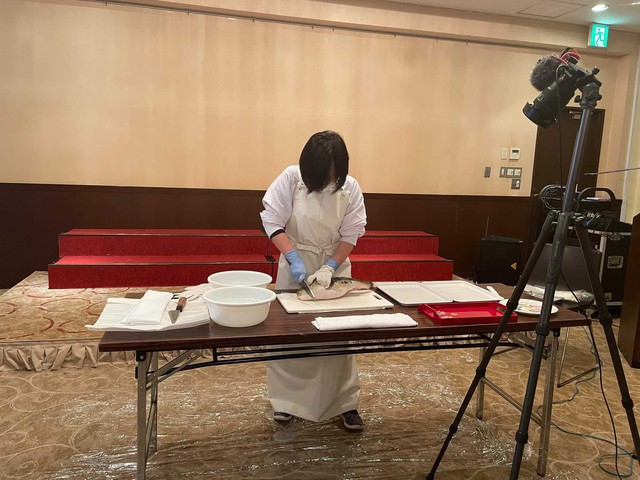 When asked Ms. Linh why she did not choose to do one thing at a time but do two quite important jobs in her life at the same time, she shared: "These two jobs are very important to me. If I don't do it now, I won't have time to do it. First, I've determined that these are the things I want to do, for the sake of the future. Second, there's no time. I have other things to do, so I have to do it, let's spend a little less time playing. Maybe during the day I will study, and in the evening I will learn about puffer fish."
The processing of puffer fish is so difficult, but for the female doctor, she believes that the most difficult stage is distinguishing the types of puffer fish: "It's called a puffer fish, but there are more than 100 species. We have to distinguish between edible and inedible species. After that, it's pecking. It's actually just like other fish, everyone learns it's okay, but not so much that it's not. learned".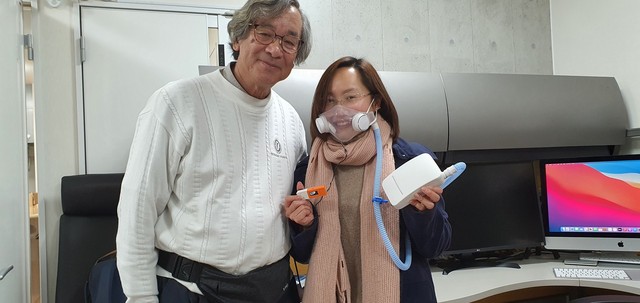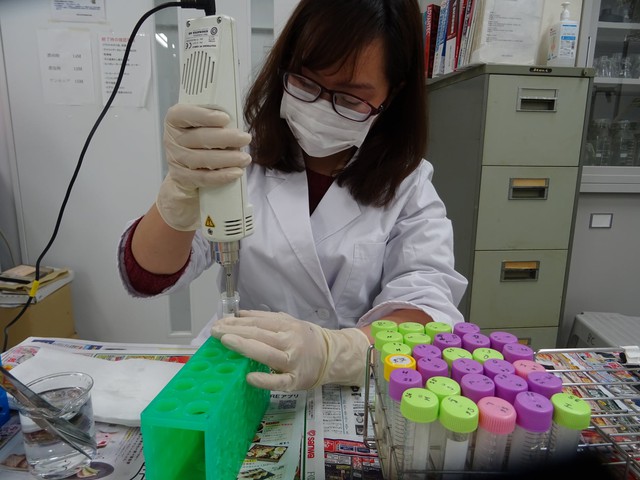 Studying for a PhD while studying for a chef's degree.
For Ms. Linh, the success factor in work is that when starting to do something, you must always ask the question in your head: "Are people happy doing this?". If you're happy, everything else like luck and perseverance will naturally come to you.
A LOT OF TIME FOR WORK BUT IT DOESN'T MAKE SOME ENERGY FOR FAMILY
Each person will have a different concept of happiness, female doctor 9X said: "For me, perhaps success is not only at work but also in my life. I want to have a family. happy family and fulfilling job."
She added: "I'm very lucky to have the support of my family. When I asked her to come to Japan to work, her parents said, "If this is your decision, you choose, you do it", and her husband's biggest reason. I chose him because he has the ns: "He will support and support me all the time." So maybe it's important that I always have relatives to support me.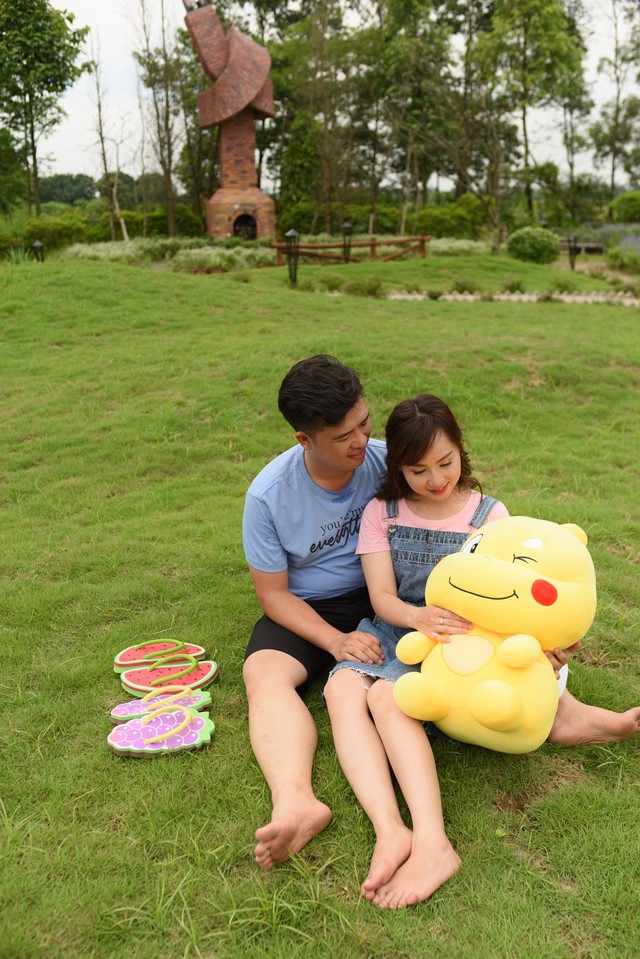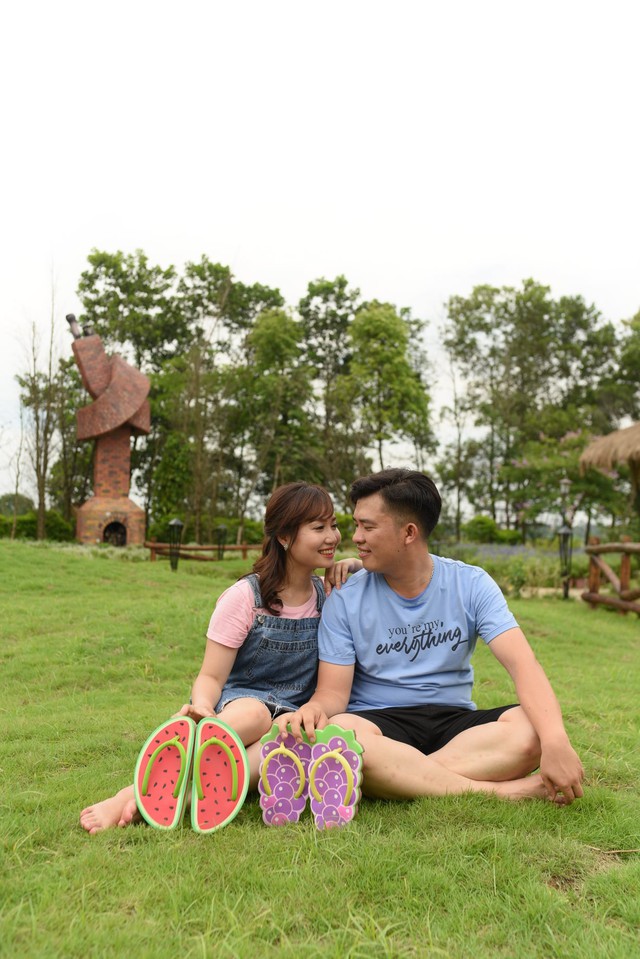 The female doctor shared that she is very lucky to find a husband who always supports her.
Talking about her busy day, when asked about the secret of life balance and her family, Linh shared: "As it is now, the time spent at work will be larger, but that does not mean that my energy is less for my family. But when I spend time with my family, I always try to focus on it. I'm always the one people come to share, I won't be the one who can gossip, but if necessary, I'm ready to give the most honest advice."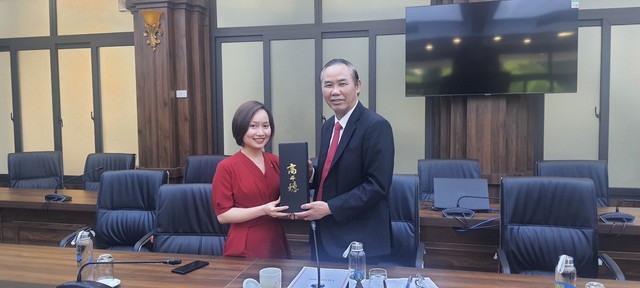 Vu Thuy Linh and Deputy Minister of Agriculture during the negotiation on cooperation in developing the puffer fish industry.
Talking about her future plans, Linh said: "I want to bring Japanese cuisine to Vietnam. In order to do that, I have to train standard chefs for Vietnam, then open Japanese-standard factories. The next step is farming." .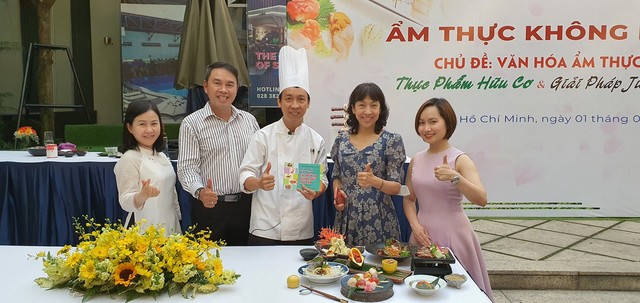 Bringing puffer fish to Vietnam and highly appreciated by many experts.
https://afamily.vn/vu-thuy-linh-nu-tien-si-ca-noc-nguoi-viet-dau-tien-lay-bang-dau-bep-ma-ti-le-do-chi- compartment-40-60-va-du-dinh-bien-can-noc-thanh-mon-an-co-gia-tri-o-viet-nam-20220524120724024.chn
You are reading the article
The first Vietnamese female doctor of puffer fish, got a chef's degree but the pass rate is only about 40-60% and plans to turn puffer fish into a valuable dish in Vietnam.

at
Blogtuan.info
– Source:
cafebiz.vn
– Read the original article
here