Thế Giới
The three Baltic states completely abandon Russia's electricity
Three Baltic countries including Lithuania (Lithuania), Latvia and Estonia decided to completely stop importing electricity from electricity Russia.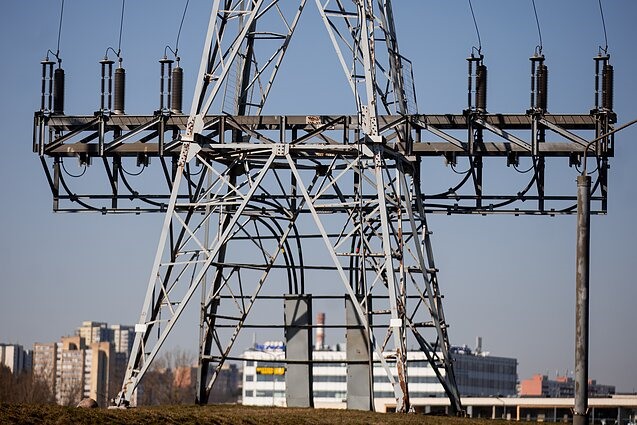 After the Nord Pool energy exchange on May 20 sent a notice to the house Russia's electricity exports InterRAO that the exchange is banned in the Baltic countries due to international sanctions, InterRAO has stopped selling electricity to the aforementioned Baltic states.
This means that Lithuania, Latvia and Estonia have completely abandoned Russian electricity since May 22, the Lithuanian Energy Minister said.
According to the Minister, Lithuania's electricity needs are now very well met thanks to domestic electricity production and the import of existing connections with Sweden, Poland and Latvia.
"This is not only an extremely important milestone for Lithuania in its journey towards energy independence, but also a demonstration of our solidarity with Ukraine. We must stop providing Russia with financing. waging war" – sheet Baltic The Times quoted Lithuanian Energy Minister Dainius Kreivys as saying in a statement.
Lithuania will achieve full energy independence when it successfully implements a synchronization project, meets electricity demand through local green energy production and becomes an exporter of electricity, the minister added.
Rokas Masiulis, CEO at Litgrid, the operator of the Lithuanian power transmission system, also pointed out that third country markets are not related to the European electricity market and their offers do not affect prices. in the commercial sector of Lithuania, so stopping the import of Russian electricity will not have a significant impact on electricity price in Lithuania.
Russia's electricity exports to Lithuania have steadily declined in recent years. Last year, electricity from Russia accounted for 17% of Lithuania's total electricity imports and 16% of the country's total electricity consumption, according to Litgrid data.
Meanwhile, electricity imports from Sweden, Poland and Latvia accounted for a total of 83% of Lithuania's total electricity imports last year.
Trade flows with Belarus through Lithuania's existing connections have also been suspended since the beginning of November 2020.
Lithuanian companies have also abandoned Russian oil and gas since Russia started the war in Ukraine.
You are reading the article
The three Baltic states completely abandon Russia's electricity
at Blogtuan.info – Source: laodong.vn – Read the original article here