Business
Warren Buffett outlines 6 principles of parenting
With the busyness of billions of dollars in deals as well as philanthropic work of the American billionaire – CEO of the Berkshire Hathaway empire, Warren Buffett, you would think that he does not have time to teach future generations.
However, few people know that Warren Buffett has many times been not afraid to share his valuable experiences. In 2011, the Oracle of Omaha helped create a children's animated series called The Secret Millionaires Club, in which Warren Buffett plays a teacher who teaches kids how to run a business. Even for the first few years, he voiced his own character.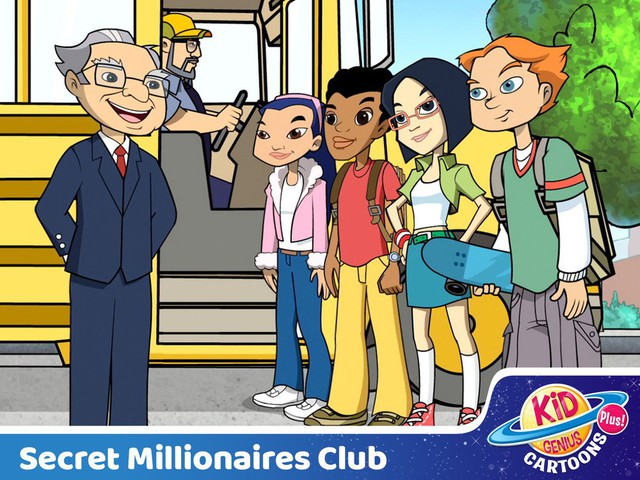 Over the years, Warren Buffett has accumulated experiences about money that parents can teach their children, and here are six principles that he deeply admires.
1. It's never too early to learn
Billionaire Buffett believes that it is advisable to teach children about finance from a young age.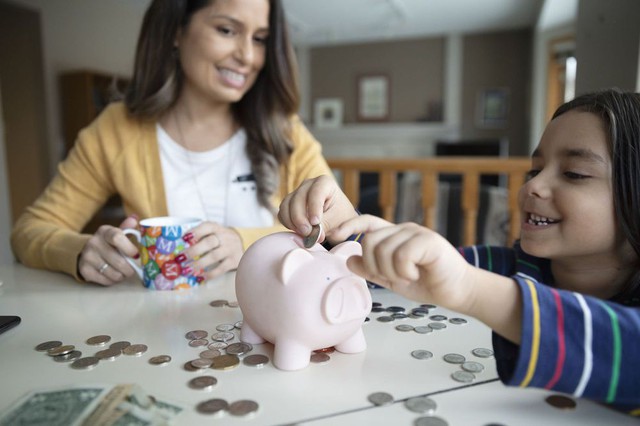 (Illustration image: Internet)
"Sometimes parents wait until their children are teenagers to teach them how to manage money, when it can start in kindergarten," Buffett told CNBC.
So how do you get a 3 year old to understand finance? Of course, you won't tell them about the stock market, but start with the most classic, easiest to understand in a way that children can understand like: Money is not a leaf, it just grows. Therefore, spending is not easy, you don't have to just swipe your card to finish. Making money is very hard, definitely not wasteful spending.
2. Teach your kids the value of saving, even a dollar
As soon as your child is old enough to understand, teach them the value of saving.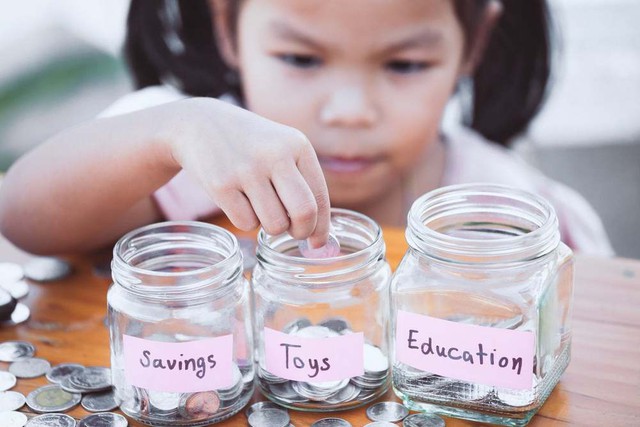 (Illustration image: Internet)
In the Secret Millionaire Club, Buffet taught children about income: "Save even a little money, but regularly will bring great value. Instead of using money to buy a can of soda that you are not real. need, use it to save and profit from it".
You can set up savings accounts as well as debit cards for your kids so they can have a real experience and become more efficient savers.
In addition, some special applications also help you assign tasks, manage how much money they have and see how much they have saved. Of course, you have to be the one who has complete control over how much they spend and for what purposes.
3. Be a role model for your child
Children are greatly influenced by their parents' spending habits, both good and bad. Warren Buffet said he is indebted to his father for helping him build good habits.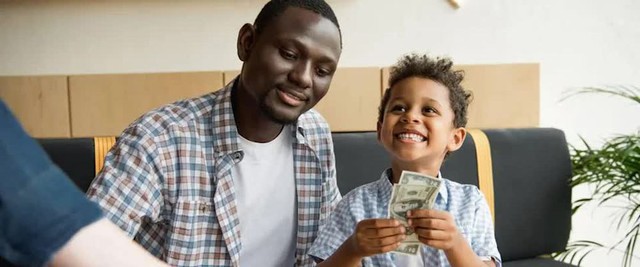 (Illustration image: Internet)
"My father was my biggest inspiration. He was my hero when I was 6 years old, and is still my hero today. He is my inspiration every day. What I've Learned From him from a young age is to have good habits early," Buffet shared in an interview with CNBC news in 2013.
So do you want to be such an ideal parent of your child? Inspire your kids by making wise financial decisions. That doesn't mean you need to be a professional investor, but at least let your kids know how well you manage your home, spend it clearly and efficiently.
First, settle all of your current debts. If you're struggling with high-interest loans, such as credit cards, consider a debt consolidation loan, which combines multiple debt obligations into one new loan with a favorable term structure like: lower interest rate structure, for example.
4. Separation between needs and wants
You need to teach your child early on: You can't have everything you want. Before they can manage their money responsibly, you need to teach them that there is a clear difference between needs and wants.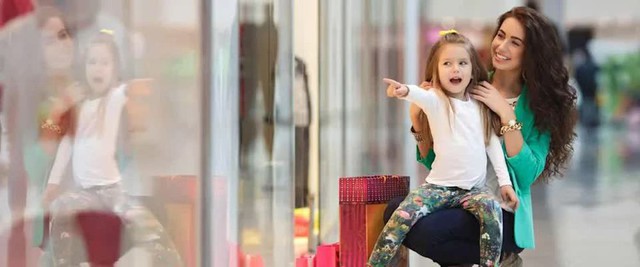 (Illustration image: Internet)
In an interview with CNBC, Buffett suggested that you ask your kids to make a list of 5 or 10 things they want to buy. Then, with them, analyze each item as to whether it is their need or want and explain why.
As you shop for needs, and sometimes desires, show your kids they can make meaningful decisions at that stage too. For example, not all stores have the same selling price. You can absolutely choose a better price.
5. Sharpen your skills
You still don't have all the answers? It's normal, successful people never stop learning.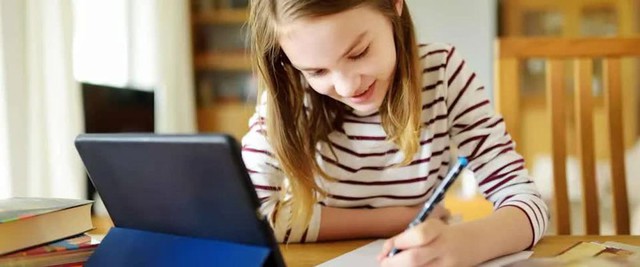 (Illustration image: Internet)
"Developing lifelong learning habits is very important to every individual," Buffett's character says in an episode of the Secret Millionaire's Club cartoon.
It's also good advice for parents and even those just starting their learning journey.
"What I always say is, learn to tolerate knowledge. Don't be afraid to take a class or read about new innovations and technologies," said Buffet. Every day, the billionaire himself always reads several newspapers.
Start by encouraging your child to pursue hobbies, such as an after-school program. Their dedication and passion for knowledge will greatly benefit them in all areas of their later lives, including finances.
6. Nurturing passion for business
Long before he founded Berkshire Hathaway, when Buffett was just a six-year-old boy, he made his first pennies from selling gum in the area where he lived. Seeing new potential, he even bought a pack of 6 cans of Coca Cola for 25 cents and then sold each can for 5 cents and made a profit of 5 cents.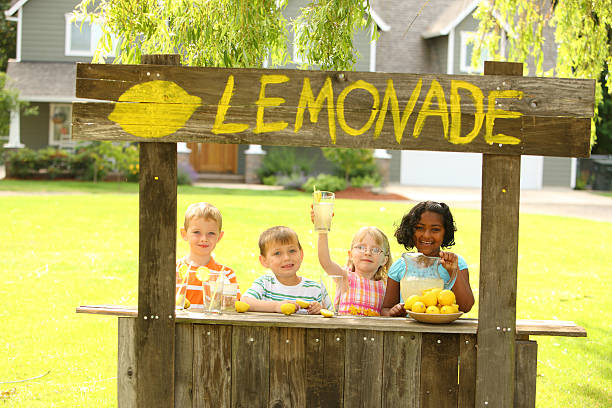 (Illustration image: Internet)
Your child may not be the head of a multinational corporation later on, but encouraging them to seek out money-making opportunities will be very beneficial to their future. Even opening a lemonade stand helps them learn how to solve problems, how to set goals, how to market goods and serve customers.
You can consider using a small amount of money for your child to invest, using an automated investment application. Some apps can even collect leftovers from your small daily transactions and put them into an investment account for your kids.
As your kids grow, they can take over that account, using the lessons you've taught them to grow that account even bigger.
According to Yahoo & Wikipedia
https://soha.vn/de-con-ban-khong-lon-len-tro-thanh-ke-ngheo-kho-warren-buffett-neu-6-nguyen-tac-day-con-20220522131942323.htm
You are reading the article
Warren Buffett outlines 6 principles of parenting

at
Blogtuan.info
– Source:
cafebiz.vn
– Read the original article
here