In response to the question of Phan Hien's attitude to his wife's old love story, the dancesport grandmaster did not hesitate to confess.
At the 31st SEA Games, the dance couple Phan Hien – Thu Huong excellently scored a hat-trick when they won 3 gold medals in 3 events: Paso doble, Jive and 5 Latin dances.
Behind Phan Hien's success is the support and guidance of Khanh Thi and Chi Anh. The photo of 3 people hugging each other choking after the achievement was established made many people feel touched and admired.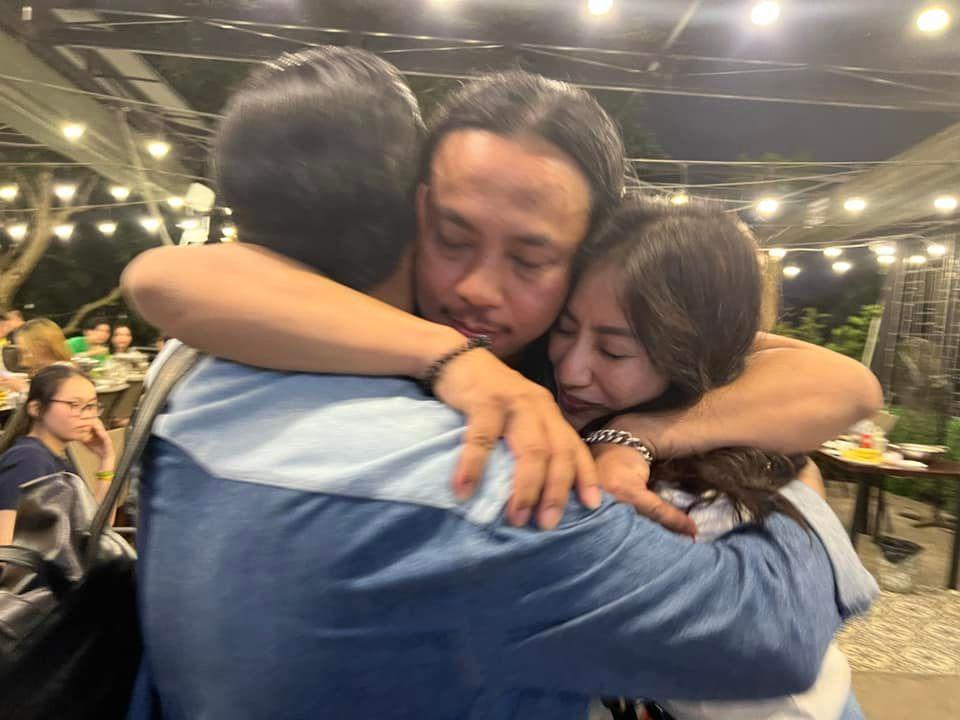 Khanh Thi in the arms of her husband and ex-lover. They show good relationships, civilized manners.
Until recently, in an interview with Ngoisao.netKhanh Thi shared more about these two men.
Asked about the photo of 3 people hugging each other, wife Phan Hien said: "At that time, Chi Anh was crying, emotional and happy because Hien had a medal. In addition to that photo, there were many videos recording Chi Anh watching Hien compete with a satisfied face.
I know it will be very difficult for someone who used to be my old friend to continue to support me and my wife and the story of me, Phan Hien and Chi Anh is probably a special and rare story."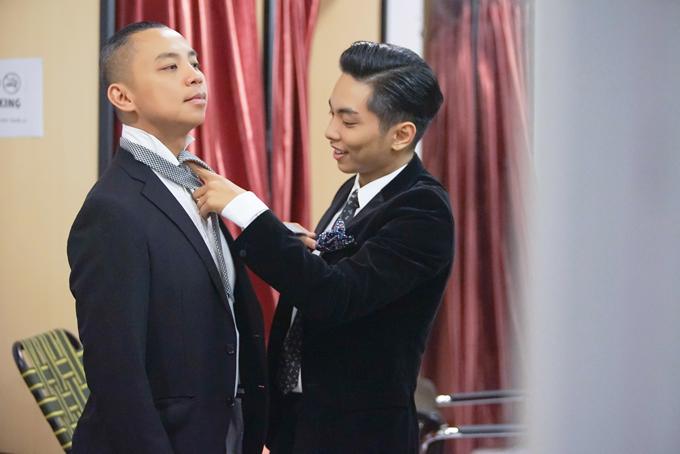 Phan Hien helped Chi Anh dress up backstage at a show a few years ago.
Asked what she had done so that her husband and ex could go on the same road and be successful today, Khanh Thi smiled and said, "I don't know either". She humorously said that maybe because she never spoke badly of Chi Anh or went online to "report" her ex or something.
"The long time living in the West has probably influenced me when the concept that two people used to like each other means that they must have seen the good in each other and broke up just because they were not compatible at a certain stage.
When time has passed and looking back, I still see people as good people and without them, there would be no me of that day. Perhaps Hien also understands that.
Chi Anh and I used to have a time when we couldn't connect with each other, but later, when we look back, we realize that all 3 have the same purpose of not wanting to see dancesport go down because we spent all our youth on it.
Therefore, Chi Anh and I together support Hien to reach new heights. In addition, I also support Chi Anh's dance pairs. In this SEA Games, Hien and Chi Anh's students both won gold medals., Khanh Thi talk to Ngoisao.net.
To the question of Phan Hien's attitude to his wife's old love story, the dancesport grandmaster confided: "Hien has never tormented his wife about the past, only occasionally asking: 'Are you more handsome than Chi Anh?' (laughs) He must be a little jealous, but he respects the teacher and always shows respect to the teacher."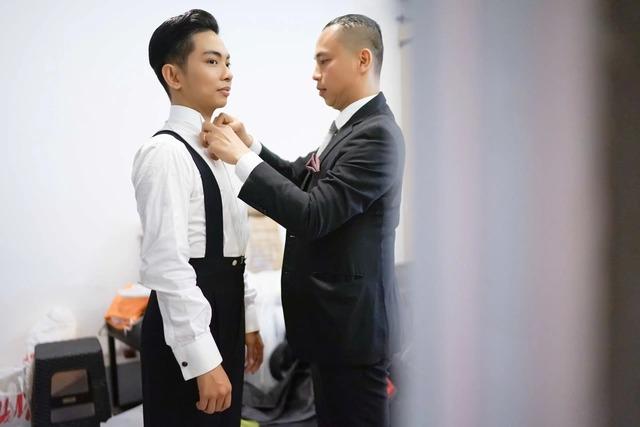 Phan Hien always keeps the spirit of "respecting the teacher and respecting the religion".
Khanh Thi – Chi Anh used to have a love affair lasting nearly a decade, officially broke up in 2009. After the love ended, both have found new happiness, built a married life.
With Khanh Thi, she fell in love with Phan Hien, an 11-year-old student who secretly loved and remembered for a long time. Up to now, the couple has been together for nearly 13 years. They have a happy home with 2 little angels, "full and boring".
After the 31st SEA Games, Khanh Thi – Phan Hien revealed that they would hold a wedding, expected at the end of this year.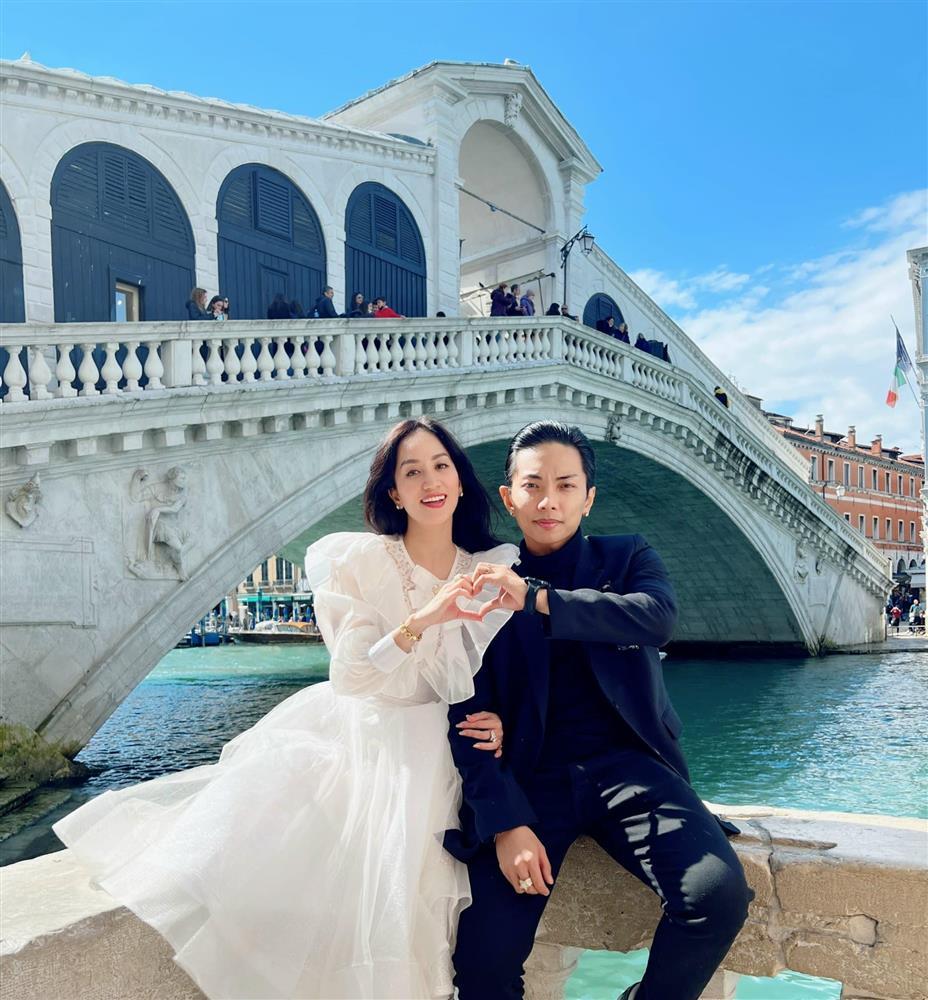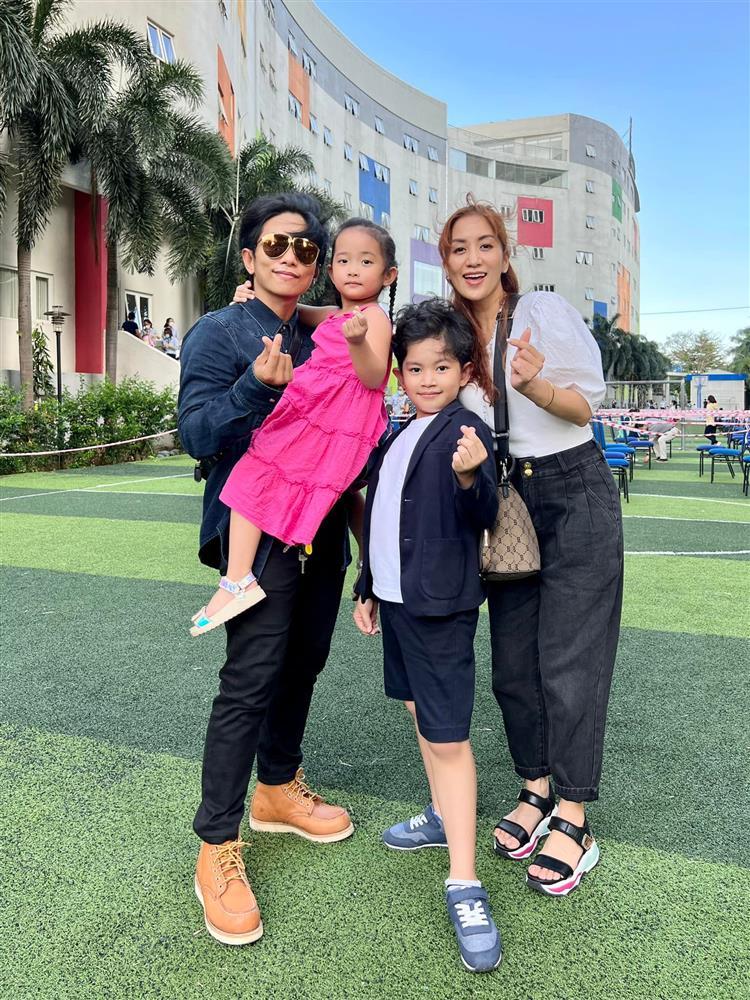 Happy home of Khanh Thi – Phan Hien.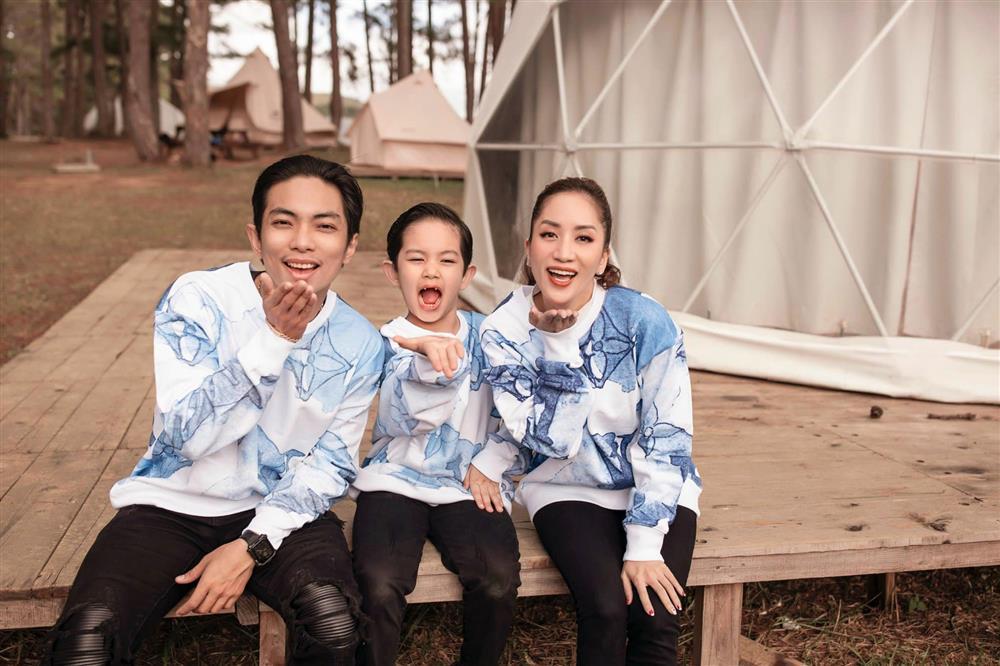 Khanh Thi – Phan Hien's Kubi had a special talent in dancesport from a very young age, and was commented to have enough qualities to follow in his parents' footsteps.
Zen
According to Vietnamnet
You are reading the article
What is Phan Hien's attitude to the old story of Khanh Thi – Chi Anh?

at
Blogtuan.info
– Source:
2sao.vn
– Read the original article
here