Giáo dục
Life Style
Asia's top famous professor advises parents to keep their children away from this class before the child is 6 years old.
Professor Li Mai Can is currently working at the People's Public Security University of China. She holds the position of Vice President of the Association for the Prevention of Juvenile Crime and Vice President of the National Branch of Legal Psychology of the Chinese Psychological Association.
However, she is widely known because she has a lot of experience, good views in raising children. Professor Ly Mai Can often gives useful advice to parents, helping them grasp the psychology of their children and have an appropriate educational direction.
In a seminar, Professor Ly Mai Can shared that today, up to 80% of parents who have not studied thoroughly have rushed to register their children for gifted classes and tutoring classes. Every parent wants their child to become perfect and develop comprehensively in terms of intellect, morality, aesthetics, and body.
This is not wrong. But if parents let their children study blindly, it will waste time, effort and money, but the efficiency will not be high. Therefore, Professor Ly Mai Can advises parents not to register their children for the following 3 types of classes, especially when their children are still too young and have not yet reached the age of 1st grade.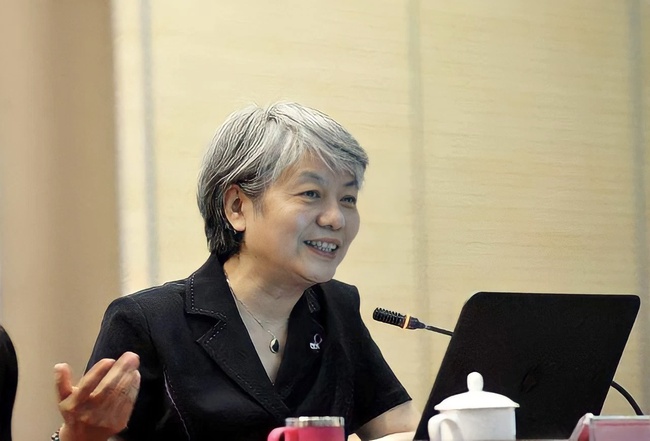 1. Prodigy Class
As the name suggests, this class is advertised with exaggeration, as if the child could become a prodigy after signing up. Not only that, these classes also have a learning program that embraces many things, a dense class schedule with the desire to help children "turn dragons into phoenixes" in an urgent time.
Prodigy class is very unscientific, affecting the brain development of children. More dangerously, it can cause children to form fanciful and vain ways of thinking, leading to neglect in learning later. Parents need to put their faith in the right scientific and educational views. Learning is the process of making efforts to accumulate knowledge, it cannot be learned in a day or two.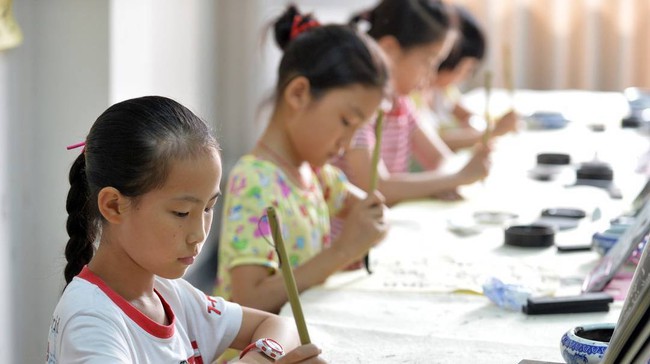 2. Famous class, famous school
Every parent has great expectations for their child. They expect their children to pass high and achieve many academic achievements. Therefore, from a young age, they have chosen a specialized school for their child. They want their children to study in famous schools, have a long history of academic achievements, and are known by many people to be "bright face".
However, each child's learning ability is different. Parents who set too high expectations will cause a series of psychological consequences for children: Fatigue, pressure, depression, guilt for being inferior to friends, etc. Even children can lead to harmful behavior. himself because he suffered severe damage.
Instead of chasing after famous schools, parents should understand their child's ability to choose the right school. When learning in a suitable environment, new children feel comfortable and happy. Only then can you maximize your potential.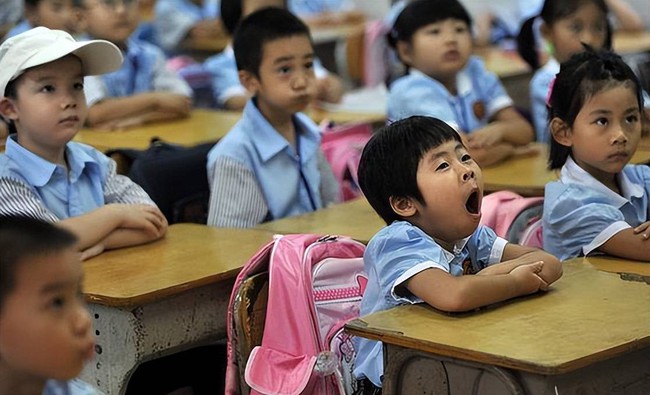 3. The class is too crowded
When bringing their children to classes, parents often have the same question: "What is the class size? If the class is overcrowded, is the learning quality guaranteed?". And of course they all expect the class not to have too many students. Because of this, new teachers have a lot of positive energy to take care of and guide each child. This certainly helps children make great progress.
If the class is too crowded, of course the teacher can hardly cover the class. They cannot give detailed instructions to each student. On the child's side, there will be few opportunities to interact with the teacher, the knowledge received is not much, does not develop according to the set schedule. Therefore, do not enroll your child in overcrowded classes.
Instead of forcing children to participate in anti-scientific classes, why don't parents let their children learn according to their interests, let them discover new things on their own. Here are good classes for your child's later development.
English Course: If your child is passionate about the English language, often watches movies, listens to music in English, parents should register their children for a course. Learning English well brings a lot of benefits to the future, opening up good job opportunities.
Swimming lessons: Regardless of whether children participate in competitions later on, parents should still let their children learn swimming skills and skills to save people from drowning. This is a course that brings many benefits such as: Health training, physical development, limiting the risk of drowning, etc.
Martial arts courses: If your child is full of energy, you can sign him up for martial arts classes. When participating in the course, children will improve their confidence, exercise their health, know how to protect themselves and help the vulnerable.
In addition, parents can register for gifted classes depending on their child's interests such as playing the piano, dancing, modern dance, chess, etc. These are all healthy subjects that help children relieve stress. straight and improve many skills. However, parents should not register too many courses at once, should consider the ability of their children and the financial ability of the family.
https://afamily.vn/Giao-su-noi-tieng-chau-a-khuyen-cha-me-cho-con-tranh-xa-kieu-lop-nay-truoc-nam-6-tuoi-hao- ton-tien-bac-tham-chi-la-huy-hoai-con-20220524104915021.chn
You are reading the article
Asia's top famous professor advises parents to keep their children away from this class before the child is 6 years old.

at
Blogtuan.info
– Source:
Afamily.vn
– Read the original article
here