Life Style
Star
Cao Thai Ha apologizes for the statement "becoming my father's wife in the next life"
A statement referring to the late father in the 2021 talk show of Cao Thai Ha was suddenly dug up by netizens. Many people strongly criticized the actress Underground Storm because words are not wise.
Specifically, she shared as follows: "I have a terrible bond with my father. On the day Ha's father was about to die, Ha took his father's hand and said: "Dad, maybe in a previous life, you and I were lovers, but surely love is also very fierce, love must also be suicide up and down, that's why we love each other like this in this life, so in the next life we ​​will continue to love each other have three more children, let's be husband and wife, let their love be more sublimated.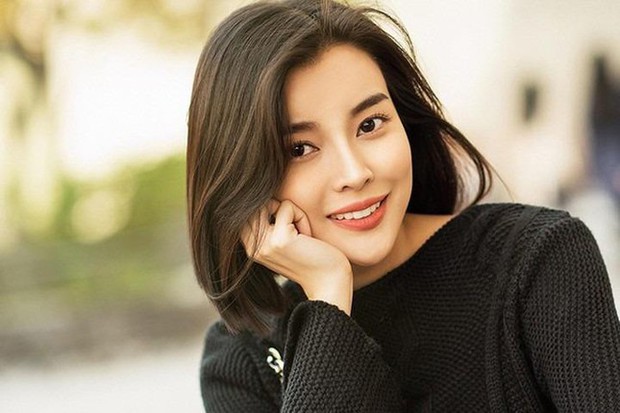 Cao Thai Ha caused controversy because of his statement related to his late father
This statement made the audience think that she spoke without thinking, deviating and going over the limit. Netizens immediately flooded into the personal Facebook of the "stoned" actress, leaving heavy comments.
Cao Thai Ha was surprised when her personal page suddenly received many negative comments. She expressed surprise: "Wow, I just got to the gym and saw that everyone was commenting, Ha didn't understand anything," she said.
On the morning of May 25, actress Bao Ngam apologized for her misleading statements. She said that the words were not clever enough to cause the unfortunate incident.
Cao Thai Ha explained: "Ha shared that in nostalgia for her late father. When he was alive, he always loved, protected and guided Ha to become a person. Maybe the words Ha said unintentionally made everyone It's Ha's fault, Ha apologizes. But actually, what Ha simply said was to express Ha's love for her father. A love between children and parents. the one who was born is extremely sacred and respectful".
Sharing more, Cao Thai Ha said that she would take responsibility for her statements and learn deeply from the above incident. She apologized to the audience for her misleading statement in a negative way.
"An emotional talk show was deliberately cut like that, causing everything to change meaning and cause misunderstandings. People watching the clip may think that Ha has a wrong idea, everyone has the right to judge Ha because Each person's opinion is hers, but even when telling that story, Ha is also trying to be strong when talking about her pain. This is Ha's only share on this issue and permission Ha didn't have any more answers," she said.
Cao Thai Ha's apology received the attention of netizens. Many viewers advised her to be careful in her speech as a public figure.
One account commented: "I'm a public person, of course I'm married to hundreds of surnames, my speech must be ethical and consistent with fine customs and traditions. People can idolize and respect me, but Just one action, or one deviant statement is a great trade-off. I hope you learn from it, listen and understand."
"You should think before you speak, you can't be blamed for using the wrong words to make people misunderstand", "You're a good actor. I'm not asking you to be an orator, a speaker. or a good MC. So please consider this as an experience, a lesson when communicating to do better later. girls admire. So I don't blame you, but encourage you", other comments left.
You are reading the article
Cao Thai Ha apologizes for the statement "becoming my father's wife in the next life"

at
Blogtuan.info
– Source:
Kenh14.Vn
– Read the original article
here