According to the evaluation of people who have lived and come to Hai Phong, this is a "pleasant" land because eating is delicious and playing is fun.
When it comes to Hai Phong tourism, we must mention Cat Ba island, Do Son beach and Thien Van hill (Kien An district). All 3 of these places never let you down. The coastal roads, the natural cliffs on the side of the road, the rows of red phoenix trees… to the delicious dishes that only people from the sea can have.
Here are some outstanding check-in points of Hai Phong that you should not miss:
Celestial Hill
It will be surprising if we say that Hai Phong has a miniature Da Lat right in the heart of the city. Many Hai Phong people have heard of Thien Van Hill but have never visited or if they have been, they will not be surprised by its beauty at this time.
The beautiful scenery at Thien Van garden view makes you surprised
Located about 10km from the city center, Thien Van hill is located in Kien An district of Hai Phong city.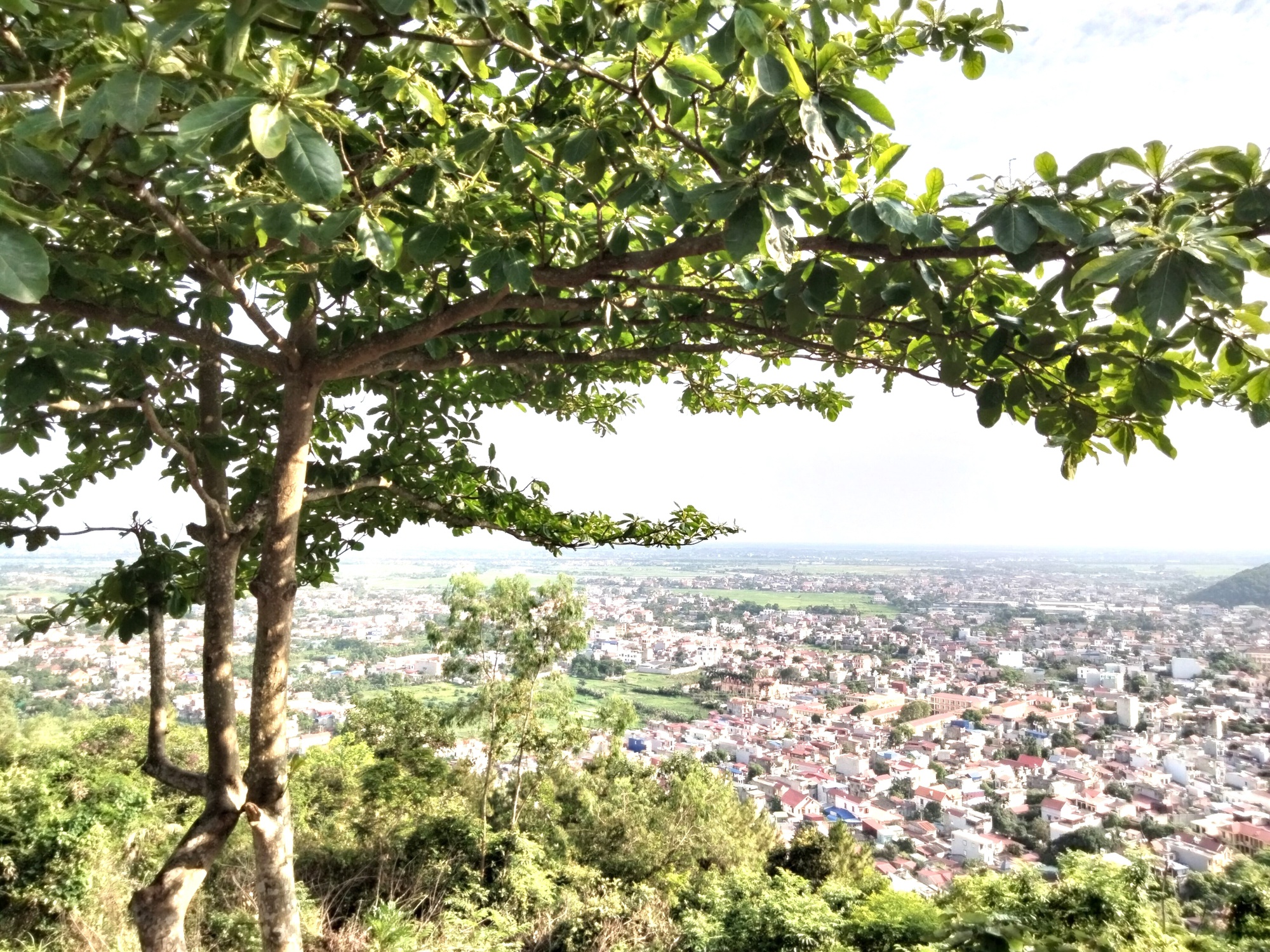 Every corner of Thien Van hill makes you interesting and new
The road to Thien Van hill is very convenient, the road is smooth and wide, surrounded by pine hills. You can choose to go by car, motorbike or walk or bike up the hill. From the foot of the hill, it takes about 10 minutes to move to the top of the hill. During the journey up the hill, you will feel like you are lost in another world because of the peace, clarity and coolness of the whole pine hill.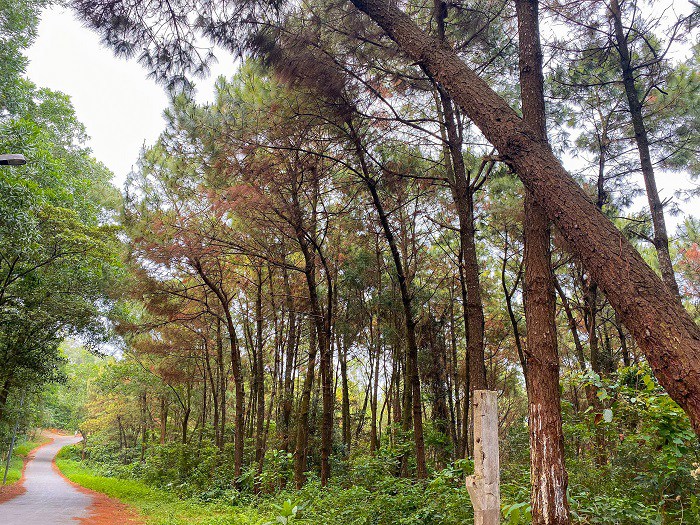 The winding road to the romantic Thien Van hill. Photo: TL
Halfway down the hill is an extremely interesting check-in point called Thien Van Garden view. This is an extremely good check-in point for those who love virtual living or intend to take a group of friends and family for a weekend picnic.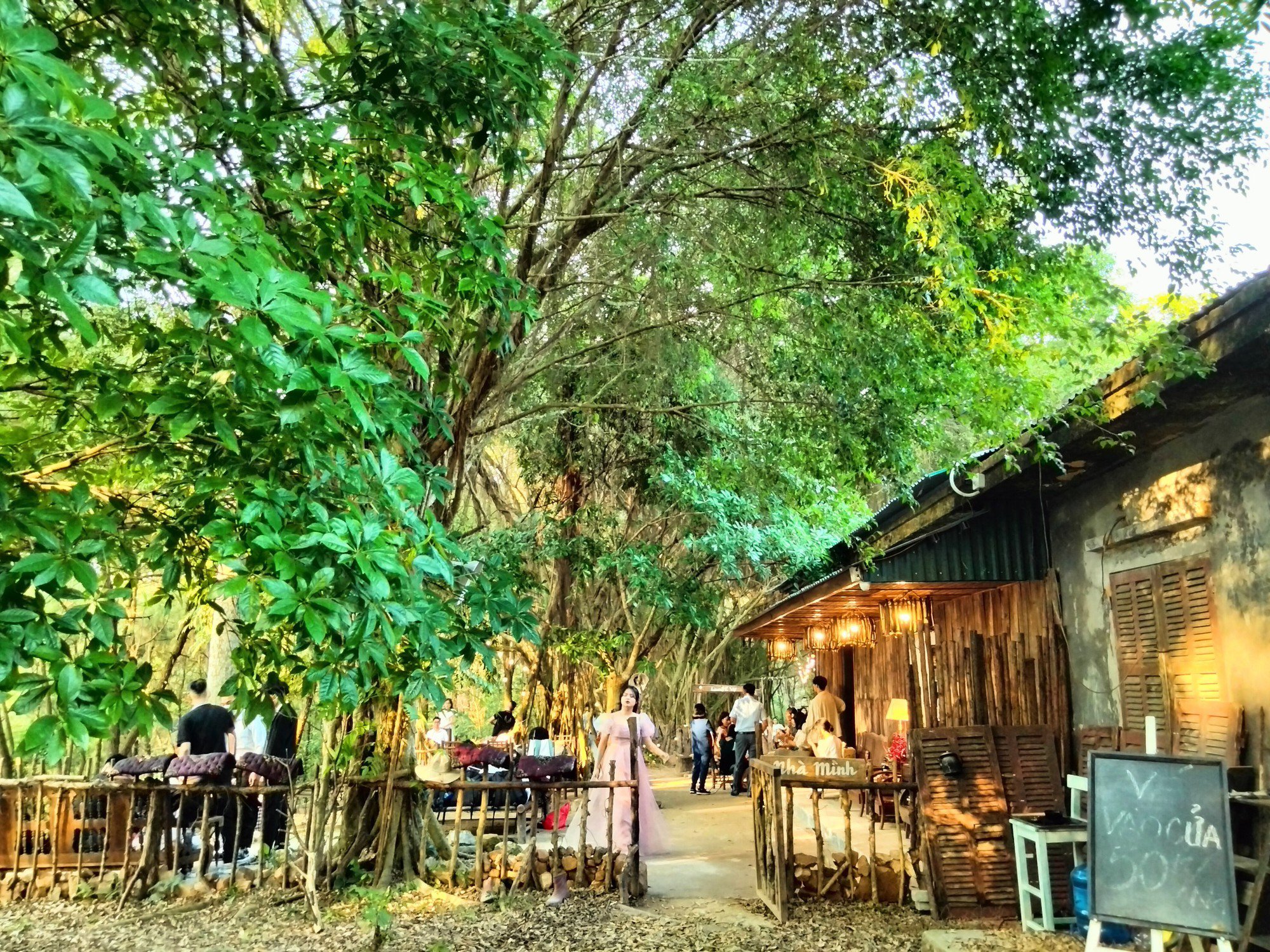 The entrance ticket to the "virtual living" area at Thien Van garden view is 50,000 VND/person with no time limit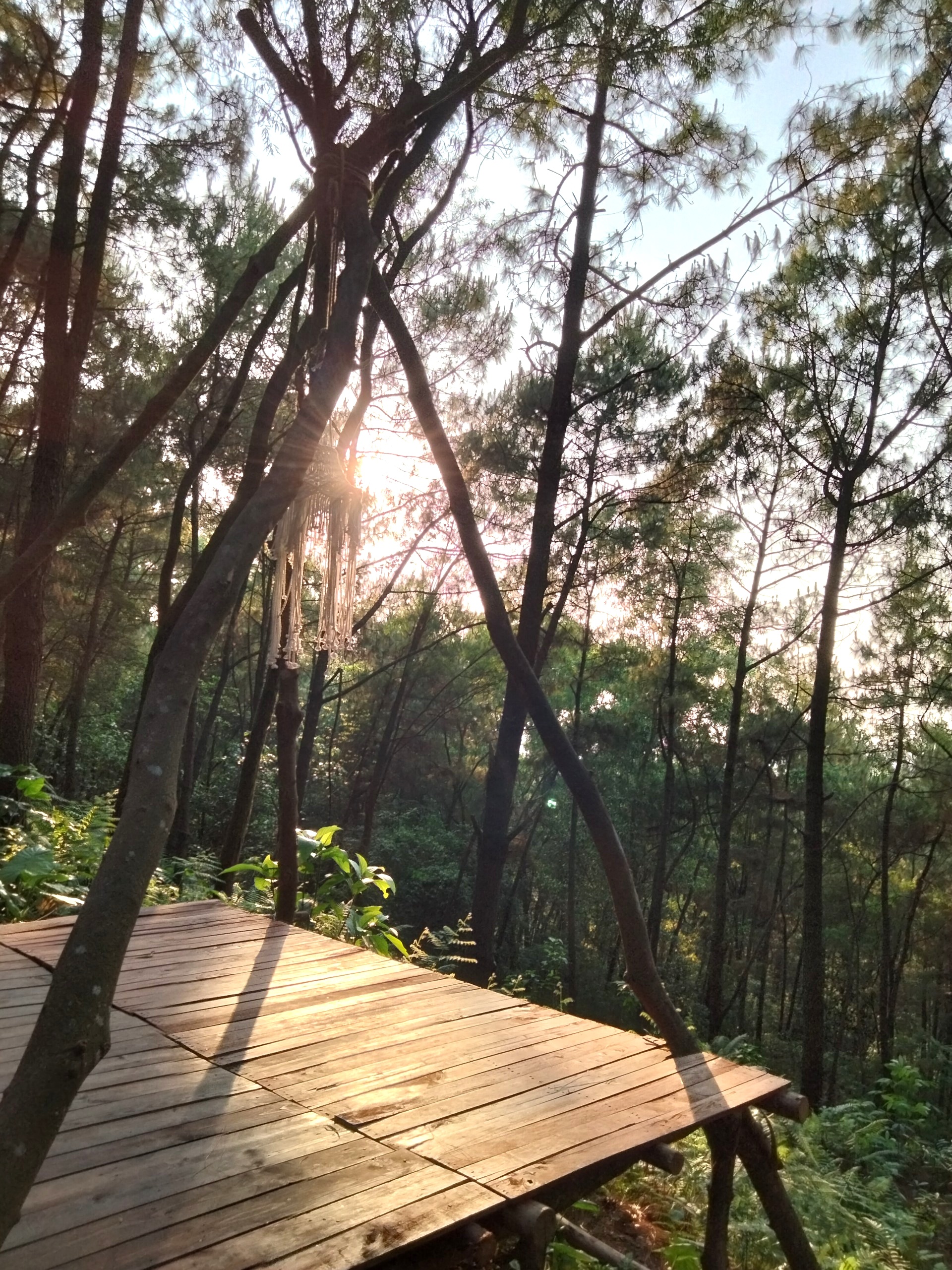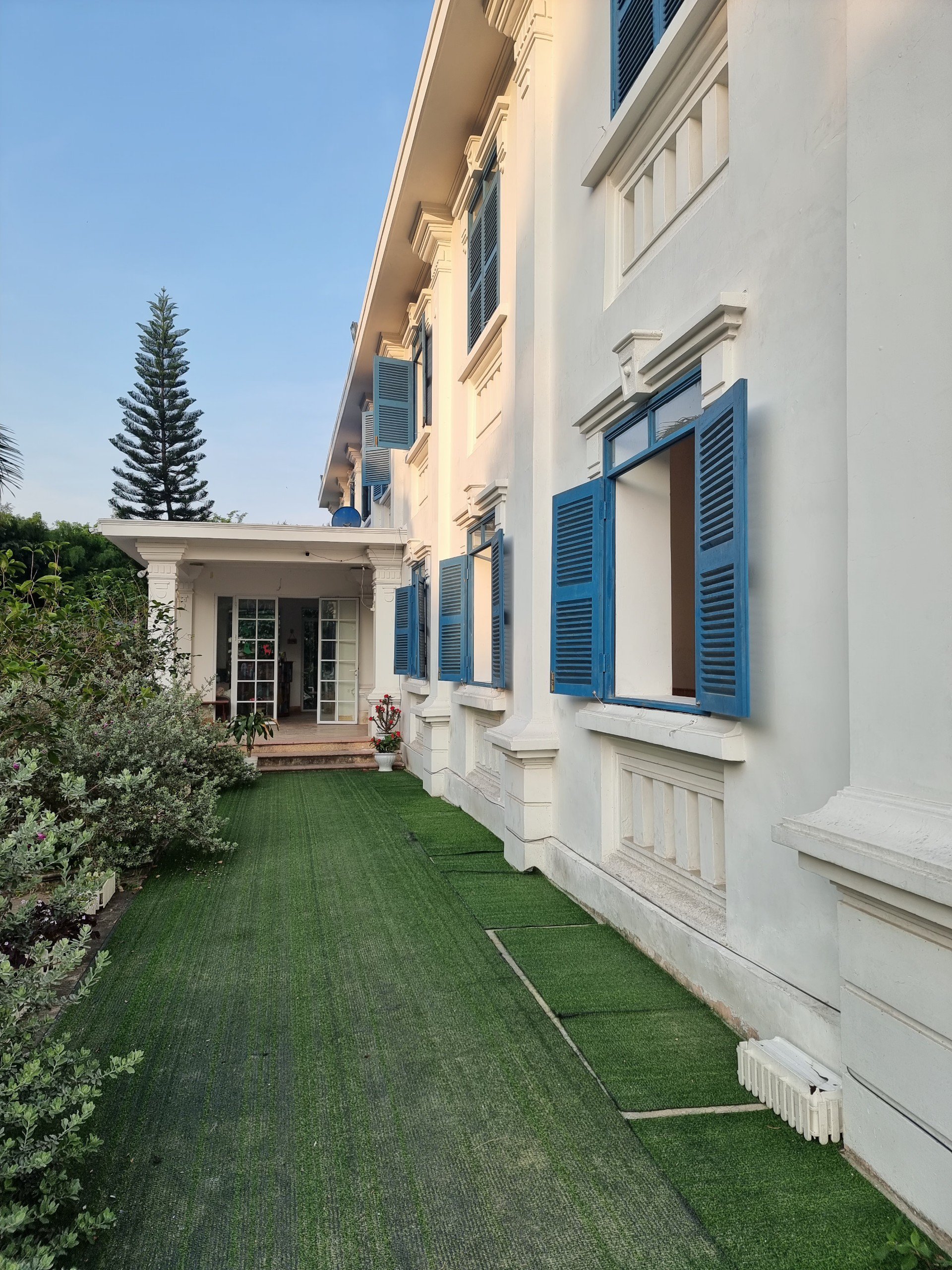 Accommodation area for tourists if they want to stay on Thien Van hill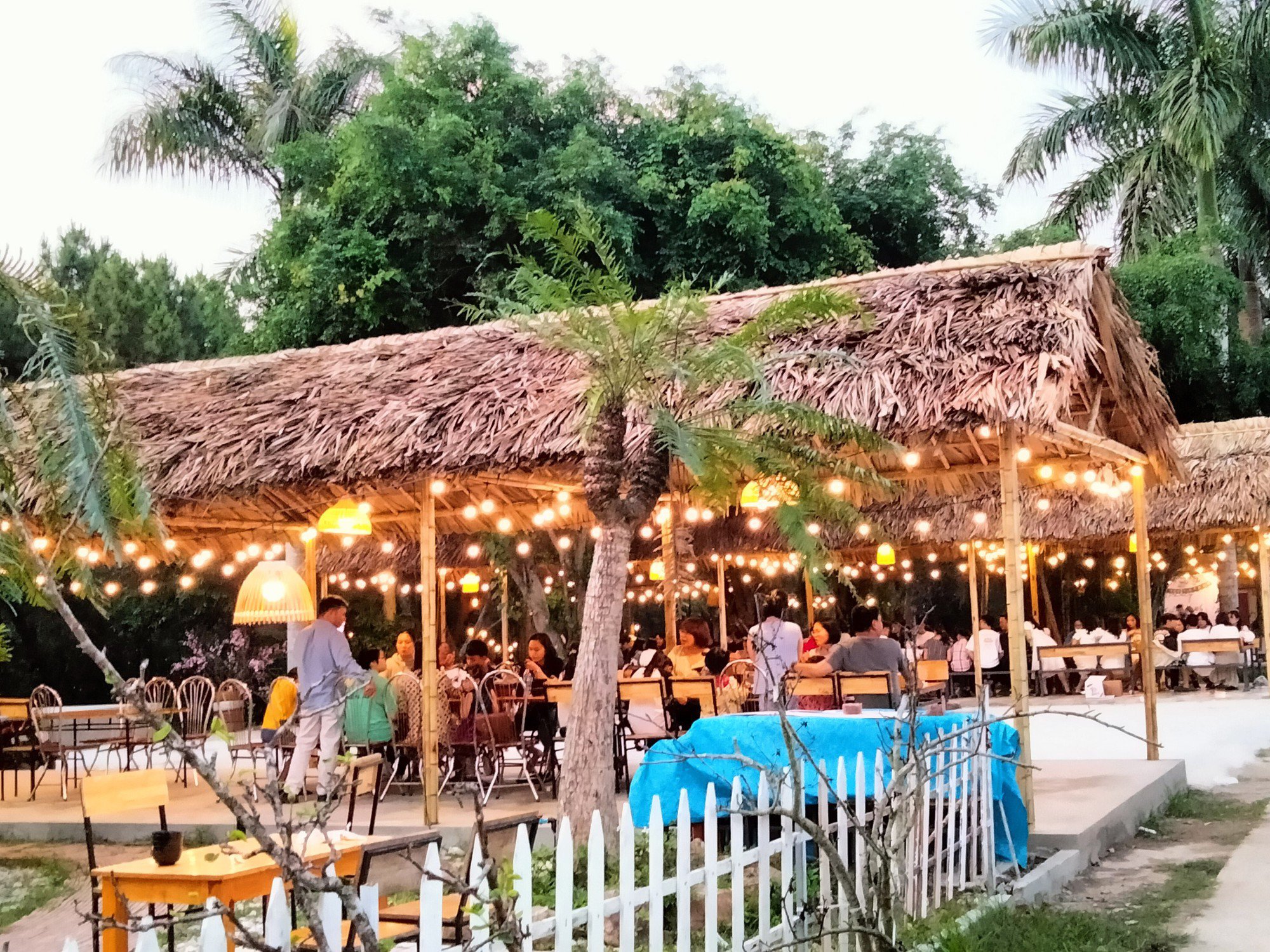 If you take your family for a weekend picnic here, you can order a BBQ hot pot restaurant
Thien Van Hill has many attractive places for tourists to explore. Among them, first of all, it is the Phu Lien Observatory located on the top of the hill, at coordinates 113m. It is known that this place was built in 1902 when Vietnam was a colony of France.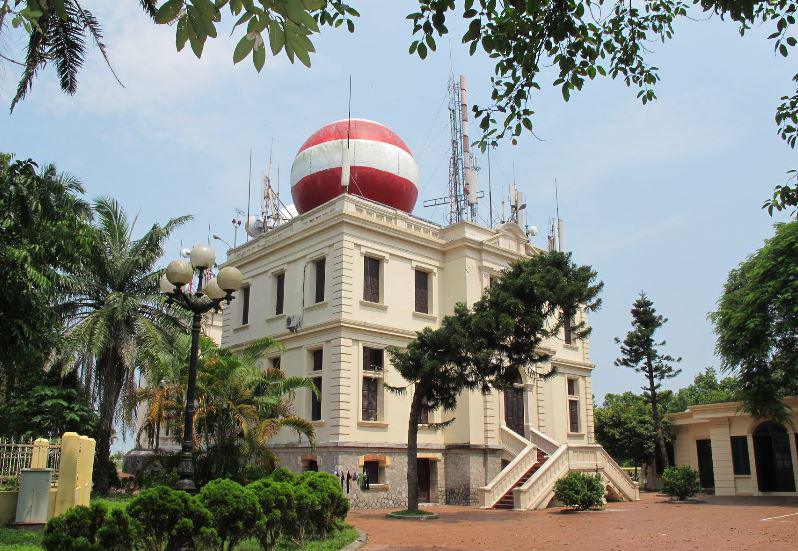 The hydro-meteorological station of the Northeast region is located at an altitude of 113m above sea level and was built in 1902 by the Governor General of Indochina Paul Doumer according to French architecture. This is also a work with the stature of a scientific center comparable to scientific institutions of advanced countries in the world.
Over the past 120 years, until now, this work has contributed a lot to hydrological forecasting activities for the whole North of our country and is called by the local government as the Hydrometeorological Station of the Eastern Region. North.
Standing on the Observatory, you will be able to see the whole land of Kien An and discover the beauty of the ancient architecture of this historical work.
Cat Ba
Located about 30km from the mainland, Cat Ba Island is a rare and beautiful island, known as the Pearl Island. Thanks to this isolation, Cat Ba Island still retains its pristine natural features.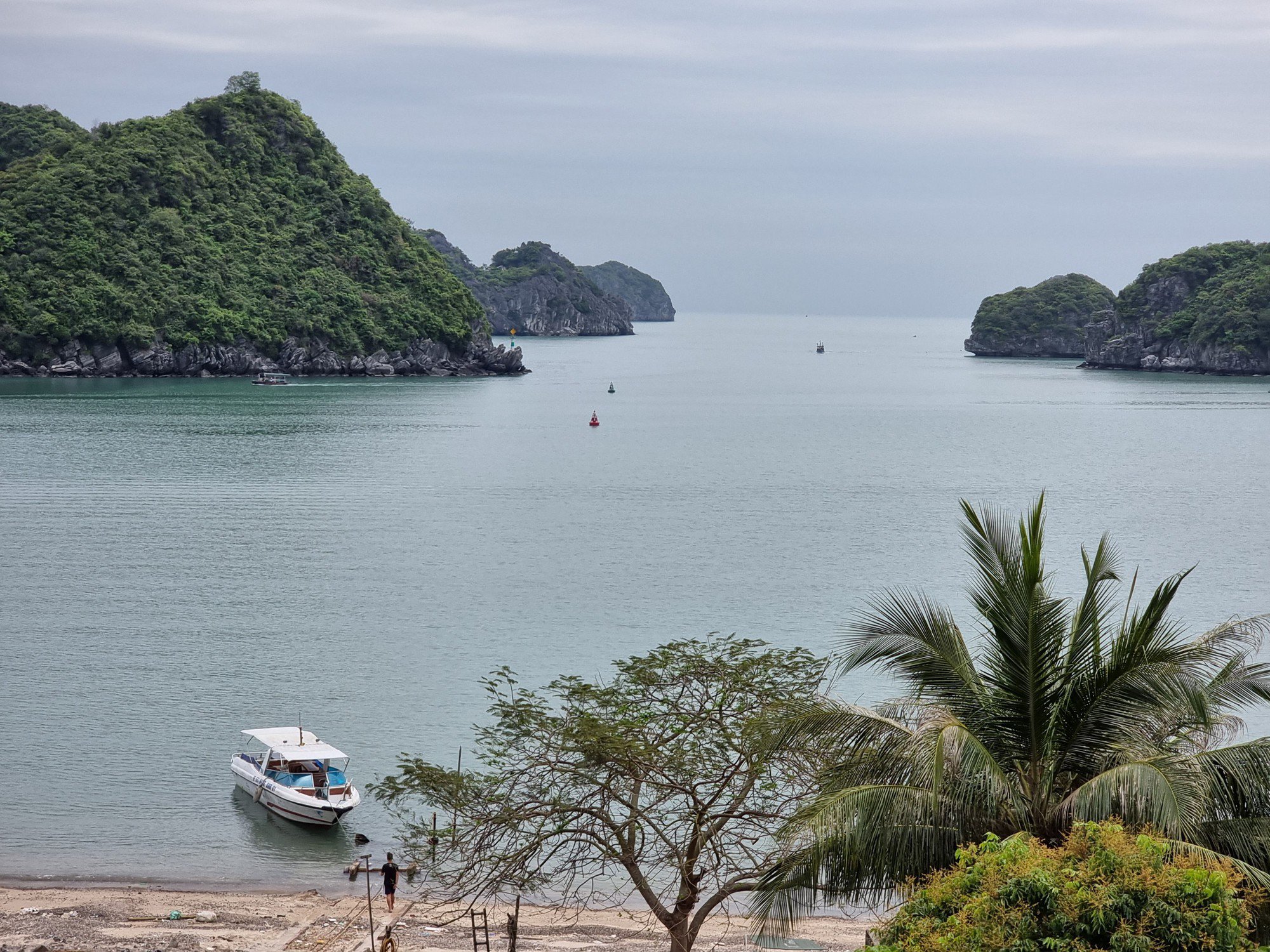 The natural beauty of Cat Ba makes visitors just want to come back
Traveling to Cat Ba regardless of the season, you can go any month of the year because each time, Cat Ba has its own beauty.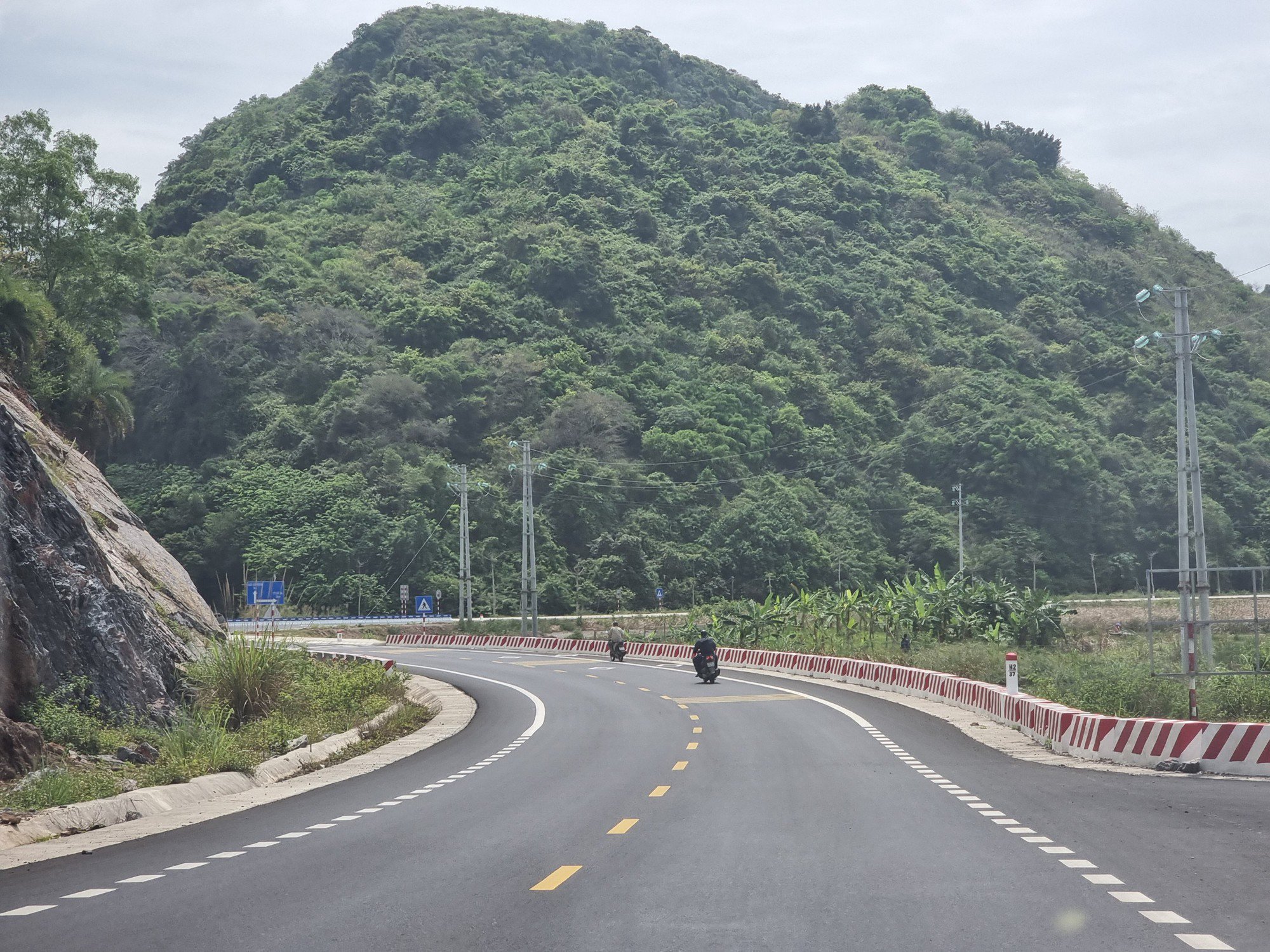 The road to Cat Ba is beautiful, smooth and spacious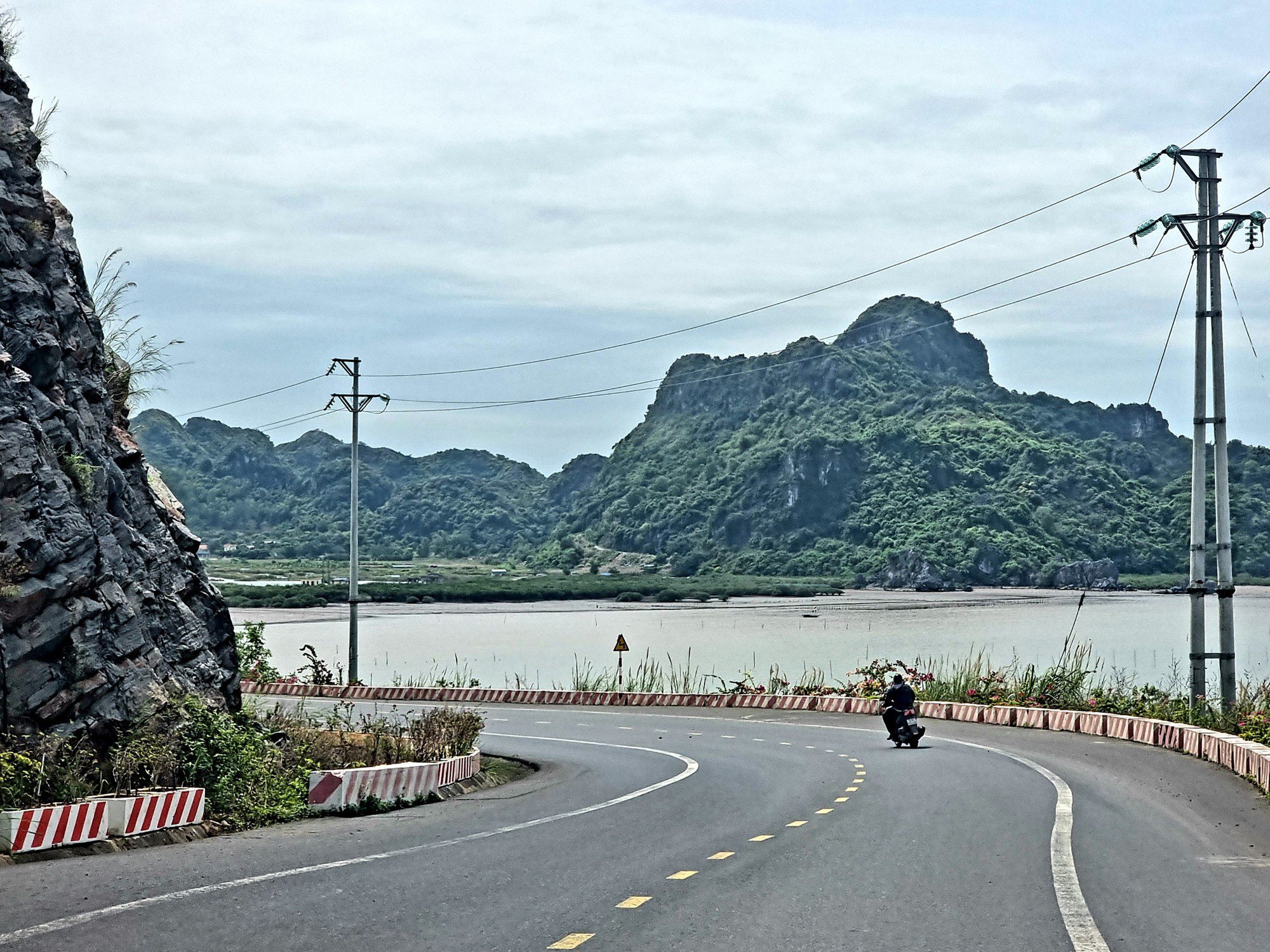 Many people choose motorbikes as a means of transportation to feel the breath of the small island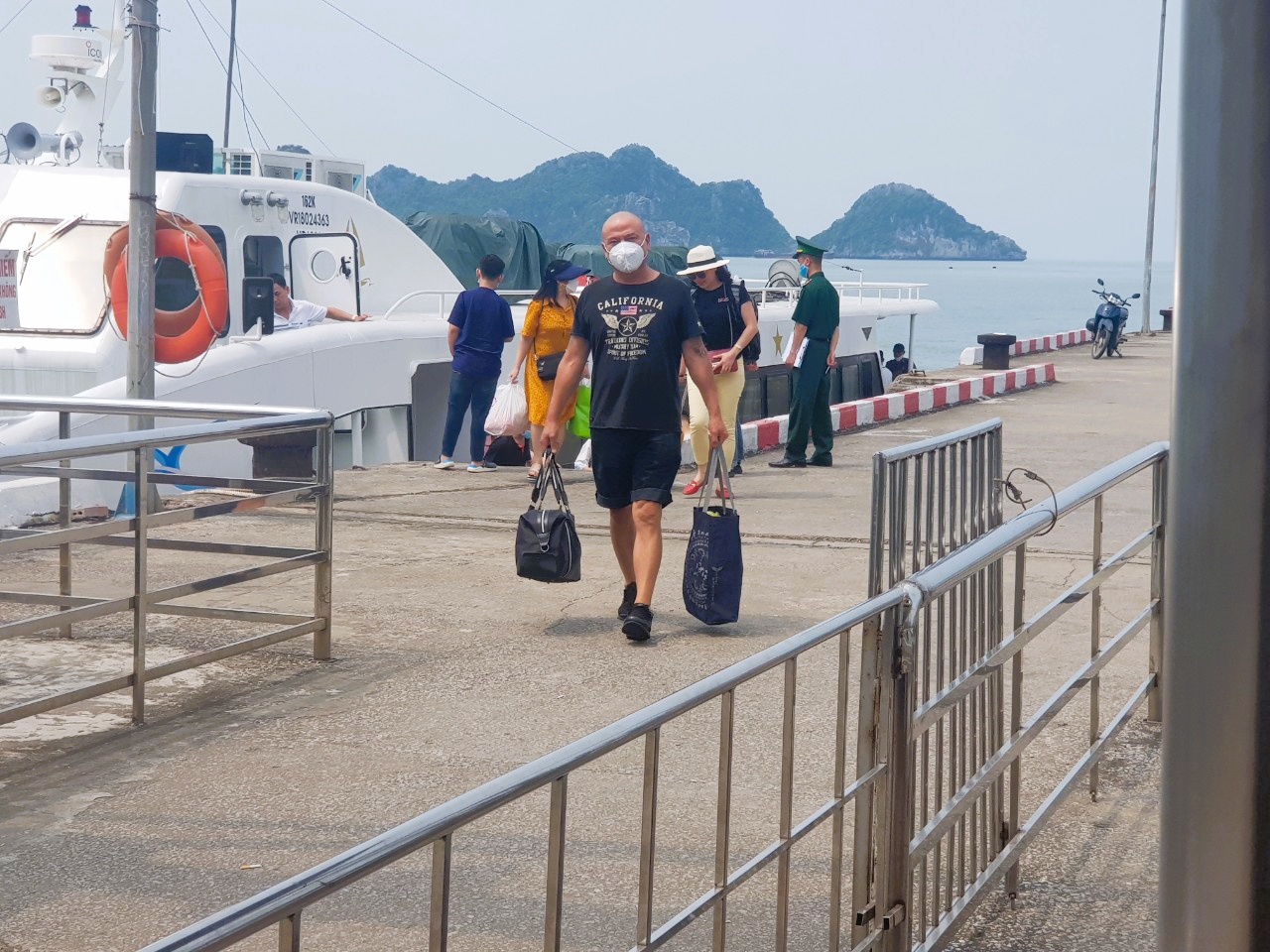 Or by boat to Cat Ba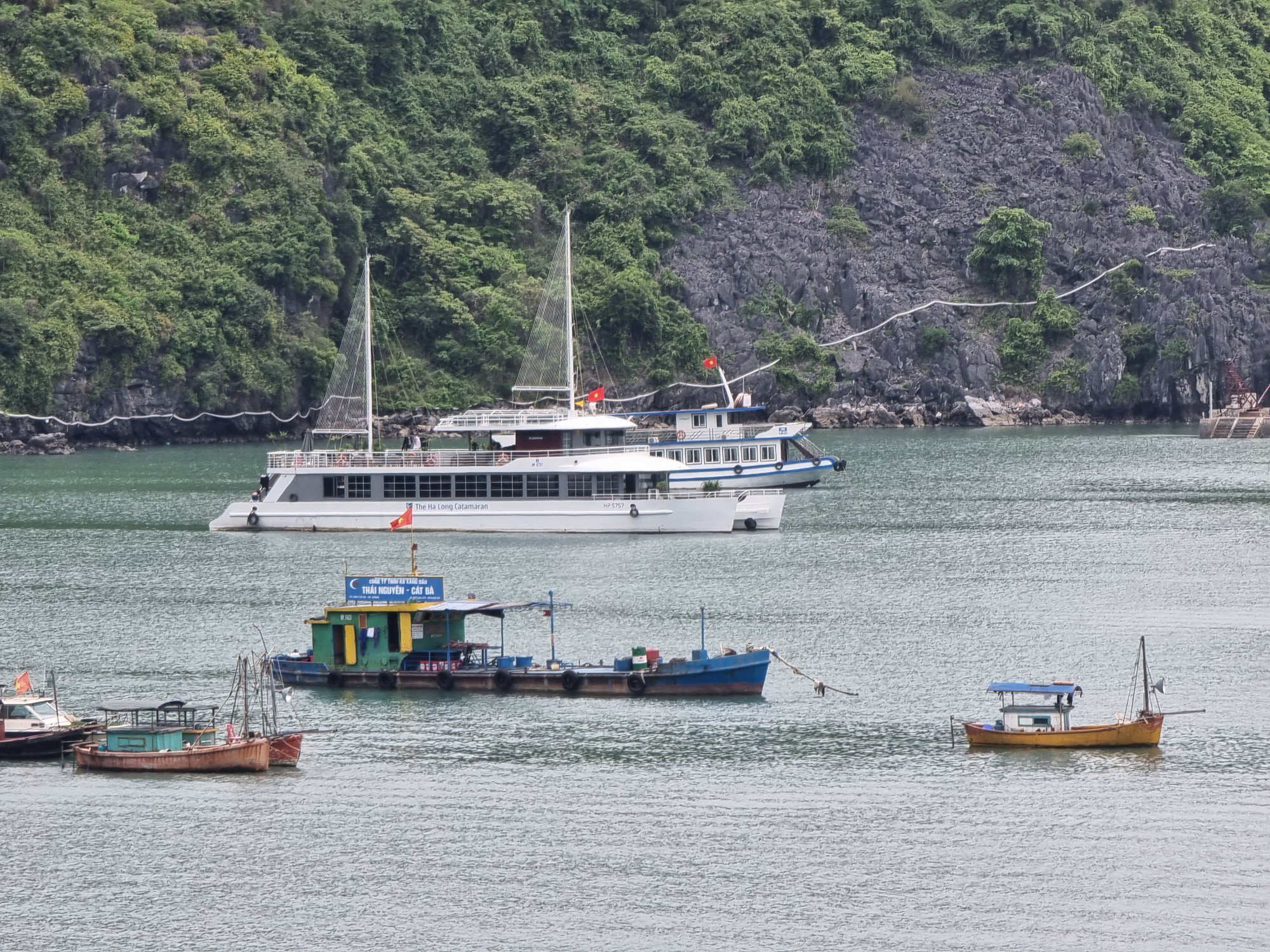 Beo wharf area where pick up and drop off guests to visit Monkey Island, Lan Ha Bay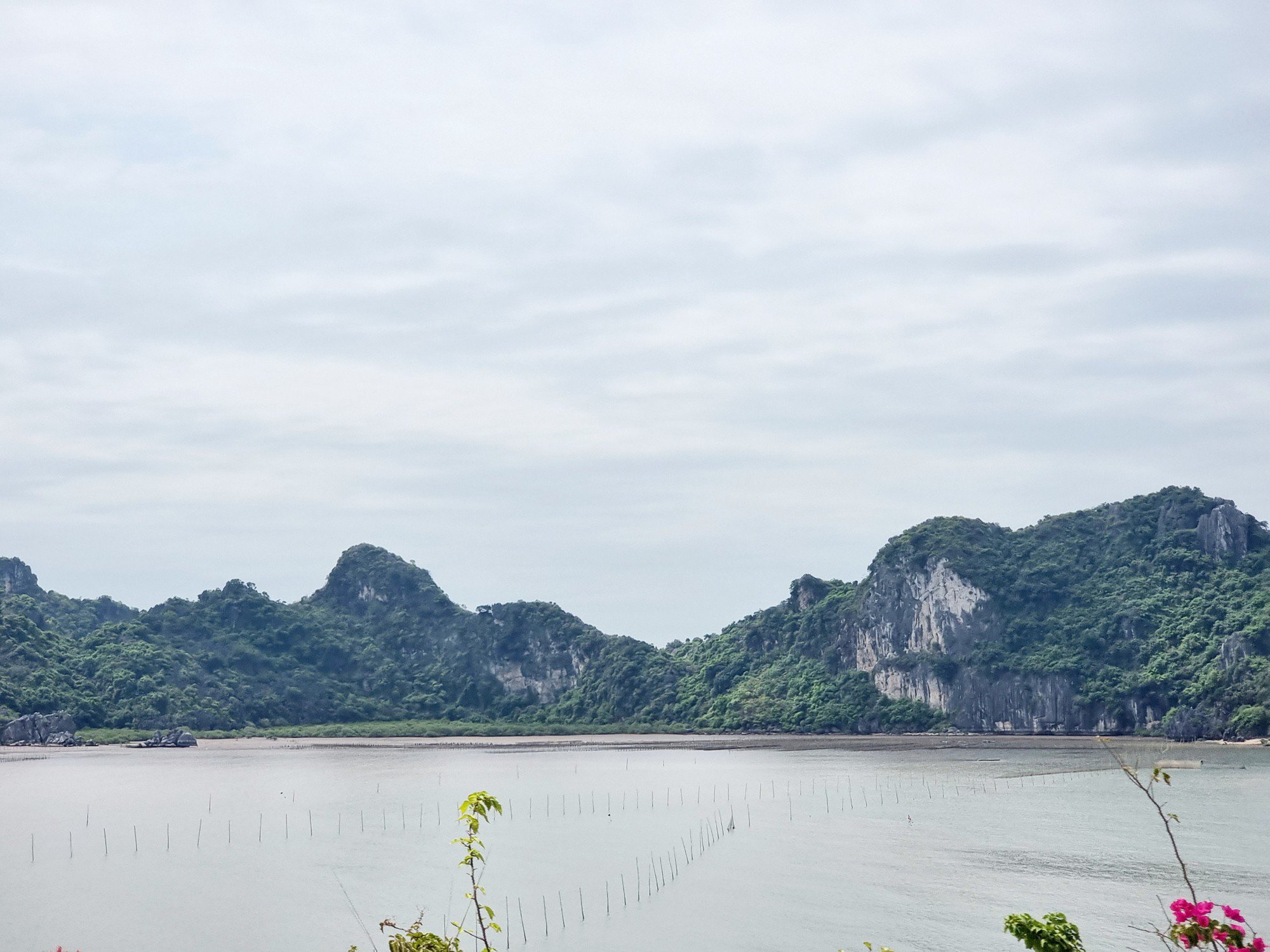 The way to Cat Ba is spoiled for you to check-in
There are two main modes of transportation to Cat Ba: road and waterway. If you go by road, you will have to get off a ferry (Got ferry) to get to Cai Vieng ferry. Running time takes about 20-30 minutes if not during rush hour or public holidays. If you go by water, you just need to be at Binh wharf to buy a ticket to get off the speedboat and rest for about 50-60 minutes to reach the town center.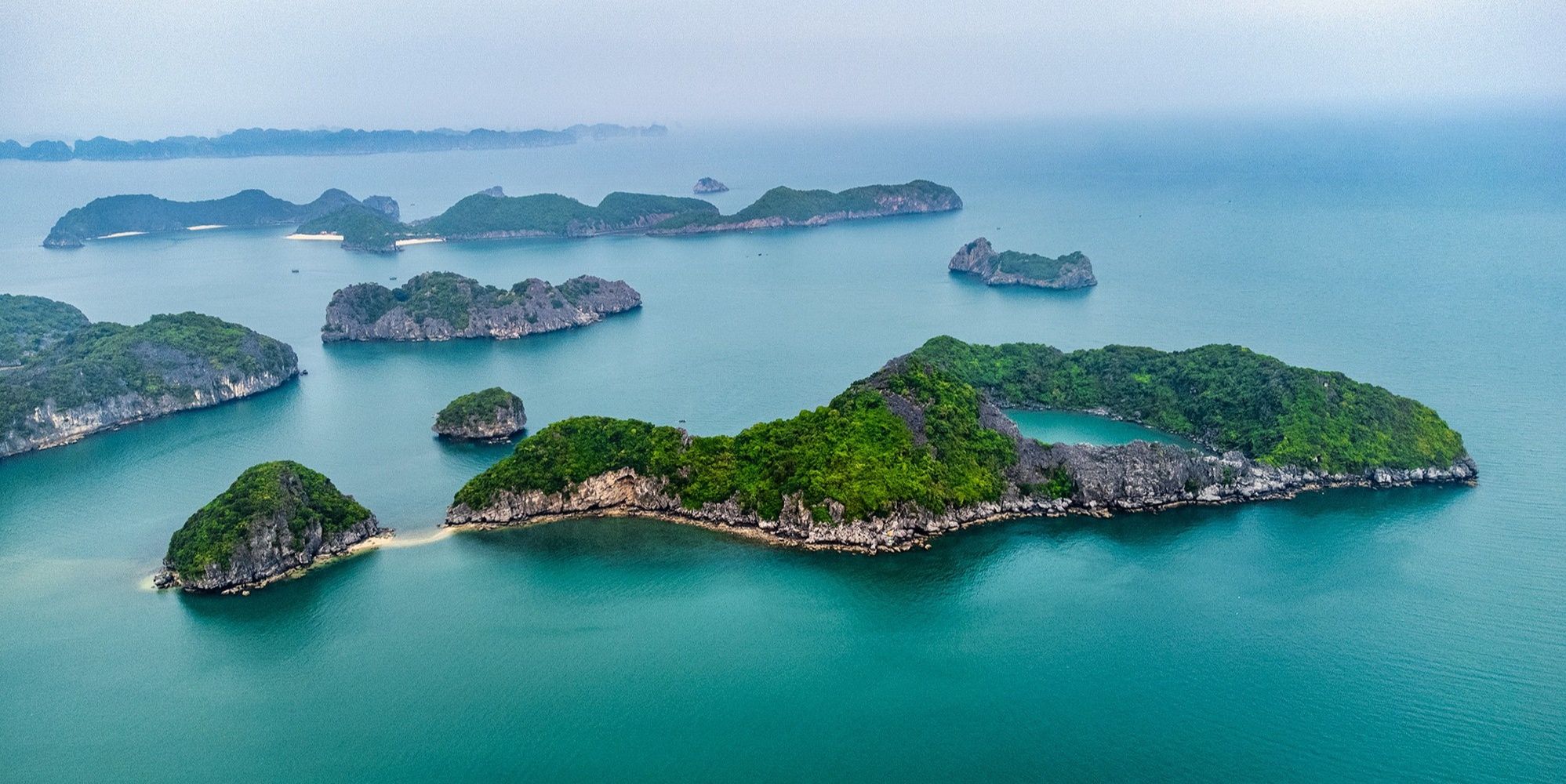 Cat Ba Bay seen from above. Photo: Xuan Thuy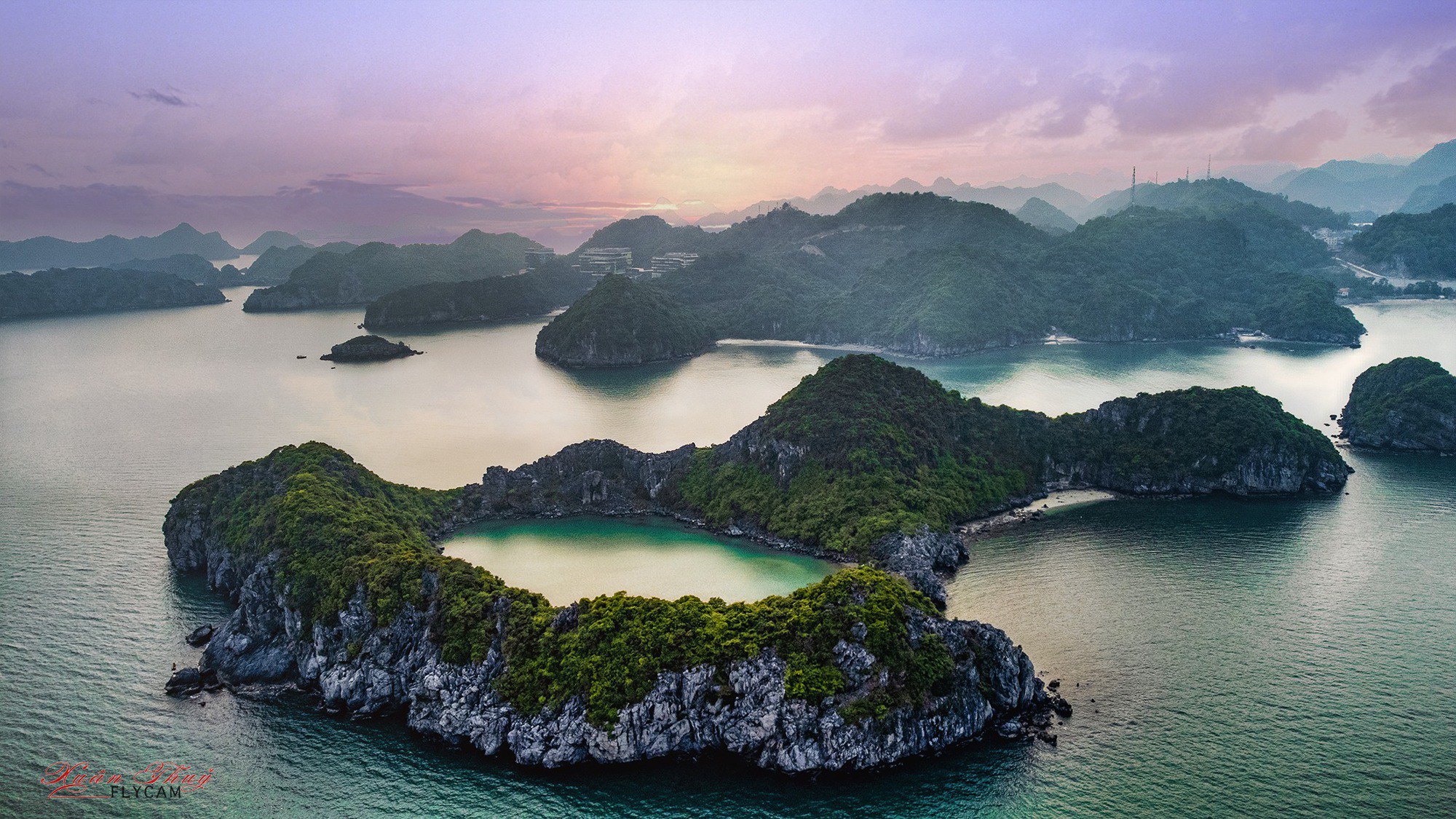 A corner of Cat Ba in the photographer's lens. Photo: Xuan Thuy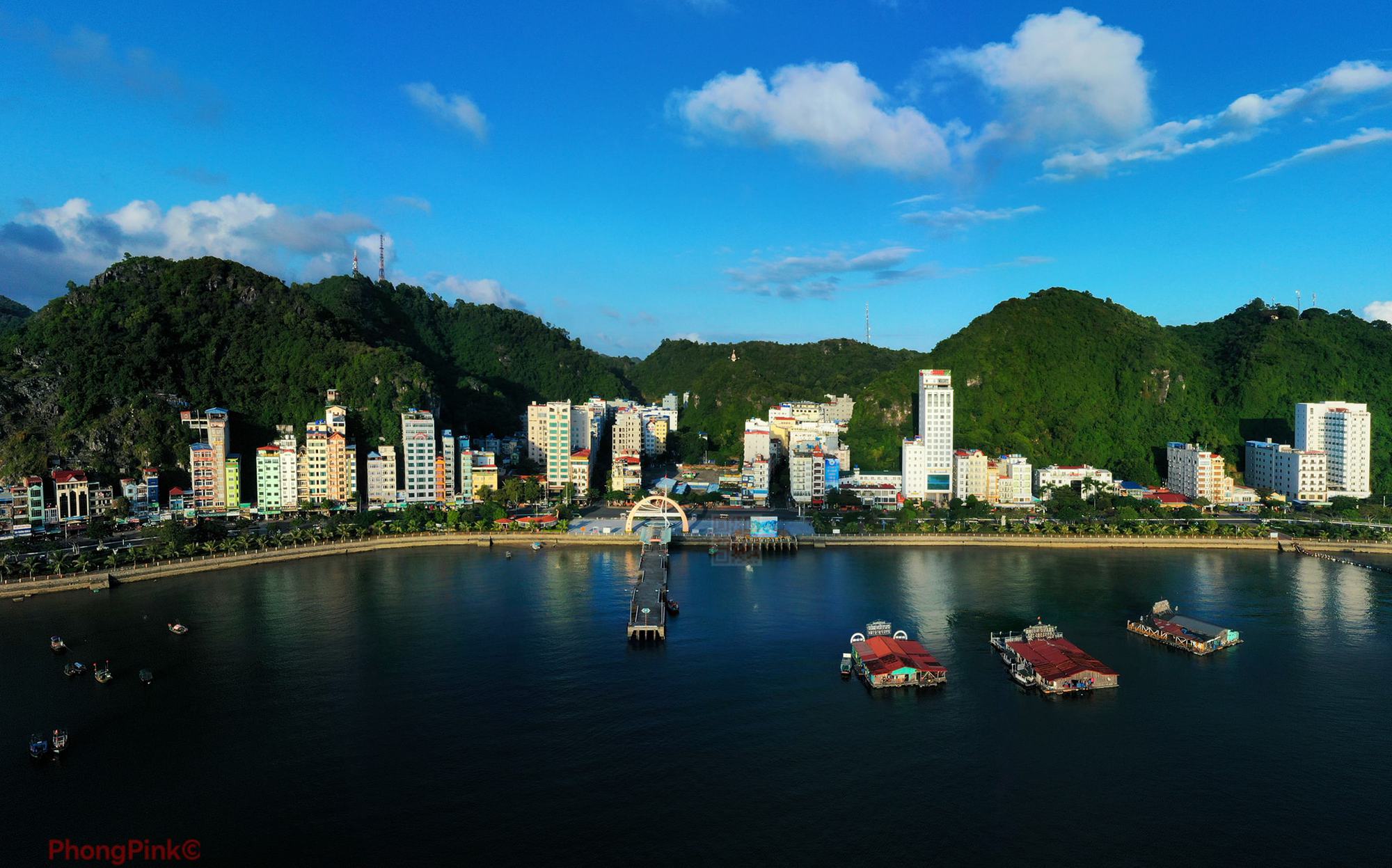 On the highway running into town, Cat Ba is like a miniature Hong Kong. Photo: Hong Phong
Each way gives you its own experience, depending on the way you choose, but either way will not disappoint you about this beautiful island land.
Food in Cat Ba is extremely rich, but the best is still seafood and mountain goats. Restaurants specializing in seafood right in town such as Cat Tien, Lan Ha, Vien Duong, Trang Nhung…. or choose a popular restaurant like Hong An 51 Tung Dinh etc..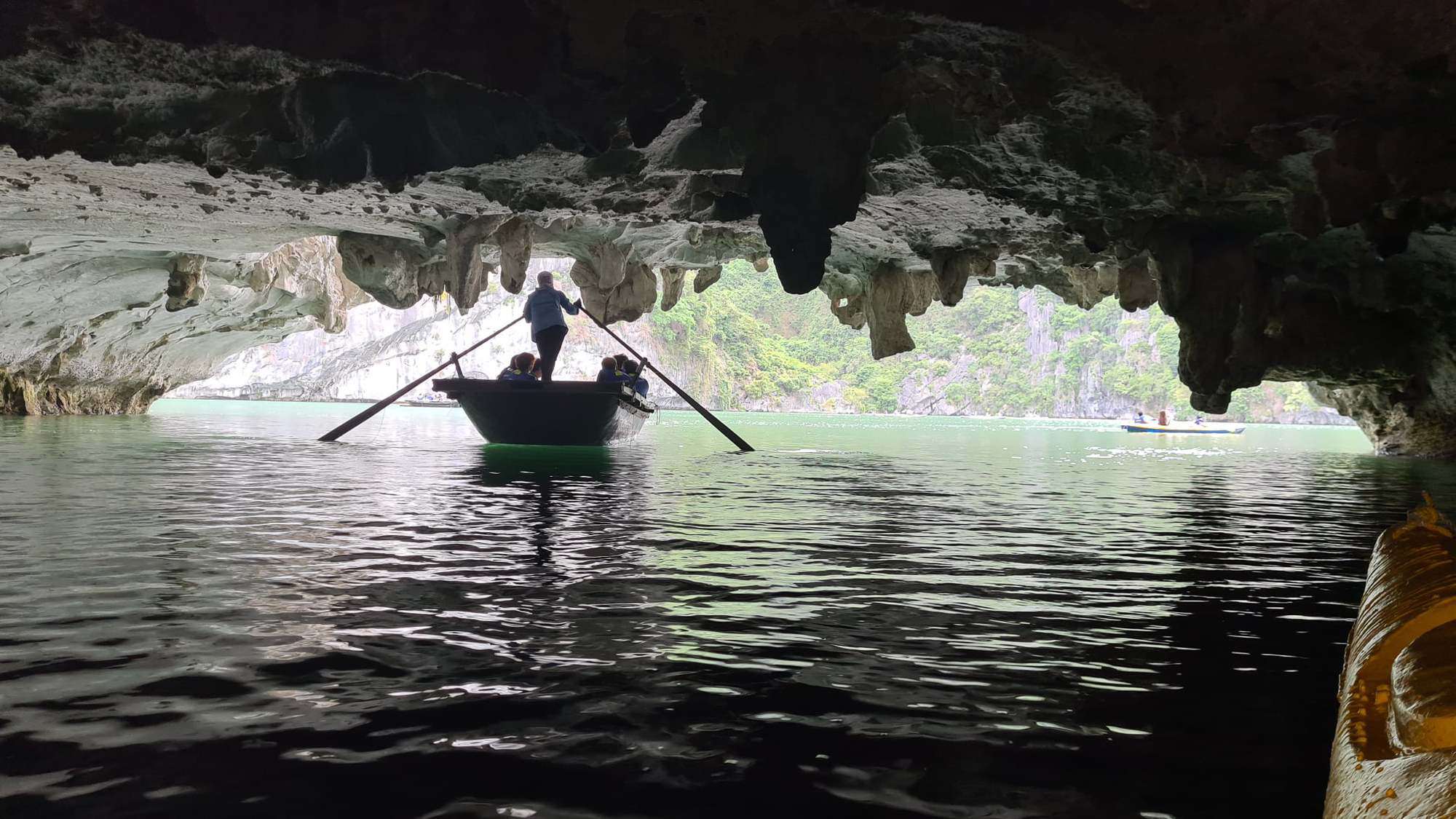 Boating to visit the cave gives you an interesting experience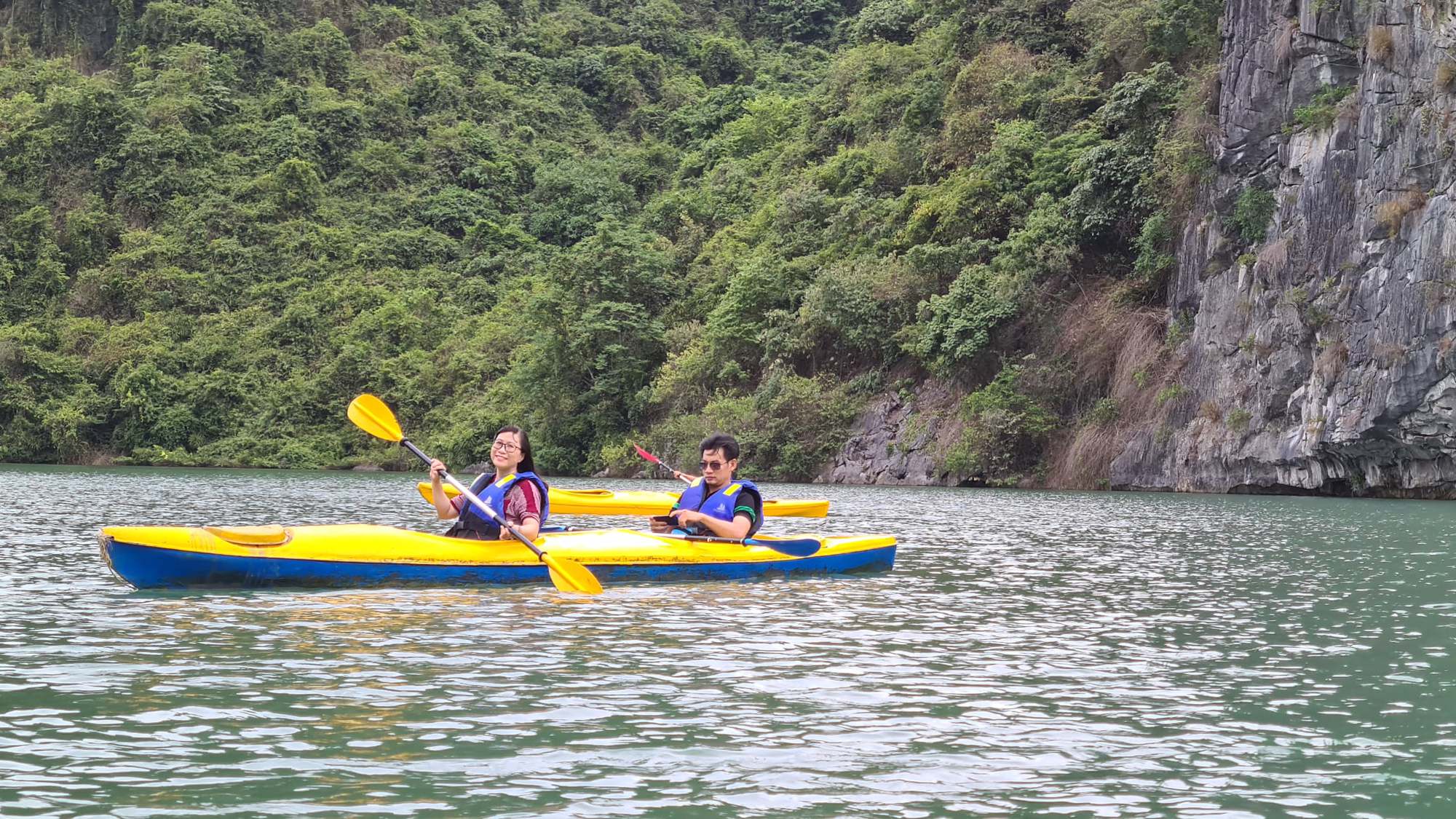 If you have time, you should experience kayaking once
If you have come to Cat Ba, you should experience some services such as walking through Cat Ba National Park, Kayaking, climbing, diving to see coral and entering the military medical cave, going up to the cannon fortress, etc.
Do Son
Compared to every year, Do Son this year really has a clear change in landscape and urban. Along the way to Do Son, you can stop to check-in the kilometer-long phoenix flower road and visit the Dragon Hill amusement park.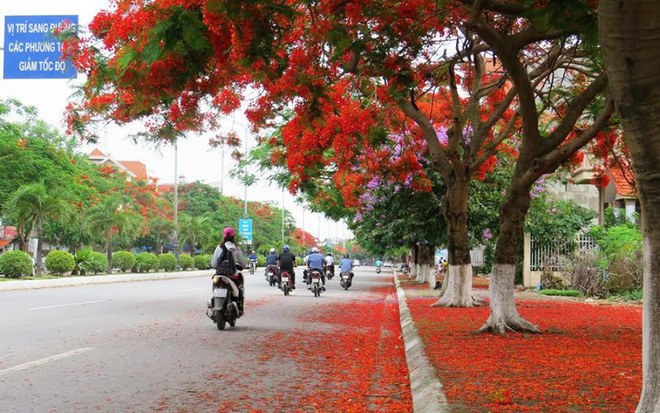 On the way to Do Son in the summer, you should not miss the virtual living corner with the phoenix-tailed range. Photo: TL
At the center of Do Son tourist area this year, the government has dedicated a pedestrian street to serve tourists to visit, have fun and live virtual. Do Son's advantage is beautiful scenery, fresh food, reasonable prices, but the only limitation is the dark alluvial sea, not as clear as Cat Ba. However, in the summer, Do Son beach is still crowded with tourists to visit and relax.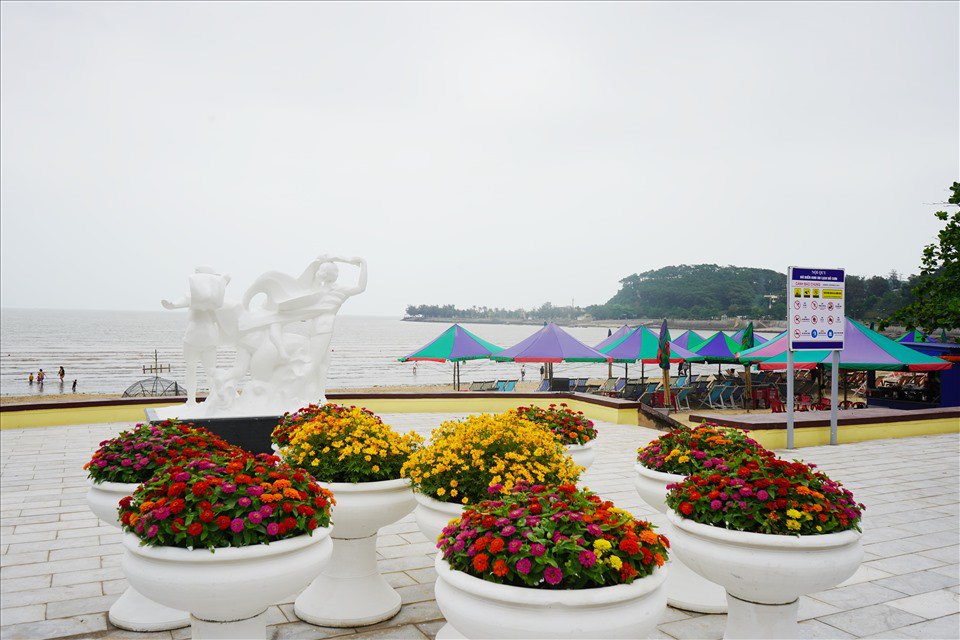 The pedestrian street has a length of 700m, starting from the Deer junction to Ngo Quyen guesthouse on the Van Huong – Zone 2 Do Son route. Photo: MD
Hotels in Do Son are many and varied with prices ranging from 400 thousand to 2 million dong (depending on room class).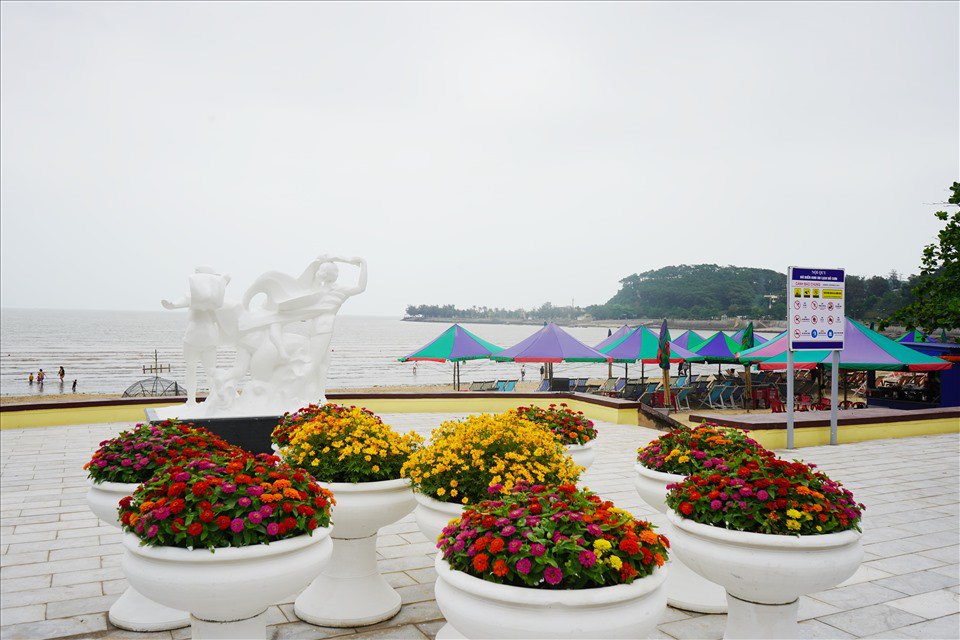 The walking street has a length of 700m, starting from the Deer junction to Ngo Quyen guesthouse on the route Van Huong – Zone 2 Do Son.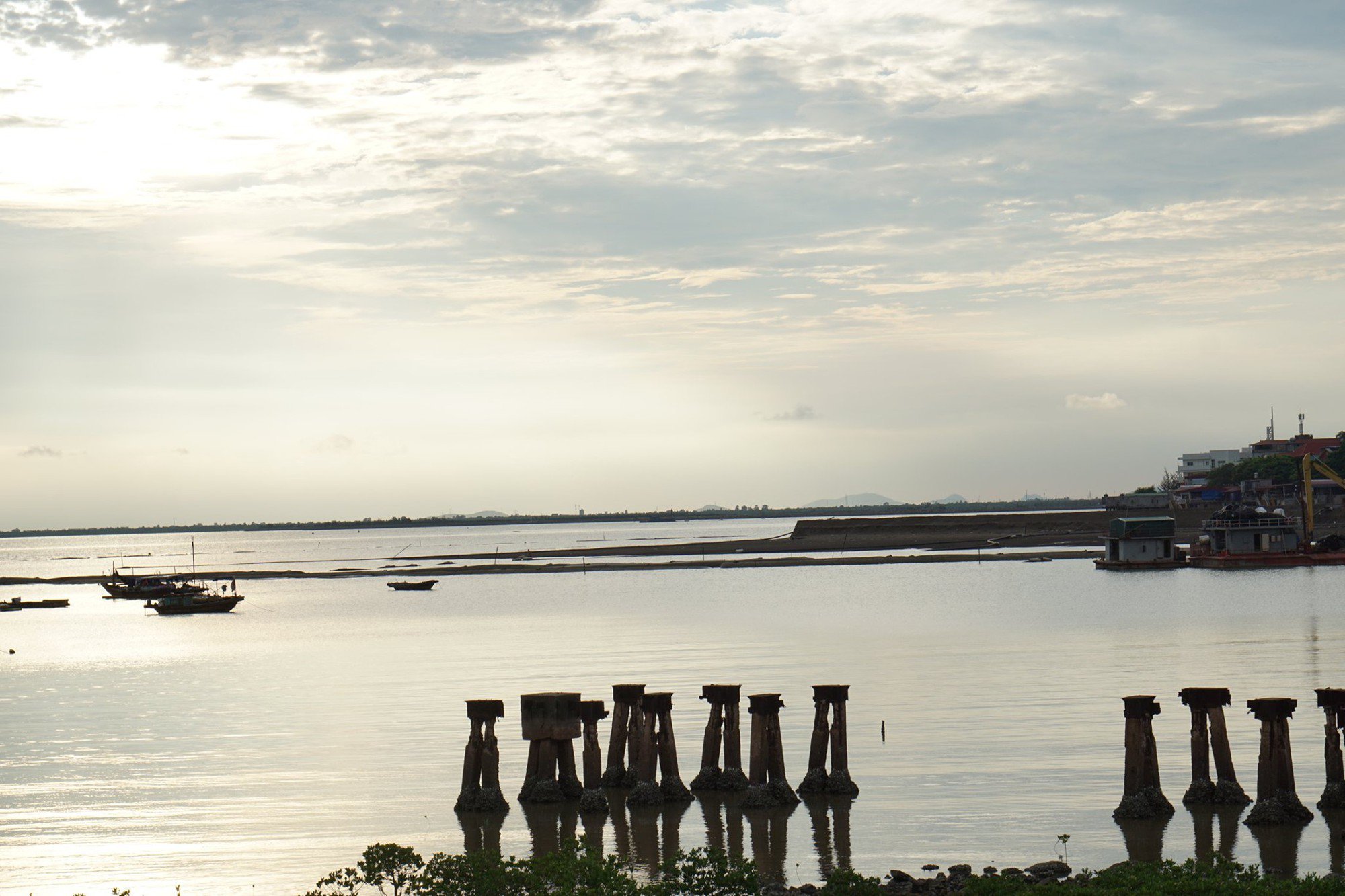 The dock area No Number – the place marking the beginning of the Ho Chi Minh road on the sea in zone 3 Do Son
This year, Do Son has a new tourist area, which is an artificial beach in the Dragon Hill Urban Area. However, because the project has not been completed yet, the accommodation service has not been implemented yet. Currently, in the Doi Rong urban area, there is a beach, a children's play area, and a restaurant.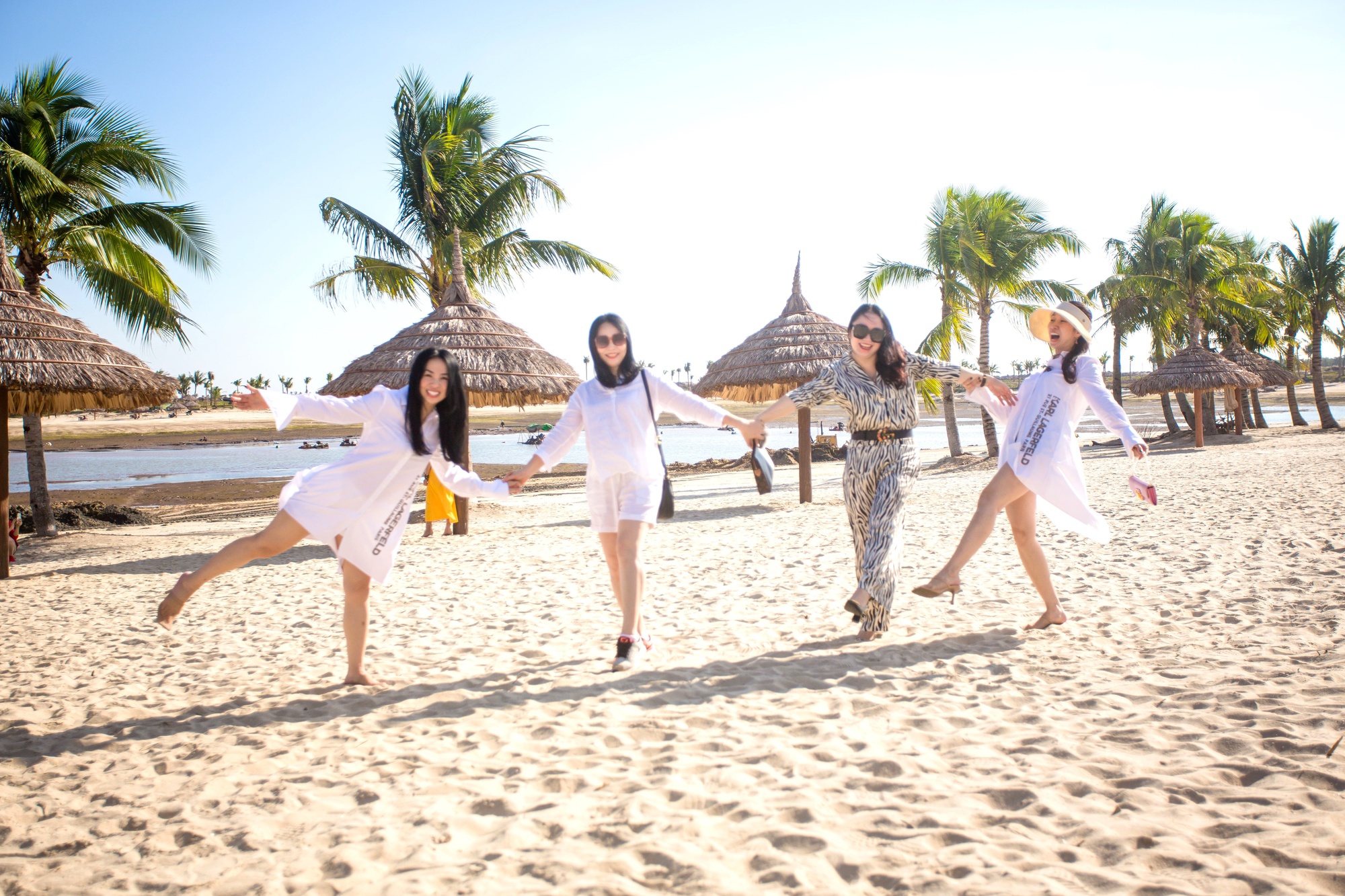 Although not completed yet, Dragon Hill Tourist Area has attracted many tourists to visit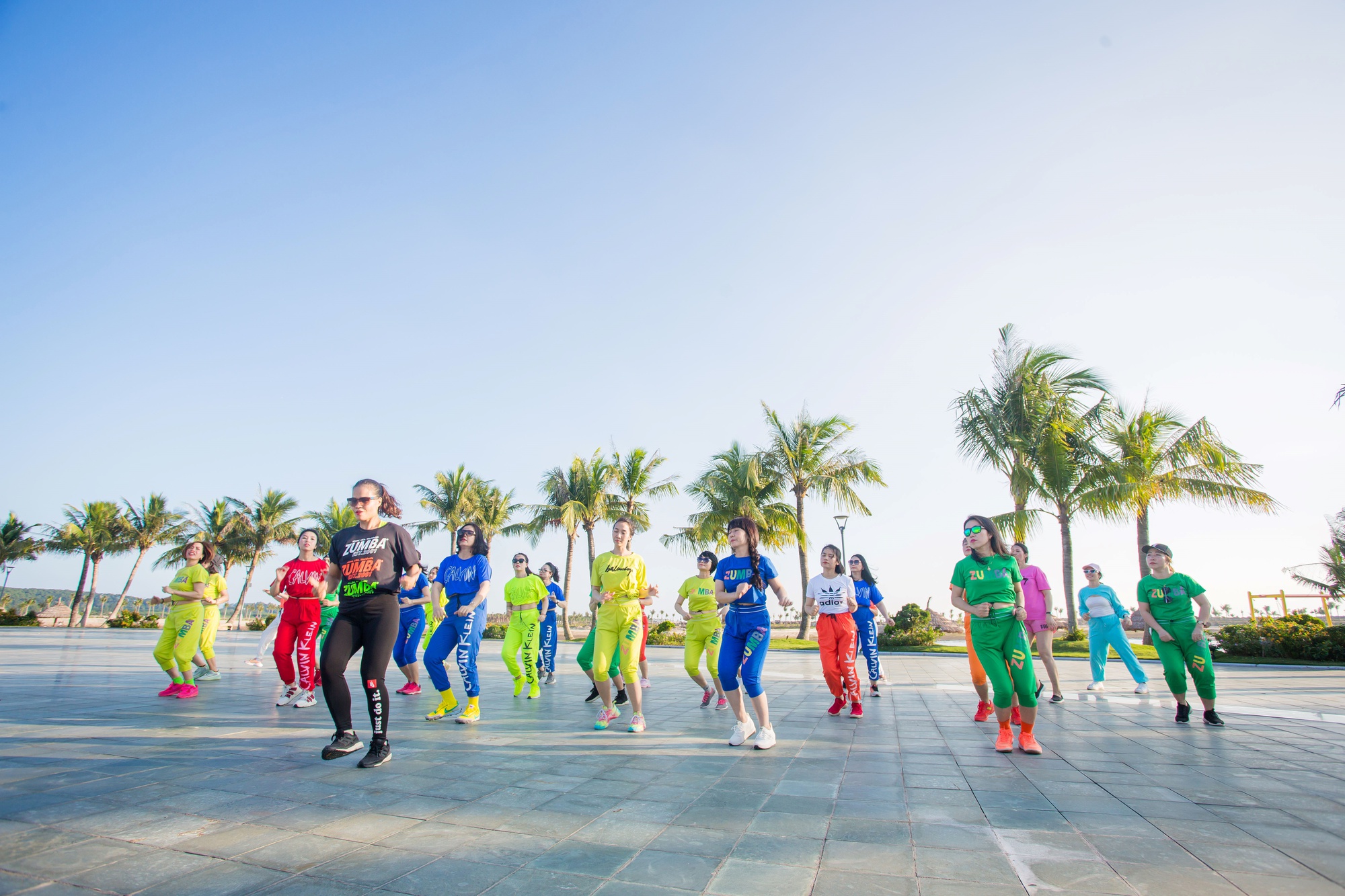 Dragon Hill has a large and beautiful campus for groups to do team activities
Eat well in Hai Phong
Referring to Hai Phong cuisine, many people will immediately think of crab cakes, bread sticks, seafood square rolls, and crab hotpot.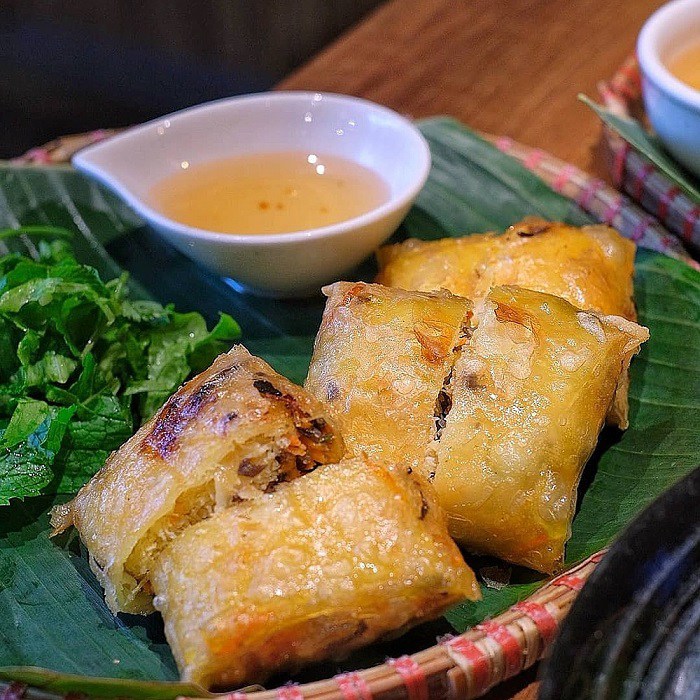 Seafood square spring rolls are sold the most on Tran Nhat Duat street, also known as Co Dao market. Photo: TL
In Hai Phong, crab cake is the most popular and easy to find breakfast dish anywhere, from urban to rural areas. In the city, crab cakes are mainly sold in the alleys in Pham Hong Thai, Minh Duc, Co Dao market, Cat Bi market, Cat Dai street, Lach Tray… Hai Phong people have a habit of eating red rice paper with rice. field crab and add bay leaves, sprinkle with dried onions on top. All three of these recipes, when mixed together, create the unique flavor of Hai Phong crab rice paper.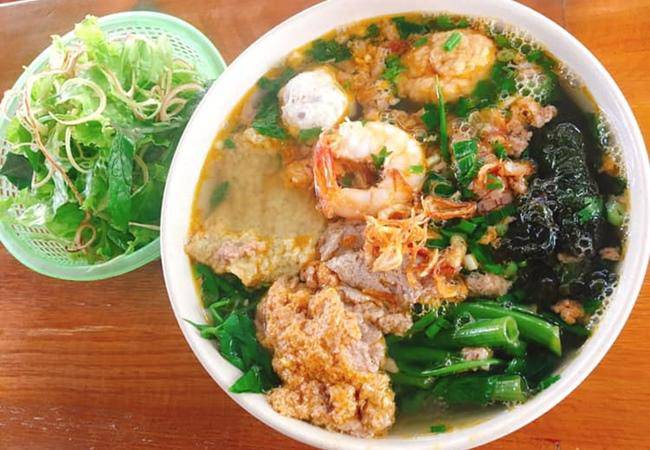 Crab cake is the most popular dish in Hai Phong, priced from 20 to 30 thousand VND/bowl.
In addition to street food and Hai Phong's own flavor, if you need a luxurious, cozy space and delicious and diverse food for family reunions or parties, welcome guests, then Lac Hong buffet Le Hong Phong street will be the choice for you.
If you come to Hai Phong and want to find a place to eat at night, the most suitable place is Tran Hung Dao street near the Opera House or the sidewalk near 40 Lach Tray, 18 Minh Khai…
You are reading the article
Check-in irresistible places to eat and play in Hai Phong

at
Blogtuan.info
– Source:
Eva.vn
– Read the original article
here