Sức Khỏe
Germany plans to vaccinate against monkeypox if cases increase rapidly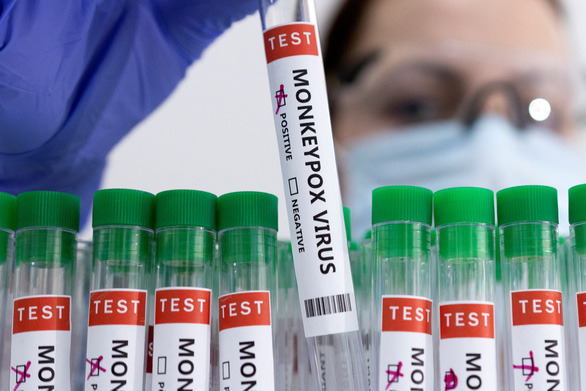 Germany recommends a 21-day quarantine for people infected with monkeypox – Photo: REUTERS
"If the infection is to spread more rapidly, we will need to be prepared to deploy the vaccine, although vaccination is not recommended at this time," Minister Lauterbach said.
He said the spread of monkeypox could be controlled. Early intervention can prevent pathogens from spreading strongly in the community.
To date, five cases of monkeypox have been reported in Germany, all male patients.
On May 24, the World Health Organization (WHO) said the emergence of monkeypox at this time did not require mass vaccination, but hygiene and safe sex measures were enough. .
Cases of monkeypox are also spreading in many countries. The United Arab Emirates, Slovenia and the Czech Republic all recorded their first infections on May 24.
In countries with confirmed cases, the number of cases is increasing rapidly. The Canadian province of Quebec confirmed 15 more cases on May 24 and is expected to have more cases.
Spain's new monkeypox cases also increased by 11, bringing the country's total to 48.
WHO has recorded 237 confirmed and suspected cases of monkeypox in 19 countries, most of them outside of Africa, where the disease is not inherently common.
Although the number of infections is expected to increase, so far the majority have not become seriously ill. Scientists also do not think monkeypox will develop into a pandemic like COVID-19, because the monkeypox virus is not as contagious as the SARS-COV-2 virus.
Sylvie Briand, WHO's director of preparedness for global infectious risks, said: "We encourage all countries to strengthen surveillance for monkeypox to see the extent of transmission and development. of the disease".
While confirming the occurrence of monkeypox is now "unusual", Ms Briand stressed the disease is "controllable" because there are vaccines and treatments available.
On May 24, French authorities recommended that all adults at risk – who have been in contact with people infected with monkeypox and health workers in contact with infected people – should be vaccinated. Denmark also issued a similar recommendation after recording two infections.
Currently, the Danish biotechnology company Bavarian Nordic is the sole supplier of vaccines against smallpox and monkeypox. The company said many countries are approaching the company to buy vaccines in quantities from a few hundred to thousands of doses.
Germany has ordered 40,000 doses of the smallpox vaccine to make it ready to give to close contacts of people infected with monkeypox.
The Bavarian Nordic company says it wants to help all countries that are in need of a vaccine due to a case of monkeypox or want to stockpile vaccines for the disease.
Thailand's Ministry of Public Health has issued a warning to all the country's international airports, asking the quarantine unit to increase vigilance and focus on screening, especially for travelers from other countries. reported a case of monkeypox.
According to the newspaper Bangkok Postauthorities said travelers from the UK, Spain, Portugal… were carefully monitored to control monkeypox.
Those coming from these countries, if they have obvious symptoms, will be asked to be tested.
Thailand does not consider monkeypox to be a dangerous infectious disease and has not detected any cases.
Monkeypox is common in the forest areas of Central and West Africa. Monkeypox virus is usually transmitted after humans come into contact with monkeys. The mortality rate of the disease is about 10%.
You are reading the article
Germany plans to vaccinate against monkeypox if cases increase rapidly

at
Blogtuan.info
– Source:
tuoitre.vn
– Read the original article
here