Gia đình
Mother forbids her 12-year-old daughter from reading the 'blushing' panoramic rom-com, the child's subsequent actions are even more shocking
The mother was shocked when her 12-year-old daughter secretly read comics depicting love and sex between men and boys on the internet.
On a forum for parents to accompany their children through puberty, a mother had to earnestly ask everyone for advice on a problem that she didn't know how to solve all year.
This parent said that her daughter was born in 2010, and has been puberty for 1 year. Last semester, I studied online, so my family gave me an iPad to use. Then, she discovered that her children were reading comic books with many sensitive lines and images.
This mother was very shocked because she did not understand why her child approached the issue of sex so early, especially thinking about gender bias when reading stories "boys love boys". At this point, she decided to talk to her daughter, using both gentle counsel and scolding.
"I asked my child, "Is it normal for you to read love stories at your age?". He replied that he liked reading passionately because his love was straight to the point, not roundabout like love language.
If I forbid you to read it, you promise not to read it anymore. Then when I was studying, my mother always stood guard beside me. After a while, I thought I might no longer read it, so I didn't worry.
But recently, I discovered that she wrote stories by herself, then drew pictures of her favorite stories, the lines were… really shocking. I don't know how to tell my children anymore, because I used to make threats of all kinds", this bewildered mother confided.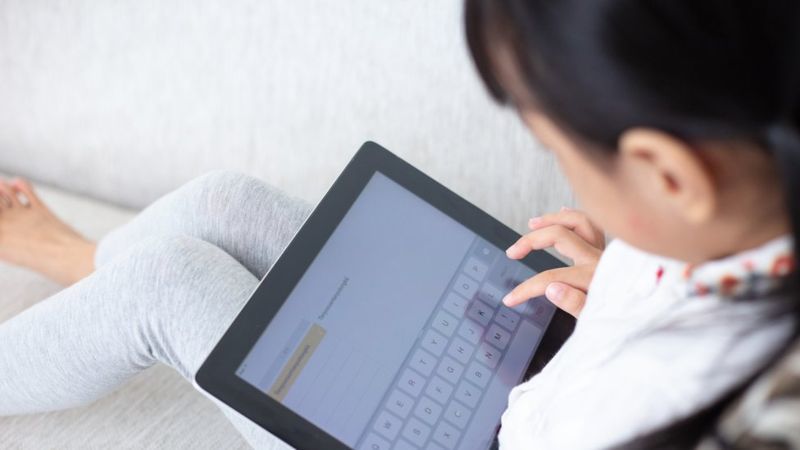 Illustration
Sharing with Infonet, Assoc. Dr. Tran Thanh Nam, Dean of the Faculty of Educational Sciences, University of Education, Hanoi National University, said that parents making a big fuss when they find out that their children are watching hot movies or reading sensitive stories makes children feel embarrassed and has problems. tend to be more severe in spaces where parents cannot control.
Because at puberty, in a very human nature, the child will be attracted to the opposite sex, curious, have a need to learn about the body, sex organs, love, sexuality, Reproductive Health. This is a normal thing that parents need to respect the natural development of children. When knowing that their children watch adult movies, parents must understand that this is the time when their children begin to pay attention to this issue, showing that their children have grown up.
Therefore, seeing children viewing sensitive images, adults should not shout, but should "quietly withdraw". After that, parents should prepare many books on sex knowledge to keep in the house… From there, children will find ways to see them. Thus, parents can provide their children with accurate knowledge about gender without being erotic or provocative.
Then, choose an appropriate time for parents to gently talk to their children about this issue, about the role, position and responsibilities of adults.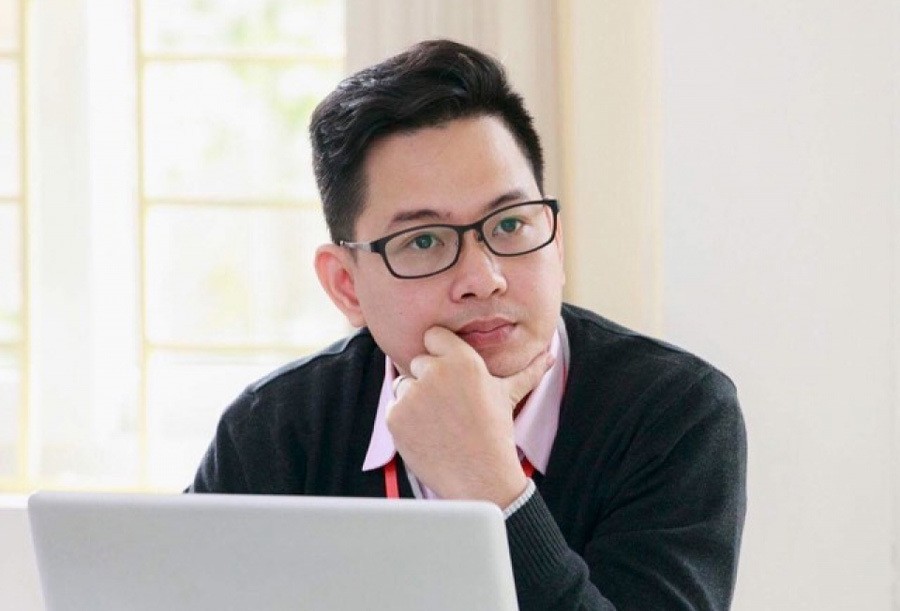 Assoc. Dr. Tran Thanh Nam, Dean of the Faculty of Educational Sciences, University of Education
Parents can mention the dangers when their children watch black movies, sensitive stories online. These are clips that do not reflect human emotions, do not reflect love, but only descriptions of actions, sometimes showing false views about love, women as well as violence. love, sex.
Assoc. Dr. Tran Thanh Nam also said that the fact that parents forbid their children to read and watch black movies does not mean that next time they will leave. Instead, they are still sneaky, peeking in a more discreet, sophisticated way that their parents can't detect. Even in the case of the other mother's children, instead of reading, they compose and draw pictures. Thus inadvertently parents are more difficult to control, bending the child to the right trajectory.
Agreeing with the above point of view, independent psychologist Dao Hong Nhung also shared 5 principles of behavior when catching her children viewing sensitive content.
Principle 1: Never embarrass me and DO NOT PASSIVE me for this.
When children are curious about anything that you embarrass them, they will usually avoid the issue with you. From there, parents will not be able to educate their children about sex and will not be able to provide more information about this issue to their children.
For children during puberty, they attach great importance to their "me", so parents should not make them ashamed.
Moreover, the problem of children viewing sensitive content is partly due to the natural physiology of each person, so parents cannot punish their children for this.
Principle 2: DISCUSS this with your child in private as soon as possible.
Parents should ask questions and allow their children to ask questions about anything related to the issue. Then, parents should explain and provide more information to their children, especially to educate their children about sex so that they know how to protect themselves as well as understand what they should and shouldn't do.
Principle 3: EXPLAIN your child to understand the nature of the content he watches.
Explain to them that what they see is a combination of lighting + camera + effects + editing. It is an unrealistic, dry description. It lacks the most important thing between people, which is love, mutual respect. And let your child learn, read articles, research about the harmful effects of this. From there, advise children slowly, not in a hurry, which will be counterproductive.
Principle 4: DON'T FORbid you to stop doing it.
Because if you do, it will make your child more curious and feel in control. Behind your back, children will find ways to satisfy their curiosity, and even make them rebellious and every word you say to them will be ignored.
Principle 5: Parents should have AGREEMENTS AND RULES about the applications their children use on their children's electronic devices.
For example: instead of using YouTube, try YouTube Kids; instead of Google, maybe let them use Kiddle.co; or you can use the CommonSenseMedia.org site. This is a page that specializes in suggesting books, TV shows, movies, .. suitable for children's ages.
How open with children about gender is the right and choice of every parent. Therefore, parents should refer to the above principles to be able to choose for themselves the most appropriate and best behavior for their children.
H. English
You are reading the article
Mother forbids her 12-year-old daughter from reading the 'blushing' panoramic rom-com, the child's subsequent actions are even more shocking

at
Blogtuan.info
– Source:
infonet.vietnamnet.vn
– Read the original article
here