Cư dân mạng
World
Room 15m2 but panoramic view window, sound, light can be customized according to the mood
Quietly developing during the two years of the Covid-19 epidemic, a Vietnamese hotel brand has gradually made an impression on young, adventurous, and experiential customers. That is Sojo Hotels, owned by TNG Holdings Vietnam Group.
Born in December 2020, Sojo Hotels is strongly impressed by two factors: architectural style and modern technology.
Each hotel in the chain has its own unique features but all adhere to the Neo-Industrial architectural style combined with indigenous cultural elements. According to a representative of Sojo Hotels, one of the highlights at this hotel chain is each strong color array and contemporary design used in the elevator compartment, making a special impression.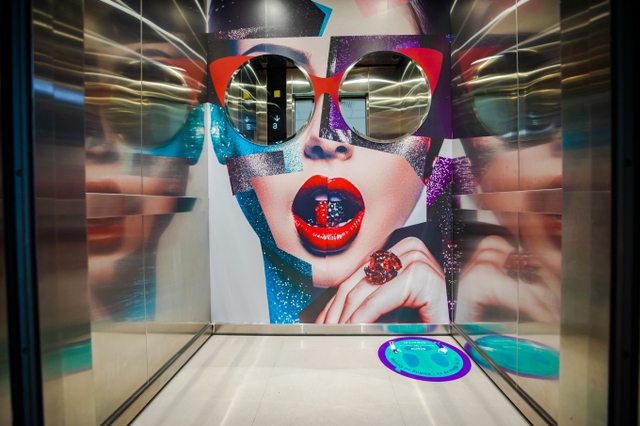 At each destination of Sojo Hotels, there is a local map with famous landmarks and attractions, connecting guests with the local culture. In particular, Sojo Hotel Ga Hanoi is a re-imagining of the atmosphere of a train station that is more than 100 years old, integrated with a new language, Early-fiction, developed by Sojo Hotels, increasing the romance for the hotel. interior space.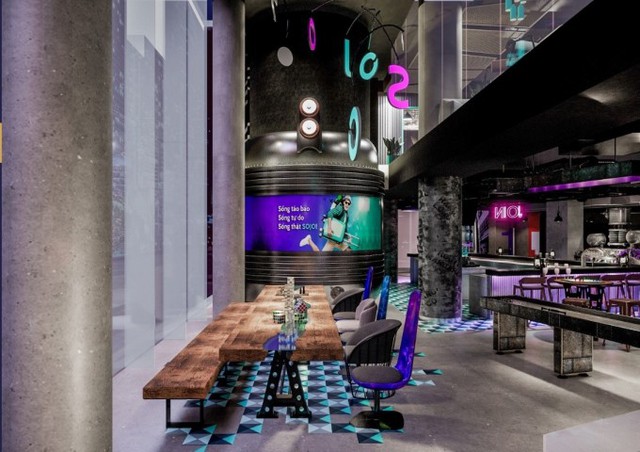 The lights at Sojo Hotel Thai Binh are designed like rice waves, based on the inspiration of Thai Binh's rice countryside.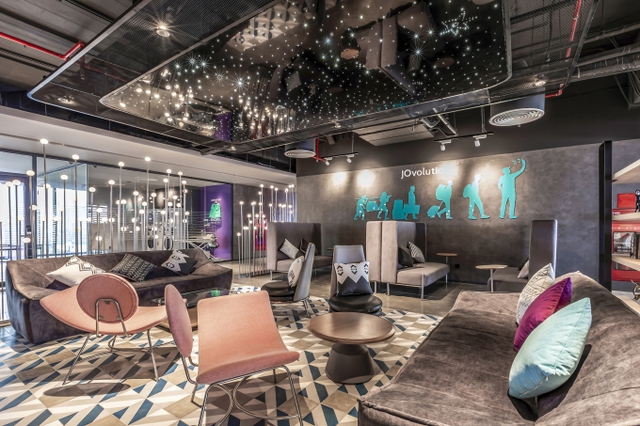 The check-in area combines an Industrial-style bar (industrial architecture) with typical purple patches, creating excitement for guests. Sharing – one of the characteristics of Vietnamese culture – is reproduced at Lounge JO247. With the "share table" system, guests can meet and connect with new and friendly friends.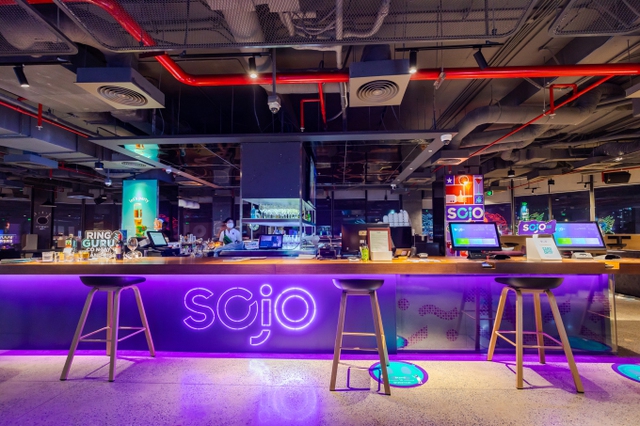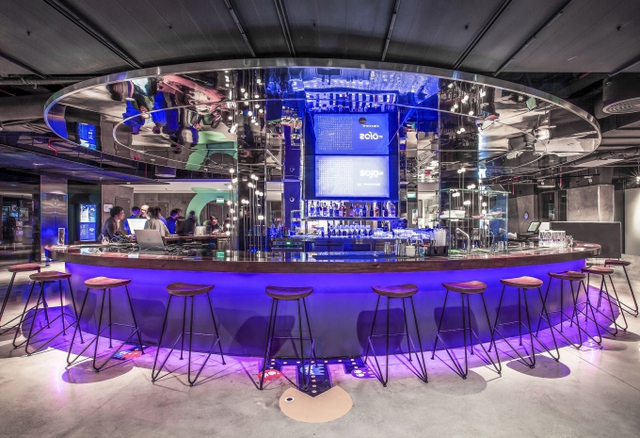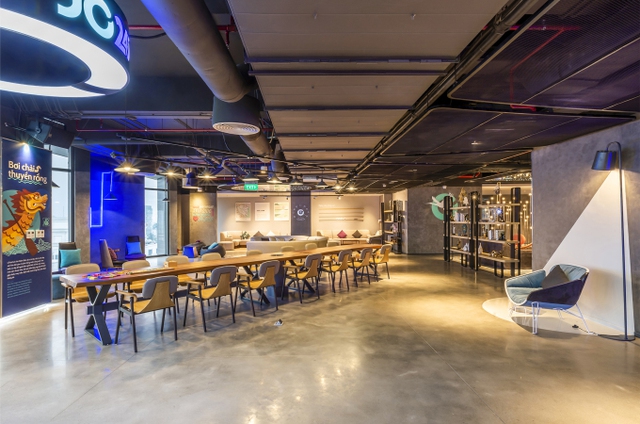 The bedroom area is designed with 3 criteria: optimal space integration with many functions; contemporary design; increase connectivity between guests staying and Sojo Hotels.
Specifically, each room only has an area of ​​about 15m2 instead of 20-30m2 like a traditional hotel but still has full facilities. The rooms here are all equipped with king-size beds and panorama windows that provide panoramic views for guests staying. In the room, customers will have personalized experiences such as freely adjusting the sound system, lighting or room temperature to suit the mood such as vibrant, relaxing or working…
This is also the factor that makes Sojo different from many hotel chains on the market today: Leveraging technology to optimize customer experience, limiting physical contact.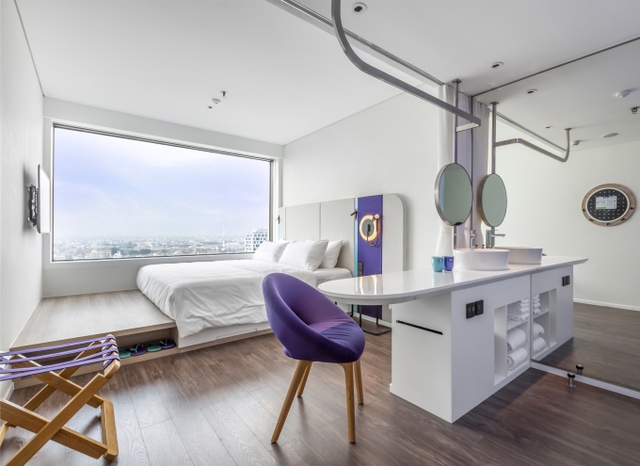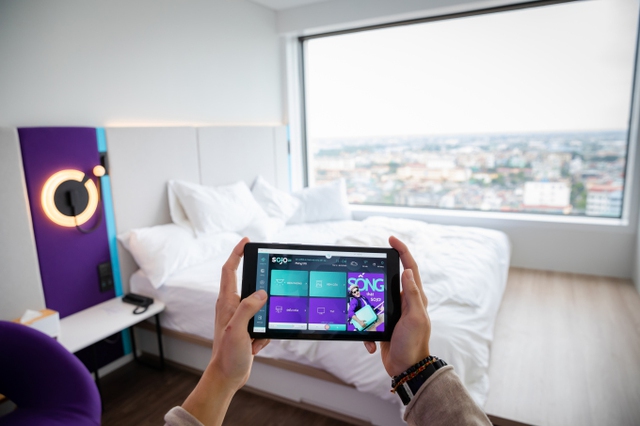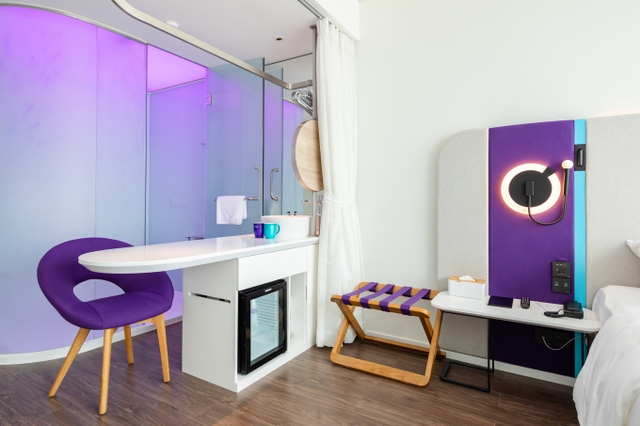 Bathroom lighting can change color according to customer's customization.
"Customers today are always busy, they have very little time and do not want to be disturbed. Instead of at traditional hotels, customers have to spend a lot of time performing procedures from booking to checking in. At Sojo, guests can self-register for all activities via mobile apps, book and check-in 48 hours in advance."Mr. Nguyen Ba Luan, General Director of Sojo Hotel Chain shared in the press.
At the Sojo Hotels chain, physical contact between people as well as between people and equipment and objects is minimized. Instead of the front desk staff, the luggage staff is a check-in / check-out kiosk system using facial recognition technology (Face ID). Instead of buttons, switches, room keys, or even pulling the curtains, is a control tablet system in the room and Sojo app system – a smart application installed right on the phone of the guests. stay.
In addition, here, customers do not need to ask the laundry reception, but bring their own clothes down to the laundry room and control the machines according to each need. This fee will be paid through the automatic payment system.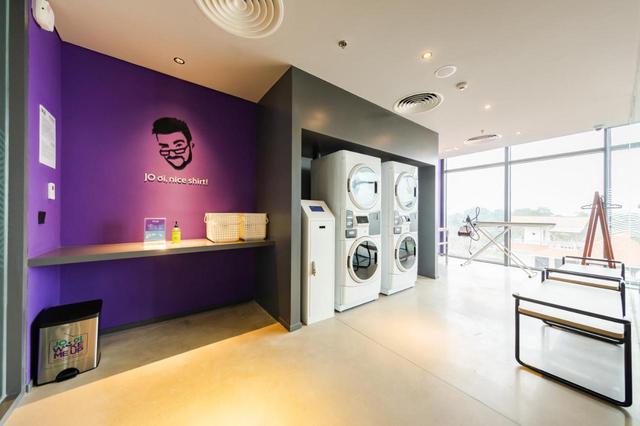 Despite applying many modern technologies, Sojo still has a staff of service staff with the name Guru – in Sanskrit meaning master.
"Instead of being framed and rigid like the staff at traditional hotels, mainly serving the check-in and check-out activities of customers, at SOJO Hotels these activities all have assistive technology, so , GURU friends have more freedom to spend time connecting, serving food and drinks, chatting and sharing with customers.
GURUs are also trained to provide customers with information to help them better understand places and destinations, share stories with customers. It is an investment in depth of experience instead of front desk staff who only do administrative and procedural work."Sojo Hotel CEO explained.
Within more than a year of launching, Sojo Hotels has received recognition from the community, domestic and foreign experts with the awards "Asia's most stylish hotel brand 2021" from the World Travel Awards, the "Asia's most stylish hotel brand" award. Best rated hotel in 2021″ – Customers Review Awards from Agoda, Sao Khue Award 2021 for Sojo's core solution suite – TNTech Smart Hotel Solutions. The most recent is the gold award from the National Architecture Award Council for the design of Sojo Hotels – "Pioneer with Vietnamese soul".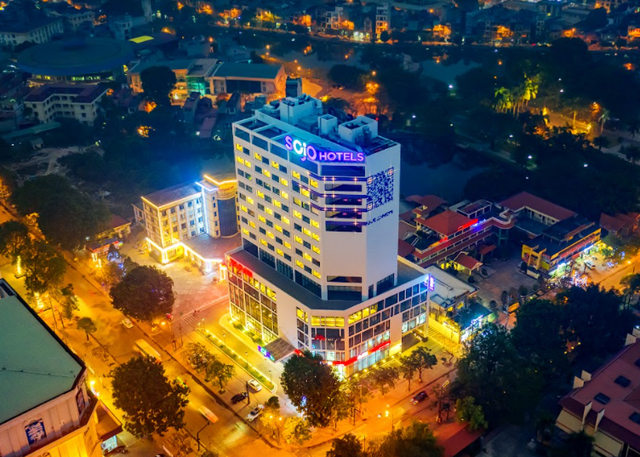 The Sojo Hotels chain currently has 6 hotels in operation and is expected to continue to open 4 more new hotels in cities this year, namely SoJo Hotel Ha Long, Sojo Hotel Lang Son, Sojo Hotel Lao Cai and Sojo Hotel. Sojo Hotel Hau Giang. Thereby gradually realizing the plan to open a chain of 100 hotels from now to 2026.
https://cafebiz.vn/ben-trong-chuoi-khach-san-khong-le-tan-dau-tien-tai-viet-nam-phong-15m2-nhung-cua-so-view-panorama-am- Thanh-anh-sang-tuy-treat-according to-tam-trang-20220523114903635.chn
You are reading the article
Room 15m2 but panoramic view window, sound, light can be customized according to the mood

at
Blogtuan.info
– Source:
Soha.vn
– Read the original article
here