Tài chính
Stocks surged all at once, a hopeful afternoon for stocks
Selling pressure is decreasing, while the demand is catching the upper bottom stock market gradually increased, thereby helping most stocks increase and VN-Index had another breakout session. Risks are still many, but Vietnam's economic prospects are good.
Strong increase at the same time
The bottom-fishing cash flow poured into a number of key stocks, including FPT of Mr. Truong Gia Binh, Phu Nhuan Jewelry (PNJ) of Ms. Cao Thi Ngoc Dung, Mobile World (MWG) of Mr. Nguyen Duc. Tai, Vinamilk (VNM) of Ms. Mai Kieu Lien and banking stocks.
The demand was not really big but the selling pressure was quite low. This is a factor that helps many stocks increase strongly.
As of 2:12 p.m. session on May 25, FPT shares increased to the ceiling price of 105,000 VND/share with a large excess of buying at the ceiling price. Meanwhile, PNJ also increased its full range to 115,400 dong/share. Mobile World's MWG shares increased by 7,000 dong to 140,000 dong/share.
Masan consumer retail stock (MSN) of billionaire Nguyen Dang Quang also increased impressively by 1,800 dong to 110,800 dong/share.
In the VN-30 group, only 4 stocks declined. In which, Hoa Phat Group (HPG) decreased slightly after Chairman Tran Dinh Long had pessimistic forecasts about the profit of the leading enterprise in Vietnam's steel industry in the last quarters of the year. VietJet (VJC) of female billionaire Nguyen Thi Phuong Thao and Sabeco SAB of Thai people decreased slightly. Phat Dat Real Estate (PDR) also fell slightly.
Closing the session on May 25, VN-Index increased by more than 35 points to nearly 1,270 points.
The market was quite positive when the liquidity increased quite well compared to the previous sessions with HOSE alone reaching about 16.6 trillion dong. The billion USD mark for the whole market is still far away, but the inflow is said to be real money.
The stock market had a positive performance for the second consecutive session in the context of many assessments that Vietnamese stocks had dropped to the most attractive level in many years and were among the lowest in the region, while Vietnam's economic foundation firmly assessed.
According to Asian Development Bank (ADB) Country Director for Vietnam, Andrew Jeffries, despite difficulties and challenges from the Covid-19 pandemic, Vietnam's financial market still remains resilient. in 2021 and 2022 thanks to a solid economic foundation.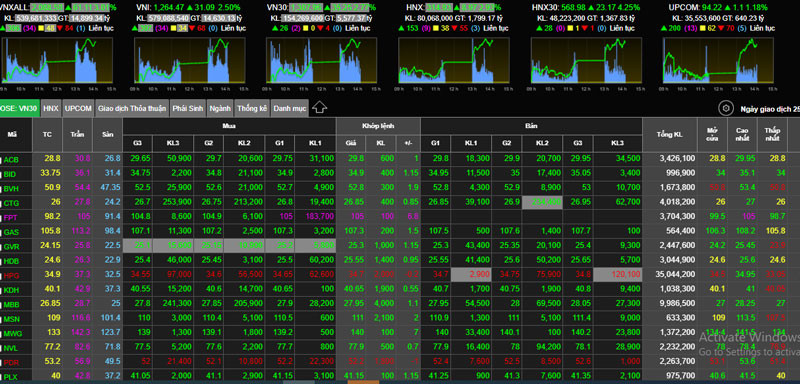 Vietnam's economy is expected to recover strongly in 2022 and is expected to grow even higher in 2023. In 2022, growth could reach 5.5-6% (base case scenario). ) and higher in 2023. However, inflation increased quite strongly, possibly reaching 3.8-4.2% in 2022 and maintaining at 4% in 2023.
According to ADB, the stock market is forecasted to have necessary adjustments to become more stable and healthier, with the VN-Index possibly increasing slightly (+8% to 1,610 points, in a positive scenario). or slightly decrease (-4% to 1,440 points, according to the negative scenario).
Huynh Minh Tuan – Founder of FIDT, the amount of margin in securities companies has decreased sharply in the past 2 months, tens of thousands of billion dong of margin loans have been released.
Positive economy, but financial risks
Recently, there are many assessments that Vietnamese stocks are attractive after a sharp drop from the beginning of April with a total decrease of up to 21-22%.
In a recent report, FPTS Securities said that VNIndex's P/E valuation is at 13.4x, a sharp decrease compared to the end of the first quarter of 2022 (March 31, 2022, P/E = 16.2x). ) . The current P/E valuation is below the 10-year median valuation (15.0x) and is approaching the 10-year average P/E minus 1 standard deviation (12.7x). Thus, compared to Southeast Asian markets, the current valuation of VNIndex is the lowest.
According to Dragon Capital, Vietnam's macro economy remains stable, has growth potential and low market valuation. Market valuation is currently at 11.x times, well below the 12-year average.
Pyn Elite Fund has similar comments.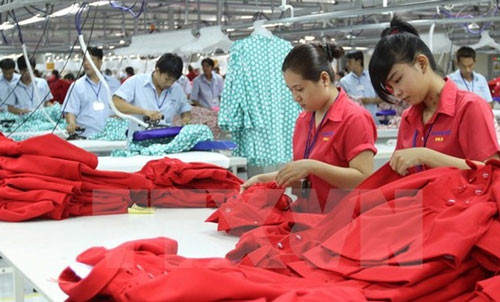 Mr. Duong Van Chung, Director of Exchange 1, MB Securities Company (MBS) shared on his personal page that the market has established the bottom as forecasted at 1160 +/- 5 and now has reached 1160 +/- 5. back to the threshold of 1,258 points. This expert boldly forecasted this wave's peak at about 1,330 +/- 5 and a high probability of 1327. Before 1327, there will be a false peak at 1300, correcting about 30 points and then jumping to 1327 and creating a top. here for the first 2 weeks of June.
According to ADB, Vietnam's financial market will benefit from the economic recovery, along with the impact of policies and measures to correct the market by the Government and authorities, the market is expected. will develop more stable, healthy and sustainable.
According to ADB, the banking group is expected to have an average profit growth of about 20-25% for the whole industry compared to 2021 with credit growth expected at 14-15%. Institutional improvement (including bad debt settlement mechanism, new business model management…), coordination of policies to control macro stability (inflation, exchange rate, interest rate…), capital increase, digital transformation and implementation of the recovery program of the banking system will continue to be focused.
Banking stocks had positive movements in the session after the National Assembly Economic Committee had just agreed with the Government to extend the application of Resolution 42 on dealing with bad debts in the context of the world economy in the period 2021- 2025 is forecasted with unpredictable developments, rising inflation, Russia-Ukraine conflict, COVID-19 epidemic still affecting and affecting the world economy and Vietnam's economy.
The Economic Committee agreed with the Government's proposal to extend the application period for all provisions of Resolution 42 to the end of December 31, 2023 and include this content in the joint resolution of the 3rd session.
On the other hand, the market also recorded many worries and risks from unpredictable fluctuations in the world.
According to the ADB representative, the global economic and geopolitical context is more risky and complicated, the prices of goods and services, especially the rising global oil price, the disruption of global value chains. The rapid contraction of fiscal and monetary policies of advanced economies has increased inflationary pressures, slowing the global economic recovery and increasing financial-monetary risks.
Some major economies such as the US, Europe and China are still facing recession risks. A series of European countries recorded double-digit inflation, while inflation in the US remained at a 40-year high. China has seen a severe slowdown in growth and is stepping up measures to revive its economy.
M. Ha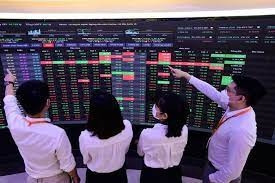 You are reading the article
Stocks surged all at once, a hopeful afternoon for stocks

at
Blogtuan.info
– Source:
vietnamnet.vn
– Read the original article
here