Wedding customs in each locality have different customs. In some places in China, there is a rather special custom, that when the bride leaves the house of her parents, she must not touch the ground in the air, must be carried or carried by the groom or carried on a flower carriage. Unexpectedly, this custom makes it difficult for a groom when the bride has a stout body.
It is known that on May 23, 2022, the wedding of the groom Xiao Xie took place in the joy and joy of everyone. Mr. Xiao Xie was born in Guizhou province, China, because he was too busy doing business, until the age of 30, he still could not find a suitable marriage partner. Because he was impatient for his son, Xiao Xie's parents sought a matchmaker for help.
Through that, Mr. Xiao Xie got acquainted with Ms. Xiao Hua, a native of Jiangxi province. The first time the two met was at Mr. Xiao Xie's house. That day, Mr. Xiao Xie got up early to clean the house, dress politely and prepare food and gifts. However, when the matchmaker brought Ms. Xiao Hua, Mr. Xiao Xie was a bit disappointed to see that this girl had an oversized body, almost twice his size. After that, the two just chatted and left contact information for each other.
Unexpectedly, when talking on the phone, Mr. Xiao Xie and Ms. Xiao Hua were extremely compatible. Both of them have a lot of common interests, similar life views, the more they talk, the more they get along. Mr. Xiao Xie shared that he had never chatted with a girl for so long, and didn't even want to quit. Mr. Xiao Xie fell deeply in love with Ms. Xiao Hua regardless of her appearance. Soon, the two determined a love relationship, came back to the family, and then considered marriage.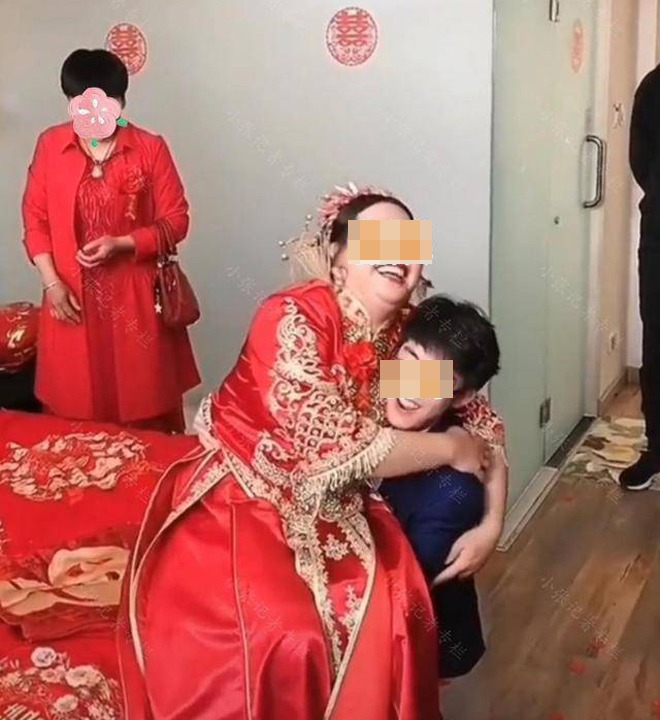 On the day of the wedding, Mr. Xiao Xie was very excited, couldn't sleep the whole night before, got up at 3-4 am to fix everything, just waiting for a good time to come and pick up the bride.
Around 8 am, Mr. Xiao Xie and the groom's family were present at Ms. Xiao Hua's house to celebrate the bride-to-be. Mr. Xiao Xie was extremely happy when holding a wedding bouquet in his hand, and the groomsmen went into the bride's room. However, at that moment, a small incident happened.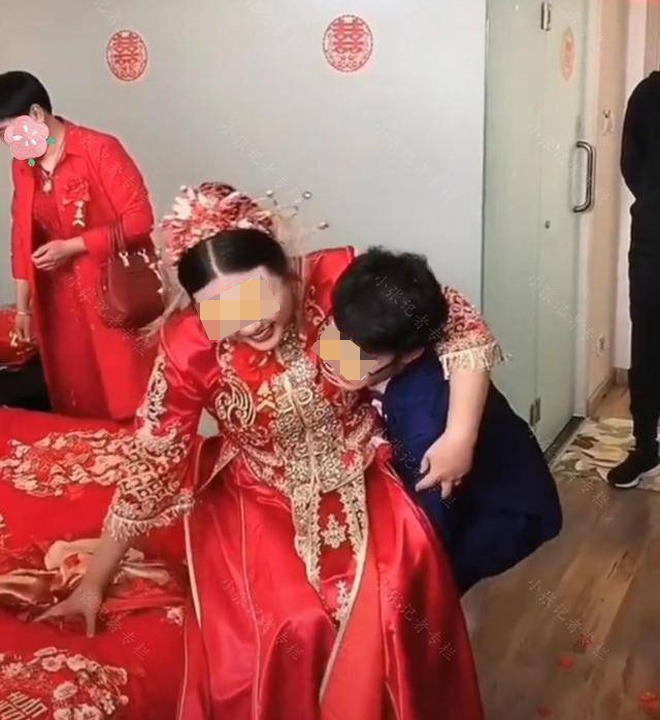 According to local custom, the groom Xiao Xie must carry the bride Xiao Hua into the flower car. However, Ms. Xiao Hua weighs more than 100 kg, plus the wedding dress that spreads out, making Mr. Xiao Xie unable to pick it up despite his best efforts. Mr. Xiao Xie's whole face turned red because of the weight, but in the end, he still couldn't do it.
After a while, Mr. Xiao Xie lost his strength and appeared extremely shy and confused, while the bride Xiao Hua also felt embarrassed. Looking at Mr. Xiao Xie's funny and helpless expression, a best man approached and offered to help. Finally, thanks to the support of the groomsmen, Mr. Xiao Xie successfully carried Ms. Xiao Hua into the flower car to go home. Thanks to that, the wedding took place successfully.
You are reading the article
The groom couldn't hold the bride weighing more than 100kg, the groomsmen had to take action to help the wedding complete

at
Blogtuan.info
– Source:
Eva.vn
– Read the original article
here