Giải trí
Tuan Tran responds to "playing the role of a poor family wearing all brands"
Actor Tuan Tran shared with VietNamNet about investing in branded clothes for the role of a poor electrician in "Tam Lof – Missing each other".
Recently, the role of Tuan Tran in the film Tam Lof – Accidentally bumping into each other attracted attention from shaping to acting. Some audience members discovered that the actor was wearing all kinds of brands such as Saint Laurent ripped jeans priced at $1,961 (about VND 45 million); Saint Laurent black jeans cost 1,086 USD (about 25 million VND); Balenciaga checkered shirt priced at 1,063 USD (about 24 million VND); Palm Angels checkered shirt for 737 USD (about 17 million VND);….
There are opinions that the costumes Tuan Tran chose to wear to play the role of Tam Lof are not reasonable. Because in Tam Lof – Accidentally bumping into each other, the character Tam Lof, who is an IT person, quits his job as an air conditioner, telephone repairman, … to take care of his elderly mother with dementia. The character has a difficult family background and is not suitable for wearing branded clothes, instead of popular clothes, the shape will be more suitable.
From left to right: YSL pants cost 45 million VND; Palm Angels shirt priced at VND 17 million; Balenciaga shirt costs 24 million VND;…
Tuan Tran shared with VietNamNet: "I thought a lot about costumes when playing Tam Lof. In fact, foreign films still prepare branded goods for actors to play poor roles because they choose the right type of costume. with the character.My body is tall, my shoulders are wide and wide, if I wear tight clothes it will be very ugly.I don't have confidence in filming with that shape.So I invest all my own clothes that fit the character. Of course, even though they are branded, they have a simple, dusty style, completely without a brand name, so they are not wrong with the character's circumstances."
Specifically, Tuan Tran mainly chooses costumes and accessories such as torn jeans in neutral colors, simple loose-fitting shirts, convenient sports shoes… popular style, dusty. He wants to portray the character as a poor boy with a liberal and optimistic personality through his costumes.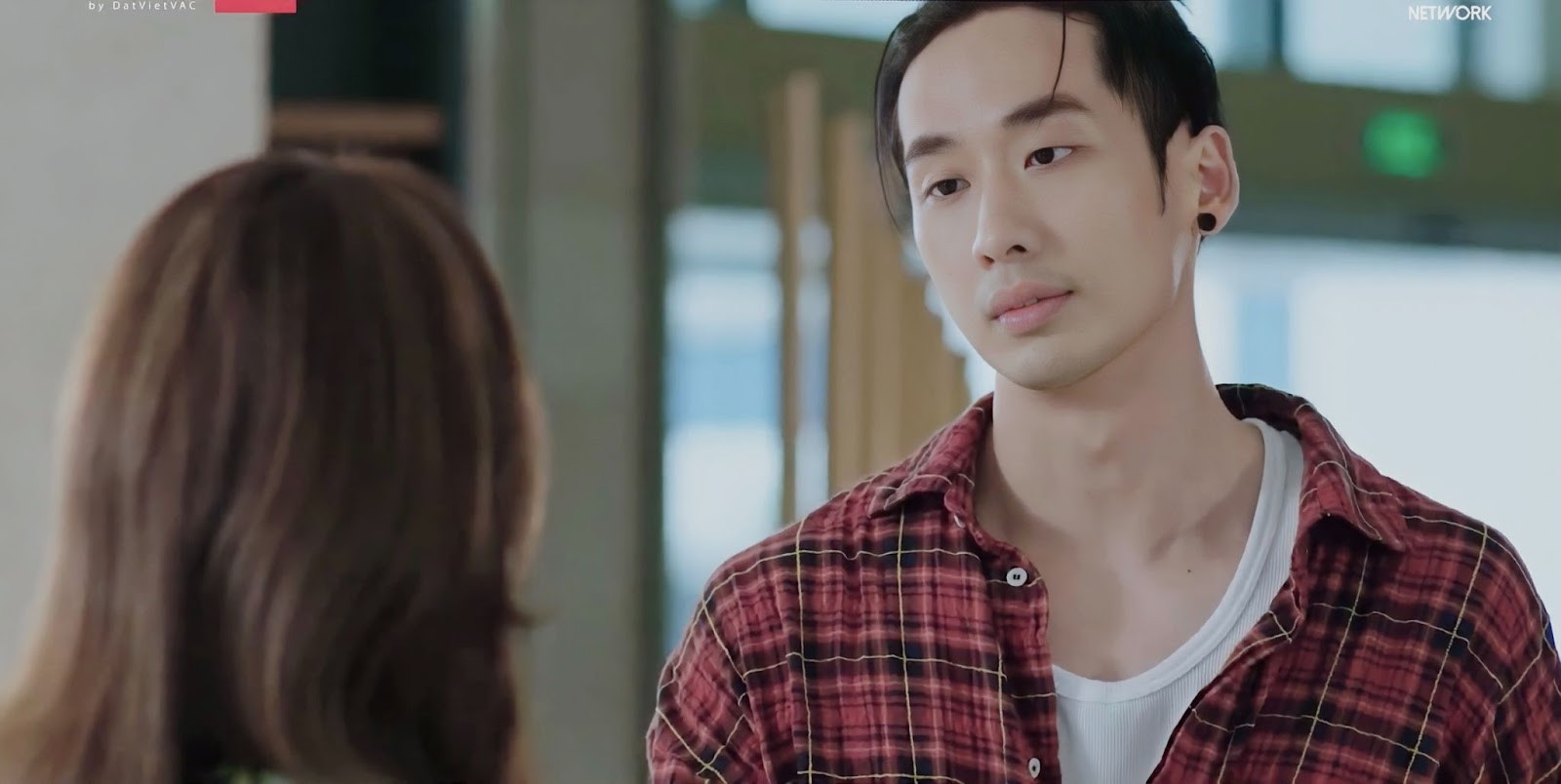 Thanks to the character Tam Lof who is a poor boy, Tuan Tran does not have to buy too many clothes. Although there are sets of clothes up to 40 – 50 million VND, actors can wear them over and over again throughout the movie. When he was not famous, his salary was low, he used to spend 1/2 of his salary to buy clothes when he acted in a movie. Currently, Tuan Tran is satisfied when the salary level can be comfortably used to invest in his clothes and image.
Tuan Tran is currently interested in filming Tam Lof – Accidentally bumping into each other with Midu and Kieu Minh Tuan. In the film, he plays the main role of Tam Lof – a poor worker who behaves somewhat rudely but is kind and loyal. Despite a poor family background and a sick mother, Tam Lof is always optimistic, free-spirited, positive, and wholeheartedly devoted to family and friends. After the resounding success with the role of Quan in Godfather, Tuan Tran is now gradually conquering the audience with his acting ability. He once said that he was afraid of being considered lucky by the audience thanks to Tran Thanh's 400 billion VND movie.
Excerpt from Tuan Tran's acting in the movie "Tam Lof – Missing each other"
My Loan
You are reading the article
Tuan Tran responds to "playing the role of a poor family wearing all brands"

at
Blogtuan.info
– Source:
vietnamnet.vn
– Read the original article
here