Going about 500km north of the city of Rio de Janeiro (Brazil), people will find the Belo Vale valley filled with groves of sweet, late mandarin and Ipe trees in brilliant yellow bloom. The village of Noiva do Cordeiro is nestled in the Belo Vale valley, dubbed the "Western Women's Kingdom" because most of its inhabitants are female.
This area of ​​Brazil is famous for being the birthplace of beautiful beauties, so it is not difficult to understand that the women in the village of Noiva do Cordeiro possess beautiful beauty like the flowers blooming in the valley. In particular, many people are still unmarried and are looking for love.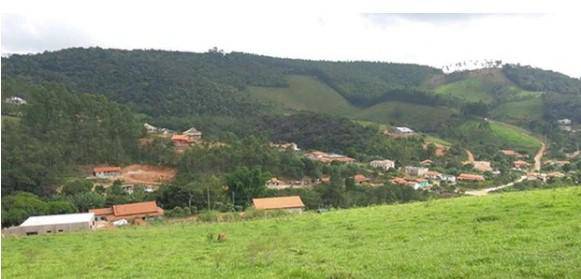 Noiva do Cordeiro village is nestled in the Belo Vale valley, known as "Western Luong Nu Quoc".
The Daily Mail reports that there are more than 600 residents in the village of Noiva do Cordeiro, most of them between the ages of 20 and 35. There are some men living in the village now, but they spend their weeks working as miners or in the big city of Belo Horizonte.
Since men only go home on weekends, women have to take care of all the chores. They cultivate agriculture, raise cows and chickens and grow plants and tubers to meet the needs of life and sell them for money. There are about 80 women farming here.
"It's amazing that all the women work together here. We share every moment, even the hardest working. Life is still good because we are always together and take care of each other," shared Marcia Fernandes (33 years old, part-time folk singer).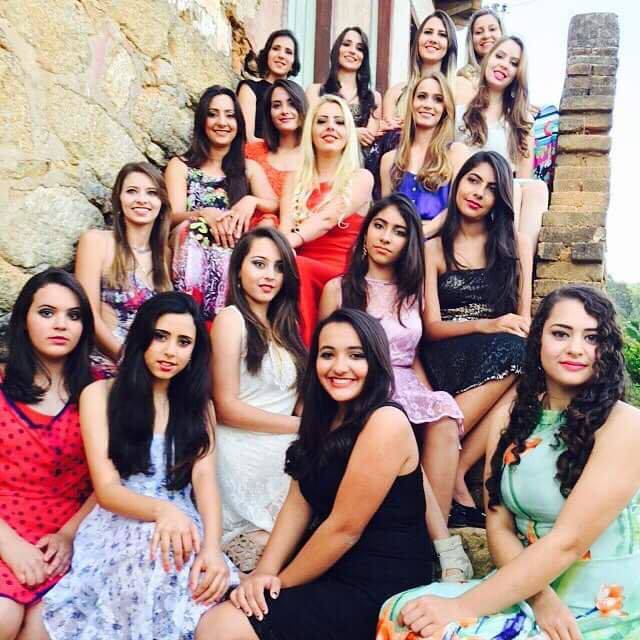 Women in the village of Noiva do Cordeiro possess beautiful beauty.
Meanwhile, Rosalee Fernandes (49 years old) said: "There are many things that women do better than men. Our town is much nicer, more organized, and more harmonious than when it was run by men.
If a problem or dispute arises, we solve it the women's way. Try to find consensus rather than conflict. We share everything, even the land we are working on. No one is competing with anyone here. Everyone is a unity."
"Recently the whole village came together to help buy a central large-screen TV so everyone can watch plays together. The sisters always have time to take a break from work to gossip, try on each other's clothes and do each other's hair and nails," Rosalee added.
When asked, many residents in this "Western Luong Nu Quoc" confirmed that they are quite happy with the current way of life. Women are financially managed, doing farm work without men.
It is known that the gender imbalance in Noiva do Cordeiro dates back to the late 19th century. It is said that the village was founded by Maria Senhorinha de Lima. Maria reclaimed the land and settled there when she was accused of adultery and expelled from her homeland in 1891.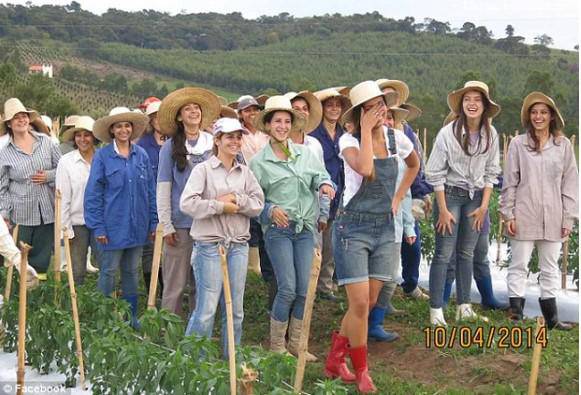 The women work and play together.
The women of this village admit they are an unusual group in rural Brazil, but things are changing rapidly. In 2014, after the name of the village Noiva do Cordeiro appeared in the newspaper, this place has become a tourist attraction attracting many French tourists.
"We are happy to welcome guests even though none of us speak French," said 29-year-old Elida Dayse.
You are reading the article
What's so special about the village that is likened to the real Tay Luong Nu Quoc?

at
Blogtuan.info
– Source:
Eva.vn
– Read the original article
here