Thế Giới
WORLD NEWS May 25: The US pushes Russia close to defaulting on its debt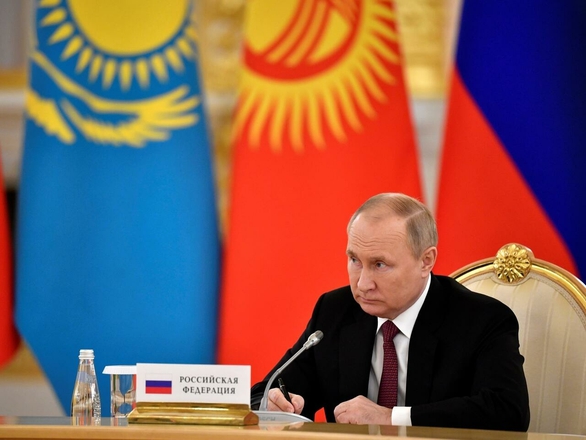 The US is increasing pressure on Russia after Russian President Vladimir Putin launched a military operation in Ukraine on February 24. But Mr. Putin remains steadfast in his goals – Photo: AFP
* May 24, The US Treasury Department announced that Washington will no longer exist allows Moscow to pay debts to American investors with money and funds in Russia from midnight on May 25. According to AFP news agency, this move could push Russia closer to default.
According to the US Treasury Department, when the US initially imposed sanctions on Russia after Russia launched a military operation in Ukraine in late February 2022, Washington "created an exemption to allow a period of time". orderly transition and so that investors can sell securities".
The waiver from harsh financial sanctions imposed on Russia allows American banks to receive and process payments to creditors. The waiver will end on May 25, two days before Russia's next debt payment is due. And now the US has decided not to extend this exemption.
Russia now faces dozens of debt payments this year. On May 27, the country will have to pay interest of 100 million euros on two bonds: One requires payment in dollars, euros, pounds or Swiss francs; a bond payable in rubles.
* According to Reuters news agency, on the morning of May 25, the South Korean military said: North Korea just fired 3 ballistic missiles off its east coast. The move comes just days after the leaders of South Korea and the United States agreed to expand the scale of joint military exercises and deploy US weapons.
* According to Tass news agency, on May 24, Mikhail Mizintsev, director of the Russian Center for Defense Management, said that the Russia has transferred more than 22,000 tons of humanitarian goods to Ukraine since the beginning of March this year after launching a military campaign in this country.
"Since March 2, 2022, a total of 22,430.8 tons of humanitarian goods – including daily necessities, food, medicine and medical products – have been shipped to Ukraine by Russia. Up to 1,048 humanitarian operations have been conducted," he said.
* Radio ABC News news At least 15 people were killed, including 14 students and 1 teacher, due to shooting at Robb Elementary School in Texas, USA on May 24 (local time).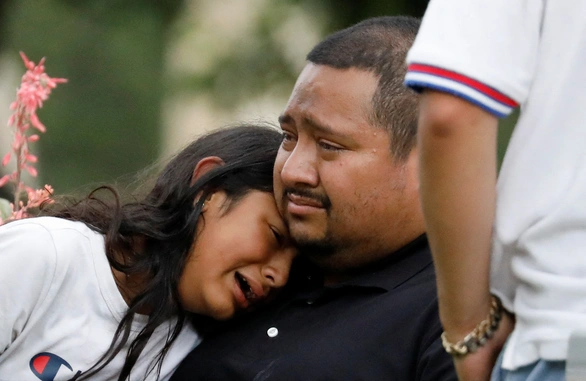 Family members were heartbroken when they heard about the shooting at Robb Elementary School in Uvalde, Texas, USA on May 24 – Photo: REUTERS
* According to Reuters news agency, At least 21 people were shot dead in a slum north of Rio de Janeiro (Brazil) in a police raid to arrest the leaders of a drug trafficking organization.
* According to a report by the US Centers for Disease Control and Prevention (CDC), The number of babies born in the US has increased by 1% in 2021 compared with 2020, marking the first increase since 2014. The report said 3,659,289 babies were born in the country last year. Back in 2020, The US recorded the lowest number of births in more than four decades.
The S&P 500 and Nasdaq (US) indexes ended in the red in the session on May 24. as investors fear moves to curb decades-high inflation could push the US economy into a recession.
Specifically, the S&P 500 index lost 31.54 points (or 0.79%) to 3,942.21 points, while the Nasdaq Composite dropped 270.83 points (or 2.35%) to 11,264.45 points. While, The Dow Jones Industrial Average rose 50.82 points (or 0.16%) to 31,931.06 points.
* The Canadian province of Quebec has recorded 15 cases of monkeypox. According to Reuters news agency, to date, nearly 20 countries have reported outbreaks of the disease caused by this virus, with a total of More than 100 cases and suspected early monkey disease have been recorded, mostly in European countries.
* According to Reuters news agency, on May 24, The World Bank (WB) says it has no plans to provide any new financing to Sri Lanka – the country is in deep economic crisis – until a suitable economic policy framework is put in place.
* US State Department said US Secretary of State Antony Blinken is expected to give a speech outlining US policy towards China on May 26.. Blinken had previously scheduled the speech for May 5, but postponed it after a positive COVID-19 test result.
You are reading the article
WORLD NEWS May 25: The US pushes Russia close to defaulting on its debt

at
Blogtuan.info
– Source:
tuoitre.vn
– Read the original article
here