Even though I have turned 45 years old, Thu Minh still retains a youthful look in body, spirit and style when returning to the Vietnamese entertainment industry after more than 2 years following her husband to settle in Singapore, performing the duties of being a wife and mother.
"I am loved for having my own unique beauty"
Singer Thu Minh was born in 1977 in Hanoi. She joined the music industry in 1992 and became famous through the songs: Missing you (Ky Phuong), Wind Bells (Vo Thien Thanh), Wishing you back (Duong Cam)…
Thu Minh won the first prize of Ho Chi Minh City Television Singing at the age of 16, respectively, won the awards of Green Wave, Vietnamese Song, and Golden Album. In 2012, the singer pursued dance music.
Nearly 30 years of singing, Thu Minh is a rare phenomenon in the Vietnamese music industry. The difference and mark bearing Thu Minh's name is so clear that when she closes her eyes, listeners can still imagine the variety of transformations that she always brings to the audience through her singing and performance style.
It can be seen that Thu Minh's success not only comes from efforts based on God-given talent but also hard training. The female singer also believes that today's achievements are due to the difference, difference and uniqueness as her use of the word "unique".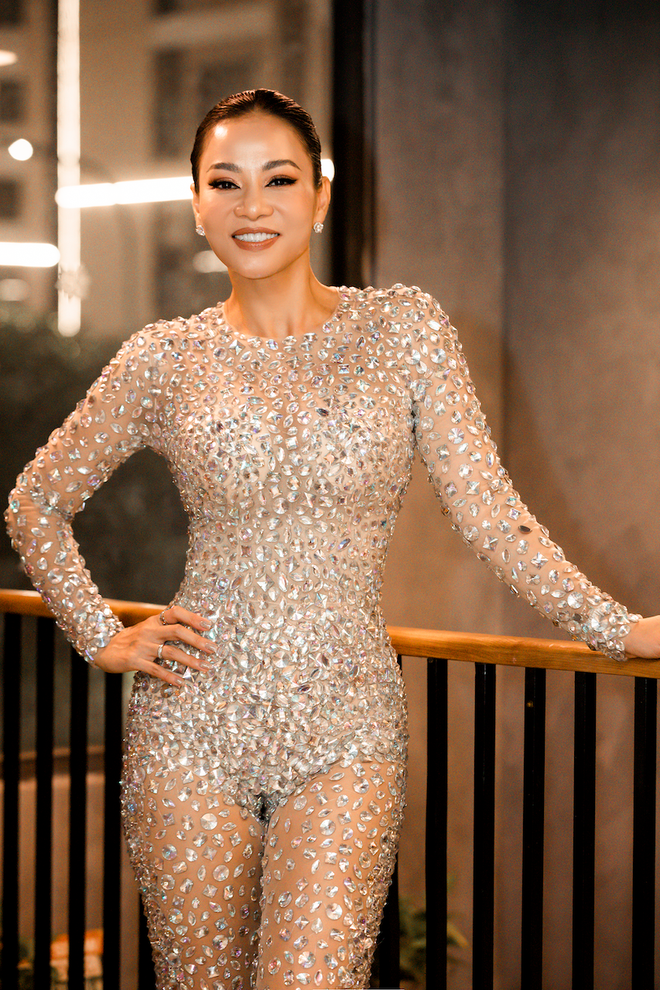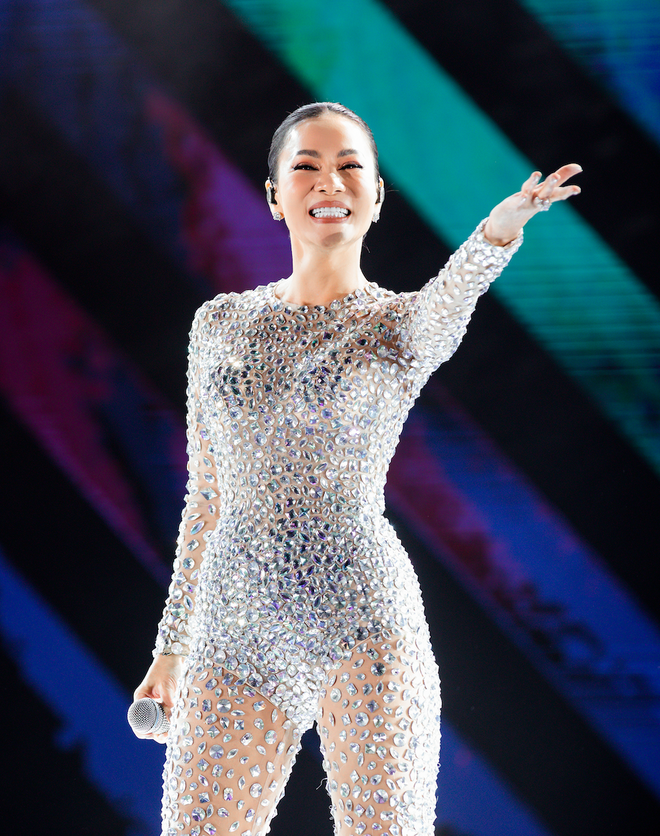 Recently, the female singer shared on her personal page: "Last time, I was very worried about the day I would return to art. There was a time when I thought of trying to change something on my face to be more confident, but then fortunately, the self Thu Minh inside. was able to stir, urge, stop me.

I feel that I do not need to change anything on this face or body because the audience loves Thu Minh for her unique personality and beauty, not a perfect beauty like the beauty queens.
Unexpectedly, the honest sharing on my personal page has been received by many viewers, friends and colleagues such as: Ali Hoang Duong, Trang Phap, designer Le Thanh Hoa, stylist Tran Dat, makeup expert Quan Pu, photographer Le Thien Vien, Misoa and many famous hotmom on social networks… enthusiastically support.
I realized that not only Thu Minh's voice but also her unique beauty is also a highlight for the audience to remember and really love."
In early May, Thu Minh officially returned to Vietnamese showbiz after more than 2 years of absence. It is known that in the coming time, she will spend more time in Vietnam to participate in art activities. The female singer revealed that she is cherishing many big projects, promising to surprise the audience.
Perfect marriage, so beautiful that surgery is suspected
Thu Minh got married relatively late when she was 34 years old. Thu Minh's husband is Dutch businessman Otto De Jager, 20 years older than her. Mr. Otto knows 5 languages: English, French, German, Czechoslovakia and Dutch. According to Thu Minh, from the second time they dated, they raised the question of getting married.
In 2012, Thu Minh held a secret wedding ceremony in an ancient building in the city of Den Haag, the Netherlands. However, it was not until 2019 that rare images of the couple's wedding were revealed. The two have a child in common, Baby Bear.
The "Curve" singer is living a happy life with her husband and son in Singapore.
During their time together, Thu Minh's businessman husband gave her many expensive gifts such as a Mercedes S500 car worth 7 billion VND, a diamond engagement ring worth 300,000 USD, a Rolex watch at 65,000 USD, more wedding rings. 6 billion dong…
On the occasion of the 20th anniversary of his wife's singing career, he spent billions for Thu Minh to do a live show, the amount of money for 4 costumes on the stage of her "Imprint" live show was up to 700 million dong.
More than 2 years ago, the original vocalist from Hanoi, along with her husband and son, moved to Singapore. During the 2 years of the Covid-19 epidemic, Thu Minh stayed at home to take care of her family and worked hard at vocal training, cherishing many music projects.
Besides, the "dance queen" also spends a lot of time exercising and yoga to improve her health and maintain her figure.
Thu Minh's life almost changed compared to the time in Vietnam. She rarely wears makeup, if she does, she wears light makeup. She often wears a bare face and is loyal to compact and mobile outfits.
2 years after her husband moved to Singapore to live, she said she was calmer than before. In the island nation of lions, Thu Minh has a group of close friends, including former model Bang Lang.
It's only about 5 km from the house of the singer "Curve" to Bang Lang's house, so Thu Minh often chooses to "jog" as a way to stay healthy, but rarely use a car.
Thanks to hard work, the female singer still maintains an almost perfect figure. Besides sports, Thu Minh also pays attention to healthy eating with lots of green vegetables, protein and good starches from whole wheat bread, oats…
Although she has turned 45 years old, Thu Minh has almost no excess fat, smooth skin, and flat stomach. Because she is so beautiful, many people suspect that she has plastic surgery. However, it is all thanks to the singer's healthy lifestyle.
The healthy life of Thu Minh in the island nation of lions. At the age of 45, the female singer still retains the same figure as a girl.
Regarding married life, even though they have been together for 10 years, the singer "Curve" and her husband still give each other "crau salary" every day, giving each other sweet and romantic actions like when they were in love.
"Before, when I was unmarried, I still had to worry about wanting to do this and that a lot, but now for me – my peak is keeping a happy family, healthy parents, loving husband and wife. , healthy, smart, alert children, peaceful and happy family is the main thing. And keep yourself a level that doesn't fade over time as long as possible."Thu Minh once said.
To warm up their feelings, Thu Minh and her husband often have romantic dates together. Not only that, even though he has been with him for 10 years, Mr. Otto is still not afraid to bend down to tie his wife's shoelaces. The couple's romance makes the audience admire.
https://soha.vn/cuoc-song-cua-thu-minh-tuoi-45-theo-chong-dinh-cu-singapore-dep-toi-muc-bi-nghi-tham-my-20220525181509811.htm
You are reading the article
According to her husband who settled in Singapore, she is so beautiful that she is suspicious of aesthetics

at
Blogtuan.info
– Source:
Soha.vn
– Read the original article
here