Giải trí
Calling Ha Thanh Xuan a daughter in her previous life, she was criticized, the Koi King spoke out sarcastically
WATCH VIDEO: "King of Koi fish" asserts that his newlywed wife is not "small tam".
Criticized for calling his new wife a "daughter of a past life", businessman Thang Ngo has a reply post
Recently, on his personal page, "King of Koi fish" shared a photo of holding hands with his newlywed wife Ha Thanh Xuan, calling her "daughter in a previous life". In the midst of Cao Thai Ha's statement about "in the next life I want to be husband and wife" with his three biological fathers receiving mixed opinions, this move of businessman Thang Ngo immediately encountered a fierce reaction from netizens. .
The "King of Koi Fish" was opposed when calling his new wife a "past life daughter".
Under the comment section, the majority criticized and sarcastically spoke about the businessman's latest statement. Before the comments of netizens, "King of Koi fish" spoke extremely harshly. Ha Thanh Xuan's husband called those who "stoned" him "online ethicists", asserting that this is "very heavy speech".
"King of Koi" Thang Ngo wrote: "It's just because of the angle that my wife and I have the same face.
1. The "online ethicists" check their own faces and your father's face to see if they are similar.
2. Placing things, making up stories, saying cruel words… is a very heavy word career.
3. You should spend time with your family, especially your girlfriends and young mothers, so that your family can be happy for a long time."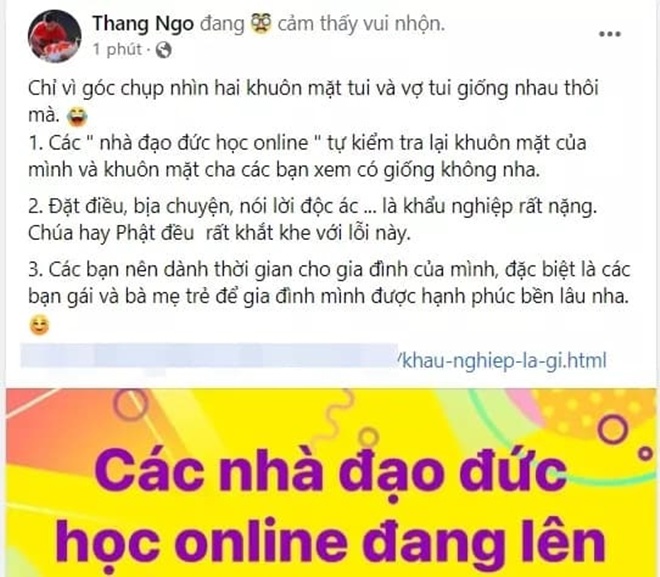 Businessman Thang Ngo mocked those who objected to his calling his wife "a daughter from a past life".
It can be seen that "King of Koi fish" is not afraid to speak up to defend himself and his newlywed wife Ha Thanh Xuan, even though The couple has been "attacked" by the online community since the wedding in early May 2022.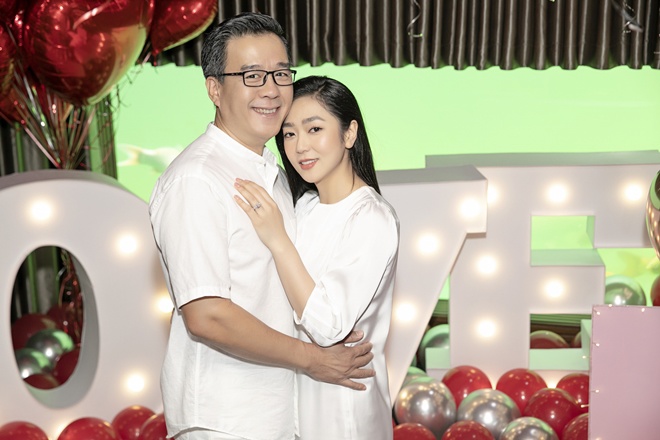 "King of Koi fish" always protects his new wife against the "storm" of public opinion.
In addition, there are other notable images on Facebook/Instagram of Vietnamese stars: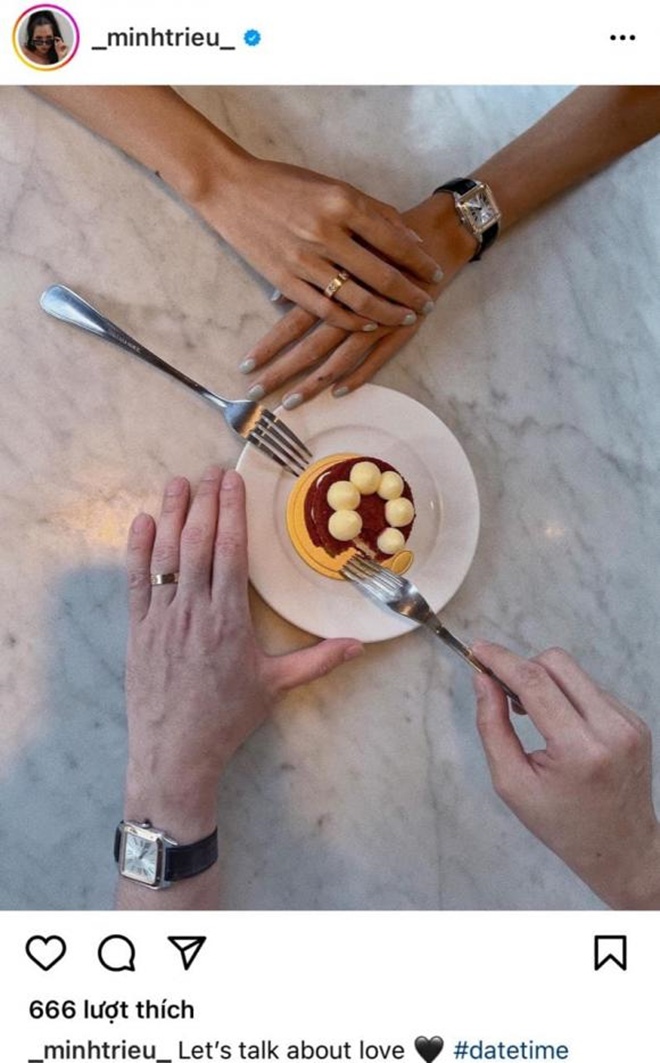 The rumors of same-sex dating with Miss Ky Duyen have been around for a long time, but recently Minh Trieu has made a move to stir up public opinion. Accordingly, she posted a photo of eating with a man with a hidden face. More surprisingly, Minh Trieu and this person also wear a double ring on their ring finger like a wedding ring. The supermodel attached a bewildering status line: "Let's talk about love"said this is a date.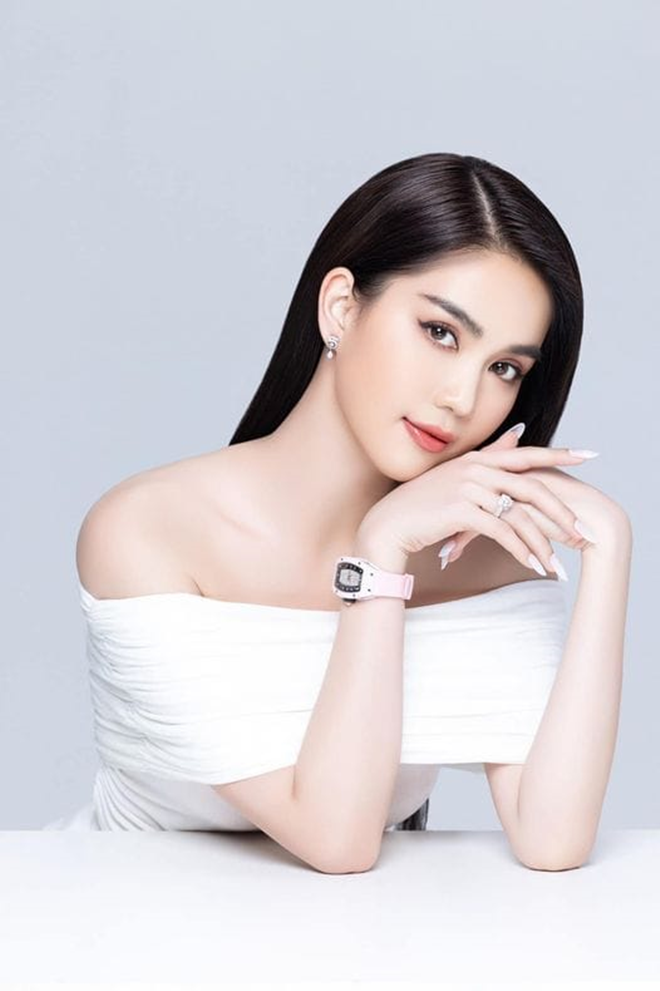 In the past few days, Ngoc Trinh is the name that caused a stir on the forums after showing off that she just bought an 11-hectare plot of land, but it's actually 1.1 hectares in Lam Dong. Faced with a lot of gossip and sarcasm, recently the "underwear queen" thanked those who were always there to encourage her during difficult times.
The beauty confided: "Somewhere in my heart, I always thank those who do not know me, even though I only know me online, although I have had many scandals over the years, but until now, they still send messages of support and encouragement. Comment to defend yourself, give yourself love. Those who hate me, I may not care. But whoever loves me, I'm always grateful. I will try not to let everyone down."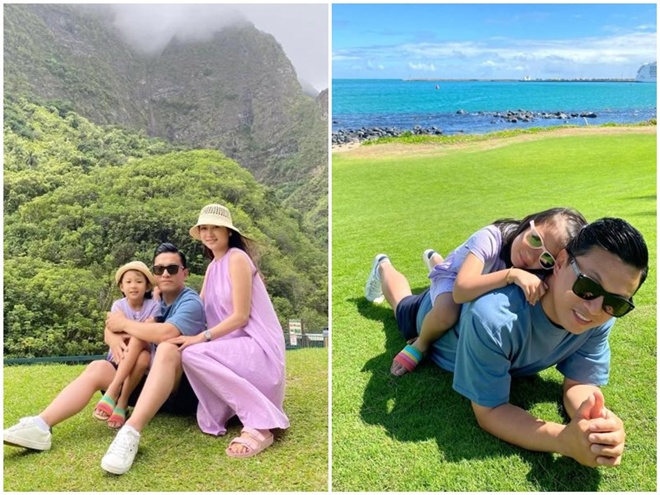 Always busy with their own schedules and work, Lam Truong and his young wife rarely have the opportunity to travel together. Recently, the male singer showed off a happy image with a small family, taking the whole family to Hawaii. Accompanied by happy and peaceful images, Lam Truong wrote: "Take advantage of taking the mother and daughter to go to Hawaii for a few days."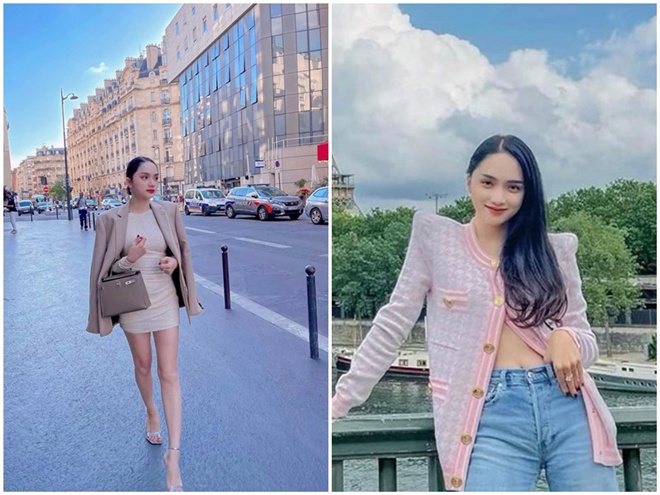 Recently, Miss Transgender Huong Giang confirmed to appear on the red carpet of the Cannes Film Festival 2022. Present in Paris on beautiful days, beautiful people constantly drop on the street. Sometimes she turns into a luxurious lady, sometimes she is stylish and full of ways.
For the first time appearing at Cannes, Huong Giang's costumes are receiving special attention. Many people expect to see the transgender Queen striding on the international red carpet.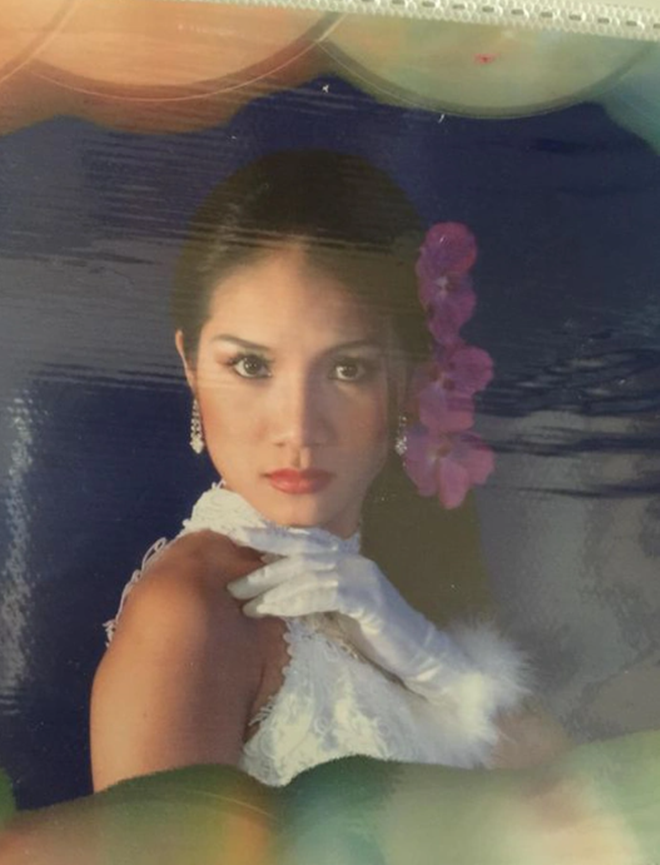 On the personal page, Lucky suddenly shared old photos from 20 years ago. She said: "I've also been on a cotton car, my face must be so fierce that boys are scared haha. Never mind, it's really gentle, my friends, because my eyes are a bit sharp. 20 years is not much different, just add a few pounds of meat."
In the photo, Cat Tuong wears an open-shoulder wedding dress. The beauty of the female MC is considered sharp when possessing big round eyes, high straight nose bridge and plump lips. With bold makeup, her face looks even more "evil". Maybe that's why the famous "maiden" self-identified that his son would be afraid to see him.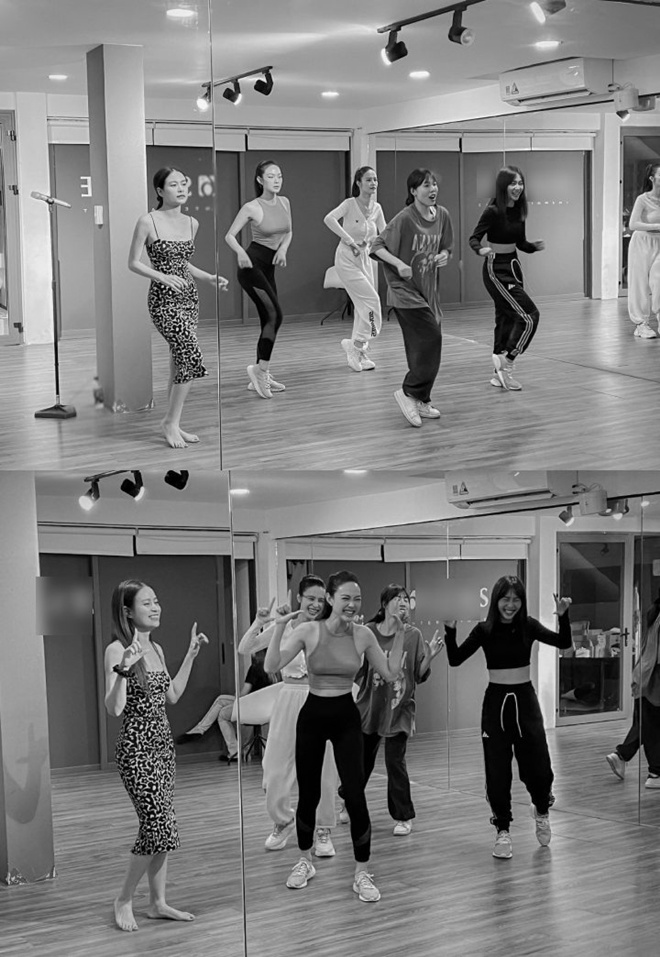 Minh Hang suddenly revealed a series of mysterious dance practice photos with a group of close friends Dong Nhi, Hoang Thuy Linh, Kha Ngan, making many people look forward to the upcoming female singer's wedding day. Specifically, Minh Hang posted: "Can't stop smiling, laughing for internal love is when we have each other. Thank you my beautiful loves. Happy for your happy day, you are also happy and cheerful. Let's have more fun and happiness together, loves. Love."
In the photo shared by the 8x female singer, the beauties all laughed, making the audience even more excited.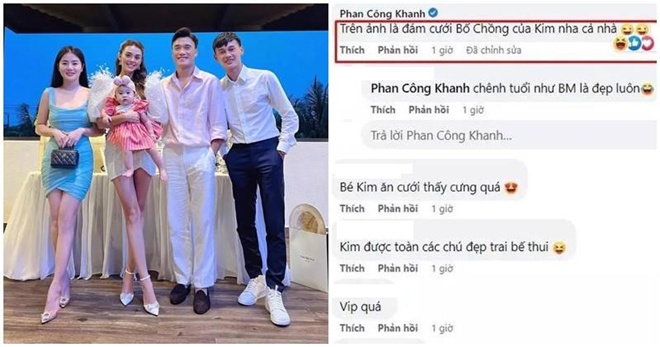 After the couple's dreamlike wedding, netizens are buzzing with information about the goalkeeper's Western wife Bui Tien Dung pregnant with her first child. Accordingly, a friend of Bui Tien Dung share a series of photos at the goalkeeper's wedding.
In the photo, there is also the appearance of a special character that is baby Kim – real name Phan Ngoc Kha Han – daughter of close friend Bui Tien Dung and his wife. Notably, under the picture of a close friend, the caption is attached: "The photo is Kim's father-in-law's wedding, everyone."
The line shared above quickly attracted the attention of the public. From here, a rumor has arisen that Bui Tien Dung's newlywed wife is pregnant with her first son.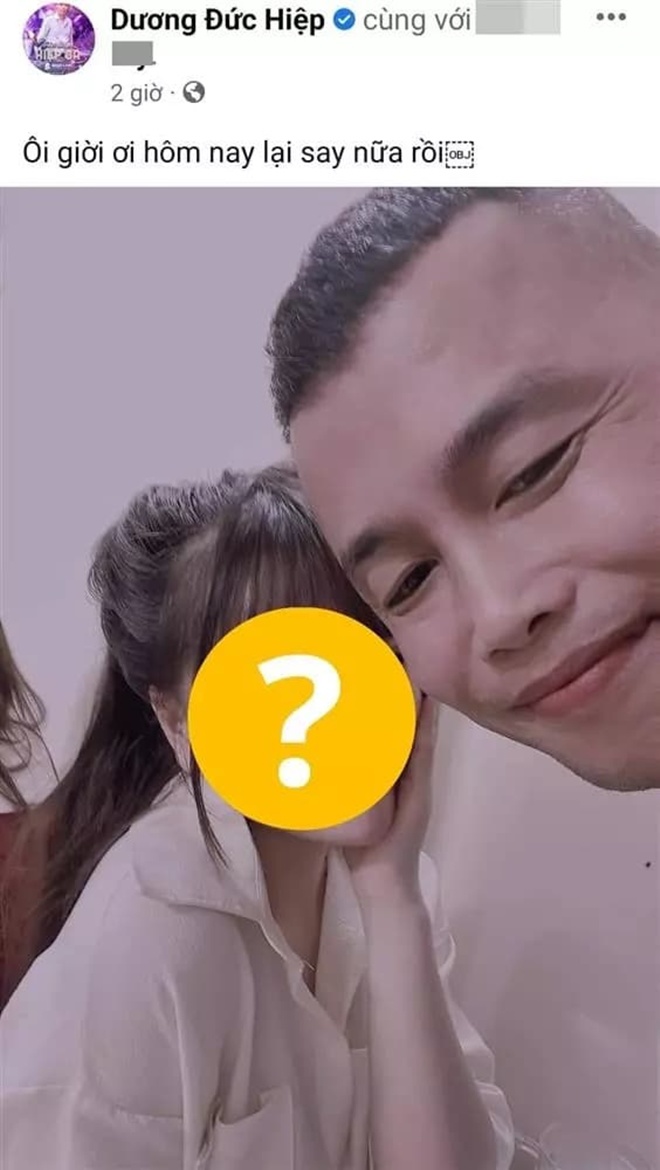 Recently, Hiep Ga attracted attention when posting a close "check-in" photo with a girl. Showing off a radiant photo with a beautiful woman, the comedian wrote: "Oh my god. I'm drunk again today". Immediately, a netizen asked back: "Who is it, uncle?" Hiep Ga immediately announced that the girl was his "lover".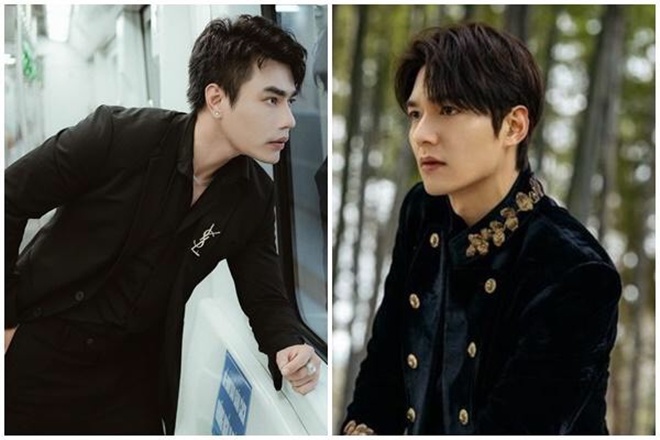 Recently, Le Duong Bao Lam often appears with a strange appearance. From a person with a large physique, the actor lost weight and made a completely different makeover compared to before. His face instead of roughness became slim Vline unexpectedly.
In recent photos, the comedian looks like a different person. He appeared with a neat and handsome appearance like a Korean handsome man. He is even likened to a copy of Lee Min Ho. However, this comment was immediately reacted strongly by netizens.
You are reading the article
Calling Ha Thanh Xuan a daughter in her previous life, she was criticized, the Koi King spoke out sarcastically

at
Blogtuan.info
– Source:
Eva.vn
– Read the original article
here