Business
Check-in at the exhibition ever became negative to the two words "virtual living"? For people in the industry, does that action hurt art?
Today, not only those who are interested in learning about culture and art, but also students, office workers, families or middle-aged aunts and uncles… also frequent the exhibitions. The exhibition is gradually becoming more familiar to the public, which is a good sign because when approaching culture and art, each person's worldview will be expanded, and intellectual values ​​will also be preserved and developed. .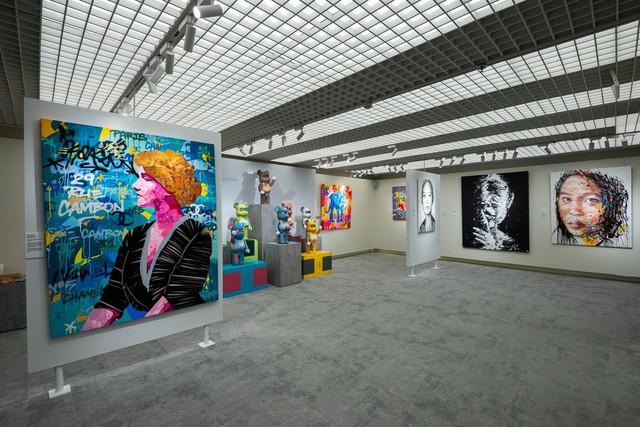 The event "Summer Art Gathering" with the latest works from two artists Cyril Kongo and Hom Nguyen – Photo: @ss.art.vietnam
However, in the midst of a large number of people walking in galleries, art galleries, etc., there are also many people who do not pay much attention to the space and content they are approaching. They choose to come here as a new check-in place when they are bored with cinemas, cafes, outdoor play places… Others want to have a picture that looks "artistic" and choose works in the exhibition as a background to act with me.
And it is unfortunate that the number of such people is increasing, even more than the number of exhibitions allowed to open each year combined. Gradually, I don't know since when, the feeling of seeing someone come to the exhibition and take out the camera, give the camera, … suddenly became… "strange".
EXHIBITION IS NOT A 'TIMELY' CHECK-IN POINT
Mr. Do Viet Tuan – Creative & Art Director freelance at SAIGON, specializes in choosing topics and designing and organizing exhibitions: "The fact that people are now flocking to the exhibition in large numbers can be seen as a domino effect. Because really the exhibition venue gives people an "artistic" picture, beautiful from the photographer to the space in the photo. If you consider the exhibition only as an amusement park, a place to take pictures of virtual life, it is an alarming expression because it shows a superficial lifestyle, attentive to what others judge and perceive you." .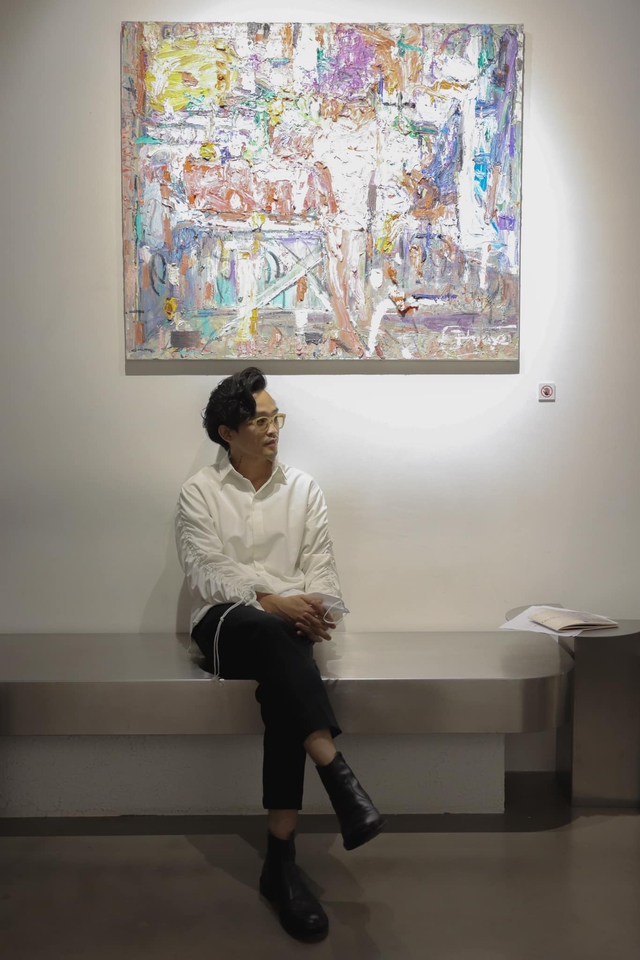 Mr. Do Viet Tuan at the exhibition "My family" by artist Huy Phan
Taking pictures at an art gallery is an all too familiar and normal act. Because taking pictures is a basic need of every person – the need to store beautiful moments, beautiful spaces to witness or simply because you feel beautiful when standing in a certain space. "Not only the exhibitions that Tuan organizes, Tuan thinks that exhibitions, which are happening and are about to happen in Vietnam as well as in the world, the proportion of people who come to take pictures is still more than those who come for art. However, looking at the exhibitions where I have worked so hard to build ideas and designs that are only seen as a background of the picture, not only Tuan himself but also the artists will feel sad. someone standing in front of a work of art or in such a respectful space to take a picture so that outsiders see it as not being used as a background will show that they are a truly civilized person. ."
"Going to exhibitions is a new habit of young people nowadays, which is a really good thing. Exhibitions in recent years are a new need, a new habit and this represents a part of living standards, the need to enjoy art, the need to experience the enhanced experience in the present life."
Each person will have a different way of preserving the beauty of art. You can store the talents of art by memory, but if you want to keep them through specific photos, videos, that's okay. As long as we respect the beauty and be polite to those around us.
WE COME TO THE EXHIBITION TO LEARN AND ENJOY ART
Depending on the views and interests of each person, each age group will have different purposes when coming to see the exhibition. Some people come to learn the thinking and perspective of art makers, some people come to find ideas for themselves, some people want to feel the art space or simply build a "deep" image. " with somebody.
If anyone who comes to the exhibition and takes pictures is equated with being ignorant of art, and their presence annoys the viewer, then the exhibition is being "undervalued" in the wrong way. Do Viet Tuan thinks: "There are many people around me who come to the exhibition because they want to enjoy real art, come to share their views, to update more contemporary art of their country, and they also want to experience that space. The appearance of people who don't know much about the subject of the exhibition is very normal, civilized, and happy. Everything comes from the viewer's consciousness and perception, if equated in a negative way. This is not true for art lovers."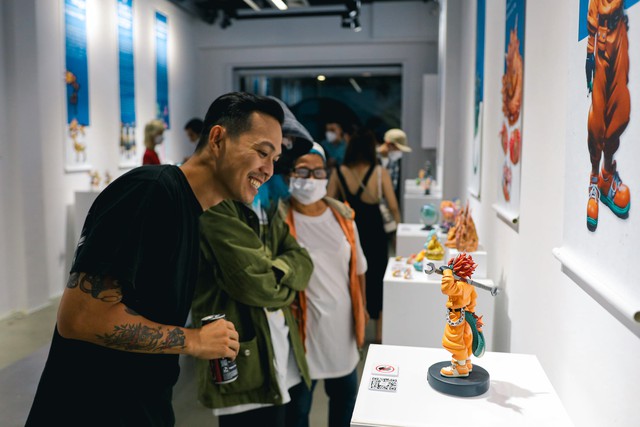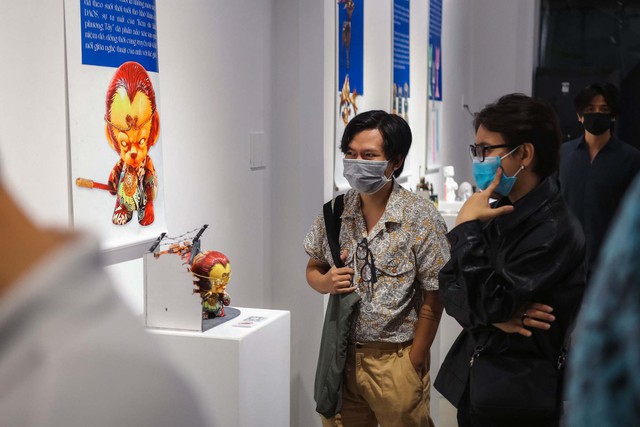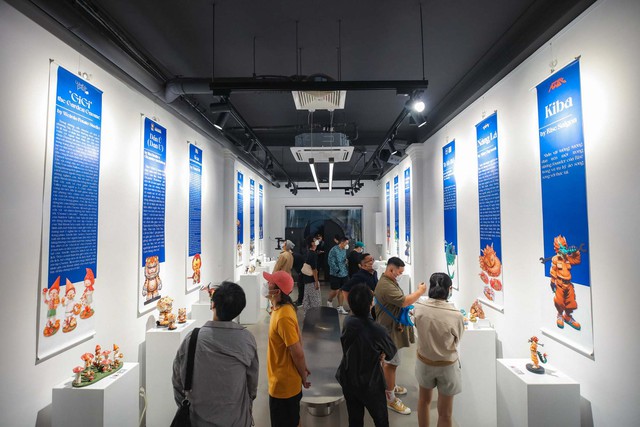 "Playing together for fun" – event for Art Toys Vietnam community
Over 10 years of experiencing art and culture events in many fields from music, art installation exhibitions to community-related exhibitions, Mr. Tuan shared: "For exhibitions about culture, exhibitions about regions, about understanding culture and history, I need a large number, I need the public to come to know, so that they have an additional source of useful information. . Sometimes the more people know about my exhibition, the more it is a measure of the success of the exhibition. More academic exhibitions such as painting, installation, abstraction… I also really need people who really want to know more about this, want to enjoy it."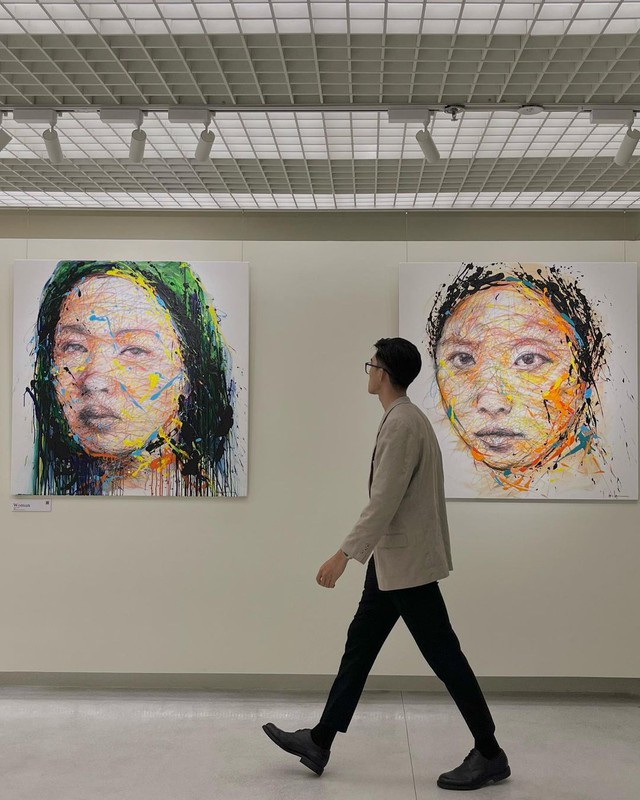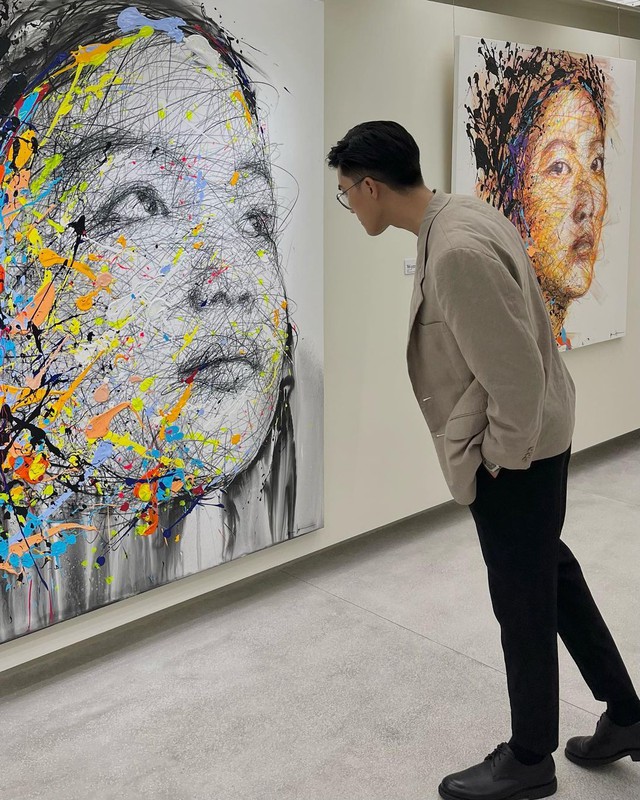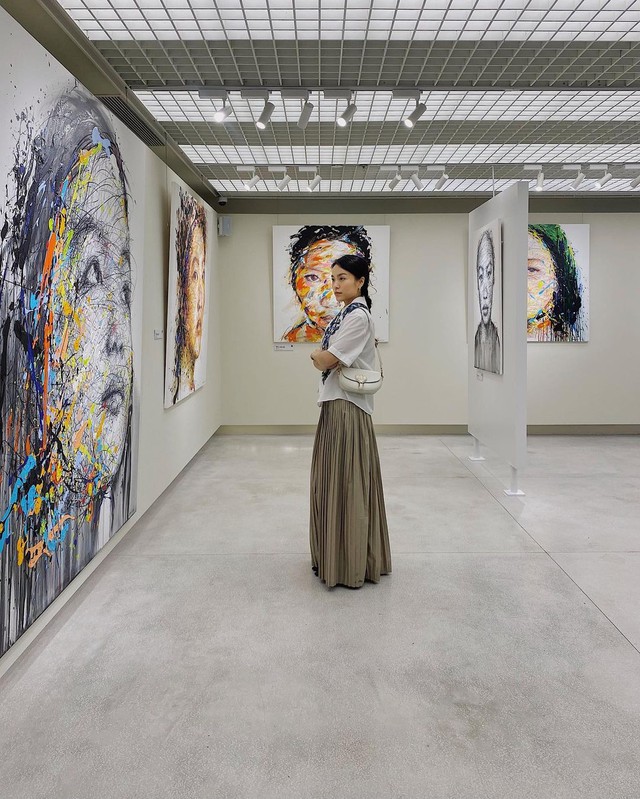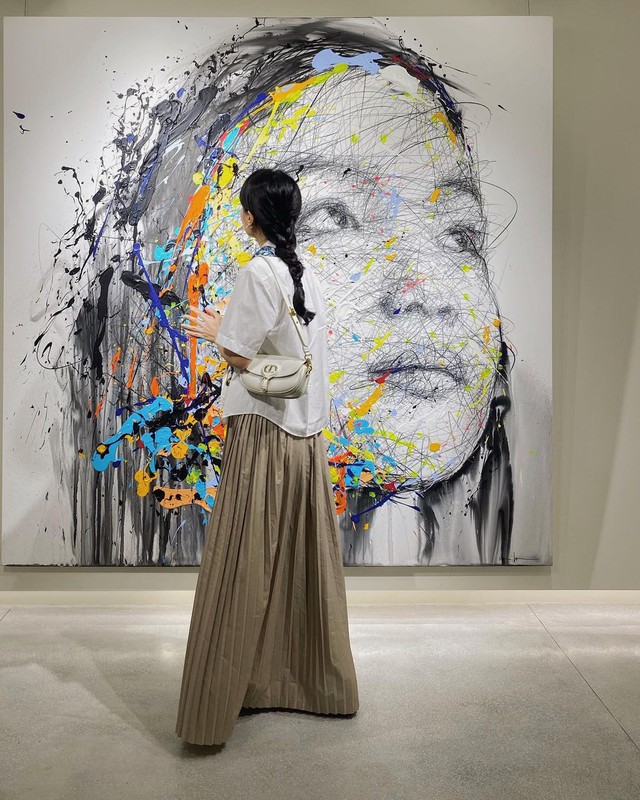 Artwork: @trongnhan98, @lehatruc
POINTS NEEDED TO NOTE WHEN TAKING PHOTOS TO DO NOT Hurt ART
1. Do not turn on the flash or use a selfie stick:
This is absolutely not advisable. Because the flash will affect the viewing of the work of the people around and the selfie stick will hinder the movement of people.
2. Do not gather, joke:
If you stand together in a large group just to take a photo together, taking pictures of your companion will block the path of others.
3. Don't stand anywhere for thousands of virtual live pictures:
The exhibition is not a movie set or a coffee shop, you should not take a single step to take a photo. Because if you are taking pictures, people who want to pass by will have to stop and wait to avoid the camera lens. No matter how much you are interested in a beautiful work of art, you should skillfully take photos as little as possible so as not to disturb others.
4. Always keep your distance from the work:
Don't just touch the artwork just because you want to "interact" with the artwork (unless it's the artist's intention). You can't imagine how much a single touch can destroy a work of art and take so long.
5. Do not stand and pose for too long:
If you stand in one place for too long to take a "forever" photo, it will limit the opportunity to access the artistic value of others. If you want to save a good message that the author wants to convey through a certain product, just wait until there are no people and then come back.
6. Take photos only with permission:
If the exhibition you go to allows photography, you can cleverly take pictures of what you want. And if you don't see any letters or regulations about whether to allow photography or not, please ask the organizers.
https://afamily.vn/check-in-tai-trien-lam-tu-bao-gio-da-tro-nen-tieu-cuc-den-gan-ghep-cho-hai-tu-song-ao- elephant-people-in-nganh-lieu-hanh-dong-do-co-lam-ton-thuong-hear-thuat-20220526021302973.chn
You are reading the article
Check-in at the exhibition ever became negative to the two words "virtual living"? For people in the industry, does that action hurt art?

at
Blogtuan.info
– Source:
cafebiz.vn
– Read the original article
here