Life Style
Coming to Moc Chau in the ripe plum season, you must immediately pin these 5 beautiful homestays: All 3 criteria chill – genuine
Moc Chau is certainly not too strange to young people in Hanoi anymore. Whenever feeling bored, bustling, want to breathe a little highland air, people excitedly pull each other up here to play.
If you go to Moc Chau in this season, it is even "better", because around the end of May and beginning of June every year, when the summer officially arrives, when the sun starts to shine, the plum fields in Moc Chau also come in. harvest season. Besides looking for what to eat in Moc Chau, you are also wondering about a place to stay chill – genuine – cheap right? Then watch now and always these 5 homestays. Not only will you have a comfortable holiday, but you will also bring back a basket of photos.
MAMA's House
Just like the name, MAMA's House will bring you a feeling of peace and closeness like being in your mother's house. Located in the middle of the Moc Chau mountain and forest space, MAMA's House stands out with its vintage design, slightly Korean style with homestays built from light brown bamboo and wood combined with glass doors and colored curtains. beige. There are many types of houses for you to experience such as wooden houses, attic rooms, community houses on stilts and greenhouses.
Outside is a super large garden, because there are many trees planted and green grass at the foot, so the air here is very fresh. MAMA's has prepared a lot of tables and chairs in the garden, where you can sit and drink tea, eat cake and breathe in the fresh air. In addition, this place also has a private kitchen for you to freely display and cook BBQ. But there is no need to cook breakfast, because the homestay will give you breakfast when you come here. Not only that, if you come here in the spring, around mid-January to April, you will see plum blossoms covering the whole garden with white, "virtual living" is super beautiful.
Photo: @od.nih, @bminhelf, @tuiet.hwa
MAMA's House
Address: Ang 3 village, Dong Sang commune, Moc Chau district, Son La province
Price: 400k – 700k/night for wooden houses, 400k/night for greenhouses, 85k – 95k/night for dormitories, 300k/night for attic rooms
Moc Chau Hobbiton
Unlike many homestays with familiar motifs with gardens, wooden houses, and chilled-out views in Moc Chau, Hobbiton homestay offers you a completely new experience – the image of a village of Hobbit dwarves in the movie. Lord of the Rings" in real life. This homestay has a total of 10 bungalows with gray-brown tone stone walls and grass-roofed roofs. Not only that, inside each room is also paneled with pine wood with a light fragrance, creating a feeling of warmth and relaxation.
From the outside, it looks so small, but the interior is extremely comfortable and is prepared with necessary personal items. In addition, at the homestay, there is also a separate area for guests to make campfires and BBQ together. If you want to try the specialties of Moc Chau, you just need to visit the restaurant area and each hot dish will be served immediately.
Moc Chau Hobbiton
Address: Truong Giang intersection, sub-zone 70, Nong Truong town, Moc Chau district, Son La province
Price: From 500k – 1.9 million VND/night (depending on room type)
Fairy House
Ever since hearing the name Fairy House, everyone can guess that this homestay is inspired by a fairy tale. Therefore, the bungalows here are designed with the shape of squash, triangle, bird's nest, … with thatched roofs. Each room is decorated with Northwestern-style brocade motifs, wall tiles, hand-woven macrame curtains, accompanied by modern furniture. Besides, you can also choose a house on stilts if you want to experience the feeling of living like the people of the highlands.
Photo: Fairy House Moc Chau, @belyta_146, @kieu.tring.2k.
Until now, Moc Chau has always been likened to a fairyland of flowers, each season has its own unique flower. Therefore, Fairy House also has a garden with lots of different flowers and is equipped with wooden tables and chairs for you to watch flowers, drink tea or chat with friends. In addition, this homestay also has a beautifully invested kitchen and a luxuriant rose and plum garden. Let's go through the homestay to "collect" as many beautiful pictures as possible to post gradually.
Fairy House
Address: Alley 14, Ang 2 Village, Dong Sang Commune, Moc Chau District, Son La Province
Price: 500k – 1.3 million VND/night for bungalow room, 400k – 900k/night for stilt house, 150k – 200k/night for group house on stilts
Ta's House Homestay
Located close to the center of Moc Chau town, Nha Ta homestay is chosen by many people because of its convenient location, easy access and poetic natural scenery. The bungalows here are built in the shape of an A, inspired by the tall Cat mountains in the Northwest highlands. In addition, with the design like a tent, when you come to stay here, you can also enjoy a cozy and wild space. Each room at Nha Ta homestay is equipped with the most essential items such as towels, brushes, soaps,… Especially insulation pads so that when it gets dark, the temperature in Moc Chau will drop. You don't get cold either. Even the toilet and bathroom are fully equipped with hot and cold water.
At Nha Ta homestay, there is a vast garden for you to organize a BBQ party, you can borrow the homestay's kitchen to prepare the ingredients first, then bring it to the garden to sit and bake. Besides the homestay, there is also a stream flowing through, the shop is also very psychological when equipping a bar for you to sit and drink water overlooking the extremely chill stream. Because, just saying, Moc Chau without visiting My House would be a waste.
Photo: @weimee__, @_amazing.ttd, @phuong.jjjj
My House Homestay
Address: Alley 53 Tran Huy Lieu, Moc Chau town, Moc Chau district, Son La province
Price: From 300k – 1.3 million VND/night (depending on room type)
The November homestay
Although at the present time, Moc Chau is gradually sprouting lovely homestays, but The November is one of the most prominent names. All the rooms here are oriented to European style, 100% wood material. The outside of each room is paneled with solid wood. The interior items such as blankets and curtains are all made of brocade fabric. Thanks to its rustic design, The November brings a feeling of closeness and warmth. Not only that, in the middle of the garden, there is also a place for you to light a fire to warm up in the evening. There are also many tables and chairs available for large groups of friends to eat together.
Photo: @nhhimsoc13, @lenglynnn, @thaoduong.132, @kieutrang______, @tbaene, @lienlocoseyo.
The November homestay
Address: Dong Sang Commune, Moc Chau District, Son La Province (near Bang Ang 3)
Price: From 400k – 1 million VND/night (depending on room type)
Above are all homestays from pretty to pretty. Feel free to choose and when you go to Moc Chau, book one immediately!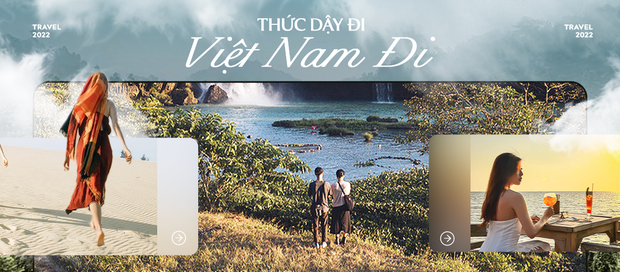 https://kenh14.vn/sap-den-moc-chau-mua-man-chin-thi-phai-ghim-ngay-5-homestay-xinh-phat-hon-nay-du-ca-3-tieu- chi-chill-xin-re-luon-20220526142403747.chn
You are reading the article
Coming to Moc Chau in the ripe plum season, you must immediately pin these 5 beautiful homestays: All 3 criteria chill – genuine

at
Blogtuan.info
– Source:
Kenh14.Vn
– Read the original article
here