At the 31st SEA Games, athlete Phan Hien and his dance partner – athlete Dang Thu Huong set a "record" for the Vietnam Sports Dance Team at SEA Games 31 with a "hattrick" of the Gold medal at SEA Games 31. all 3 events that this pair of athletes participates in.
It is known that to achieve this success, athlete Thu Huong faced many difficulties and sacrificed a lot, especially during pregnancy and after giving birth to a son. She had to stop practicing for nearly a year when she was pregnant with her child, and one year after giving birth, she had to often leave her child to pursue her passion.
Athletes Dang Thu Huong and Phan Hien at the 31st SEA Games.
Let's listen to athlete Dang Thu Huong share her memories of being pregnant and giving birth to her baby Coca!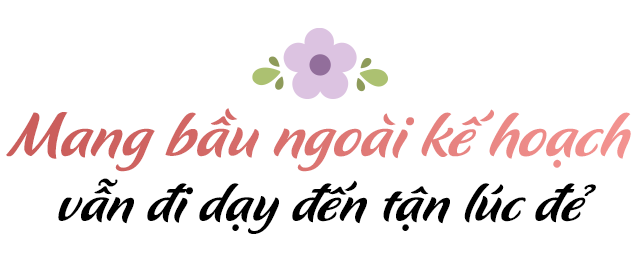 At the last 31 SEA Games, Ms. Thu Huong scored a hat-trick with 3 gold medals, are you satisfied with your achievement?
Before that, my goal was only 2 gold medals because the opponents were also very strong. When I got 3 gold medals, I was very happy, so were my teammates.
It is known that to pursue your passion for dancesport you have to sacrifice your personal happiness, when you first started your life as a single mother, what were your difficulties?
I started practicing when he was 1 year old, or had to fly to Saigon to practice, he stayed at home with his grandmother. She helps me a lot so I can work with peace of mind. However, the baby is still small, so I have to regularly contact her to remind her what to eat to give her enough nutrition for that period of development.
Then, close to the SEA Games, I went to study abroad for 2 months, for ordinary people it was as simple as going out, but for me it was not like that because I was far from my family, and entered a very strict training mode. Ordinary athletes who do not compete at the top can hardly follow that training session.
With dancesport, if you practice it for fun and play, it is indeed an entertainment, but practicing professional competition is the same as other sports such as football, badminton, etc. Common injuries are back, ankle, knee. . I often have that injury and often need physical therapy.
The most serious injury I had was a fracture of the big toe bone in my foot that I had to take a year off from wearing high heels. And recently, during 2 months of training abroad, I had a very painful knee ligament injury but I still had to practice continuously, but I couldn't rest. (Laugh)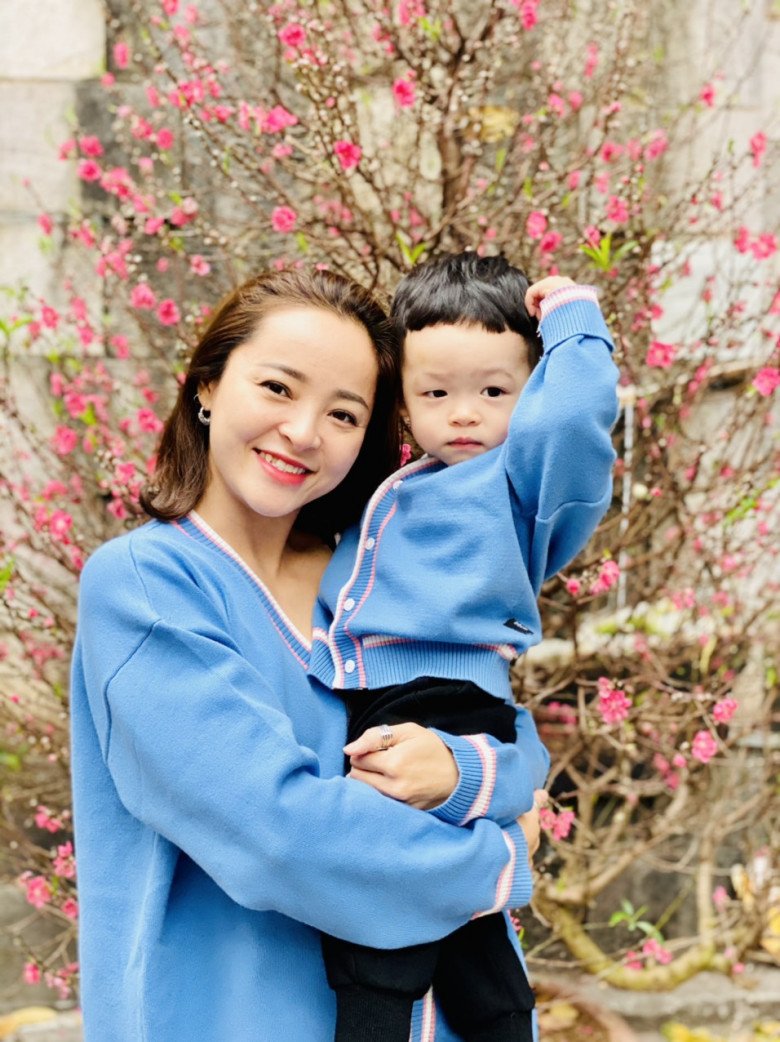 Huong is currently a single mother.
Pursuing the path of a professional athlete, don't know if Coca-Cola's arrival is in the plan of you and your ex-husband?
Baby Coca came to me in 2018 when my father and I had just finished the 2018 Sports Festival and had many plans for 2019. I found out that she came on the day I went for a routine thyroid check-up. I was a bit surprised, shocked, not mentally prepared at all because I had used birth control before but somehow the baby still came. However, after a few minutes of contemplation, I felt that even though it was shocking news, I was still happy and happy. After that, I informed the three children.
I must say that all of my decisions are prepared in advance, but only Coca is out of the plan, that's why I am also very worried, not knowing what it will be like to be a mother. (Laugh)
Having thyroid disease and pregnant again, do you have many difficulties?
The doctor, as soon as I knew I was pregnant, advised me a lot that I shouldn't keep the baby because I have thyroid disease, I still have to take medicine during my pregnancy. If I stop taking the medicine, it will affect my body, the mother's health, and if I take the medicine, it will be like a poison for the baby. At that time, I thought a lot, and decided to keep the baby, so I stopped taking the drug during my pregnancy.
Stopping taking the drug also affects my health but not too seriously. I always feel tired, frustrated, and irritable because the high thyroid hormone makes the body tired. However, I know that it is due to a side effect of not taking medication, so I can control my psychological adjustment.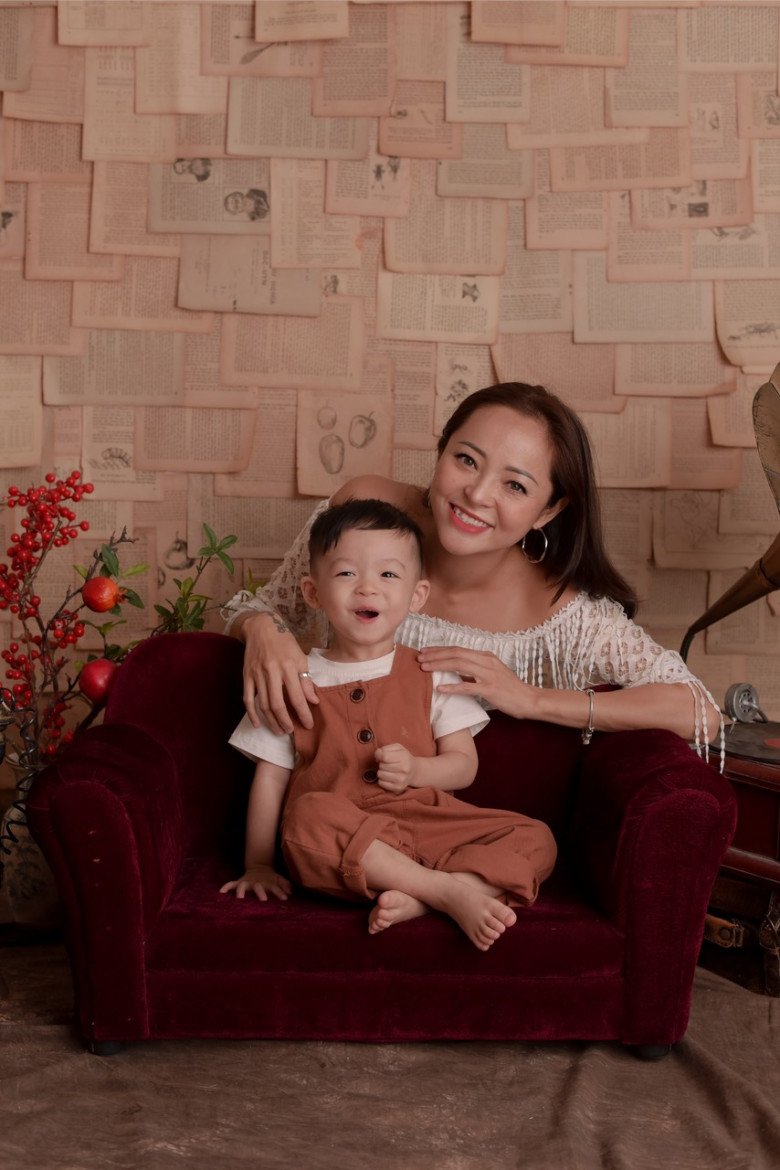 Baby Coca's arrival was not part of her plan.
How has pregnancy affected your training?
I can't practice when I'm pregnant, I just make sure to teach dancesport. Every night, I teach 2-3 hours, sometimes teaching 4 hours is very tiring, not to mention Saturday, Sunday teaching 6-7 hours. It is very heavy weight for pregnant women. There are days when I just finish teaching at 11am and I teach until the day I give birth. I went to teach 3 hours and then gave birth to a baby. (Laugh)
How much weight did you gain during pregnancy? As an athlete, how do you apply your diet while pregnant?
I gained 15kg, didn't gain much because my thyroid disease did not gain much weight. The food I eat is vegetable oil, do not eat animals, do not eat a lot of starch, only eat half a bowl of rice each meal and mainly eat vegetables, fish, eggs. I also regularly grind seeds to make cereals like mung beans, soybeans, and sesame, so I'm still nutritious and healthy without gaining much weight.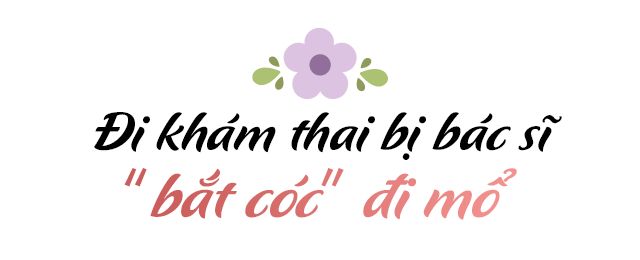 Teaching until the time of birth, surely your birth date has a lot of memories?
I am 8 months pregnant and the doctor still advised me to give birth naturally and I want the same. The doctor said that I can give birth naturally, but I still have to choose my health at the time of birth. However, when I was 39 weeks pregnant, I went for a antenatal check-up, and the doctor told me, "Well, you have to have surgery immediately." When I heard that, I burst into tears because suddenly I didn't prepare anything. I just got home from teaching and went to the doctor when the doctor kidnapped me to stay and put me on the operating table. I just had time to tell everyone at home "Come in, I'm going to give birth". Luckily, I had already prepared the delivery basket before that, so everyone just brought things.
After the surgery, the doctor only had time to raise the baby's head and tell me "here I am, son" and then left, making me not have time to look at myself. I lay there for the doctor to sew and then I was transferred to the postoperative room for 1 hour. Everyone slept there but I couldn't sleep because I didn't know how my baby was. I was crying and sad at the same time.
I have a special disease, so the doctor separated mother and child. The doctor told me that I had to be healthy to see my baby, so I was determined to learn to walk quickly and 24 hours after giving birth, I was able to walk normally, making the doctor very shocked. And after 2 days I got to see my baby. Baby Coca was born weighing 3kg.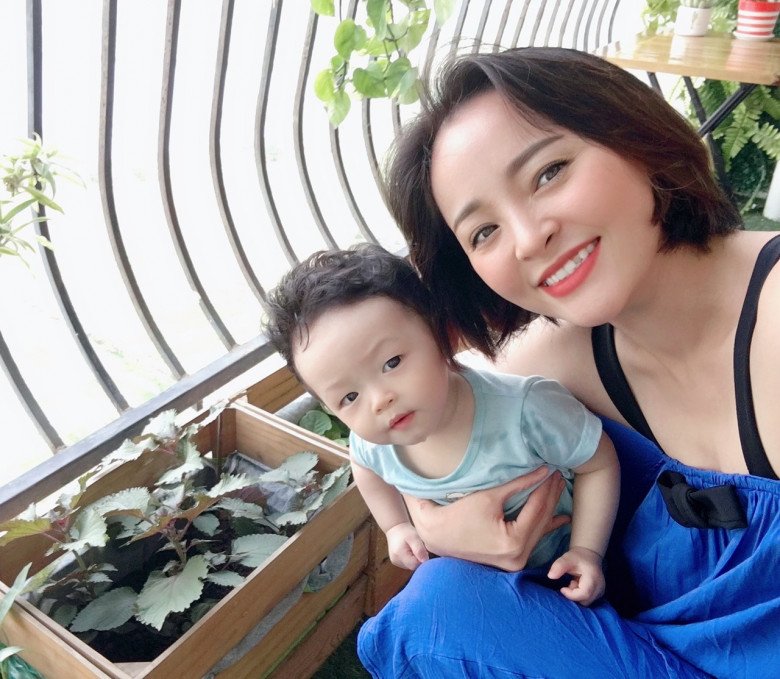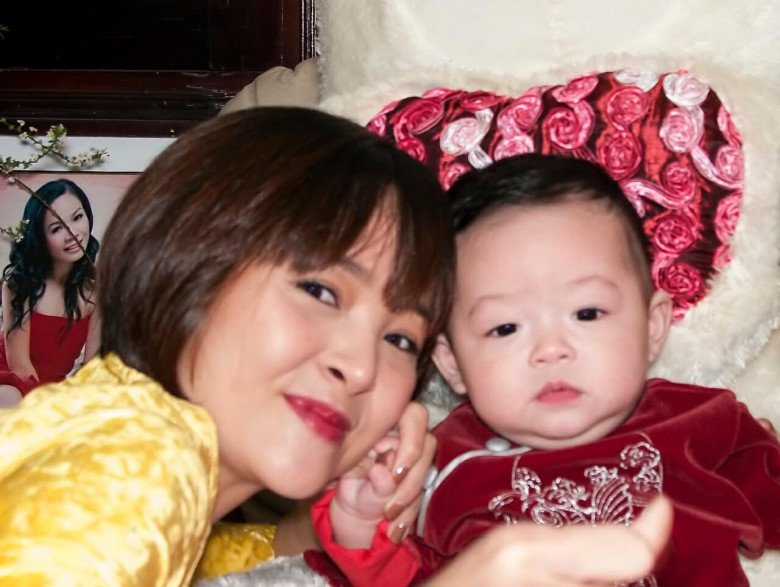 The baby was born weighing 3 kg.
Gaining 15kg during pregnancy, how long does it take to get back in shape after giving birth?
From the time I was pregnant until after giving birth, I did light yoga exercises to increase muscle elasticity. I practice twice a day, morning and night. Besides, I use massage oil to limit stretch marks, increase collagen elasticity for the skin, massage the body with warm water for comfort, making the skin feel again.
Besides, I try to eat and sleep in moderation. I decided to find an EASY method to train my child and I followed EASY for a half season, monitoring my child's sleep and eating habits to be comfortable and not surprised in taking care of him. And 2 months after giving birth, I got back in shape to my old weight of 43kg.
Many postpartum athletes have returned to training early, don't you?
I have, 2 months after giving birth, I started exercising again but I still feel dizzy and lightheaded, so I reduce the intensity and exercise lightly. My incision 5-6 months after giving birth, I started to feel normal skin. The first time I practiced with Phan Hien, the bending movements later still felt pain in the incision.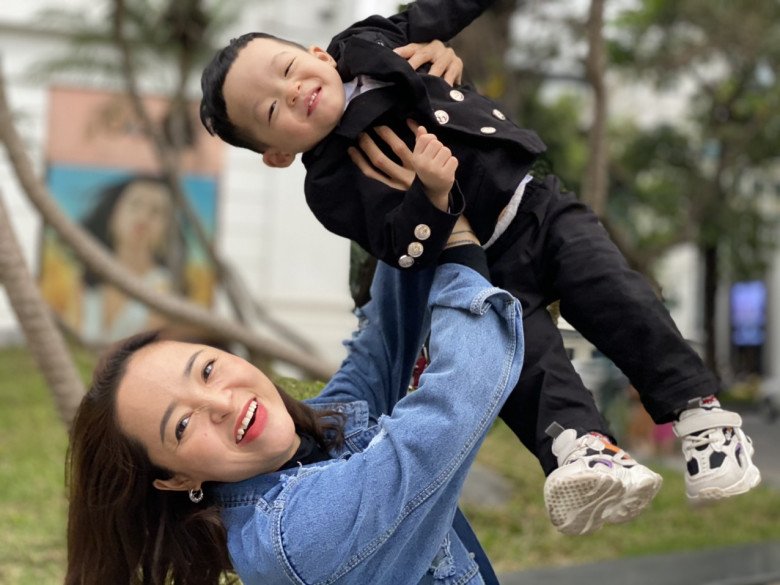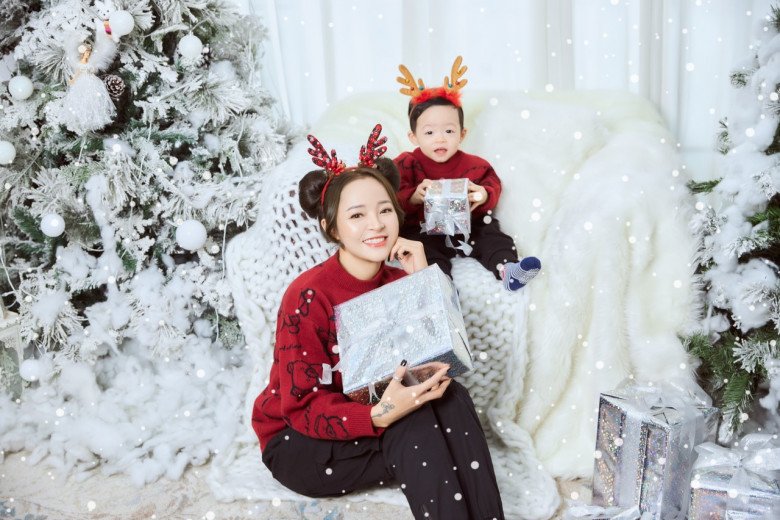 After 2 months of giving birth, her weight returned to 43kg and returned to light exercise.
How is Baby Coca a source of encouragement to you during the hard time of practicing to get today's sweet fruit?
She often calls me and says "Mother Huong, do your best". Before the exam, say "I wish Huong's mother well".
I often say "mom, let's go to work to earn money", the baby says "Mom, mom, let's go make money". Then when I asked "What does mom make money for?" Then you say "Mother Huong goes to work to earn money to buy Hamburger for Coca". (Laugh)
Your lovely sayings encourage me a lot because dancesport is not only my passion but also my career and work, so I am actually working, not my mother dancing for passion. passionate about.
Thank you for your sharing!
You are reading the article
Grandmaster Thu Huong has just won 3 gold medals at the 31st SEA Games, shocked when she found out that she was pregnant, she was kidnapped by cesarean section near the day of her birth

at
Blogtuan.info
– Source:
Eva.vn
– Read the original article
here