The weather in recent days has often received heavy rains, which has caused a series of motorbikes to face a very difficult situation due to flooded water, the car has stalled and cannot be detonated, if not handled in time. there is a very high risk of damage.
For car No
When you encounter a car stalling, the first thing you should try to do is pull the car out of the flooded area, remove the spark plug and dry it, then turn the car upside down to let the water out of the exhaust pipe.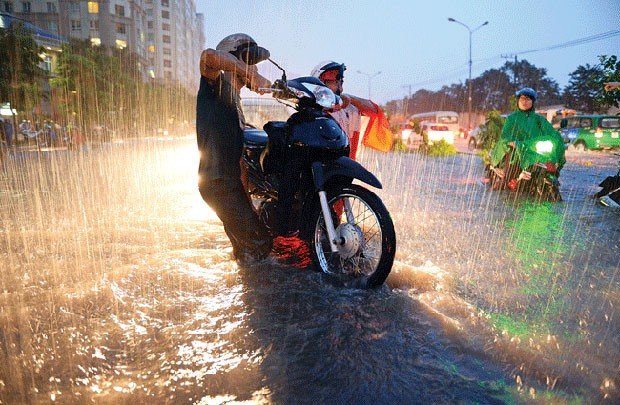 Use specialized equipment to dry and clean the electrical connections in the electrical system to avoid corrosion, oxidation and electric shock.
Besides, you also need to lock the gas and discharge all the old gasoline left in the carburetor, then turn on the gas and start the engine.
When starting the engine normally, it should go to 0 and accelerate so that if there is water in the exhaust, it will be released.
If you can't fix it on the spot, you should go to the nearest dealer, motorbike repair shop to check again. When moving in flooded areas, engine parts, vehicle oil, and electrical systems are all wet with water and need to be cleaned.
For scooters
With scooters, do not try to restart the car because that will cause more water to enter and damage the engine.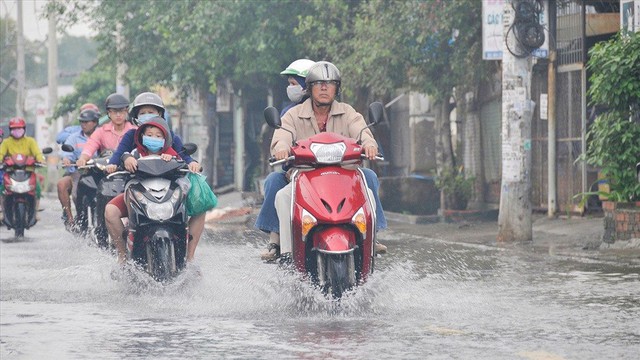 First, remove the spark plug, wipe it dry, and then reinstall it. Drain all the oil in the engine compartment, clean the engine compartment and change the oil to make sure there is no water in the oil.
Connectors in the electrical system also need to be dried to avoid short circuiting and fire, leading to replacement of accessories. For scooters with an air filter located in the middle, below the trunk, forcing you to remove the entire trunk, remove the air filter for cleaning.
The best solution is to try to get the car out of the flooded area, find the nearest car repair dealer.
You are reading the article
How to handle motorbikes that cannot start due to flooding?

at
Blogtuan.info
– Source:
autopro.com.vn
– Read the original article
here