Thế Giới
Israel blocked Germany, the US from supplying anti-tank missiles to Ukraine
Israel rejects US request to allow Germany to supply Spike anti-tank missiles to Ukraine.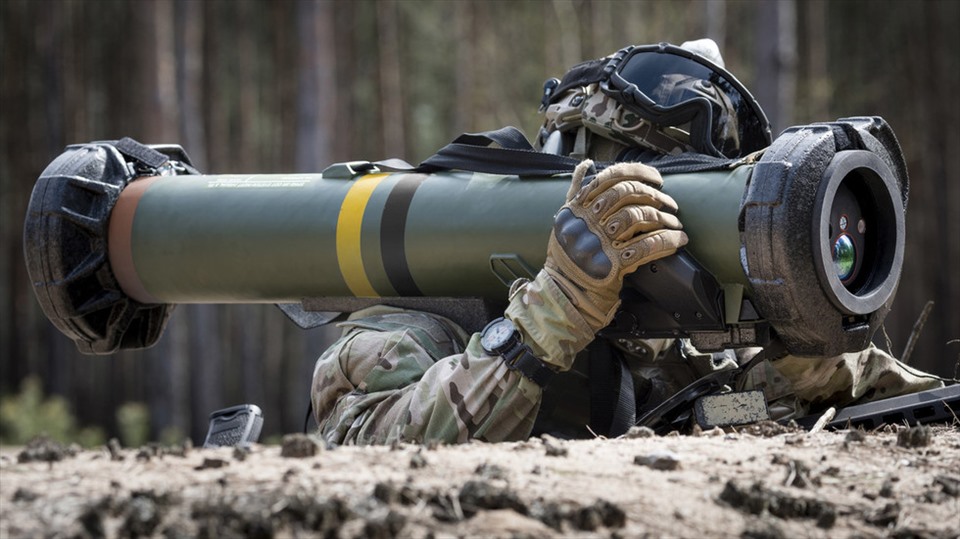 Axios newspaper reported, Israel will not allow Germany to sell Spike anti-tank missiles to Ukraine. The missile is manufactured in Germany under an Israeli license and Tel Aviv must approve the export.
The Pentagon consulted the top Israeli Defense Ministry official during his visit to Washington earlier this month, but was turned down.
A senior Israeli official told Axios newspaper, Israel is concerned that soldiers Russia could result in loss of life due to Tel Aviv's weapons, which in turn would result in Moscow being able to compromise Israel's security interests in Syria.
The issue was raised two weeks ago, when a senior Israeli Defense Ministry official, Amir Eshel, visited the US.
US Deputy Secretary of Defense Colin Kahl proposed to Germany to export Spike missiles to Ukraine.
Mr. Eshel refused, saying that Israel would only supply Ukraine with non-lethal weapons.
When Israeli Defense Minister Benny Gantz arrived in Washington on May 18, the missile issue was not raised in meetings with US Defense Secretary Lloyd Austin and White House National Security Adviser Jake Sullivan.
On the same day, Israel announced that it was shipping 2,000 helmets and 500 protective suits to Ukraine.
The Pentagon had no official comment on the report.
Spike . anti-tank missile is a product of Israeli defense technology company Rafael. Spike was first put into use in the 1980s.
The missile can be equipped with an anti-tank warhead, a high-explosive warhead or a guided warhead. The US and some NATO allies have already equipped Spike missiles on attack helicopters.
The United States and its allies have shipped thousands of anti-tank and anti-aircraft missiles to Ukraine, as well as artillery, armored vehicles, tanks and attack helicopters in recent weeks.
Russia claims most of these weapons will be destroyed by cruise missile strikes.
There has also been some friction among the NATO allies. Poland accused Germany of not sending Leopard tanks to replace the hundreds of T-72s that Warsaw had sent to Kiev.
Germany responds to Poland that, it took a long time to produce the tank that Poland wanted to receive.
Speaking at the World Economic Forum in Davos on May 25, Ukraine's Foreign Minister Dmitry Kuleba said that the situation in Donbass is "extremely bad" and that unless the US sends Kiev more multiple launch rocket systems (MLRS), the Ukrainian military will not be able to continue the offensive.
You are reading the article
Israel blocked Germany, the US from supplying anti-tank missiles to Ukraine
at Blogtuan.info – Source: laodong.vn – Read the original article here