Bloomberg opens the article with the comment that it is time for investors to face the reality of electric vehicle startups. But what does the drop in shares mean for electric vehicle makers that have previously raised money easily, inflated, and stormed the market in the past year?
Shares from New York-listed electric vehicle companies to Chinese companies like Nio, Xpeng and Li Auto to American rivals like Rivian Automotive and Lordstown Motor have lost their luster in recent weeks. The situation gets worse as interest rates rise and investor sentiment changes. As it turns out, making a car of the future that is so popular is not easy.
Things become even more difficult when the cost of producing cars is increasing. Manufacturers could not find components and sales were unimpressive. Adding to the pressure, Chinese companies listed in the US have to bear the brunt of the conflict between Washington and Beijing.
So far, raising capital has been the easy part. Investors hurriedly checked their portfolios into the group of ESG companies (an acronym for Environmental, Social and Corporate Governance – refers to the group of Environmental, Social and Corporate Governance factors). They're still happy to fund any company that sounds tech-savvy and green. But, they overlooked the basic requirement of a manufacturing company: Can they actually make the product? And are they produced on a large scale? How quickly they can go from prototyping to mass production.
Many new electric vehicle manufacturers boast all kinds of artificial intelligence and intelligent driving systems that they have. However, they still need to depend on components from other companies, especially important components such as batteries. They also have to make large production projections, based on unlimited consumer demand as well as the company's own inescapable demand given the pressures of regulatory and emissions requirements. As a result, many companies have to follow the model of outsourcing the production of vehicle components.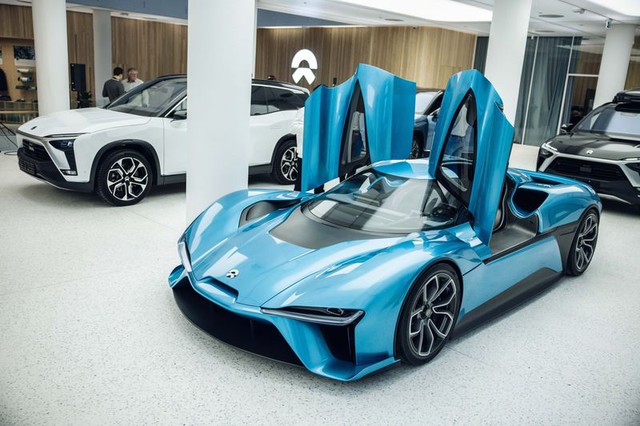 Most investors love rhetoric. Currently, attracting capital is becoming more difficult as interest rates rise. Investors will soon be forced to face another reality: Production and output problems. Not only the ability to earn a lot of capital, to use that capital well, it is necessary to talk about things like a nice car, the software system on the car. Meanwhile, although customers are currently very interested in buying EVs, uncertain supply and high prices pose risks to demand. The average price of a new EV in the US is $65,000, according to Kelley Blue Book's estimates.
Barriers to entry are also increasing. Electric vehicle and battery companies that cannot produce or show a viable product will be left behind, otherwise they may survive.
Struggling companies like Lordstown recently sold their factories to Foxconn for $230 million to raise money. The company also said that business viability now depends on receiving more capital. Earlier this month, Lordstown signed a joint venture agreement with the assembler to manufacture the vehicles. When it went public nearly two years ago, they were hoping to produce 2,000-32,000 units a year. Currently, this plan is much more modest, only 500 units.
Not to mention, a production deal won't necessarily speed up the manufacturing process either. Foxconn has also partnered with Lordstown competitor Fisker to produce vehicles. Previously, Fisker also reached an agreement with another major contract manufacturer, Magna International. However, despite those advantages, the company only expects to be able to go into vehicle production by the end of this year.
In Fisker's IPO filing, one of the stated risk factors was that "the company's business model relies on outsourcing production to large contract manufacturers". In fact, the electric vehicle company has even explicitly stated that "investors should not place undue reliance on Fisker's statements regarding their production plans or feasibility within the timeframe." expected, or both".
However, investors still seem confident. Electric cars are about to be rolled off the production line. The reason is because of the Covid-19 epidemic or supply chain and geographical issues, the reality is that there are not many electric cars on the road in 2022.
Even well-funded and policy-backed electric vehicle companies don't get things going easily. Currently, it all revolves around speeding up production and sales. Nio, Xpeng and Li Auto are currently producing just a few thousand units per month. Somewhere in the world, Lucid – a company backed by the Foreign Investment Fund of Saudi Arabia has signed a contract with the government to buy and sell up to 100,000 vehicles. But, now they are just setting up a production facility here.
Electric vehicle companies will obviously face increasing difficulties and it would be nice if they had a bold plan. But someone has to make sure they're delivering on those promises. The danger now is that the hype is fading, hitting demand as consumers start to give up hope. In that case, it will end where we started. Investors need to ignore past promises and pressure manufacturers to produce – at scale, as soon as possible.
Source: Bloomberg BusinessWeek
You are reading the article
It's rare for any company to actually produce a car, and some businesses that run out of capital have to stop operating

at
Blogtuan.info
– Source:
autopro.com.vn
– Read the original article
here