Quốc tế
Launching 3 ballistic missiles in a row, North Korea warned at the same time the US – Japan – South Korea?
North Korea launched three rockets on May 25, one of which is believed to be the country's largest intercontinental ballistic missile. The move comes just a day after US President Joe Biden wrapped up his Asia tour.
South Korea's Joint Chiefs of Staff (JCS) said North Korea launched three missiles in less than an hour at the Sunan area in the capital Pyongyang. JSC said that the first missile has a range of about 360 km with an altitude of 540 km, the second missile disappears at an altitude of 20 km, and the third missile flies about 760 km at an altitude of 60 km.
Ryu Sung-yeop, a professional research fellow at South Korea's Institute for 21st Century Military Studies, said the first launch on May 25 was likely a Hwasong-intercontinental ballistic missile (ICBM)- 17 is extremely large.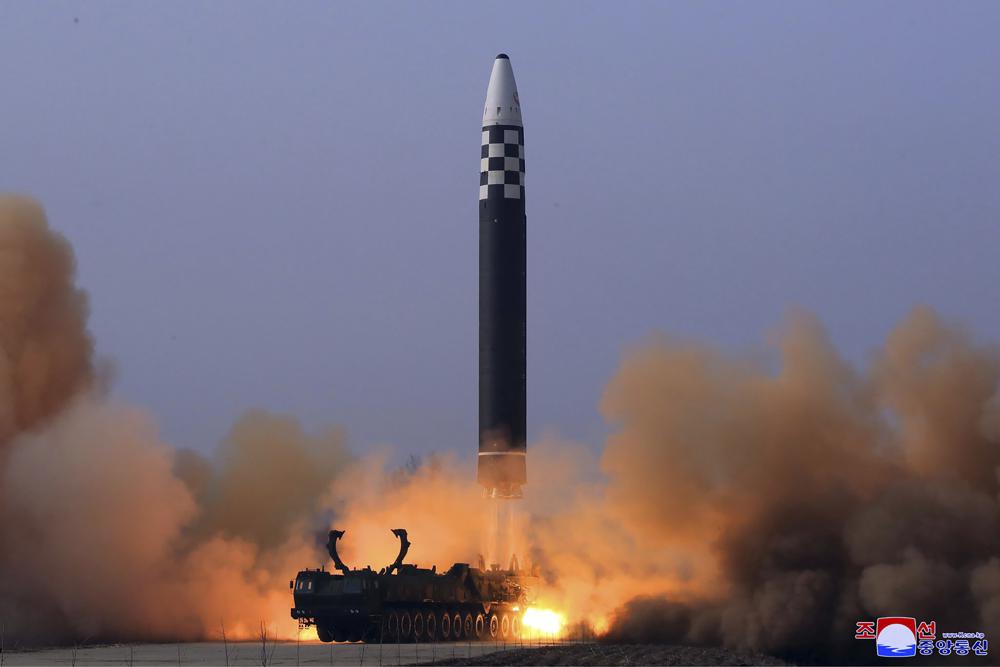 North Korea test-fired a Hwasong-17 intercontinental ballistic missile (ICBM) on March 24. Photo: AP
Also on May 25, a US official said that the United Nations Security Council will soon vote on a draft resolution to increase sanctions on North Korea over the resumption of ballistic missile tests.
The US ambassador to the United Nations on May 3 called on the members of the Security Council to meet and vote to tighten sanctions on North Korea. However, according to the news agency ReutersRussia and China have signaled their objections. The United States is the chair of the Security Council in May 2022.
The United States began pushing for sanctions on North Korea in late March. Then, in April, the United States circulated a draft resolution at the Security Council on increasing sanctions on North Korea.
The draft resolution further limits North Korea's ability to advance its ballistic missile and weapons of mass destruction programs, according to US officials. The document also includes extending the ban on testing ballistic missiles to cruise missiles or any other system capable of carrying a nuclear weapon.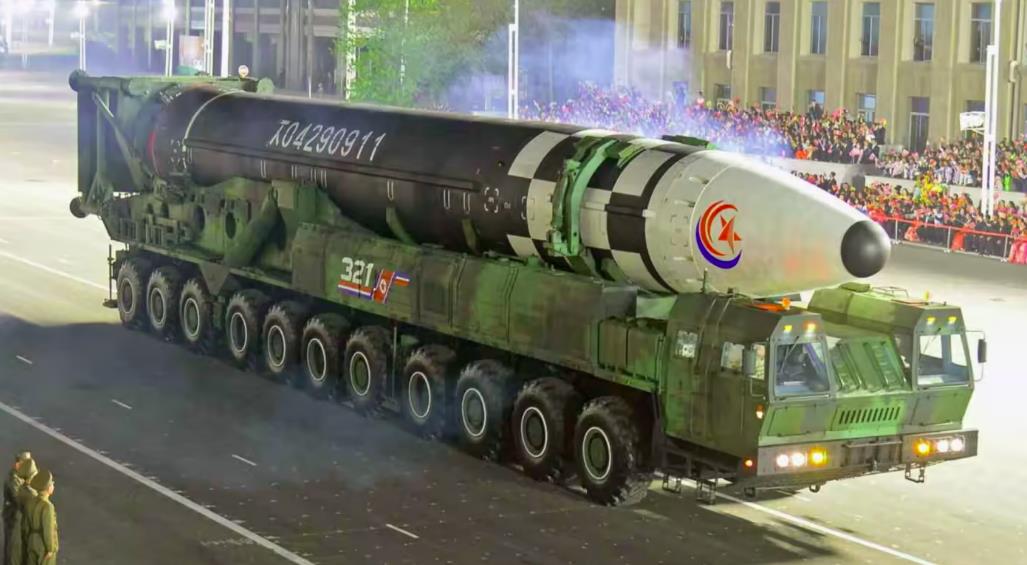 Hwasong-17 missile at North Korea's military parade on the evening of April 25. Photo: Kyodo
The draft resolution also proposes to cut crude oil exports to North Korea from 3 million to 1 million barrels per year and reduce refined oil exports to the country from 375,000 barrels to 125,000 barrels.
North Korea has been under UN sanctions since 2006 and these sanctions have been increased over time to cut off funding for North Korea's nuclear weapons and ballistic missile programs.
The Security Council last tightened sanctions on Pyongyang in 2017. Since then, Beijing and Moscow have pushed for the easing of these measures for humanitarian reasons.
Sources including Japan's Defense Ministry said that so far this year, North Korea has carried out at least 21 missile tests, including ballistic missiles. It can be said that North Korea is on track to significantly surpass its record of 25 missile tests in 2019.
Earlier this month, North Korean leader Kim Jong-un vowed to speed up the development of his nuclear arsenal amid stalled negotiations with the United States.
You are reading the article
Launching 3 ballistic missiles in a row, North Korea warned at the same time the US – Japan – South Korea?

at
Blogtuan.info
– Source:
nld.com.vn
– Read the original article
here