Công nghệ
Microsoft senior leaders watch "hot movies" in front of female employees
The Microsoft executive walked into Studio C, a small windowless room, at 8pm. Half a dozen employees of the "mixed reality" team are working late to edit prototypes of virtual reality (VR) wearables.
To test the device, the leader wore a pair of VR glasses to immerse himself in the virtual experience. When the device is turned on, a side screen shows details of what is being projected in the glasses.
In the video that fills the screen, several young girls in skimpy clothes are provocatively playing on the bed. An employee present said the scenes were "like VR porn". The staff were confused and a few of them walked out.
"This took place in the office, right in front of the female employees. It was really horrible," said the unnamed employee.
That leader is Alex Kipman, one of the most powerful executives in the current Microsoft empire, who is also in charge of the mixed reality business. With his shoulder-length hair, leather jacket, and stubble, Kipman looks like the captain of a rock band.
The incident comes just a few years after CEO Satya Nadella vowed to clean up the toxic culture in the company and build a work environment that is more respectful, diverse and inclusive.
However, many employees and former employees of the company said that the incident involving Kipman was just one part of a series of widespread misconduct often repeated by executives, including sexual harassment. and verbal abuse, continues to exist at Microsoft.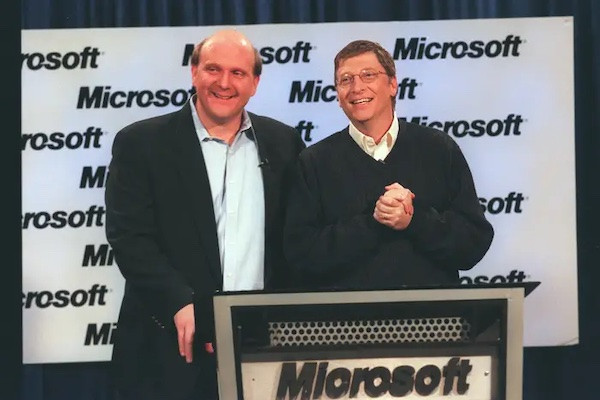 Despite Nadella's public stance against what he calls "talented-jerks," many company employees say Microsoft is still generous with the bad behavior taking place here. Late last year, a group of employees filed a class-action complaint against Kipman, but to no avail for the chief executive.
Microsoft declined to confirm or deny the specific allegations against Kipman and other executives but said it was "aware of reports" of the VR incident. The company said that "all complaints will be investigated by us and given a specific treatment if there is sufficient evidence". Disciplinary actions may include "termination of contract, dismissal, salary cut, formal reprimand, mandatory training, or a combination thereof."

Cultural heritage from the time of Bill Gates
Under the reign of Bill Gates, co-founder and first CEO, the company has earned a reputation for rewarding the smartest people, no matter how that person treats people.
Gates built Microsoft into the world's largest software company, but at the cost of his employees suffering from his downfalls and failures. Microsoft co-founder Paul Allen once described working with Gates as "like hell". The next CEO, Steve Ballmer, was also known for his outbursts of temper. This culture is so deeply ingrained that Microsoft units have been compared to rival gangs.
Another "golden boy" who was equally infamous at the company was Terry Myerson, who was once considered "the most important man at Microsoft". Myerson has been with the company for 21 years, having risen to the position of Executive Vice President in charge of key products such as Microsoft Windows and Xbox system software. People who have worked with Myerson for many years said the leader is known for "abusing, berating and belittling" employees. It was not until the incident took place at an official company event that CEO Nadella took action and forced Myerson to leave.
In addition, there is Tom Keane, a 20-year veteran who served as Vice President of Azure cloud business. "I've seen him make many employees cry," said one former executive. Keane is also nicknamed "King Tom" because the staff must stay by his side and obey him unconditionally.
Similar to Myerson and Kipman, Keane is defended at Microsoft as being in charge of "the most important lever for Azure's growth" when it comes to customizing cloud products for specific industries. "Tom can say anything and do anything he wants. You can only do so if the organization thinks you are more important than everything else."
In January, after an unexplained 30-day break, Keane was assigned to Microsoft's special projects unit. A female employee who works on Kean's team said that the company not only does not punish but also promotes "bullies".

Vinh Ngo (According to Business Insider)
You are reading the article
Microsoft senior leaders watch "hot movies" in front of female employees

at
Blogtuan.info
– Source:
vietnamnet.vn
– Read the original article
here