Life Style
TV Show
"Muse" Quynh Luong reveals the difficult pregnancy journey and overcome postpartum depression
Quynh Luong known to the audience as the "muse" of many million-view MVs like Tears Color (Nguyen Tran Trung Quan), If that day (Soobin Hoang Son)… With an attractive body and a sharp face, Quynh Luong is currently an actress and photo model sought after by many brands and MV producers. However, few people know that Quynh Luong has a son, affectionately named Bear, who is more than 7 years old.
In 132 Chat With Mom With Milk, Quynh Luong revealed the first shock of her life when she was pregnant at the age of 18, the resolute process of keeping a baby and giving birth was full of difficulties that surprised MC Ngoc Lan and Doctor of Psychology To Nhi A many times. She also shared about love, marriage and her current relationship with her ex-husband's family.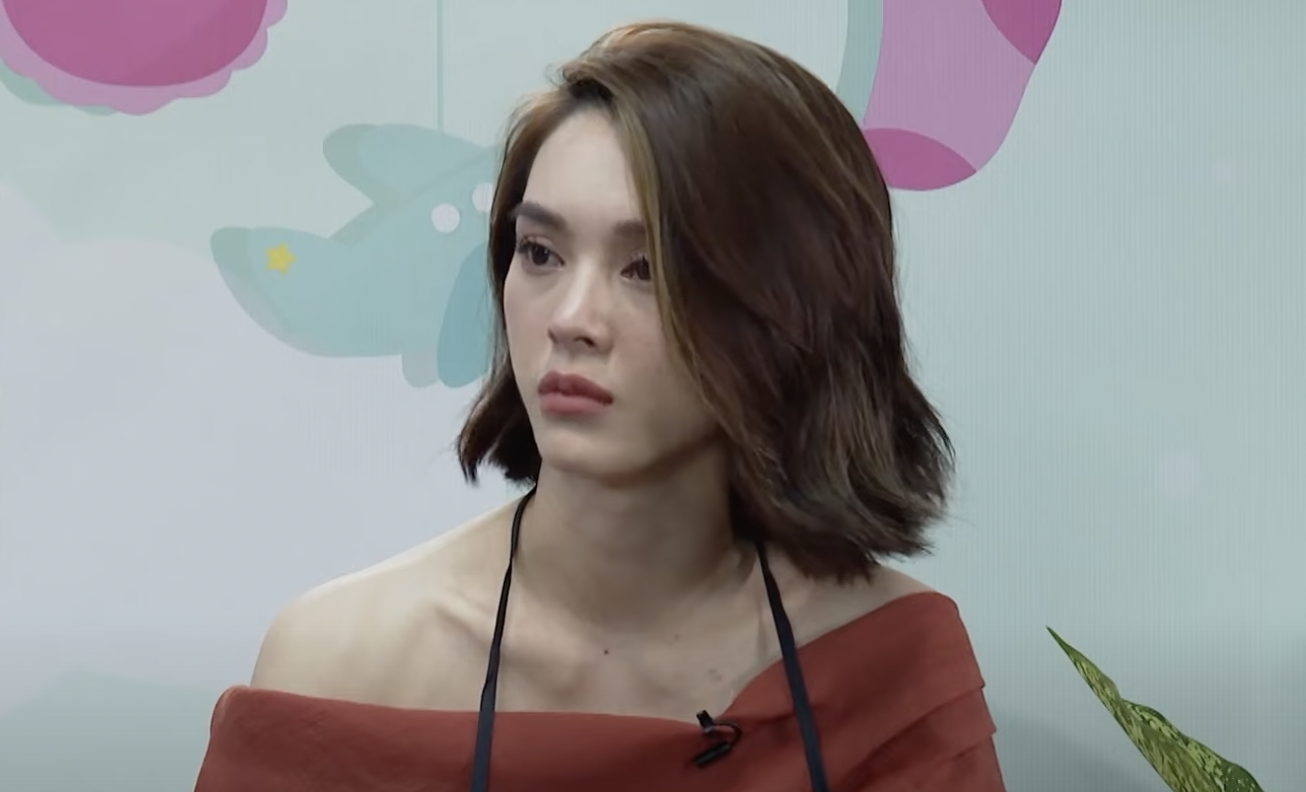 At the age of 18, Quynh Luong went to work part-time to have an independent life and suddenly found out that she was pregnant even though she had only broken up with her boyfriend for a few months. At that time, she was still a high school girl with the determination to get a university degree. The moment she found out she was pregnant, she seemed to "die" causing many people to worry. However, what makes a strong, understanding Quynh Luong burst into tears is when the baby's father asks: "Is it really your child?", and then can only say: "Let me think about it".
While the actress's biological mother did not say anything because she believed that her daughter was old enough, the boyfriend's family suggested: "Quit!". "I know part of them love their child because we're both very young. Another part is, even though I don't say it, I understand that they don't believe me and don't want to accept me. But up to now I have never thought about it. I will leave my children, and the fact that I announce it is because I respect my partner, respect adults, and the decision is yours!" – Quynh Luong said in tears.
Born in the absence of a father, and also witnessed the gossip about her single mother, Quynh Luong felt even more guilty and helpless when she fell into this path. At that time, the actress sought help from a temple, but due to the great influence of the two families, she had to give up, and her boyfriend's mother went to the hospital to have an abortion.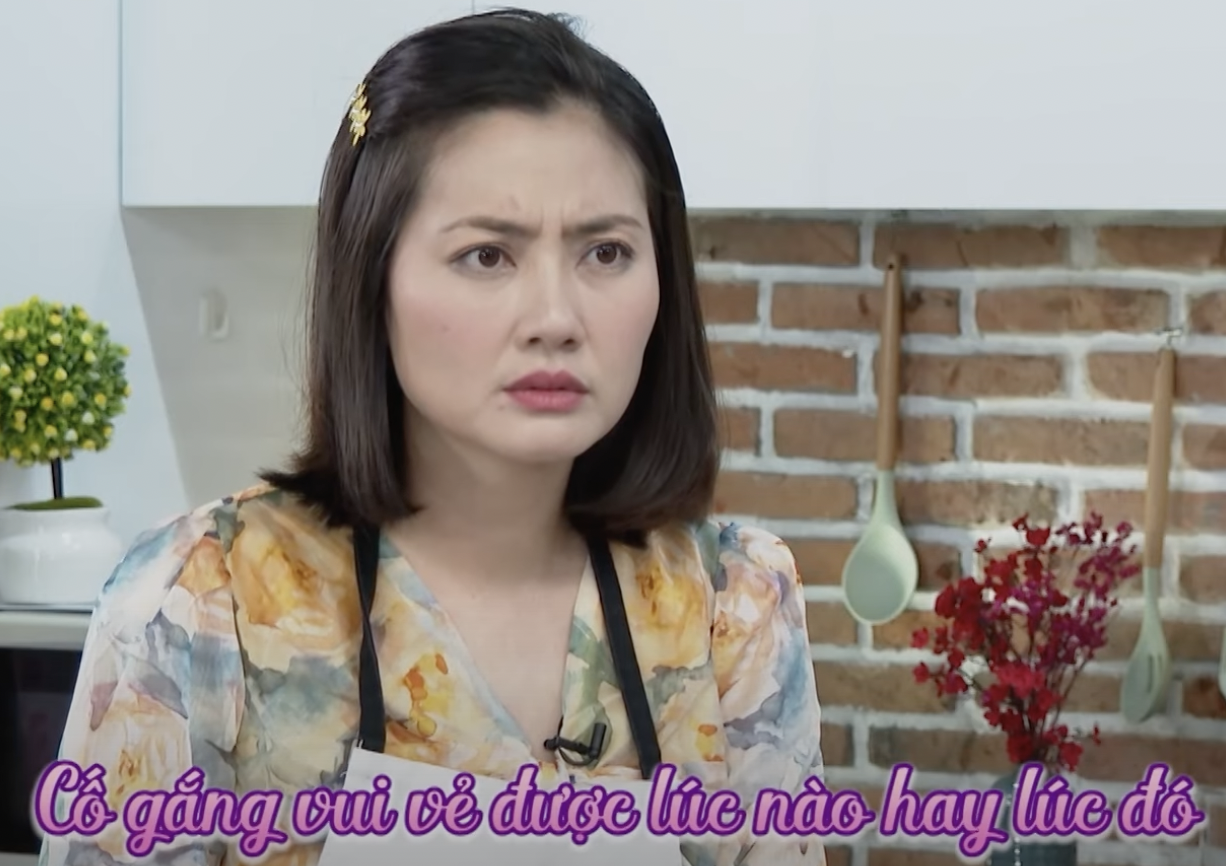 Setting foot in the hospital is also the time when Quynh Luong feels the real fear. Although she did not want to give up her child, she was more and more confused, not knowing what to do with the fetus in her belly. At this moment, the doctor's sincere advice: "If that person isn't your mother, don't listen!" helped her wake up and refused surgery. After that, the boyfriend's family called to the house to ask for a wedding and opened an unforgettable life of Quynh Luong.
"I am a person who lacks family affection, so when I live with my husband's family with enough parents and siblings, I really want to protect that. Every morning I buy breakfast, go to the market to prepare lunch and meals. At night, sometimes even bring them to my mother-in-law's room. To others, these things are very small, but to me they are very precious. They treat children and grandchildren very well in the house, and I am an outsider. !" – the actress confided.
Before she could balance her life, Quynh Luong was surprised to discover that her husband had a third person after less than two months of returning home. Her biological mother is far away, with no one to share, Quynh Luong can only lie to herself that everything is fine and focus on fostering and taking care of the fetus. This expression of hers made MC Ngoc Lan and psychologist Dr. To Nhi A deeply sympathize: "The most pitiful thing of a person is to deceive himself to create his own happiness".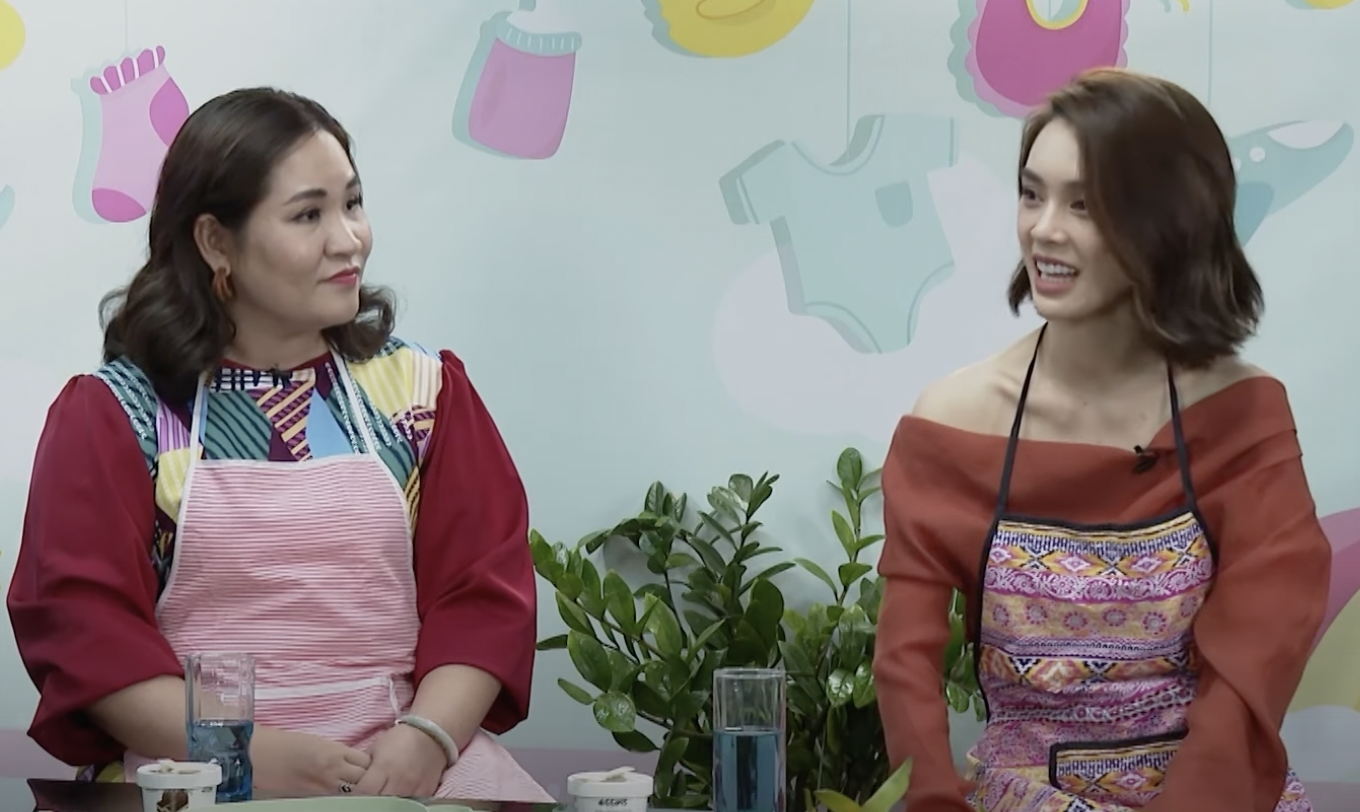 After giving birth and experiencing many events, in 2017, Quynh Luong decided to ask her husband's parents' permission to bring her out to live. Experiencing many jobs and gradually gaining achievements on the artistic path, the actress was able to raise children on her own. However, she still maintains a good relationship with her ex-husband's parents, often sending her grandchildren to her grandparents' house to feel the complete love of the family.
In Chat With Mom With Milk, Quynh Luong also confided about her difficult journey of "overcoming birth". The actress waited for 40 weeks and still had no signs of labor, so she had to go to the hospital. At first, everything was so smooth that she didn't feel any pain, and confidently showed her friends that she was about to give birth. However, difficulties came and she seemed to have to cope alone.
"At 4 pm, my stomach hurt, I couldn't walk, I lay down and waited until 4 am. It hurt once every minute, no one asked me anything, my family couldn't come in. I was so tired that I couldn't breathe. At 6 a.m., I asked for surgery but no one answered, the fetus was shifted to one side, I couldn't move, but I didn't feel pain anymore. I was so worried! I was still waiting to be taken to the operating room. At that time, my mind was also dreamy, listening to people talking but could not answer "- Quynh Luong shared.
Fortunately, Quynh Luong's son was born healthy with nearly 3.6 kg. She humorously revealed that it took 3 days to "get used to" her child, when the boy kept glancing at her. The process of raising a child is even more difficult for an 18-year-old girl who is a first-time mother: "My postpartum recovery process is very difficult. Wearing an 'inverted backpack' in front of her stomach, then nothing, so no I can't walk, it's so hard! Sometimes I even forget that I've given birth, and then I have to practice walking straight because I lost my balance."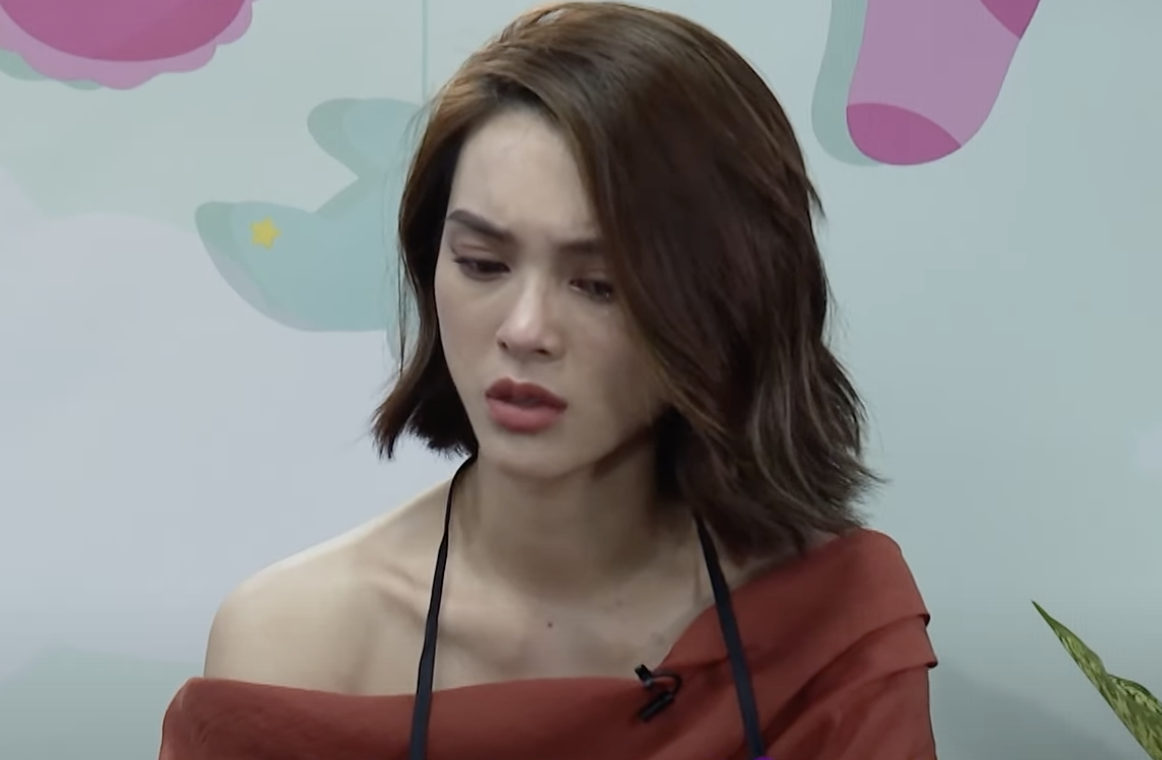 Although very strong, but with an unhappy marriage, Quynh Luong also fell into postpartum depression. "When the baby was a month old, she became depressed. She was afraid to see the wedding photos, so she sometimes covered them with a towel. 'Who is this, where do I live? This is not my home, definitely not my house' – are the questions that keep popping up in my head. I have been depressed for about 2 months but the person who found out is not my relative. I can't eat, or after eating, I vomit clean. I can't sleep. I'm emaciated and pale and pretending to be a horrible animal" – Quynh Luong confided.
After all, Quynh Luong overcame all difficulties to have a happy life with her son and achieved certain successes during her artistic activities. She also thanked everyone who has accompanied her during the past time, including her ex-husband and her husband's family. She also especially apologized to her biological mother and promised to live a good, happy life.
Photo: MCVMedia
https://kenh14.vn/nang-tho-quynh-luong-tiet-lo-hanh-trinh-mang-thai-kho-khan-va-vuot-qua-tram-cam-sau-sinh-20220526151857292.chn
You are reading the article
"Muse" Quynh Luong reveals the difficult pregnancy journey and overcome postpartum depression

at
Blogtuan.info
– Source:
Kenh14.Vn
– Read the original article
here