Gia đình
My husband left for many years, when he came back, he said a sentence that shocked me so much that I almost fainted
I did not expect, my husband returned home to meet his wife and children just to do one thing that made me more miserable.
I am 38 years old this year, have been married for 11 years, only the first two years are peaceful, the rest is my obsession. My husband gambling and drinking made my parents and children live in humiliation, the furniture in the house was sold by her husband gradually. Sometimes people come to ask for money because my husband borrowed them.
After living together for 5 years, after borrowing a large amount of money from many people, my husband suddenly went somewhere separate, without saying a word to me. I have been struggling to pay the debt since then. He only contacted his biological parents to say that he was going to work far away. Once he called me, sometimes he said he was abroad, sometimes he said he was in the country but in a very far place. I asked for a divorce, but my husband refused.
I keep comforting myself, comforting my children, who have grown up and understood that my father is going to work far away, at least when I return home, the whole family will be happily reunited, living in a well-off… I also want my husband to replace me. Change is a more mature person, interested in doing business.
During the past 6 years, I have lived in difficulties, but fortunately, my job is favorable, I also have food to eat, my two children love their mother, so they work hard at home and study well. I built my own house, the corner of the land that I was living in today has a new road running through, worth up to 6 billion VND.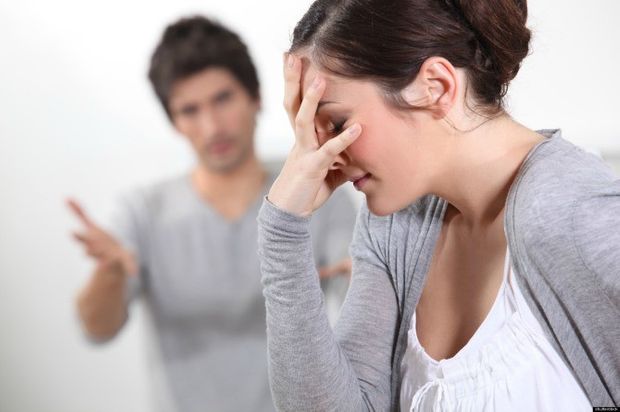 A week ago, suddenly a man appeared and went straight into the house, when that person took off his hat and mask, I was stunned to realize it was my husband. Overjoyed, I cried while hugging my children and saying: "Daddy is home". My children also ran to hug their father. My husband immediately said: "The children are healthy, growing up like this, I am happy. The two children go upstairs, so that father and mother can talk to each other".
My husband sat at the table to drink water, before he could ask any questions, my husband immediately said: "I don't have to reunite this time, I want a divorce. Either you sell the house and divide me half, or give it to me. I'm 3 billion. We're divorced, no longer tied to each other. I give you 10 days to prepare." After saying that, he left the house without saying hello to me.
I felt so shocked, almost fainted at my husband's suggestion. I did not expect my marriage, my husband's proposal after 6 years of separation made me disappointed. He couldn't help his wife and children at all, and now he wants to divide the property when he sees real estate prices increase.
Yesterday, my brother-in-law came to visit and revealed that when my husband left, he lived with a rich woman older than his age in a far away place. 1 year ago, that person went bankrupt, the two of them also went their separate ways. My husband has a habit of gambling, so he falls into a lot of debt. My brother-in-law asked me to help pay for her husband's debt, the two families will sit down to mend the relationship between my husband and I.
I am no longer interested in that unfaithful husband. But thinking about my children, for the past few years I have lied to my children that my father has gone to work far away, now that their parents are separated, they will be very shocked. I feel so awkward, should I give my husband a chance to do it again, or definitely divorce?
(Thudung@…)
According to giadinh.suckhoedoisong.vn
You are reading the article
My husband left for many years, when he came back, he said a sentence that shocked me so much that I almost fainted

at
Blogtuan.info
– Source:
infonet.vietnamnet.vn
– Read the original article
here