Giải trí
Queen Bee is a vampire, why is the boss fooled so easily-Star
Underground Storm is receiving more and more love from the audience, but the "hotel" series of the film still disappoints viewers. Because this is a movie with a huge budget, it is expected to be this year's "small-screen blockbuster" right before its broadcast.
The "gritty" particles competed on the air, making the audience uncomfortable because of the loss of professionalism of the crew, and even affecting the image of police soldiers that the film is focusing on exploiting.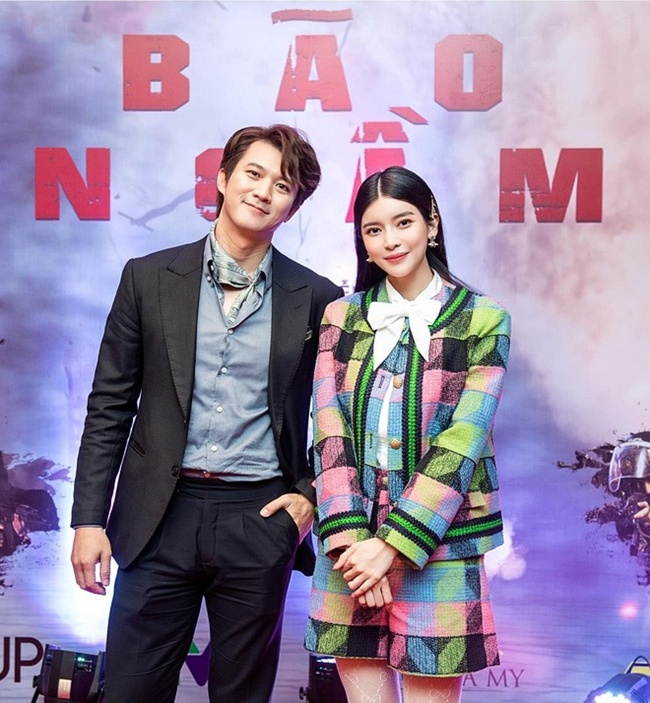 The voice acting is so wrong
At first, viewers were disappointed with the voice acting for the role of Ha Lam (Cao Thai Ha). The voice acting is forced, which does not match the actor's mouth, causing the audience to lose emotions when watching. This "one place voice, another mouth" also causes the character's emotions and charisma to drop severely.
The acting of Cao Thai Ha, Ha Viet Dung or Thanh Bi was also commented as not suitable for the image of a police soldier.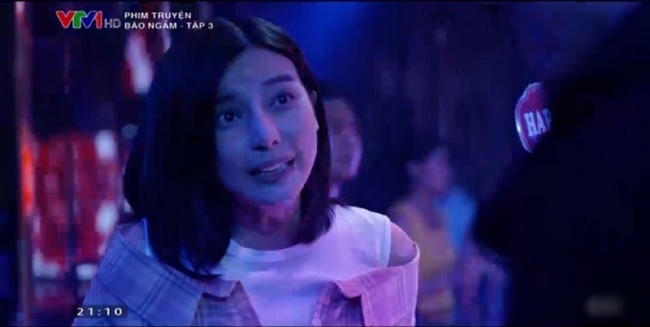 The scene is tense, the audience is indifferent
In the scene where Ha Lam used her bare hands to fight the armed thug full of tension, the crowd watching around was very indifferent and indifferent. If this situation happened in real life, surely, the crowd would not stop shouting, discussing or running away to avoid danger to themselves.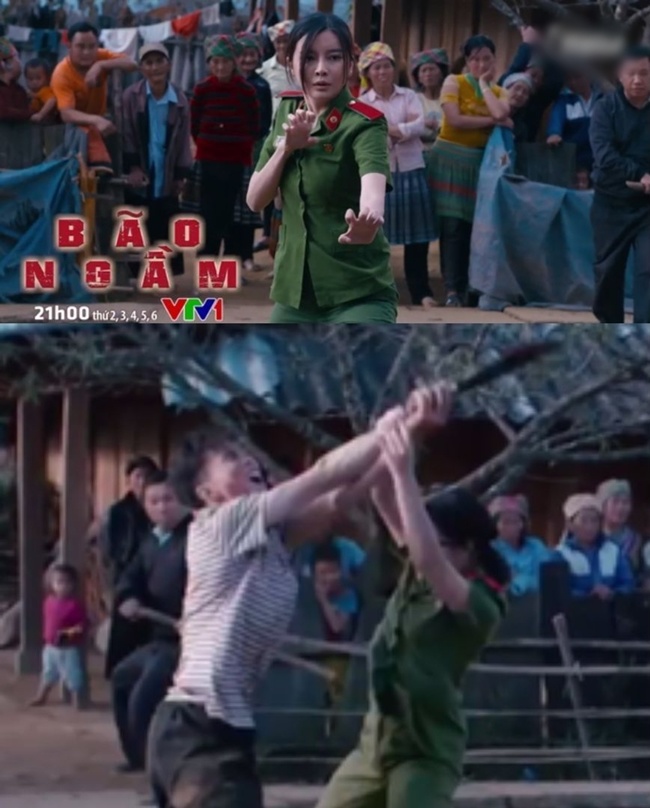 Lam revealed his identity?
In episode 55 Underground StormWhen visiting Dr. Hung in the hospital, Quach Dai Duc (Ta Minh Thao) called Thuy (Cao Thai Ha) twice as Lam even though she was still trying to hide her true identity. This makes viewers bewildered as to whether this is an error of the crew or really the tycoon has investigated Lam's identity.
However, most people think that this is a movie "hotel" because if the boss knew that Thuy was a police officer in the vicinity of his family, she would not have been able to peacefully but be moved by Hung.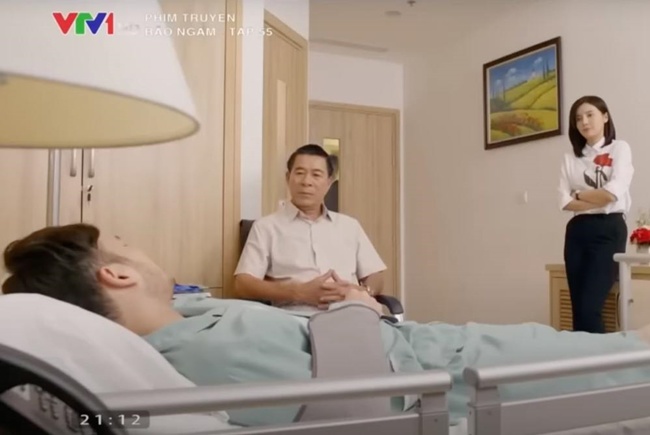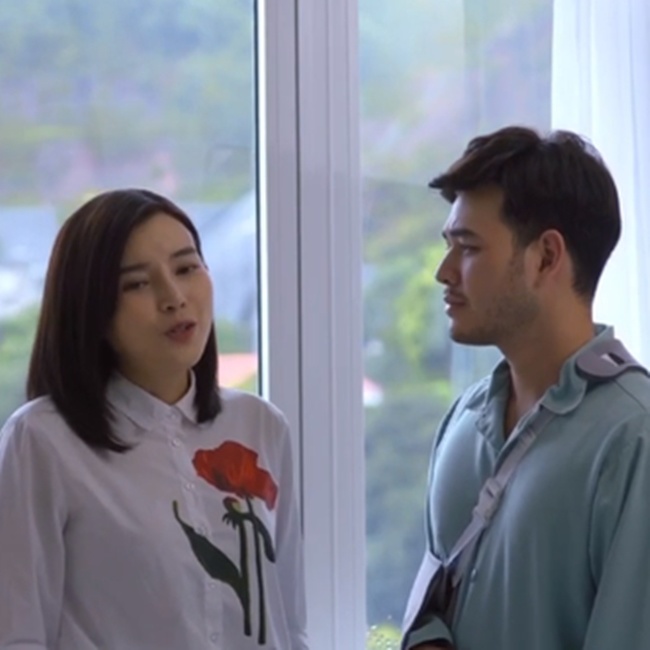 The fact that Quach Dai Duc was built as a tycoon of tricks, hidden very well but easily made loopholes when recruiting his sister-in-law and assistant, was constantly "pierced" by young police, making viewers not convinced. .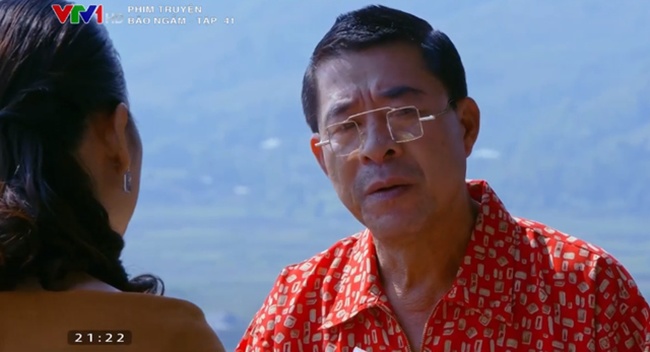 Drunk disorder
Hai Trieu (Ha Viet Dung) is built as a competent, calm, rational, brave investigative police officer who does not fall even in a criminal lair. But just because he was angry and jealous of his lover, he got drunk and went to bed with a female colleague.
After this scene, both Hai Trieu and Hai Yen (Thanh Bi) were vehemently "stoned" by viewers because they thought they were not suitable for the image of a police soldier. Hai Yen was hated by many viewers because she thought she was the third person.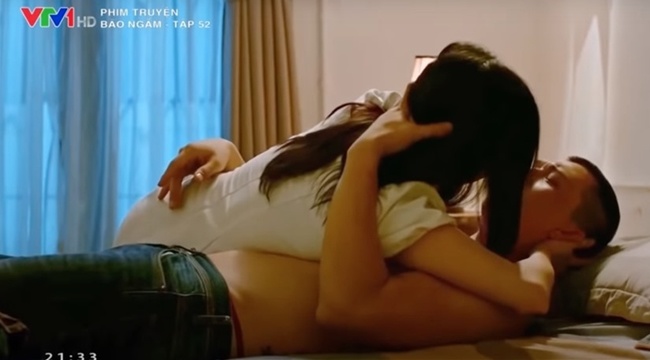 "Queen bee" Tu is forever young and never old
Hai Trieu has witnessed it with his own eyes Assistant Tu – ie Queen Bee (Kim Phuong) shot his father. At this time, Hai Trieu was just a baby. But when Hai Trieu grew up and became a good police officer, Tu's appearance remained the same as before. It seems that Tu is a "vampire" rather than a "queen bee", so decades have passed and still haven't changed at all.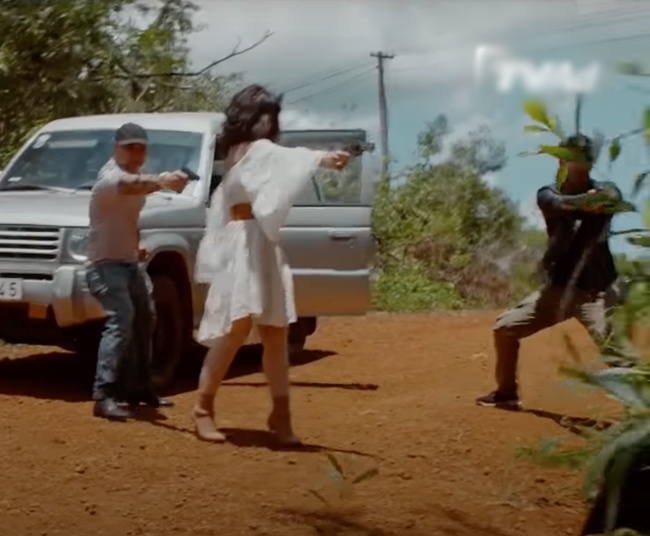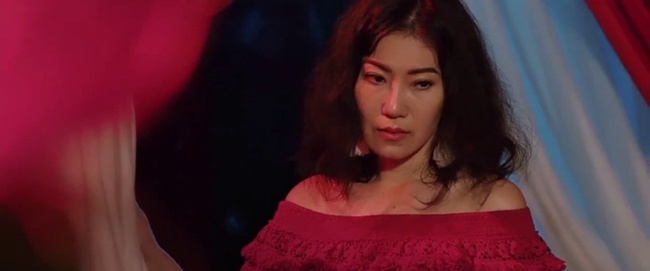 In addition, the situation of "overwhelming" gangsters and police surveillance caused the police to flee, causing the affected people to receive mixed opinions. Because many viewers think that the movie is possible Underground Storm want to create drama or not "color" the police soldier in the direction of omnipotence, able to solve everything okay but also cannot make people doubt the soldier's ability.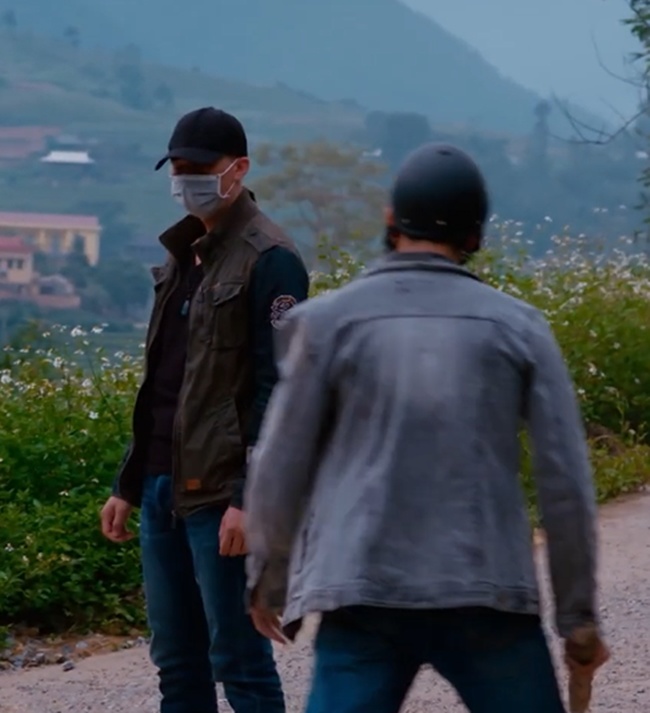 Underground Storm Subsequent episodes are broadcast at 21:00 from Monday to Friday every week on channel VTV1.
You are reading the article
Queen Bee is a vampire, why is the boss fooled so easily-Star

at
Blogtuan.info
– Source:
Eva.vn
– Read the original article
here