Declare low price for low tax
According to the investigation of Tien Phong, the car models that Vietnamese enterprises have been given as gifts by foreign partners in the past few years are mainly from the markets of the Middle East, the US, Japan, the UK, and Austria. In which, the most donated and donated models are Mercedes Benz AMG G63, Lexus (LX570, RX350, LM300h), Land Rover Range Rover, Ford F150, Toyota (Highlander, Sienna).
The most classy are to mention the businesses that are given Rolls-Royce, the selling price in Vietnam is several tens of billions of dong depending on the type; Ferrari 488 costs about 30 billion; McLaren 720S and Lamborghini Urus, priced at VND 23 billion; Bentley V8 from 18-21 billion; Mercedes-Benz Maybach GLS600 priced at VND 11.5 billion.
Returning to the Mercedes Benz GLS450 4Matic, manufactured in 2021, offered for sale by Vu Trong at Son Tin Luxurycars, Ha Nam Ninh Customs Department licensed for Quyet Thang Ha Nam Co., Ltd to import (import) from the US. Through research, the PV team found that, in order to get customs clearance, this car declared an import value of 60,885 USD (about 1.4 billion VND), paid 50% of import and export tax (import and export tax, about 714 million VND). 60% special consumption tax (SCT, 1.2 billion VND) + 10% VAT (334 million VND). The total value of the car after tax is about 3.7 billion VND.
At the end of 2021, contact Son Tin Luxurycars showroom, we were informed by this dealer that the above Mercedes is priced at 6.5 billion VND. "This is the most popular car model in the store today. I use this car, car connoisseurs see the class right away because this is a 5-seater car, only genuine imported from the US, "Son Tin Luxurycars staff introduced.
In 2021, about 100 vehicles with low declared value, put into question by Customs, must be adjusted. The General Department of Customs has requested Customs Departments to review and report before February 28, 2022. It is known that the General Department of Customs has just received a number of responses.
Vietnamese giants are very fond of the Mercedes – Benz AMG G63 model. In mid-2021, HC Auto Joint Stock Company was licensed to import the unused Mercedes-Benz AMG G63, 5-seat type. This enterprise does customs clearance procedures at Gia Thuy port (Long Bien, Hanoi) with a declared price of 108,000 USD (about 2.5 billion VND). To clear customs, this vehicle has to pay about 1.2 billion dong of import and export tax; 3.2 billion dong of excise tax and 689 million dong of VAT. Total value after tax is 7.52 billion VND. When we went to HC Auto to ask to buy, the staff here told us that the car was being sold for 13-14 billion VND.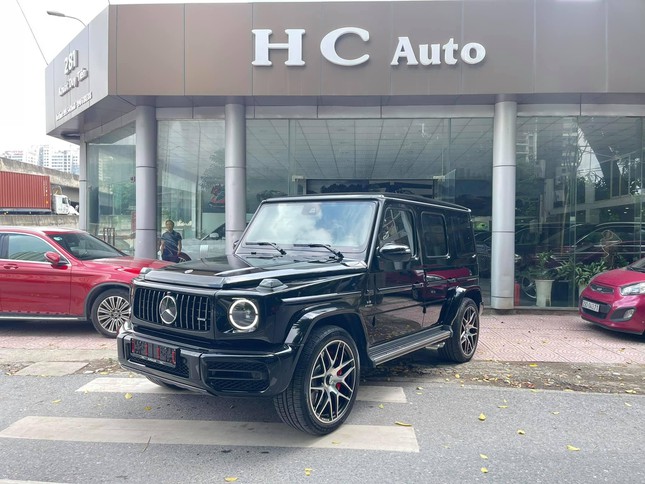 "G63 raises prices month by month because of the huge demand. In the past few months, the licensing unit has demanded more money, so the dealer has had to push the price up," an HC Auto employee revealed.
Notably, being granted import "cards" in the form of gifts leads businesses to declare car prices lower than the factory price from a few hundred to tens of thousands of dollars (USD) to calculate low tax. Like the above Mercedes-Benz AMG G63, according to documents obtained by Tien Phong, HC Auto initially declared the price of only 45,000 USD (about 1 billion VND) much lower than the 108,000 USD figure, but then it was taken by customs. into questionable status, requires re-determination and must be raised above the common ground.
Strangely, the same model G63 has a DN declared as low as 1/2 of the original price. Typically, in 2020, the Customs Branch of Saigon Port Area I (HCMC Customs Department) procedures for this vehicle with a declared price of only 30,000 USD (equivalent to 600 million VND). Car donated by SD Design partner to Sblockchain BIFV Co., Ltd (Tan Trieu commune, Thanh Tri, Hanoi, represented by Mr. Nguyen Van Ha). After reviewing, consulting prices, waiting for the results from the registry outside Hanoi, the branch asked businesses to adjust the price to 105,113 USD in early 2021, paying tax (import, export, special consumption, VAT) more than 5 billion New currency is cleared.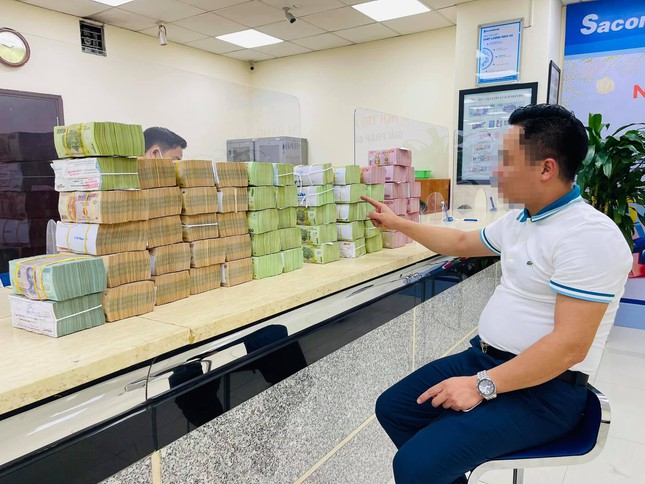 Signs of tax evasion
Not only greatly benefited from the selling price difference (nearly double the customs clearance price) and declaring a low price to reduce customs tax payment, through the collected documents, the PV team also saw many tricks of the law. businesses and individuals trade in auto gifts.
Most of the businesses that are in the name of importing donated cars are newly established and operating within just a few months. After importing cars, these businesses immediately "hand over" to auto dealers, making it difficult for tax authorities to collect corporate income tax, or extraordinary income tax on silver-valued goods. this billion (when the enterprise makes the transfer).
Talking to PV Tien Phong, Mr. Pham Van Hai, Head of Inspection Department, Tax Department of Ninh Binh Province, said that, through the review, from 2020 to March 2022, there are 81 businesses in the area receiving donated cars. , a total of 86 cars (with DN 2 consecutive years being given as a gift). Of these, 45 cars have been sold (including 15 cars of businesses that have abandoned their business addresses) with the tax amount to be declared and paid to the state budget about 7.6 billion VND (including VAT, special consumption tax, etc.) CIT, registration fee), but only 4.8 billion dong has been paid. For 15 businesses that gave up their business addresses and mysteriously disappeared, Mr. Hai said that Ninh Binh Tax Department had sent documents to the police for coordination in tracing and handling.
Meanwhile, reply to PV Tien PhongA representative of Ha Nam Tax Department said that from 2019 to February 2022, a total of 85 official dispatches were received from Ha Nam Ninh Customs Department about the notification of granting automobile import permits in the province. The number of vehicles licensed to import according to the announcement is 190 units. The cars sold for sale declared VAT and SCT as 104 units. From 2019 to February 2022, Ha Nam Tax Department collected more than 9.2 billion VND of tax from this item (of which CIT is 121 million VND, VAT is 1.1 billion VND, and SCT 7.4 billion VND). VND, other taxes about 529 million VND).
According to Ha Nam Tax Department, in the process of monitoring and coordinating tax collection, the unit discovers that the legal representative/executive director of businesses is not local, they often authorize an individual to do the work. jobs for many businesses. In addition, there is a phenomenon that enterprises are established but do not conduct production and business activities, mainly waiting to import cars and motorbikes in the form of gifts. After that, these units transfer (not record fixed assets), then give up their business address. In order to evade the management and control of the tax authorities, some businesses, after importing cars, have proposed to move the tax authorities from one province to another to avoid monitoring and supervision.
You are reading the article
Sophisticated law evading, tax loss

at
Blogtuan.info
– Source:
Afamily.vn
– Read the original article
here